There's nothing quite as fun as a holiday with the whole family in tow, so we asked some of our favourite bloggers where in the world is their favourite place to holiday with kids. From the white sand beaches of Boracay through to the fun-filled  theme park rides of Orlando, the bloggers showed us that there's definitely no shortage of great destinations to explore with your family!
Japan, a country where tradition sits comfortably with innovation, where anime meets origami. With a population of 127 million, Japan is large and bustling, however surprisingly family friendly.
Our holiday begins with a walking tour in Tokyo – we breakfast at the world's largest fish market, learn our fortunes at a Buddhist temple, ogle the strange sights of electric city Akihabara, slurp udon noodles – and visit a cat café.
Historic Kyoto offers a day strolling through temples in Gion (heartland of the elusive Geisha) – our guide is 85 year young Samurai Joe. A perfect blend of tech and traditional keeps our teenagers enthralled and educated. The day culminates in a dramatic samurai sword lesson.
Japanese Alps reveal white-draped mountains. We discover a traditional village atmosphere in Nozawa Onsen – noodle houses jostle for space alongside public onsen (hot baths), merchants sell dumplings in the lanes from wooden boxes, steam spiralling into the frosty Alpine air.
Whilst language is a barrier (even armed with our Japanese 'phrase guide' – our efforts are rudimentary at best); everyone is patient with requests for directions and questions. "The Japanese are so polite", the youngest wants me to mention. I agree.
Attentive service, clean, efficient, safe – the juxtaposition of conservative to quirky.  The unique flavour that is a fabulous family holiday in Japan.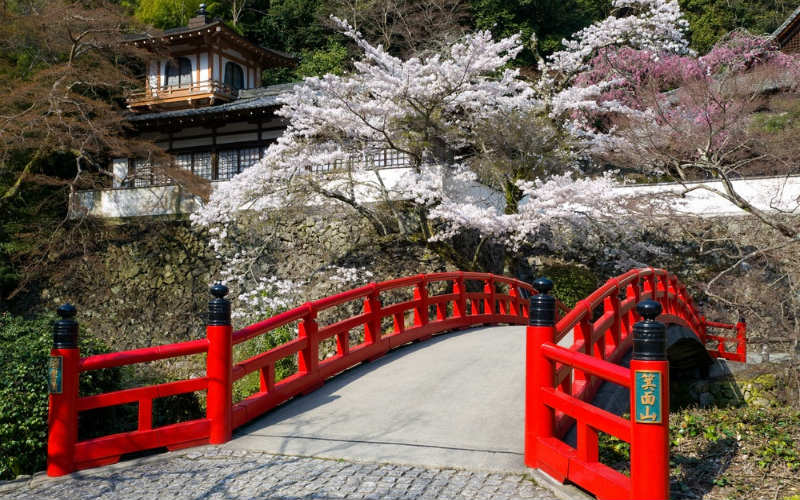 When speaking about San Francisco with my Australian friends, I describe it as a cross between Sydney and Melbourne. Beaches, museums, art galleries, cable cars, prison breaks, seals and carousels – it has it all. San Francisco has the relaxed, anything is possible vibe like Melbourne whilst having the hills, one way streets and vibrancy of Sydney.
Travelling to San Francisco with kids is always full of adventure. The city is incredibly child friendly and there is SO much to see and SO much to do. Getting around is fairly easy, with an extensive transport system operating across the city and there's a huge café culture waiting for you to discover.
Of course Alcatraz is likely to be at the top of your itinerary, remember to book early! I also highly recommend the Exploratorium , the California Academy of Sciences and Musée Mécanique for a little science, fun and laughs. Head down Lombard Street so you can see how crooked it really is and head to the Walter Haas Playground in Diamond Height so the kids can play and you can relax!
Our family loves San Francisco and would return again and again if we could! If you can extend your time, I highly recommended  taking a few days to take the Pacific coast drive from San Fran down to LA. Breathtaking!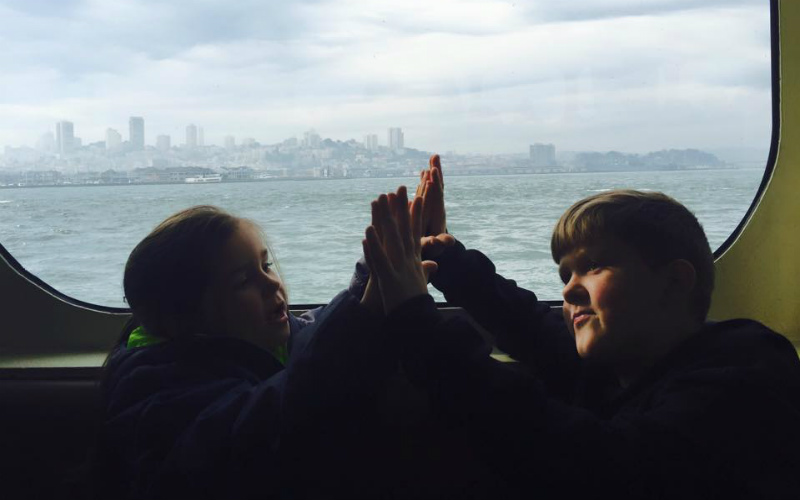 Zakopane  is located in Southern Poland in the Tatra mountains. Zakopane is a wonderland for outdoor lovers whether it be in summer or winter. During winter snow ball fights, snow angels and hot chocolates would be extremely high on our kids' list of things to do. During the sunny summer months bike riding, hiking and the local ice cream, called Lodi, are a must. Our children loved wandering the streets admiring the traditional wooden houses.
If you children are thrill seekers like ours, a toboggan ride on top of Gubalowka mountain and a ride up the ski lift to the top of the world famous Zakopane ski jump are a must.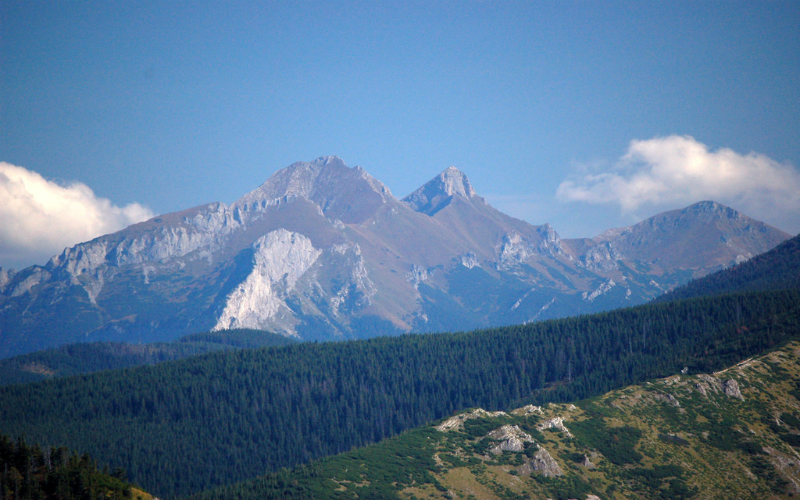 Palm Cove in Tropical North Queensland is our favourite place to travel with the kids. It is the perfect family destination in winter with an average temperature of 26°C compared with a chilly 14°C in our home of Melbourne. It's a great place to get the kids outside during winter.
Palm Cove is perfect for families with children under 5. The fenced beach-front playground is just across the road from most of the town's holiday accommodation. We have spent many a relaxing morning meandering to the park with the kids in the pram and picking up a coffee on the way.
If you are fortunate enough to have grandparents with you to babysit there is a plethora of restaurants at which parents can enjoy a child free dinner. Palm Cove accommodation is perfect for young families when you need to cook at home with many self-contained holiday apartment holiday options available.
The final feature that makes Palm Cove a favourite is the multitude of day spa options. The perfect opportunity for Mum to have a break on the family holiday too!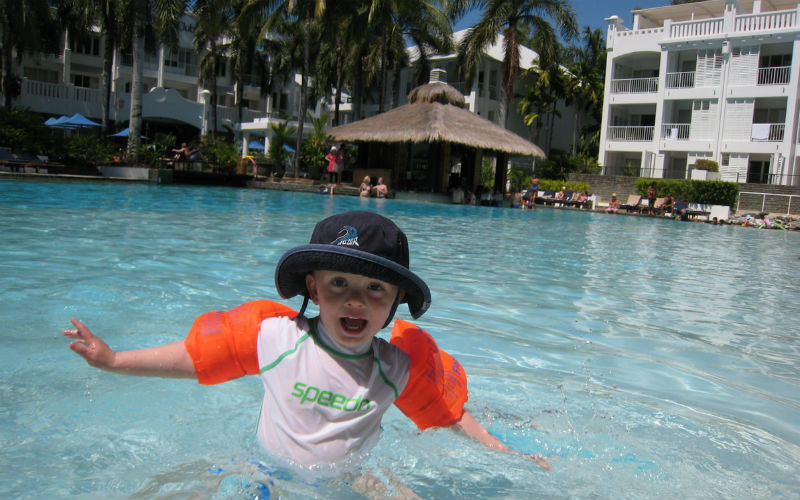 Orlando is a dream destination for kids, because it is the theme park capital of the world! The year-round warm weather and abundance of land has resulted in a city devoted to fantasy worlds and family entertainment. Where, as Walt Disney envisioned, "parents and children could have fun, together".
Orlando is where the newest and biggest theme parks are created. Disney World is by far the biggest Disney park in the world, because it consists of four theme parks – Magic Kingdom, Animal Kingdom, EPCOT and Hollywood Studios – as well as water parks, hotels and endless dining and entertainment venues. If you run out of things to do at Disney, then head over to Universal Orlando. This is where you'll find The Wizarding World of Harry Potter – the only one to have both Diagon Alley and Hogsmeade recreated for aspiring wizards and witches. Budding astronauts will love the Kennedy Space Centre, Master Builders will go crazy for LEGOLAND, and nearby Port Canaveral is home base for most Caribbean cruises, including the world-beating Disney Cruise Line.
Whether your child loves Disney princesses or Emmet, Buzz & Woody or Harry, the joy of taking them from the book, to the movie, to making the fantasy real will be mirrored on their excited faces!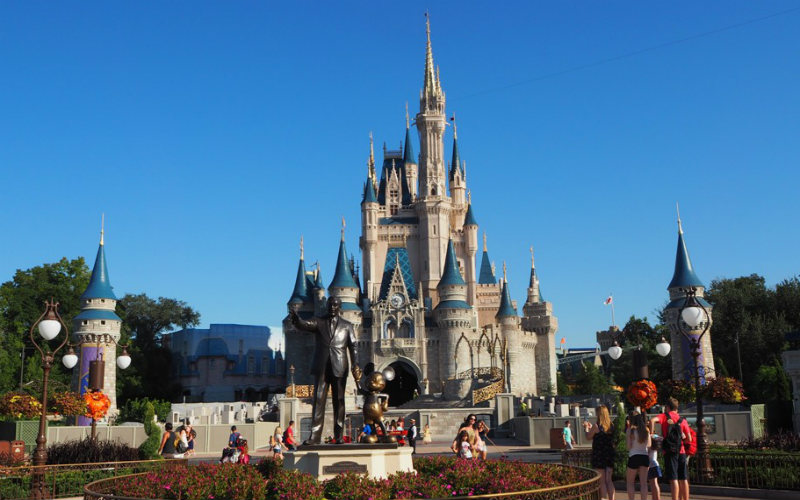 We're head over heels for Boracay's White Beach. It's four kilometres of powder white sand and clear blue water are so easy on the eyes. The beach is a vision of bright white and light blues with the occasional paraw, a traditional sail boat, skimming the horizon.
Families can spend all day floating in the warm calm water where tropical fish dart underfoot. When little bellies rumble, under the palm trees are beach-front shacks selling live seafood, grilled chicken, fresh coconuts and icy mango smoothies.
Most memorable was zipping around the island in a tricycle, a motorized pedicab and Boracay's primary mode of transportation. For 200 pesos ($5) we bounded along inland roads with the wind in our hair, catching glimpses of local life, absorbing the islands humble surroundings and the chance wave to the friendly Filipinos.
Boracay is no longer a secret island paradise, the tiny island has plenty of resorts and bars. The saving grace is its remote location, making it hard for the masses to easily flock to. For those families that do grace Boracay's shores, there's a sense that you're discovering a relatively untainted and magical place. Visit now, it won't be like this for long.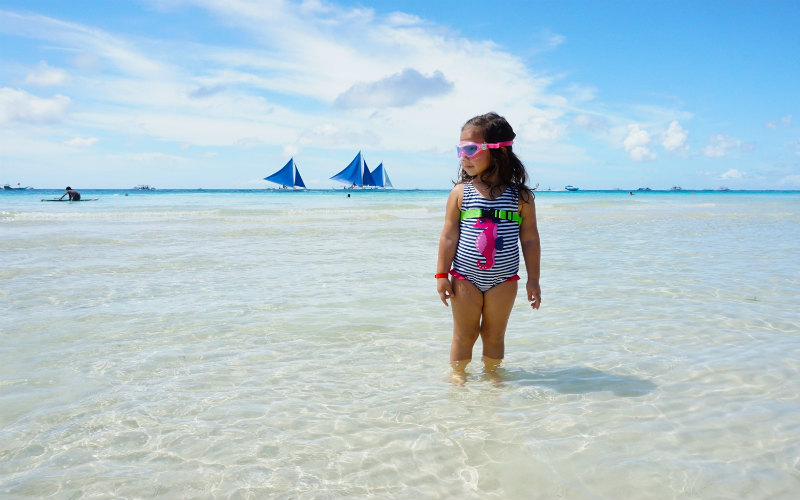 For adventurous families, Sarawak in Malaysian Borneo is a must-see. Fly to Kuching from Kuala Lumpur and explore paradise, where pristine rainforests meet golden sands and turquoise sea. You can't beat wildlife-spotting when travelling with kids! Visit nearby Semenggoh Wildlife Centre and get up close to endangered orang-utans as they swing in from the surrounding jungle.
Head out to the Santubong peninsula, only an hour or so from Kuching, and spend a few days on the beach. Grab a bungalow in the rainforest, where silver leaf monkeys swing overhead through the trees, and take an afternoon boat trip through the wetlands, spotting proboscis monkeys, Irrawaddy dolphins, and glowing fireflies. Watch the joy on your kids' faces as they hold a flickering firefly in their hands! Check out the nearby Sarawak Cultural Centre to get to know the traditional tribes of Borneo.
Another highlight that can be reached easily from Kuching, the Fairy Cave, is not to be missed. The kids will love climbing stairs and ladders through darkness, to emerge into an enormous cavern, covered with moss and delicate ferns – fairy heaven! As we flew out of Kuching, my four-year-old son watched the lights of the city flicker below, and announced, 'Oh, I miss you, Kuching'. You can't get a better recommendation than that!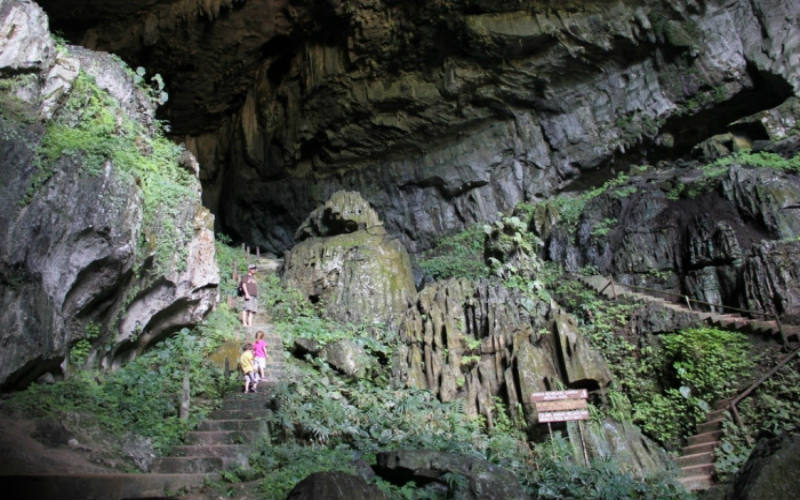 We have experienced some of the world's most exciting destinations. But we're a family of fairly fickle travellers so rarely visit the same place twice. One exception is Japan, a country that left us desperately yearning for more.
I mean, what's not to love about a destination that is clean, safe and where politeness seems to be a national pastime. Somewhere that getting around is easy and the public transport is impeccably clean, fast, comfortable, linked with local funicular railways, cable cars, buses and even ferries, and punctual to the second. And don't even get me started on the awesome Shinkansen (bullet train) that run at speeds of close to 300km an hour and can shoot you across the country in the blink of an eye.
Then there's the food, one of the most important components of any holiday for this gluttonous family. Japan's cuisine is undoubtedly some of the best in the world and, most importantly when travelling with little ones, not too complex for younger palates.
Add incredible natural beauty, mind-blowing modern cities, an impeccably preserved culture, toilets with so many bells and whistles that they put most high-end cars to shame, an abundance of delicious multi-flavoured Kit-Kats and ninjas (you'll spot them everywhere if you look hard enough), and you have a recipe for epic family holiday fun.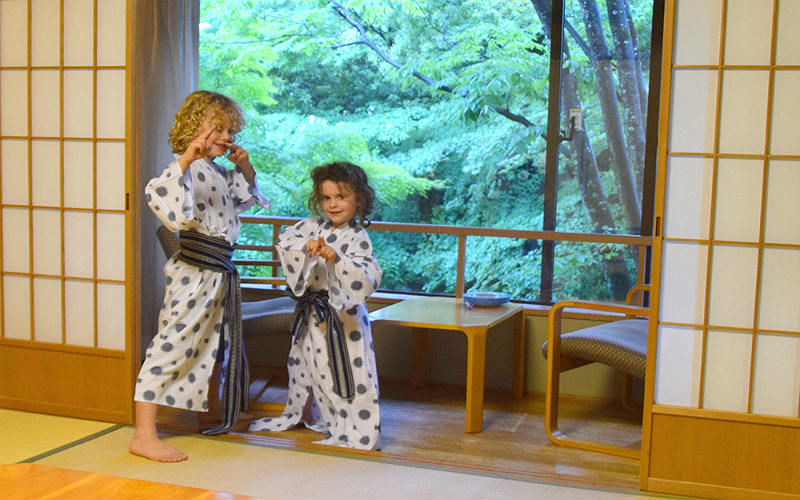 Planning to see the world with your family? Find cheap flights, family friendly hotels and great holiday packages with Webjet.