Sydney is definitely a city for families. With such a wide range of family-friendly activities, from active adventures to brain-bending museums, there's something for everyone whether you're young or simply young at heart.
To get around and experience as many Sydney family attractions as you can, you can take advantage of the Family Fare, an affordable way for families to travel on NSE TrainLink services, or simply hire a car. Another option is to take the kids on a ferry ride to one of Sydney's beautiful harbour-side locations.
Best Places to Visit in Sydney with Kids
1. Taronga Zoo
Address: Bradleys Head Rd, Mosman NSW 2088
Opening hours: Every day, from 9.30 am to 5 pm
Instagram: @tarongazoo
A Sydney icon, Taronga Zoo is known for its world-class range of friendly animals, beautiful open exhibits and some of the best harbour views you'll find in Sydney, so make a day of it and take your kids to this world-class zoo.
Whether they've never been or want to visit again, there's always something new to discover at Taronga. Be sure to pack a picnic lunch because you'll surely want to sit back and enjoy the stunning views of Sydney Harbour.
Some highlights while visiting the zoo are the animal encounters, where kids and adults can get up close to koalas, giraffes, elephants and meerkats, and the Show and Keeper Talks. Watch exotic birds flying against the Sydney Harbour skyline during the Free Flight Birds show, attend the Seals for the Wild presentation to watch seals catch fish, climb and dive, or let your little ones choose any of the keeper talks to learn all about their favourite animals.
2. Sydney Aquarium + Wild Life Sydney Zoo
Address: 1-5 Wheat Rd, Sydney NSW 2000
Opening hours: Thursday to Monday, from 10 am to 3 pm
Instagram: @sealifesydneyaquarium and @wildlifesydneyzoo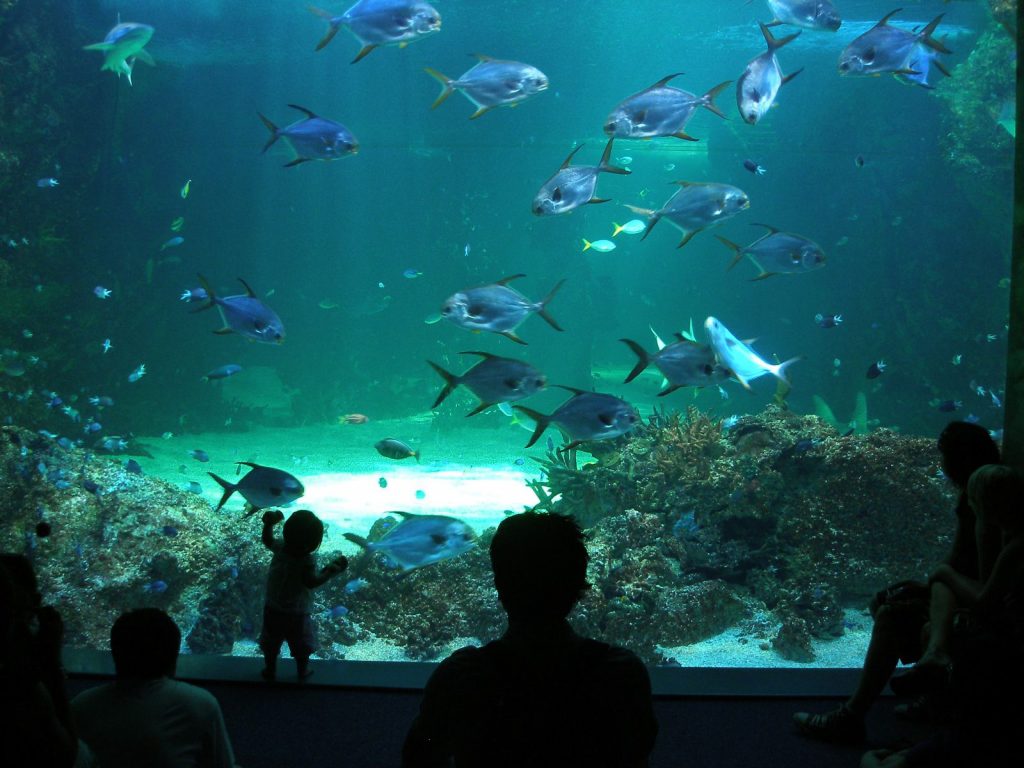 Darling Harbour is one of the best places in Sydney for kids. Whether it's reptiles or sea life, there's a huge range on display at Sydney SEA LIFE Aquarium and next door at the Wild Life Sydney Zoo.
With over 650 species and a series of underwater see-through glass tunnels where you can watch sharks swim above you, Sydney Aquarium is one of Sydney's favourite family spots. There, you will find nine interactive zones to explore, including Dugong Island, where you can meet Pig, the resident Dugong; Discovery Rockpool, where little ones can become rockpool experts for the day; and Jurassic Seas, where you can meet amazon living fossils and discover where life began.
The Wild Life Sydney Zoo – right nearby – starts where the aquarium left off, introducing kids to a world of Australia's wildlife. Some of them are funny and others are scary, but all of them are full of personality. Be sure to book a koala photo experience and take an adorable family snap with your new furry friends!
3. Luna Park
Address: 1 Olympic Dr, Milsons Point NSW 2061
Opening hours: Monday from 11 am to 4 pm, Friday and Saturday from 11 am to 10 pm, and Sunday from 10 am to 6 pm
Instagram: @lunaparksydney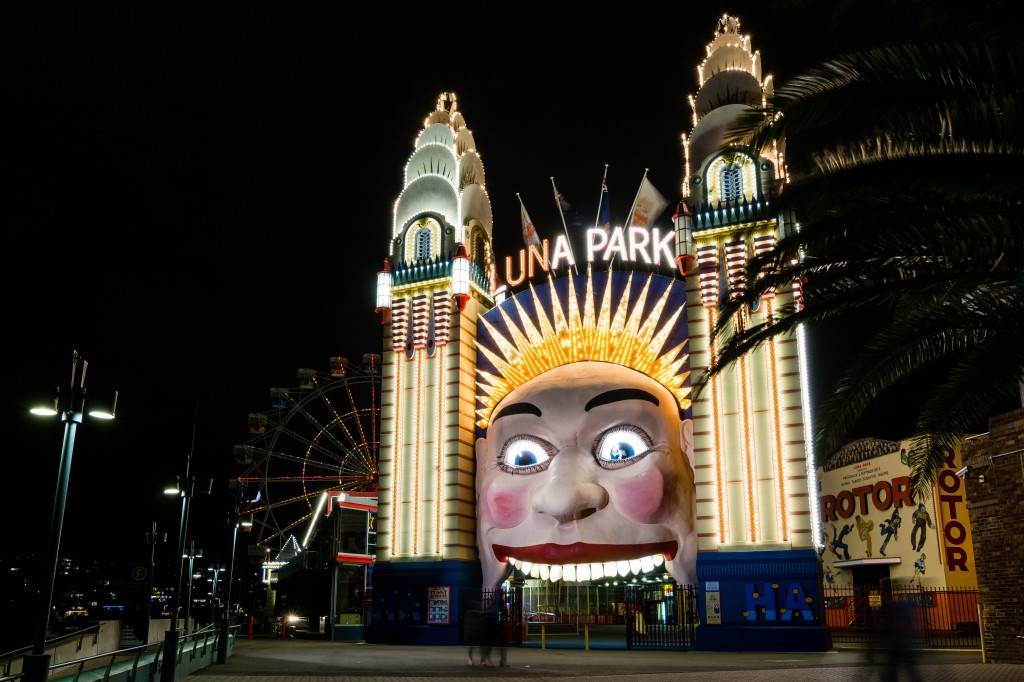 To get your kid's eyes sparkling, look no further than Luna Park's wide-eyed entrance gate. The rides are pricey, but there's no entry fee – so with a bit of restraint, this location can be an affordable way to spend a day in Sydney.
Small children between 85 to 105 cm have nine rides to choose from, including a hot air balloon ride at Cloud Nine, a thrilling race at Dodgem City and an adorable ride at the carousel. Kids between 106 and 131 cm can go on 21 different rides, some of which require them to be accompanied by a paying adult. Little Nipper, Boomerang and Wildmouse are three popular rollercoasters, but there are many other adrenaline-pumping activities. Is your kid taller than 132 cm? Let them pick between 27 rides, spanning from thrill rides to rollercoasters, sideshow games and more.
There are five food and drink areas at Luna Park, including the Helter Skelter Cafe, a gelato bar and the Amphora Wine Bar for parents in need of a break. Or while you're in Milson's Point, why not have a picnic underneath the bridge or grab a bite to eat in Kirribilli?
4. Sydney Observatory
Address: 1003 Upper Fort St, Millers Point NSW 2000
Instagram: @sydneyobservatory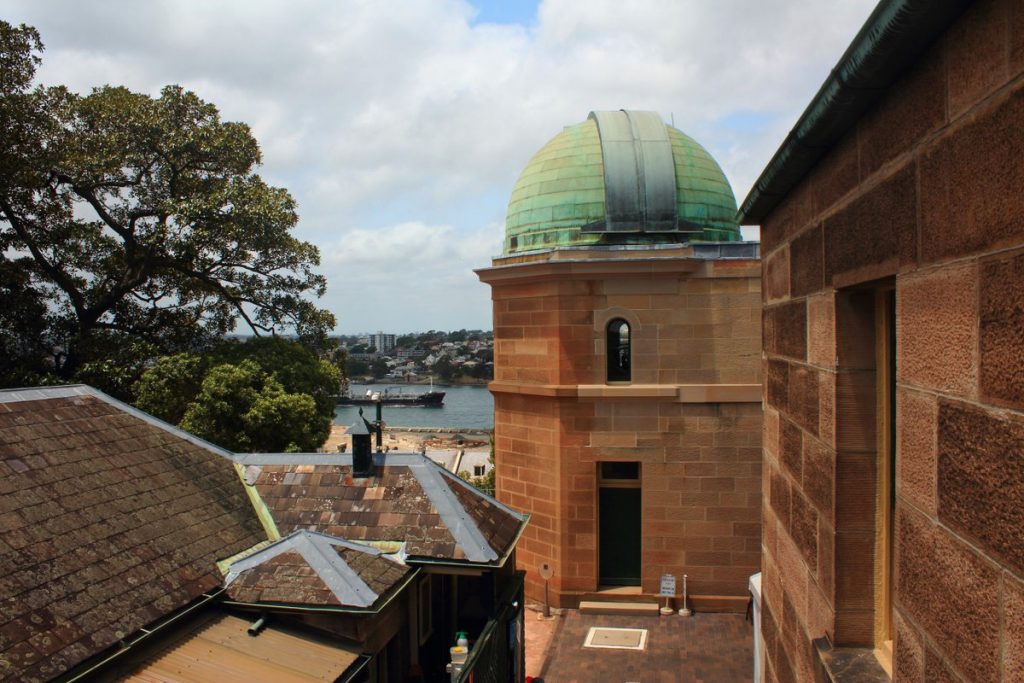 Perched on Observatory Hill, the Sydney Observatory will let you see the universe come to life through amazing 3D technology and fantastic exhibitions. The Observatory is particularly great in the evenings where kids can learn about the space and cosmos, as well as enjoy the scenic views at one of Sydney's best harbour-side spots.
Mini astronomers will love the interactive exhibitions, where they'll get the opportunity to watch the weather and learn about the history of astronomy. The observatory also hosts special events, including pizza and stargazing nights, that the entire family will enjoy. You can bring your picnic basket to enjoy a nice meal in the gardens, but another fantastic option is to walk 5 minutes to The Rocks and choose between the amazing lineup of restaurants and cafes.
NOTE: Sydney Observatory is temporarily closed for maintenance, but it's planned to reopen in 2022, so if you're planning your trip after that, it's definitely a landmark to add to your itinerary!
5. Ice skating at Macquarie Ice Rink
Address: Corner of Herring Road and, Waterloo Rd, North Ryde NSW 2113
Opening times: Every day, at varying times
Instagram: @macquarieicerinkau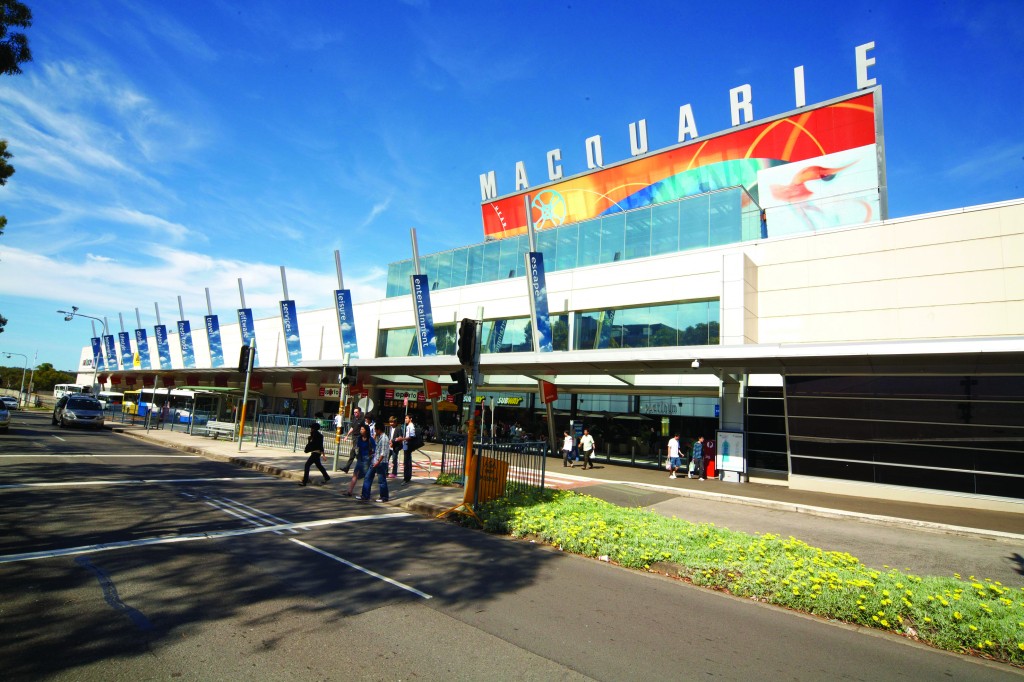 For one of the best school holiday spots in Sydney, head to the ice rink at Macquarie Shopping Centre in North Ryde. Certain times of the day are allocated for reduced-price school holiday skating, as well as birthday party sessions. It doesn't get more family-friendly than this hotspot (or should we say, ice-cold spot.)
There are figure skating sessions every day, at varying times, and private figure skating lessons are also available for kids and adults. On Fridays, from 8.30 pm to 10.30 pm, Macquarie Ice Rink hosts themed disco nights, which adults and children can attend for $22 and $20 each, respectively.
On Wednesdays and Fridays, little ones from 3 to 5 years old can join Kiddies Club, while parents enjoy a Coffee Club session for some social skating. While in North Ryde, be sure to visit Max Brenner Chocolate Bar and get a sweet treat for the whole family.
6. Treetops Adventure
Address: Western Sydney Parklands, Plough & Harrow East, 749 Elizabeth Dr, Abbotsbury NSW 2176
Opening times: 10 am to 5 pm on weekdays and 9 am to 5 pm on weekends
Instagram: @treetopsadventureaust
Located in the Western Sydney Parklands, Treetops Adventure is an outdoor park with 8 tree topes courses, 23 zip lines and more than 100 aerial challenges you and your kids can try out.
Children from 8 to 12 years old can choose between three courses to test their strength and agility, while little ones from 3 to 7 years old can have their first climbing adventure at one of the easier courses and older kids from 13 to 17 years old can take on the expert course.
After your family climb, head to the Plough and Harrow, Western Sydney Parklands: there are electric barbecue facilities where you can prepare lunch and a playground where your kids can burn off their energy… if they have any left. Otherwise, there are several restaurants nearby, including Saluti Cafe and Amorretti's.
7. Chinaman's Beach
Address: McLean Crescent Mosman NSW 2088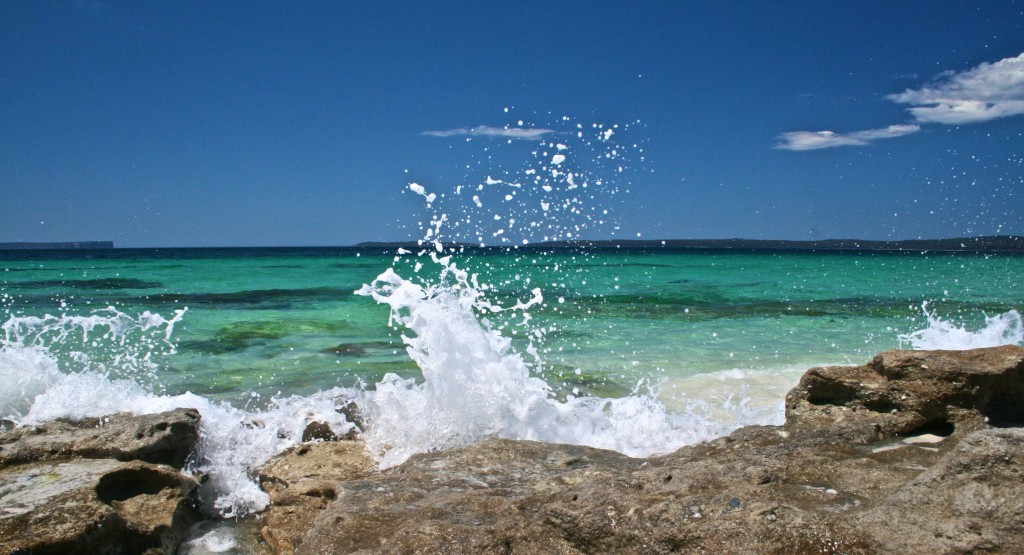 Located in Mosman, Chinaman's Beach is one of Sydney's best secluded beaches. The beach is a 250 metre stretch of sand in Middle Harbour with just the right amount of space for kids to go wild. Whether it's kayaking, snorkelling, swimming or building sandcastles, the possibilities are endless, but not so endless that they'll run out of mum and dad's sight!
The water is typically calm and shallow, so your little ones can enjoy a refreshing dip safely and if they keep their eyes peeled, they might even spot little fish swimming around with them. One thing to keep in mind is that there are no shaded areas at Chinaman's Beach so don't forget sunscreen and hats for the little ones.
Those looking for more kid-friendly beaches in Sydney are spoiled for choice: Balmoral Beach in Mosman, Bayview Park in Concord and Milk Beach in Greenwich are three excellent options, but there are plenty more to pick from.
8. Centennial Park
Address: 15 Locked Bag, Paddington NSW 2021
Opening times: Every day, from 6 am to 8 pm
Instagram: @centparklands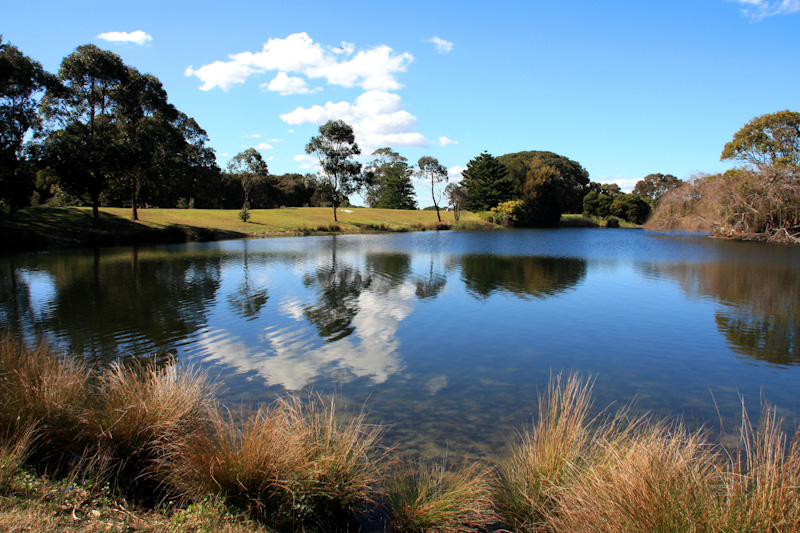 Just 10 minutes from the city, Centennial Park is Sydney's park mecca. With more space to play in than your kids' imaginations can muster, the park features three popular playgrounds and is open daily from sunrise to sunset. With giant guiros, a water feature, modern play equipment, and a double see-saw – to name a few things – you won't find a better range of outdoor playing equipment around.
A must-visit in the Centennial Park (for kids and adults alike) is the Ian Potter Children's WILD PLAY Garden, one of the top nature-play spots in New South Wales. Open every day from 10 am to 5 pm (except during August), the park is an excellent opportunity for little ones to connect with nature and wander through a bamboo forest, turtle mounds, banksia tunnels and more.
There is also a 3.6-kilometre cycling and rollerblading lane, horse and pony riding sessions, and a community sports precinct where families can play rugby, soccer, cricket and much more.
9. BridgeClimb Sydney
Address: Eora Country, 3 Cumberland St, The Rocks NSW 2000
Instagram: @bridgeclimb
The Harbour Bridge is one of the most emblematic landmarks in Sydney, but did you know that you can actually climb it and get the ultimate 360-degree panorama of the city? If your kids are over 8 years old, this is an excellent family activity and there are four different climbs you can choose from.
Summit is the original climb experience, which goes for three hours, Summit Insider takes you through the heart of the Bridge for a 2.5-hour climb, and for those who dare, Ultimate is the most adventurous climb hosted by BridgeClimb. Looking for an educational activity for your little ones? During the 3-hour Burrawa climb, they'll learn about the Indigenous heritage of Sydney while going up 1,332 steps.
For your Harbour Bridge adventure, don't forget to put on sunscreen and wear comfortable clothes and rubber-soled shoes. BridgeClimb will provide you and your family with all the climbing equipment you need.
10. The Rocks Discovery Museum
Address: Kendall Ln, The Rocks NSW 2000
Opening times: Every day, from 10 am to 5 pm
Instagram: @mca_australia
If you're looking for free things to do in Sydney with children, the Rocks Discovery Museum is an excellent choice. Boasting an impressive collection of artefacts, the museum tells the rich history of The Rocks and it is one of the most popular kids activities in the area.
There are four main rooms at the museum, each dedicated to a specific era of The Rocks history, and many exhibitions are interactive, with audio and visual elements that will make learning a lot more fun for young kids. Plus, the museum is quite small so you'll be able to explore all the exhibitions before they start to get restless.
There are many things to do in Sydney with kids (that adults will enjoy just as much), so you can rest assured that keeping your little ones entertained during your trip to the city will be easy-peasy. Start planning your family getaway today: get your flights to Sydney with Webjet and find the best accommodation at the best price. Looking for more family-friendly activities in Australia? Discover things to do with kids in Canberra, in Melbourne and in Brisbane.