Are you young at heart, travelling with kids or just a self-confessed adrenaline junkie? Whichever may be the case, our round-up of the world's best theme parks offers the perfect inspiration for your next holiday. Discover what makes each park so unique and start planning your next international break!
Universal's Islands of Adventure, Florida, USA
Considered by many to be the best theme park in the world, Universal's Islands of Adventure contains seven different islands based on popular book, TV and movie franchises. These are: Marvel Super Hero Island, Toon Lagoon, Jurassic Park, Port of Entry, The Lost Continent, Seuss Landing and, as of June 2010, The Wizarding World of Harry Potter. With a number of award-winning rides located throughout the park, visitors can swing through the streets of New York with Spider-Man, encounter prehistoric animals at Jurassic Park, drink Butterbeer in Hogsmeade, and much, much more.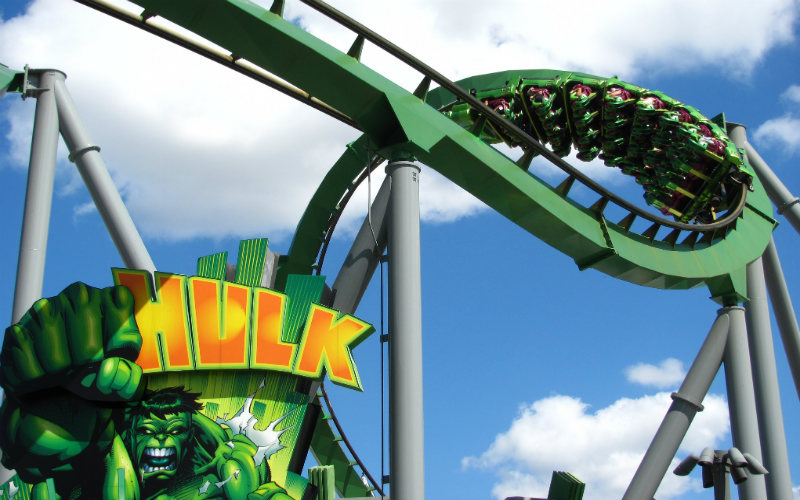 Beto Carrero World, Penha, Brazil
South America's biggest theme park, Beto Carrero World, is a worthy rival to its North American counterparts. With a pleasing mix of cultural attractions, kids' entertainment and thrill rides, Beto Carrero World offers something a little different from the usual Disney- and Hollywood-themed offerings. Its nine themed lands offer countless opportunities to eat, play and explore. Among amusement park favourites like Fantasy Land, Animal World and Pirates' Island, you'll find some distinctly unique offerings, such as Germanic Village, Old West, and Madagascar. No stranger to danger, Beto Carrero World also boasts a 93-metre-tall tower which allows riders to freefall at a stomach-dropping 120 km/h.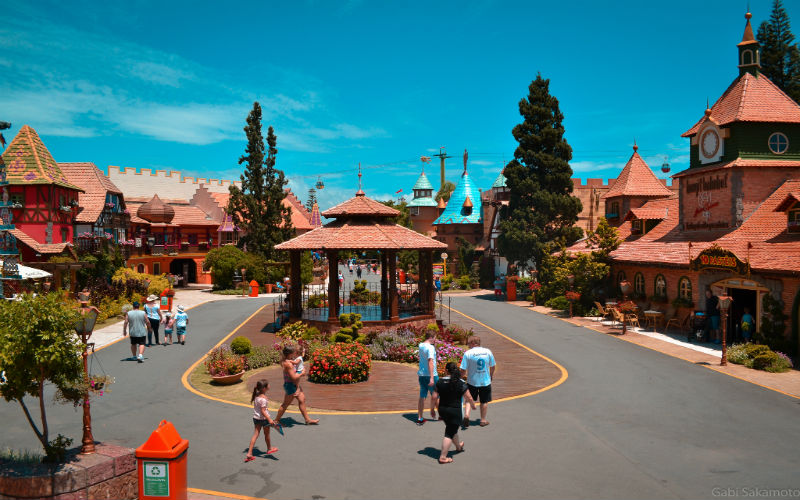 Discovery Cove, Florida, USA
Less than 20 minutes away from Universal's Islands of Adventure, Discovery Cove is a 30 acre marine park where animal encounters abound. With food, drinks and snorkel gear all included in the entrance fee, visitors are able to dive head-first into a range of incredible interactive activities. Swim and play with dolphins, walk on the ocean floor, snorkel past eagle rays and thousands of colourful fish, explore underwater shipwrecks and hand-feed hundreds of tropical birds. With a reservations-only system ensuring a maximum of 1,300 guests per day, Discovery Cove is one of the best places in the world to enjoy up-close encounters with some of the oceans' coolest creatures.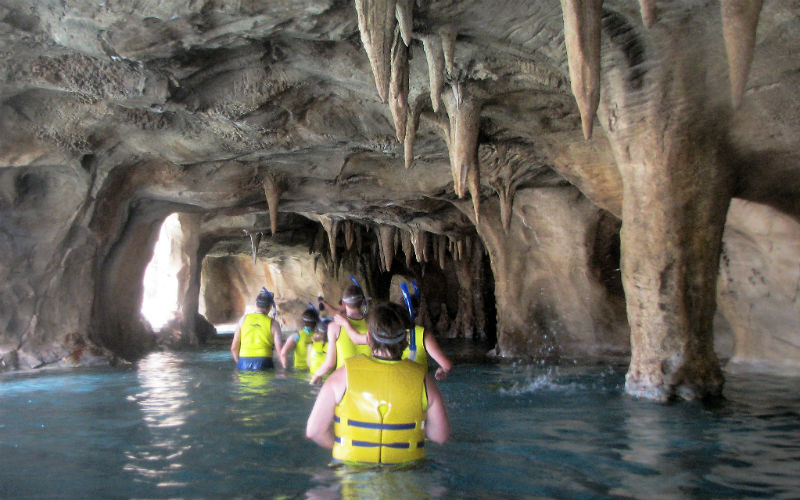 PortAventura Park, Salou, Spain
Spain's most popular theme park, PortAventura Park, is located just 80 minutes from Barcelona. The park enjoys a picturesque setting on the Costa Dorada, with five realistic lands modelled on civilisations from around the world: China, Polynesia, Mexico (Mayan), the Mediterranean, and the Far West. It also has a Sesame Street-themed land, for those who prefer something a little more surreal. Go whitewater rafting near the Grand Canyon, watch Chinese acrobats perform mind-bending stunts, or shop and dine in a quaint coastal village in the Mediterranean quarter. Adrenaline junkies, take note: PortAventura Park is also home to two of the three fastest roller coasters in Europe.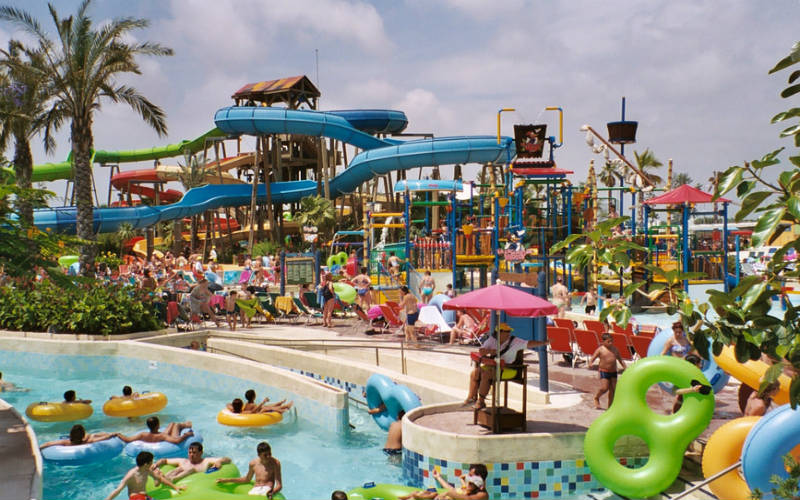 Universal Studios Hollywood, California, USA
Universal Studios Hollywood is both a theme park and a working film studio where popular TV shows and movies continue to be made today. With the entire establishment incorporating a movie-based theme park and behind-the-scenes movie studio tours, plus a shopping, entertainment and dining complex, Universal Studios Hollywood offers something for kids, movie fanatics and thrill seekers alike. Prepare for an epic battle on the Transformers 3D ride, or join in the hilarious antics in Despicable Me Minion Mayhem.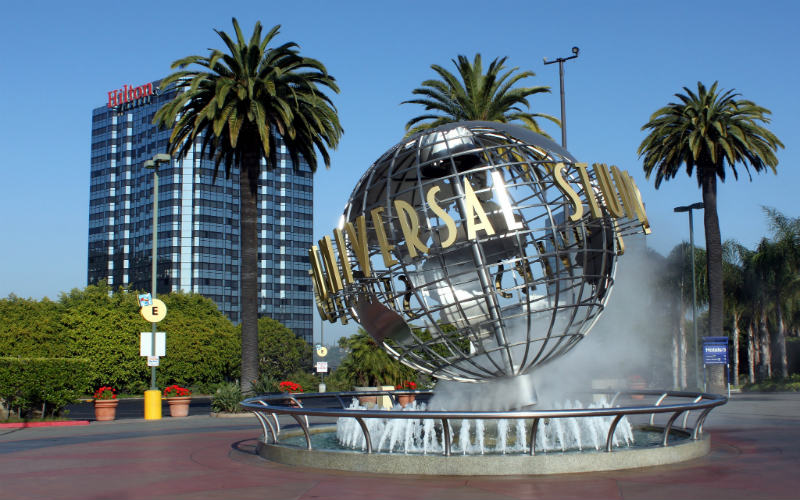 Tivoli Gardens, Copenhagen, Denmark
Bringing a touch of nostalgia to our list is Denmark's Tivoli Gardens. With an incredible history dating all the way back to 1843, Tivoli Gardens is the world's second-oldest theme park. Its grand architecture, immaculate gardens and romantic atmosphere have welcomed the likes of Hans Christian Andersen and Walt Disney, among countless others. In operation since 1914, the Rutschebanen is one of the world's oldest wooden roller coasters and even requires an on-board brakeman to control the coaster's downhill speed. The park also features classic bumper cars from 1926, and an 80-metre-high carousel which offers panoramic views of Copenhagen city. More than just an amusement park, Tivoli Gardens also houses a pantomime theatre, a concert hall, and the Tivoli Youth Guard, a hundred-strong troupe of young musicians.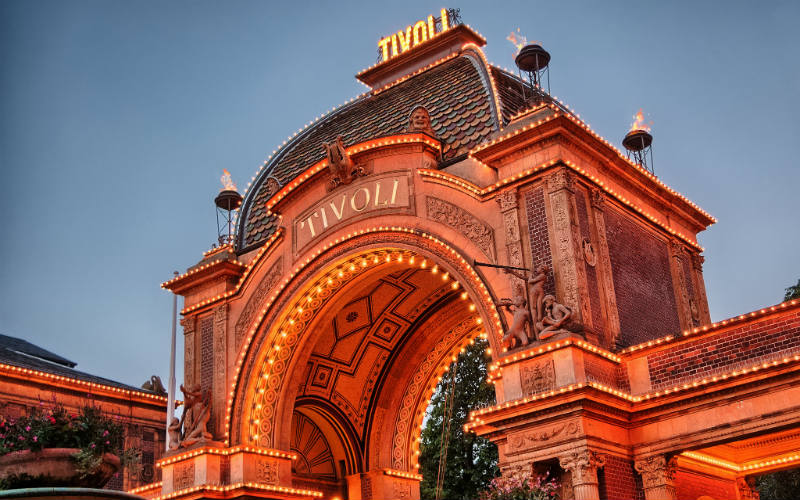 Magic Kingdom, Florida, USA
Not just another entry from Orlando, Magic Kingdom makes this list for a good reason: each year, it draws more visitors than any other theme park in the world. This is in spite of the fact that, since its opening in 1971, Magic Kingdom has had to compete with a rapidly changing culture and the rise of new parks boasting world-first technologies. The timeless charm of Magic Kingdom lies in its celebration of classic stories such as Peter Pan, Beauty and the Beast, Snow White and the Seven Dwarfs, and Dumbo. Spend the day exploring the seven enchanted lands of Magic Kingdom, all of which converge on one magnificent centrepiece: Cinderella Castle.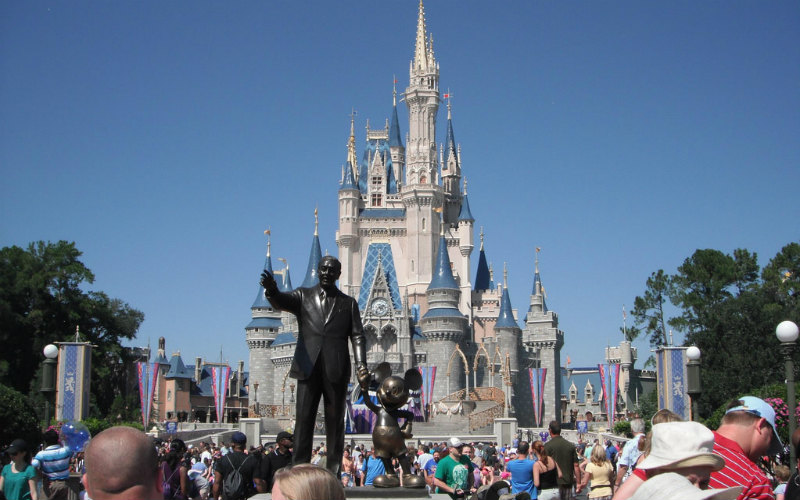 Disneyland Park, California, USA
Despite having relatives spread throughout the world, California's Disneyland Park is the only amusement park which was built under the direct supervision of Walt Disney. With a legacy dating back to 1955, Disneyland Park has now welcomed more visitors through its gates than any other theme park, Disney-related or otherwise. With its eight magical lands including Mickey's Toontown, Adventureland, Fantasyland and Tomorrowland, visitors can speed through space, sail with pirates, explore exotic lands, and meet some of the big screen's most iconic princesses.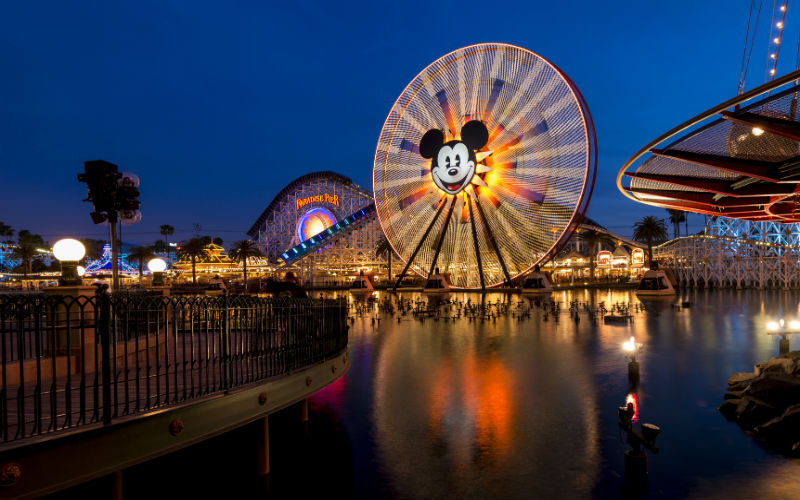 Disney's Hollywood Studios, Florida, USA
Yet another notch in Orlando's belt of world-class amusement parks, Disney's Hollywood Studios celebrates the glitz and glamour of all things Hollywood. Like Magic Kingdom, Disney's Hollywood Studios is one of four theme parks located within Walt Disney World Resort. Unlike Magic Kingdom, however, those who feel overwhelmed by the sheer size of other theme parks will find that Disney's Hollywood Studios is refreshingly approachable. This park has something for all ages, with areas including Sunset Boulevard, Muppet Courtyard and Pixar Place, as well as two exciting new areas — Toy Story Land and Star Wars Land — coming soon.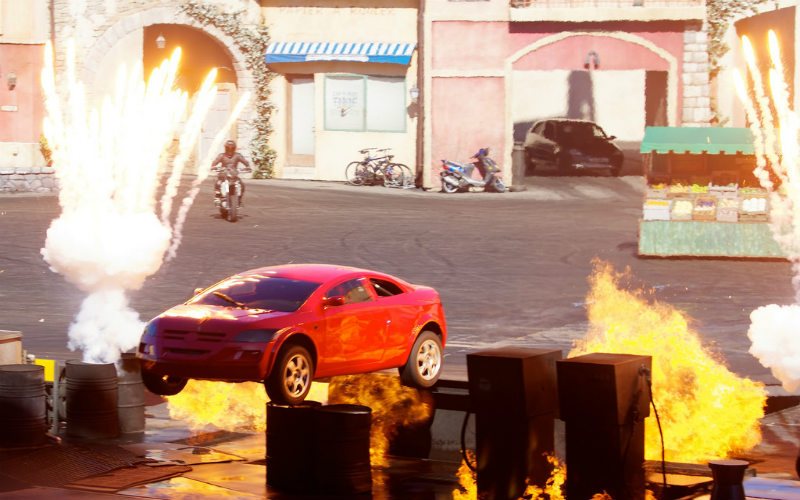 Europa-Park, Rust, Germany
Located near the French-German border in the scenic town of Rust, Europa-Park spans more than 900,000 square metres. This huge theme park contains 13 roller coasters and more than 100 attractions and shows throughout 14 beautiful areas which have been modelled after European countries. These include France, England, Switzerland, Greece, Russia, Italy, Austria, Spain, Iceland, Netherlands, Portugal, Scandinavia, Ireland and, of course, Germany. With stunning architecture and meticulous attention to detail, Europa-Park allows tourists to visit some of the continent's most distinctive countries without ever leaving Rust, Germany. With additional lands including Grimm's Enchanted Forest, Adventure Land, and Minimoy Kingdom (from the Arthur and the Invisibles franchise), jump on the Ep-Express monorail to see as much of Europa-Park as possible.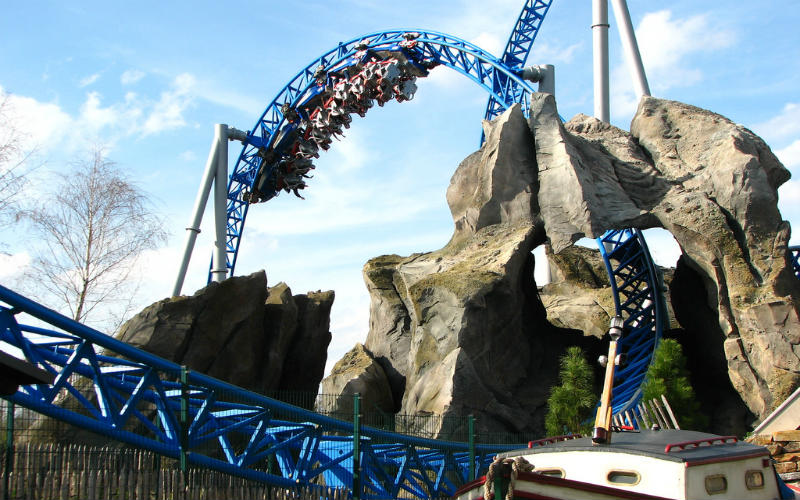 Ready to take the ride of a lifetime? Talk to Webjet about finding cheap flights to the world's most thrilling locations.
Feature Image Credit: Rhys A.