Is New Year's Eve in New York overrated? Well, there's only one way to find out – and that's to head over to the Big Apple for the wildest party of the year.
The Christmas and New Year's holiday season is one of the busiest times to visit New York City, so you'll want to make sure you book your flights and accommodation early to avoid paying exorbitant prices. It's also easy to forget that December in New York means winter, so pack accordingly – you don't want to miss out on enjoying the atmosphere of a rooftop bar just because you didn't think to bring a warm coat.
Next up, brainstorming New Year's Eve ideas in NYC. While Times Square seems the obvious choice, it's also ridiculously crowded, involves a lot of standing and waiting, plus, being outside, you're exposed to the elements. And really, the last thing you want to be doing on your holiday is Googling 'Do you need tickets for Times Square New Year's Eve' or 'How to get to Times Square on New Year's Eve'. You're in the Big Apple; you have better things to do and see!
Instead, we've rounded up a few of the coolest and quirkiest ways to bring in the new year in New York, including concerts, cruises, fireworks (of course) and even a fun run and meditation class. There's something to suit everyone, so get set for a night you won't forget.
Fireworks at Prospect Park
What kind of New Year's Eve would it be without fireworks? Dazzling explosions of light and colour are an essential part of any good New Year's Eve celebration, and the best place to catch them in New York is across the Brooklyn Bridge at Prospect Park. This free event is the perfect antidote to the crowds and craziness of Times Square, and (most importantly) you won't need to get there at 8am to score a prime viewing spot. Official festivities begin at 10.30pm with live entertainment, music and free hot chocolates, before the 15-minute fireworks display kicks off at the stroke of midnight. It's a super-chilled, family-friendly vibe at Prospect Park, and we recommend packing a picnic dinner and heading down early to really soak up the excited atmosphere.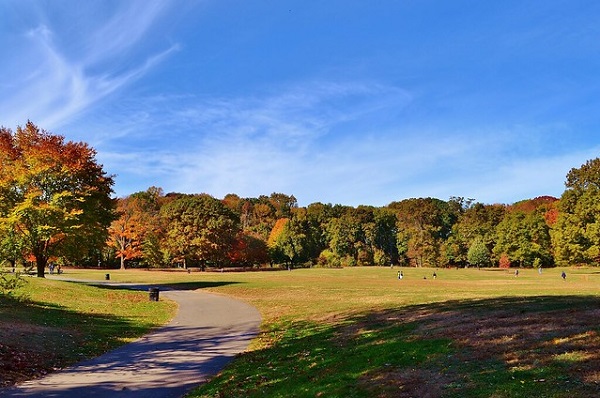 NYRR Midnight Run
Swap your high heels for Nikes and your champagne for Gatorade for what's got to be one of the most active New Year's Eve events in NYC. Every year on 31 December, the New York Road Runners (NYRR) host their Midnight Run in Central Park. It's a four-mile course that begins as the clock strikes 12, but there's plenty of pre-race festivities early on to get everyone pumped up. Don't think of it as a super serious, elite athletes-only type of marathon though; the Midnight Run is for joggers of all fitness levels, with the main focus on having fun, rather than smashing out a PB (that being said, there is a cash prize on offer). And with DJs positioned along the race route, plus a sparkling cider station at the halfway mark, we think it's a pretty healthy way to ring in the new year.
See A Concert
Wondering what to do in New York on New Year's Eve that's a little bit cultured, or perhaps sends out a positive message of peace and hope? We've got just the thing for you. The New York Philharmonic Gala, held at the Lincoln Centre, and the Concert for Peace, hosted at the Cathedral of St. John the Divine, are both annual new year traditions in the City That Never Sleeps. The Philharmonic Gala is a chance to get fancy and enjoy a night of Broadway hits, operettas and Viennese waltzes, while the Concert for Peace (founded by legendary composer Leonard Bernstein) features readings, songs, prayers and candle-lighting ceremonies. And both events promise to leave you feeling a little bit more inspired for the year ahead. The hard part? Choosing which one you want to go to!
River Cruise
Did you know the coolest New Year's Eve parties in New York don't necessarily take place on the island itself? That's right, we're talking about the cruises that hit the waterways of the Hudson and East River every New Year's Eve. From elegant soirees aboard fancy yachts to sit-down formal dinners on ferries, there's an option to suit all those with sea legs. Plus, you'll be treated to front-row seats of the city skyline as it lights up with fireworks at midnight, not to mention have uninterrupted views of all of New York's most famous attractions: the Statue of Liberty, Brooklyn Bridge, the Empire State Building and the One World Trade Centre building. Guaranteed good times combined with a spot of sightseeing? It's hard to beat that!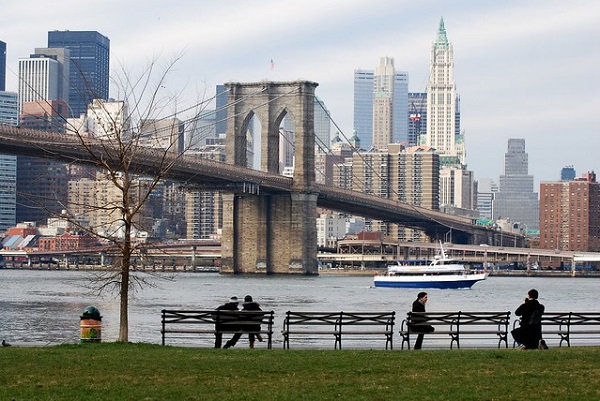 Eat Out
Eat your way into the new year with dinner at one of New York's top-notch restaurants. On such a special evening, many eateries put on set menus, offer themed dining experiences or throw buffet-style feasts – whatever option you choose, know this: there's no way you'll be going home hungry. Bookings are essential, so you'll need to decide whether to go for an early sitting, which will allow you to fuel up for a big night ahead and leave you with plenty of time to party on elsewhere, or dine late so you can time your midnight toast with dessert. Just remember, New Year's Eve restaurants in New York don't come cheap (especially if bottles of bubbles are included), so be prepared to splurge a little for the occasion.
Meditation Session
If the thought of waking up on New Year's Day with a headache from a huge night before doesn't appeal to you in the slightest, here's exactly where to go in New York for New Year's Eve. Introducing Kadampa Meditation Centre, a tranquil sanctuary in the heart of Chelsea that specialises in the practice of Buddha's teachings. Every New Year's Eve they throw their biggest event, a meditation session for up to 300 people. The night begins with vegetarian canapes and desserts, washed down with non-alcoholic drinks, before a brief introduction on the evening's proceedings. Then Kadam Morten, director of the centre, leads a guided meditation, which is finished off at midnight with a celebratory toast – again, non-alcoholic. Namaste indeed.
Have A Laugh
Start your new year off on a hilarious note with a visit to one of New York's acclaimed comedy clubs. There will be belly laughs and giggles aplenty as some of the city's best comedians and improv artists take to the stage to entertain you and ensure your final moments of the year are happy ones. Renowned clubs on the comedy scene include the Comedy Cellar, Gotham Comedy Club and the New York Comedy Club, and all host some kind of New Year's special event. As it's a popular night, expect to pay for an all-inclusive package to attend, which will usually include drinks, table service, snacks and sometimes DJs or live music between the acts. Go on, if it's wise-cracking jokes you enjoy, a comedy club is definitely where to be in New York on New Year's Eve.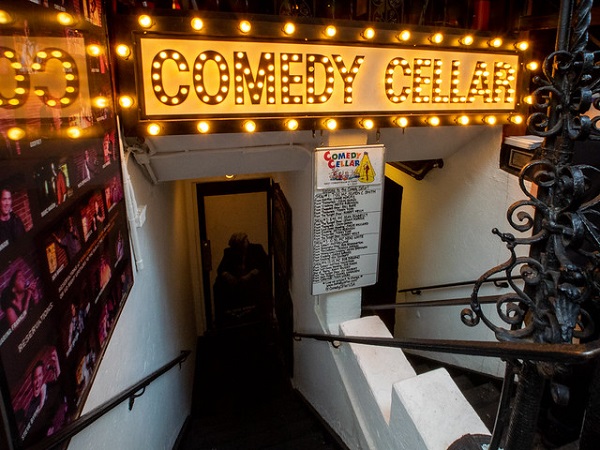 So, now that your NYE plans in NYC are sorted – you just need to get to the Big Apple! Book cheap flights to New York City with Webjet and take care of one more part of your holiday by booking in your New York accommodation, too.
Hero image: New Years Eve in New York City. Credit: Chris Rojas | CC BY-NC 2.0