Frequently mentioned in the same breath as cities like London, Paris and New York, Tokyo clearly has a reputation that precedes itself. The Japanese capital is one of the world's most captivating cities, paradoxically blending cutting-edge technology with millennia-old customs. Find out about some of the top things to see and do during a trip to Tokyo below:
Relax and reflect at Meiji Jingu Shrine
Just a short walk from bustling Harajuku train station, a 12-metre-high torii gate marks the entrance to Yoyogi Park. This park sprawls over 70 hectares, with more than 100,000 trees blanketing the sacred space from the sights and sounds of the world's largest city. Wandering through the park will bring you to Meiji Jingu Shrine, built in 1920 to honour Emperor Meiji and Empress Shoken. Here, you can cleanse yourself at the temizuya (water purification basin), write personal wishes or prayers on the ema (wooden wishing plaques), and soak up the tranquility of Japan's most visited religious site.
Face off with the Shibuya pedestrian scramble
While diagonal (or 'X') crossings are found in cities all over the world, none are quite like the one outside Shibuya train station. Rumoured to be the busiest crosswalk in the world, peak hour will see up to 3,000 people enter the pedestrian scramble all at once. And there's no reason not to join in; far from the chaos that many foreigners imagine, the vast majority of green lights come and go without incident. The neon signs and gigantic electronic screens also make this an extremely popular location for nighttime photography.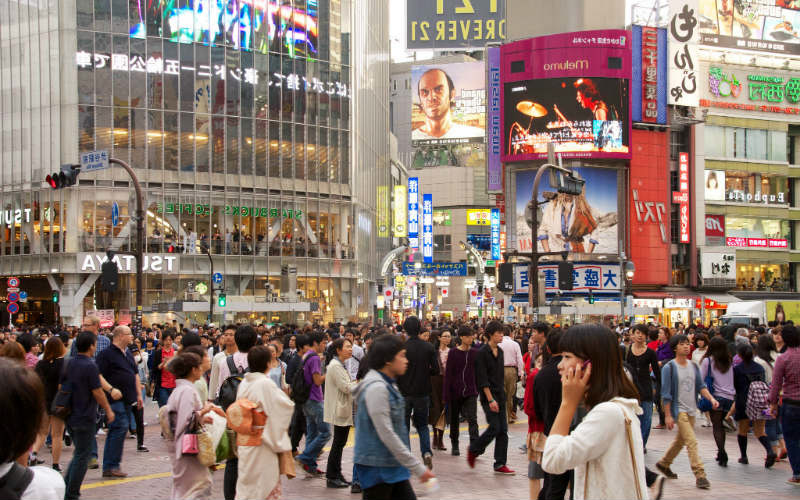 Engage with Japanese culture in a class or workshop
One of the best ways to learn about Japanese culture is to join a class or workshop. Home to a rich and fascinating culture, Japan offers many unique learning opportunities. For example, cooking classes offer the chance to whip up Japanese favourites (such as sushi, gyoza, wagyu beef and bento boxes) in a relaxed and supportive environment. Alternatively, you can unwind while mastering the art of Japanese calligraphy, participate in a traditional Japanese tea ceremony, or try your hand at the ancient art of flower arranging.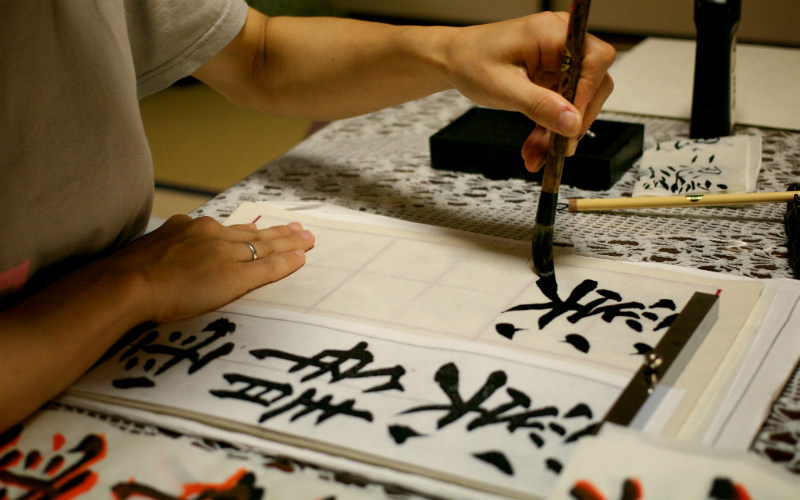 Revisit simpler times at the Edo-Tokyo Museum
The eccentric, 62-metre-tall outline of the Edo-Tokyo Museum sits just a stone's throw from the Sumida River. Opened in 1993, this museum offers a fascinating insight into everyday life during Japan's Edo period (1603–1868). The permanent exhibition includes tiny models of towns from the Edo period, a rebuilt mid-century apartment, rickshaws, vintage bicycles, early printing and publishing technology, a glimpse into kabuki theatre, and much more. You can also get a feel for modern Japan through displays that capture life in the 1960s, 1970s, 1980s, 1990s and the 2000s. Join one of the volunteer-run tours, or explore the museum at your own pace with a free audio guide.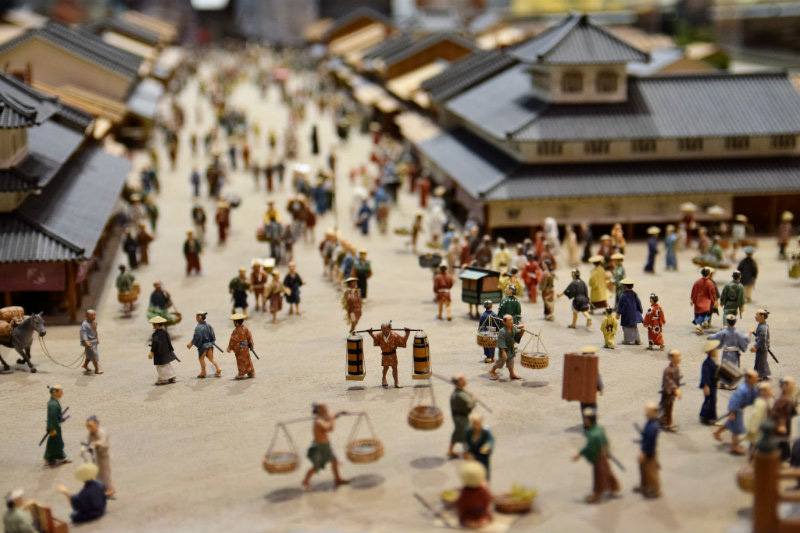 Explore the city by rickshaw
Now that you've learnt all about them, get up close with a traditional rickshaw in the best way possible—by riding one through the streets of Tokyo. Invented in Japan some 150 years ago, rickshaws were once the main form of transportation for many people. Although these man-powered vehicles are more of a novelty nowadays, they really do offer visitors a unique perspective of Tokyo (and of the Asakusa district in particular). Whether you're interested in the spectacular Sens?-ji Temple, the intriguing Geisha district, or lively local markets, your rickshaw driver will be happy to explain each attraction and even act as your personal photographer during the tour.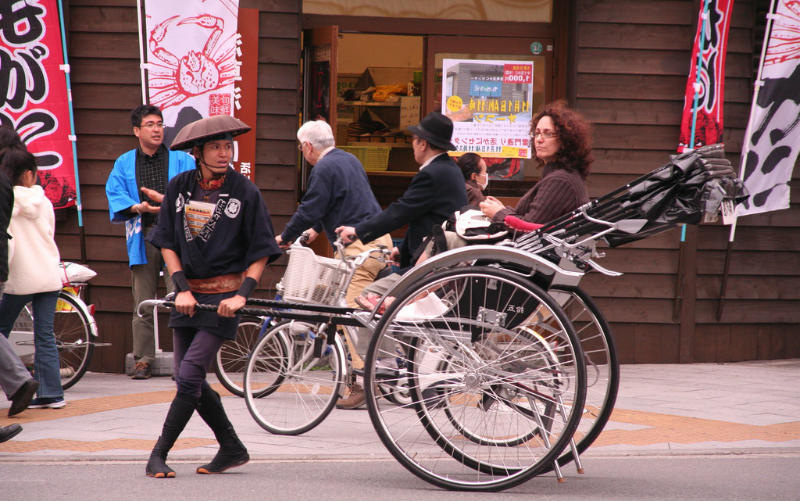 See the cherry blossoms at Shinjuku Gyoen National Garden
Shinjuku Gyoen National Garden is worth visiting for many reasons. The first, of course, is to watch the blooming of the iconic sakura (cherry blossom) trees. Shinjuku Gyoen is generally less crowded than popular Ueno Park, and its 1,500 trees stay in bloom slightly longer into the season (from late March until late April). That said, there's beauty to be found here throughout the year. Navigate the bridges, islands, ponds and pavilions of the traditional Japanese garden, admire the lofty symmetry of the formal French garden, and sprawl on the vast, manicured lawns of the English landscape garden. Now add a restaurant, an art gallery, and a greenhouse full of tropical flowers, and you've got plenty of reasons to add Shinjuku Gyoen to your sightseeing list!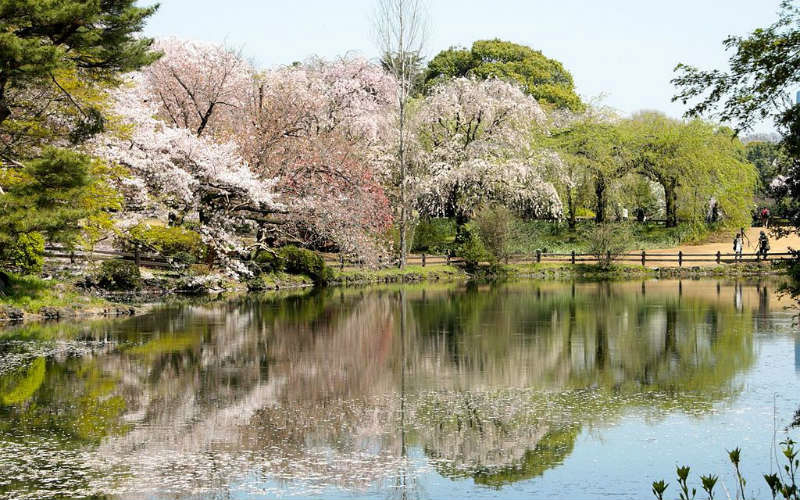 Ready to see and experience the best of Tokyo? Book cheap flights to Tokyo with Webjet today.
Feature Image Credit: Wilhelm Joys Andersen / CC by SA 2.0.