Venice is undoubtedly one of the most picturesque and romantic cities in the world. The historic architecture, the serene canals, the labyrinth of cobblestone streets: everything about Italy's 'sinking city' is quaint, charming, and has to be seen to be believed.
With that clout however, comes certain stereotypes; and in Venice, that has to be the gondola ride. While Venice's iconic gondolas are as much a part of the city's identity as Piazza San Marco and the Grand Canal, a punt in one of these traditional boats is certainly not the be-all of things to do in Venice.
Here are some of other ideas on what to in Venice.
Check Out Some Beautiful Old Buildings
Venice has a long and storied history, and one of the best ways to get a taste for it is to visit some of the grand buildings dotting the archipelago. St Mark's Basilica is the most famous church in Venice and an incredible example of Italo-Byzantine architecture. The cathedral and the piazza in which it's located are well worth a wander, but don't be surprised if you have to compete with huge crowds for the best photography vantage points. For the best chance of avoiding the tourist-crush is to visit first-thing in the morning or in the evening.
The Church of San Zaccaria is another great option, with the bell tower in this 15th-century former monastic church providing some of the best views over Venice. Additionally, you can take in the Venetian Gothic style of the Doge's Palace; stop by the oldest building in Venice, Torcello Cathedral, which was built in 639 AD and is decorated with the skull of St. Cecilia; or simply walk over the Rialto Bridge, the most famous of the more than 400 bridges that connect the archipelago of Venice. Wherever you turn though, you are guaranteed to lay eyes on some truly magnificent structures.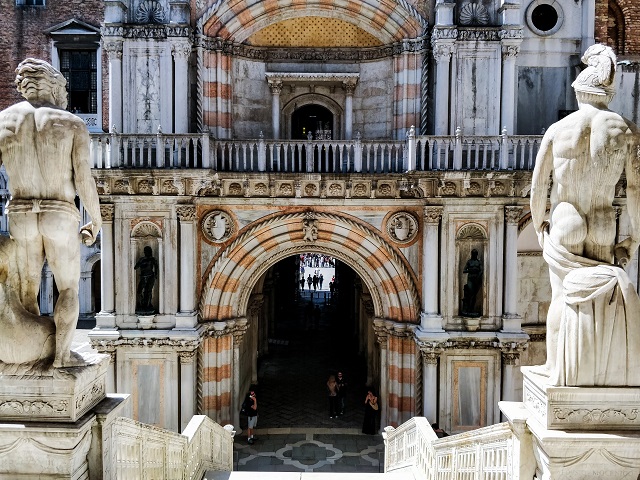 Attend an Interactive Opera
If you think you know opera, think again. Opera company Musica a Palazzo is reshaping the opera format, with their evening performances in Palazzo Barbarigo Minotto one of the best things to see in Venice. Rather than sitting in your seat for the duration of the show, the opera travels around this 15th-century palace, with each act set in a different hall. The audience is made up of only about 50 people, making for an intimate experience, and Prosecco (which happened to originate in Veneto!) flows freely at intermission.
Experience Venice After Dark
If you're eager to escape the madding crowds of Venice, it's best to wander the streets in the evening. However, if you wish to step the experience up a notch, the even better option is to join a ghost tour. Beginning at dusk, guided ghost tours offer a fantastic opportunity to hear tales of mystery, mayhem and murder from centuries ago. Some tours will take you to visit the merchant brothers who were turned into stone statues in Campo dei Mori, while others may introduce you to the soul of the faithful soldier who guards Garibaldi's statue on Viale Giuseppe Garibaldi. The streets of Venice are beautifully eerie once the sun sets and the crowds retire for the day, so it pays to take some time to explore the city in a new light.
Day Trip to Burano
Located 40 minutes by boat from the main island of the archipelago, Burano is a fascinating day trip from Venice. The colourful island is known for its charming fishermen's houses and its exquisite lace, both of which can be seen as you stroll its vibrant streets. Visit the 13th-century church of St. Catherine, and enjoy an exceptional lunch of fresh seafood and homemade pasta at one of the many local restaurants.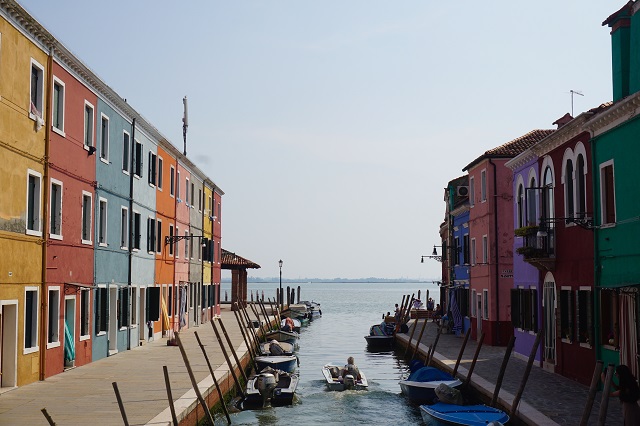 Visit the Murano Glass Museum
While you're touring the neighbourhood, stop by the island of Murano, which is said to be where the 1000-year-old tradition of glass-making originated. The Murano Glass Museum explores the island's glass history from back in the 15th century, and offers displays of mosaic glass, beads and chandeliers. The Fornace Ferro Murano glass factory also allows visitors inside their studio, providing the opportunity to see just how vases, jewellery, and more are made.
Try Some Tiramisu
No trip to Venice is complete without trying some authentic tiramisu. This decadent Italian dessert made from savoiardi sponge biscuits dipped in coffee and layered in a mascarpone cream is said to have been invented in Venice in the 1960s, and is now a staple of practically every local bakery. Even if you don't have a particularly sweet tooth, enjoying a slice of tiramisu with a cup of coffee at a Venetian cafe is an absolute must-have experience.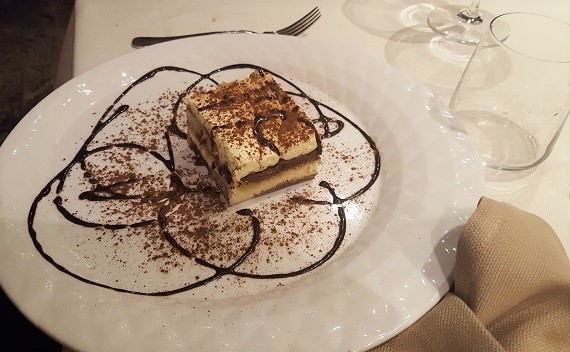 Go on a Food Tour
And speaking of food… there's simply so much good eating to be found in Venice. The problem, though, is actually finding it. Being such a popular city, it's not too surprising that a lot of restaurants and cafes have inflated prices for tourists, with many of these places also hit-and-miss when it comes to quality. Joining a food tour is a great way to avoid feeling ripped off at lunch time. Local guides can help you navigate the city's winding streets, pointing out places of interest and sharing stories while also taking you to some of the most authentic eateries where locals actually dine. Tours vary in length and style, so do a little research to find the one that will best suit your tastes. Whichever one you choose though, be sure to arrive hungry.
Sure, a gondola ride in Venice is a must-have tourist experience, but if you're looking for places to visit in Venice that are off the beaten track, you'll need to look past the canals to see all the hidden gems this romantic city has to offer.
Ready for a holiday to Italy? Search for flights to Venice with Webjet, and also book your Venetian accommodation or a complete Venice holiday package.
Feature image: View from Academia Bridge. Credit: Henrique Ferreira on Unsplash