Dreaming of kicking back on the beaches of Bali? Check out our travel guide, including the best time to visit, before booking your next holiday!
Where is Bali?
One of around 17,000 islands situated within the Indonesian archipelago, Bali is one of the region's most popular destinations, especially among holidaymakers. Home to beautiful beaches, a rich culture and a wealth of experiences, it's easy to see why the island, which sits between Java and Lombok, welcomes upwards of 11 million visitors from across the globe each year. Positioned to the northwest of the Australian mainland and neighbouring Papua New Guinea, Malaysia and the Philippines, it is a holiday destination that is easily accessible to Australian travellers, with flights from Perth to Denpasar (the Balinese capital) taking under 4 hours.
Each area of the island offers a different experience, making it easy to find the perfect spot to kick back and relax in your preferred holiday style. Kuta is a party hub with a lively nightlife, Seminyak offers a laid back vibe complete with high end hotels and resorts, while Ubud's rural setting is ideal for encountering more of authentic Bali.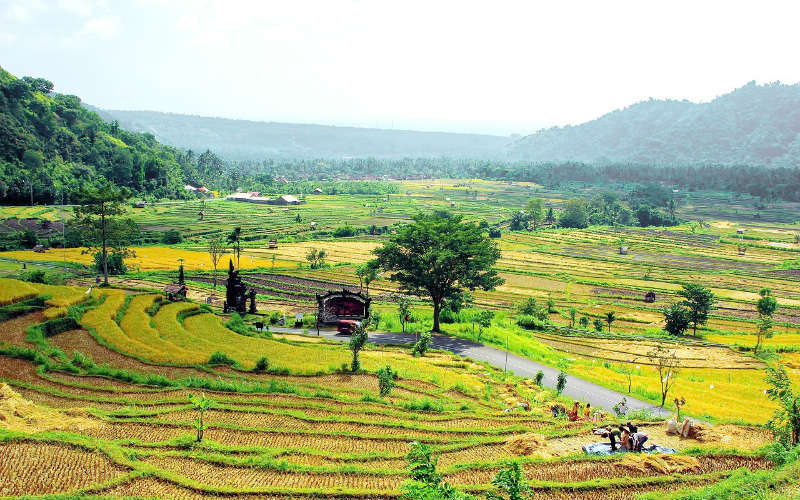 When is the best time to visit Bali?
Sitting close to the equator, Bali tends to average a warm 30? year round, with no distinct summer or winter. Offering a lower chance of rain, Bali's dry season, which spans from May to October, is arguably the best time to visit Bali. However, the dry season does also coincide with the island's peak tourist season, with flights and hotels at their most expensive during this time. If you are looking for cheaper flights and accommodation, consider travelling during the wet season in November, January, February, March or April, when there is a higher chance of rain, but a lower demand for flights, hotels and other amenities.
When is the best time to book flights to Bali?
If you are planning to secure cheaper flights for travel during Bali's wet season, you're more likely to find better prices between August and January, around 3 months ahead of your planned departure.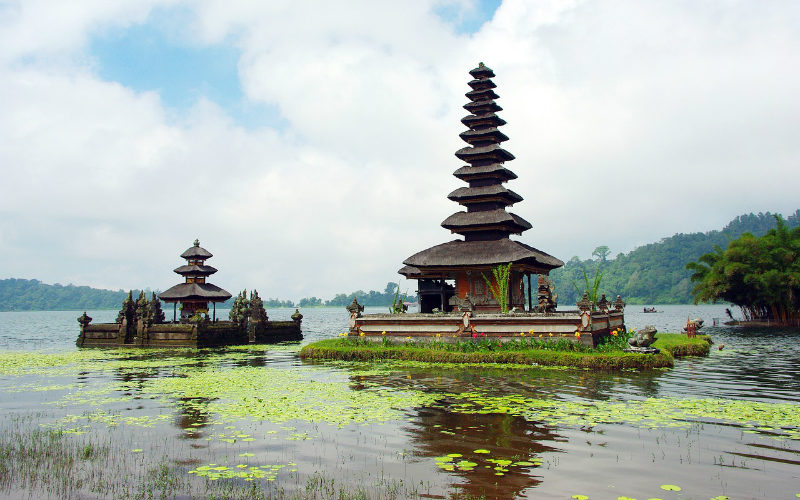 When is the most expensive time to visit Bali?
As with most destinations across the globe, the most expensive time to visit Bali coincides with its peak season. Bali's peak season encompasses July and August, as well as December. During these times, the weather is at its best, more tourists are visiting the island, and prices for flights, accommodation and other local forms of transportation are generally higher.
Home to people of a variety of faiths, Bali does also see more visitors arrive during major religious holidays celebrated by Muslims, Hindus, Buddhists and Christians, meaning that major events, such as Christmas, tend to be busier periods. Additionally, Bali's close proximity to Australia does see families flock to the island during Australian school holidays (December and January, April, July, and October).
What is there to do in Bali?
Home to thousands of stalls, shops and boutiques, there's almost nowhere better to shop up a storm than Bali. From clothing and souvenirs through to handmade items, you'll find all manner of goods on offer. Stock up on surfwear, find great decor pieces to jazz up your home or fill your suitcase with designer threads. You'll find trinkets perfect for friends and family, as well as budget friendly buys for almost every taste. Although there has been a move towards set pricing, some shops and market stalls still allow haggling, so do your research, know roughly what to pay for each item and set out your game plan before you hit the shops.
A haven for sunseekers from across the globe, Bali is well known for its beaches. Spanning from dazzling white sand beaches through to black stretches of sand, the island's beaches are diverse, with each offering its very own drawcards. Head to popular waterside spots such as Kuta Beach, Seminyak Beach, Nusa Dua Beach and Legian Beach to get amongst the action, or head off the beaten track to find your own little piece of paradise. From swimming and lazing on warm sands through to surfing, kitesurfing and other watersports, there are so many different ways to make the most of Bali's beaches. Bali also sits within the Coral Triangle, an area home to 76% of all known coral species, meaning that the waters surrounding the island are rich in biodiversity. Whether you're interested in snorkelling, scuba diving, or just a casual dip in the ocean, there's a good chance you'll be able to spot some of the colourful marine species that call the region home.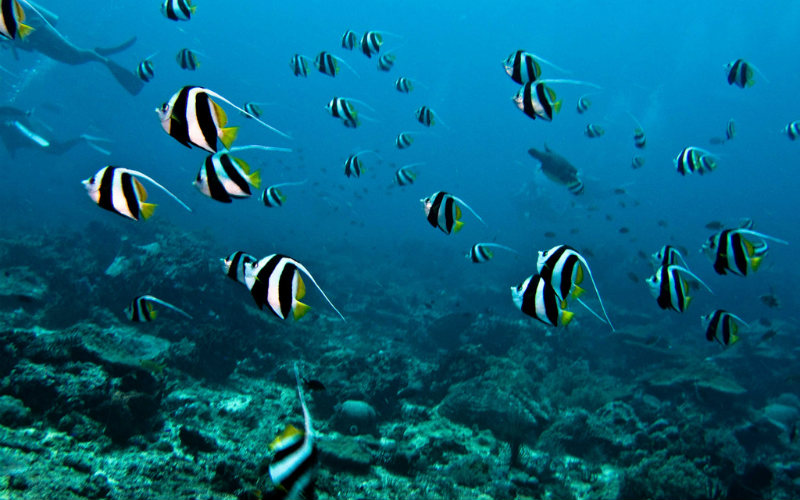 One of the best parts of travelling is the opportunity to sample the local cuisine, and Bali certainly isn't an exception to this rule. Filled with fresh ingredients and seasoned with a variety of spices, Balinese cuisine is flavoursome, unpretentious and, most importantly, delicious. There are countless dishes served across the island, with each influenced by the region and traditions from which they originate. If you have limited time to try the local fare, gravitate towards popular dishes such as sate (marinated meats placed on a skewer and grilled), babi guling (spit roasted pork coated with traditional spices) and bebek betutu (slow cooked duck), and be sure to head off the main tourist strips to find authentic versions of each dish.
If you're looking to enjoy a holiday that's full of relaxation and pampering, look no further than one of Bali's many holiday resorts. Complete with plush appointments, fantastic services and attentive staff, these resorts provide the perfect opportunity to kick back and relax. Look for all inclusive packages and enjoy expertly mixed cocktails, great food, rejuvenating spa treatments, and more!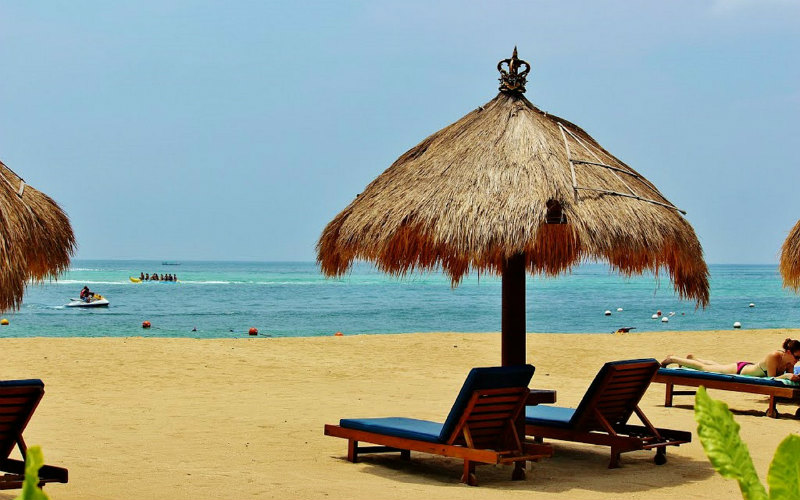 What should you know before you travel?
The Balinese government enforces strict legislation relating to the import, export and possession of illicit drugs, such as marijuana, cocaine and heroin. If you do happen to be caught with even a small amount of drugs in your possession, you'll face the possibility of a prison sentence. In recent times, some caught with larger quantities have even faced the death penalty. It is best to avoid buying or carrying drugs all together while visiting Bali.
Much like in Australia, some of Bali's beaches have a flag system to indicate whether it is safe to swim or not. A red flag planted in the sand indicates that dangerous rip currents are present and that you should avoid swimming at that beach, while the presence of flags with red and yellow markings signal that a lifeguard is on patrol at that beach. Lifeguards are a rarity across Bali, so ensure that you swim only when it is safe to do so.
If you are planning to enter a Balinese temple, ensure that you are dressed respectfully and appropriately. Your shoulders and upper arms, as well as your waist and legs, should be covered.
While visiting Bali, it is best to avoid contact with stray cats and dogs, and monkeys. The rabies virus is present across the region and medical attention should be sought if you do happen to get bitten. Additionally, you should be wary of the monkeys that call Bali's temples home. They are well known for stealing items from visitors, including cameras, glasses and other small possessions, and some have even attacked people holding food.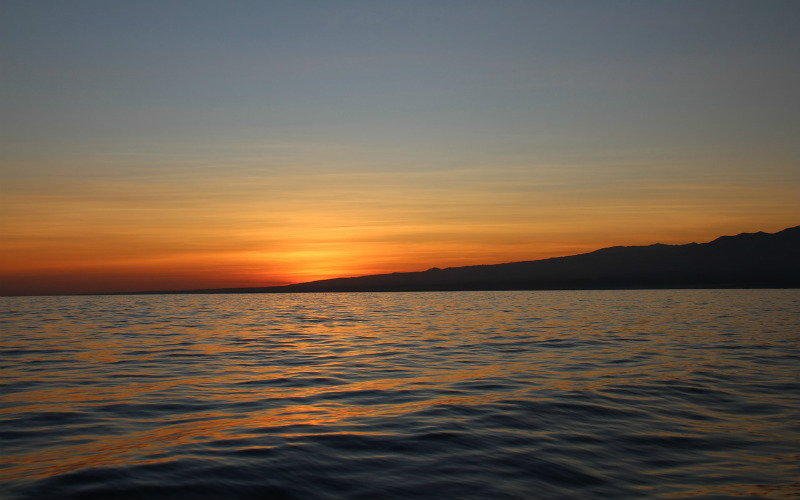 Ready to experience the best of Bali? Find and compare cheap flights to Bali with Webjet!