Thinking of heading to South America? Unsure of where to start? If you're in need of inspiration for your South American travel itinerary, check out the five unmissable cities in South America that top our must-visit list. From coastal centres through to incredible cities bordered by grand mountain ranges, there are so many incredible destinations to discover!
Lima, Peru
Founded by the Spanish in 1535, Lima is not only Peru's capital, but is also its largest city. Home to more than 10 million people, the city is famed for its history, culture and incredible love of food. Scattered throughout the city's centre, countless colonial buildings and ornate churches provide an introduction to Lima's long, and at times tumultuous, history, while its fantastic museums, including Museo Larco, Museo de Arte de Lima, and Museo Nacional de Arqueologia, Antropologia e Historia del Perú, showcase intriguing artefacts that date from before Spanish settlement through to the present day. Emerging as one of South America's gastronomic destinations, Lima is a city that boasts great food, beautiful Pacific beaches and a fascinating contrast between its historic and modern identities.
Top Attractions
Museo Larco
Circuito Mágico del Agua
Gran Teatro Nacional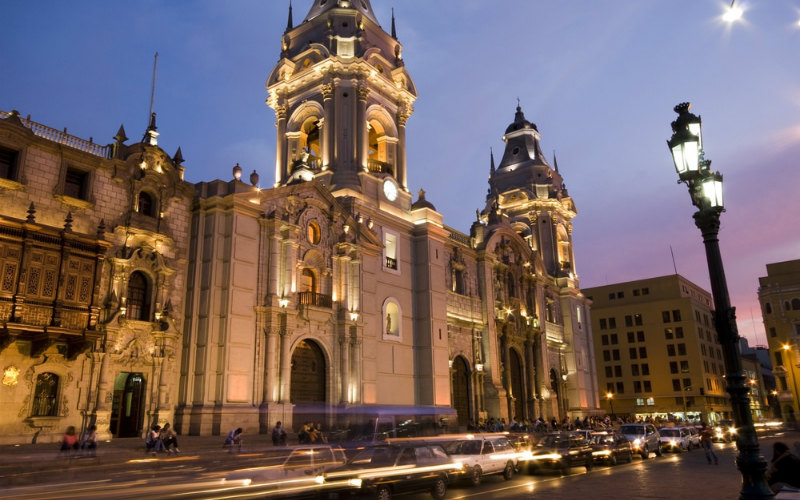 Buenos Aires, Argentina
Bordering the waters of Rio de La Plata, the Argentine capital, Buenos Aires, is a South American city with a touch of European flair. Cobblestones and ornate buildings line some of the city's older neighbourhoods, while a thriving cafe culture and vibrant nightlife offer a window into the city's modern incarnation. The home of tango and an authentically Latin attitude, it's a city that could easily rival some of the world's other great centres. The capital of a country renowned for its fine beef and popular wine varieties, a visit to Buenos Aires would not be complete without sampling some of Argentina's iconic produce, with the bars and restaurants scattered throughout the city sure to have you well and truly covered.
Top Attractions
Plaza de Mayo
Caminito
Carlos Thays Botanical Garden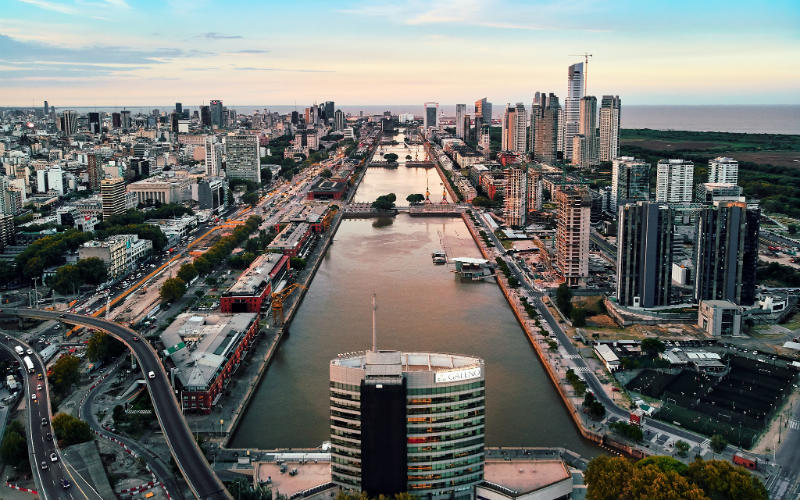 Santiago, Chile
Overlooked by the snow-capped peaks of the Andes, Santiago is a place where European and South American cultures intersect. Founded in 1541 by the Spanish, the city has evolved over time to become a cosmopolitan capital that is perhaps best known for its incredible contrasts. Towering skyscrapers stand tall next to historic Neo-Baroque buildings, while each of its 32 sprawling districts holds its own distinct identity, offering a wealth of things to see, do and discover. Home to millions, it's a city that is constantly growing and changing, with its dining and art scenes blooming in recent years. Situated on South America's west coast, both Pacific coast surfing and great skiing are in easy reach, making the Chilean capital a city quite unlike any other.
Top Attractions
Sky Costanera
Cerro San Cristóbal
Barrio Bellavista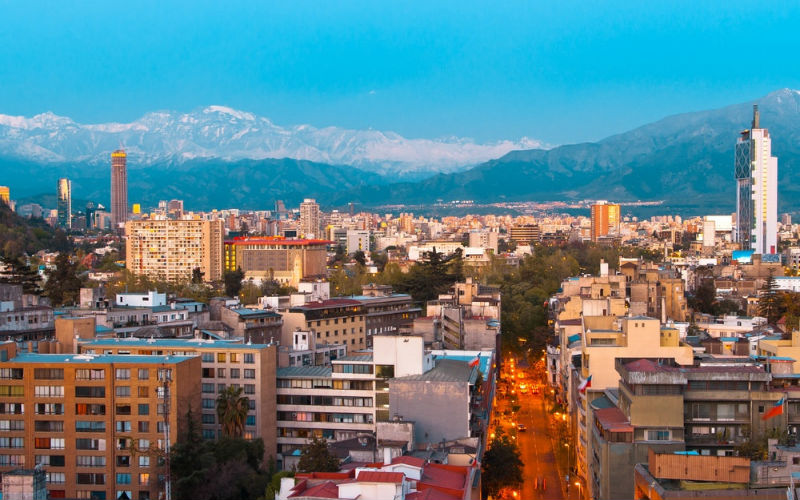 Rio de Janeiro, Brazil
Perhaps best known for the glitz and glamour of its world renowned Carnival celebrations, Rio de Janeiro is a city that seamlessly marries natural beauty, a rich local culture and its own distinctive flair. Set between golden beaches and lush green forests, Rio, founded in 1565 by the Portuguese, is a destination that caters to almost every interest and age, with iconic stretches of sand, including Copacabana and Ipanema, world-class art museums and fantastic restaurants scattered throughout the South Atlantic city. The perfect backdrop to a wide array of outdoor activities, from hiking and cycling through to sailing and surfing, the vibrant Brazilian city also plays host to the towering Christ the Redeemer statue, the spectacular Sugarloaf Mountain cable car ride and countless other unforgettable attractions.
Top Attractions
Christ the Redeemer
Copacabana
Sugarloaf Mountain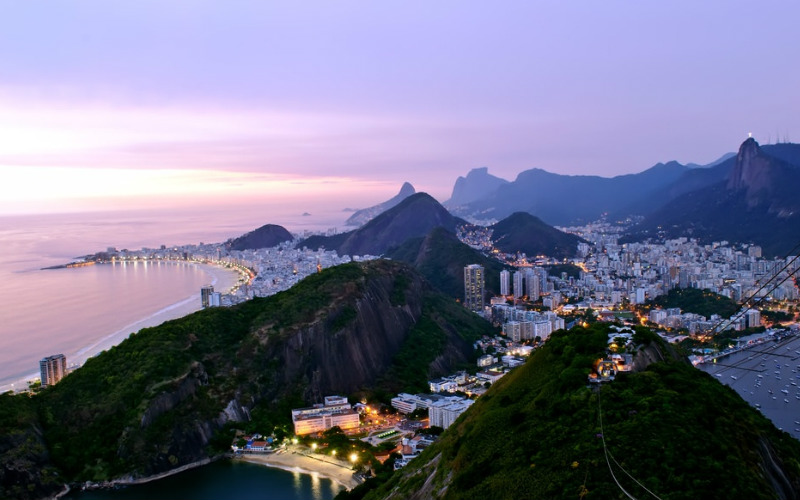 São Paulo, Brazil
A sprawling city situated in the country's south, São Paulo is another of Brazil's unmissable destinations. Found just inland from the South Atlantic Ocean, the city is diverse, vibrant and captivating. While it might not seem like much from first impressions, beyond São Paulo's seemingly unpolished facade, there's plenty to discover, from its gourmet restaurants through to its countless museums, theatres and cinemas. Home to a variety of cultures from across Europe, the Middle East, Asia and beyond, there's certainly no shortage of great food to try, with the city home to some of the largest Japanese and Italian communities outside their respective countries. Visit São Paulo with no expectations and every corner of this incredible city is sure to leave you intrigued.
Top Attractions
Ibirapuera Park
Pinacoteca do Estado
Liberdade District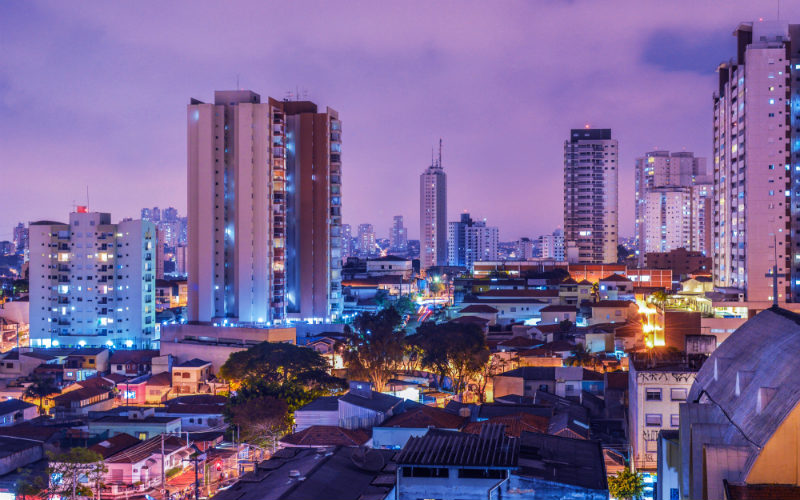 Ready to discover what it is that makes South America a continent so rich in history and culture? Find some incredible South America tours on offer from Webjet Exclusives today!
Feature Image Credit: Artyominc / CC by SA 3.0.