South Africa is a truly beguiling country. Its bounty promises visitors a melting-pot of experiences, intertwined with a rich history, adventure pursuits, spectacular wildlife and world-class cuisine. And if you have ever toyed with the idea of travelling to South Africa, there is good news: 2019 is definitely the year to tick off South Africa travel. From practical propositions such as welcoming locals and excellent value for money for Australian travellers, to more thrilling temptations such as rare wildlife encounters and flourishing urban arts scenes; here we look at six reasons why you need to travel to South Africa this year.
1. It's Great Value for Money
The Australian dollar is currently faring incredibly well against the South African rand, with one dollar buying about R9.80. And when budgeting has such an influence in helping you decide where you want to travel, knowing that your dollar gets you further in South Africa is definitely not a bad thing. The strong conversion rate means travellers can eat, drink and explore for a fraction of what they'd pay in Europe, the United States and even in Australia. For example, a cocktail in Cape Town will cost you roughly R58, which is about $6 AUD. And a room in a four-star hotel will set you back around R1,445, or about $147 AUD – significantly less than what you would pay in cities such as London or New York where rates often start at upwards of $300 AUD per night.
The cost of your activities is cheaper in South Africa, too. Take cage diving with great white sharks for example. This adventurous pursuit would set you back about $350 AUD should you take the plunge off the coast of South Australia. In South Africa however, this experience costs around $200 AUD. You will also save money travelling around South Africa too; Uber trips are generally about 40% cheaper than Australian rates. So, what will you do with those savings now in your hip-pocket? Adding an extra night or two to your time in South Africa certainly sounds like an appealing option…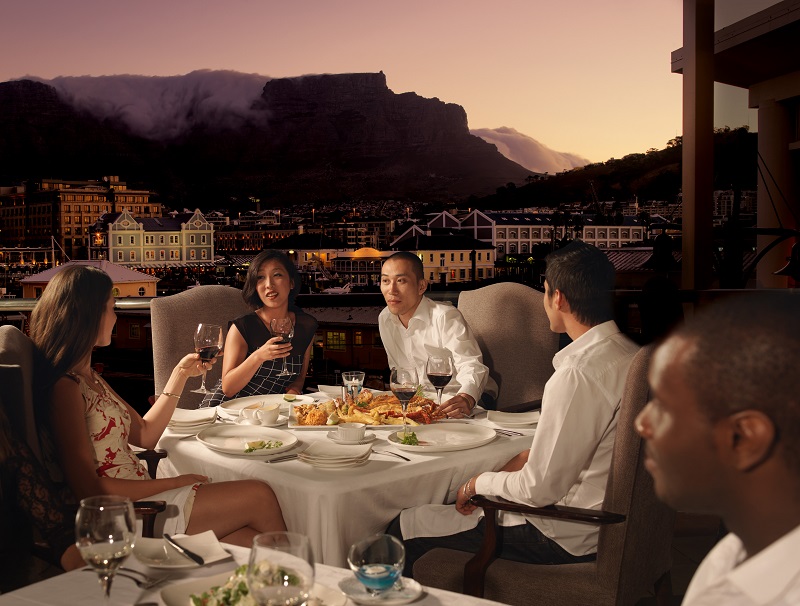 2. There Are More Wildlife Encounters Than Safari
You may already know that South Africa is one of the best destinations in the world for safari. It is, after all, arguably the most popular thing to do in South Africa, with tourists flocking for their chance to spot Africa's Big 5 (lion, elephant, Cape buffalo, leopard and rhino) in national parks and on open-air game drives. But that's not all: hippo, giraffe, wildebeest, zebra, meerkats and hyena all call South Africa home, too. Seeing these powerful animals in the wild is truly a must-have life experience, but if you're looking for something a little more unique to add to your South African safari tour, you've come to the right place.
South Africa is one of the few places in the world where the rare white lion can be found. For your chance to see these beautiful anomalies, visit the Ngala Private Game Reserve in the country's north. If seeing a white lion isn't exhilarating enough for you though, why not give cage diving with a great white shark a go? In this life changing experience, you'll find yourself immersed in the ocean with these massive predators swimming just inches away from you.
If you're looking for something a little less extreme though, be sure to book your flights to South Africa between May and July. Every year at this time, South Africa plays host to the exhilarating sardine run – a natural phenomenon where vast shoals of sardines migrate north from South Africa's southern coast in search of warmer waters. They are pursued in their adventure by a huge concentration of sharks, sea birds, game fish and marine mammals – not to mention avid tourists with cameras at the ready. It's truly one of the very best things to see in South Africa. The 2019 sardine run dates are forecasted from May to June. And finally, South Africa is one of the only places on the planet where you can watch whales from the land, including from footpaths, restaurants and even your hotel bed. If you've always wanted to see one of these majestic marine mammals in the wild, make sure Hermanus in South Africa's south west is on your 2019 itinerary. Who knows? You might also chance upon sightings of the other creatures that make up the Marine Big 5 (whales, seals, sharks, African penguin, and dolphins). The likelihood of these encounters increase should you take up the opportunity for an ocean-based safari experience.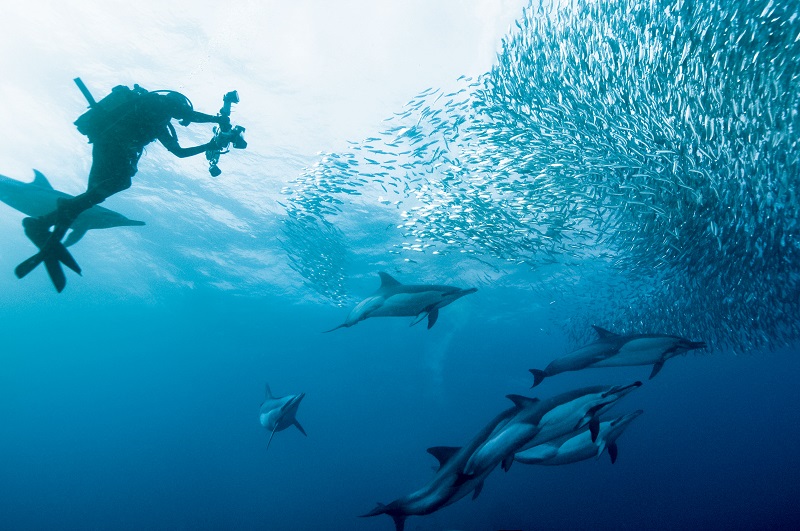 3. It is Home to Some of the World's Best Cities
South Africa may be synonymous with safari, but to ignore the Rainbow Nation's cities would be an opportunity missed. Cape Town in particular is South Africa's cosmopolitan hub , and today stands as a vibrant, friendly, modern and edgy city – hence why in 2018 it was once again voted one of the world's top cities! Add in the fact that the city's recent drought has been broken, and a trip to Cape Town just became that much more tempting.
The city is home to a mixture of African, European and Asian cultures, which is expressed through its architecture and food. There are so many things to do in Cape Town. Visit a wide range of enthralling museums and galleries, from long-standing institutions like Everard Read to newer destinations such as Zeitz MOCAA and SMITH studio. Experience the city's daring and innovative approach to the culinary arts by visiting some of the many restaurants opened in the last couple of years, like Test Kitchen (one of the top diners in Africa), FYN, Upper Bloem and Tjing Tjing. And of course, when it comes to places to rest your head, there's no shortage of excellent hotels and accommodation choices , be it a swanky stay such as the brand-new Signature Lux Hotel by ONOMO, or casual options to suit any budget.
Over in Johannesburg, or Joburg as you may come to affectionately call it, you can jump between vibrant neighbourhoods that each have their own flavour. Maboneng is the creative heart of Johannesburg, with a thriving local arts scene, lively markets and an appealing mix of chic boutiques, studio spaces, coffee shops and cooler-than-cool eateries. In fact, Joburg as a whole is home to some of South Africa's best bites. Try Marble, DW Eleven-13 or Athol Place Restaurant. And don't leave Johannesburg without sampling braai (though this South African-style barbecue is so good chances are you'll want to indulge more than once). Another must-see on your Johannesburg agenda is Soweto, a city township that was the epicentre of the civil rights movement. Nelson Mandela and Archbishop Desmond Tutu both had homes in Soweto, which are now popular visitor draws. Guided tours are one of the best ways to see Soweto.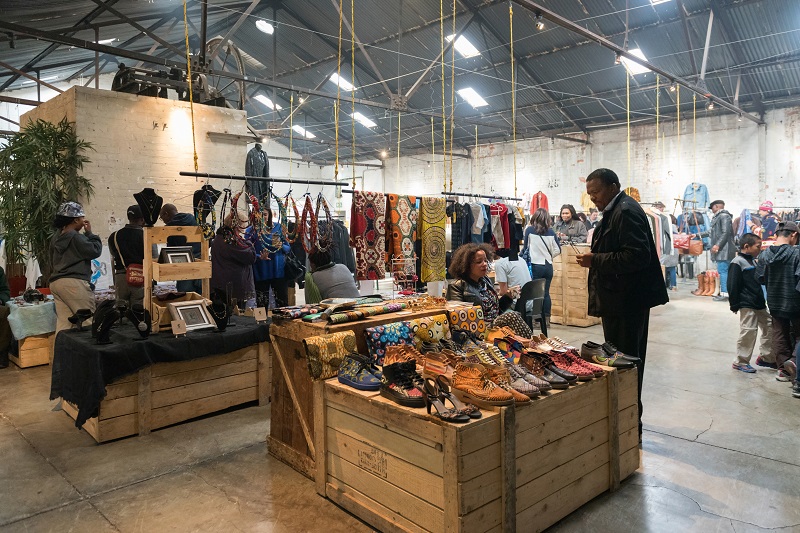 4. The Wine Industry is Booming
More and more, the South African wine industry is becoming a prominent player on the world stage. The country is made up of four main wine regions – Stellenbosch, Paarl, Franschhoek and Wellington – with more than 200 cellar doors situated within a few hours' drive of Cape Town. Travel the Cape Route 62 wine trail to sample vintages of South Africa's signature grape varietal, Pinotage, along with examples of sauvignon blanc, shiraz and chenin blanc. You might also join the Franschhoek Wine Tram on a hop-on, hop-off tour throughout the valley. If you time your visit right, you'll also be treated to some spectacular wildflower displays along the way (flower season is usually between August and September).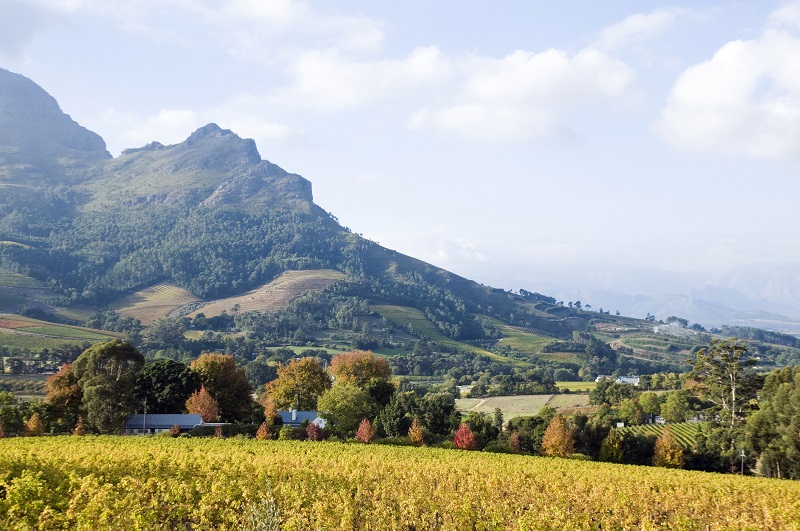 5. The Garden Route is the Next Big Thing
Stretching for 300km along the country's southern coast from Port Elizabeth to Mossel Bay, the Garden Route in South Africa is one stunning road trip. Check out numerous lakes and forests, eat fresh oysters in tiny seaside towns like Wilderness and Knysna, visit an ostrich farm at Oudtshoorn (the ostrich capital of the world), and visit Cape Agulhas, the most southern point on the African continent, to see where the Indian and Atlantic Oceans meet. And of course, there's no shortage of must-visit beaches. Some of the best are found in Plettenberg Bay, while Jeffreys Bay is a renowned surf spot. On your road trip, be sure to also visit some of Cape Town's beaches, such as Boulders Beach on the Cape Peninsula, where you can view (but not touch!) a whole host of curious penguins.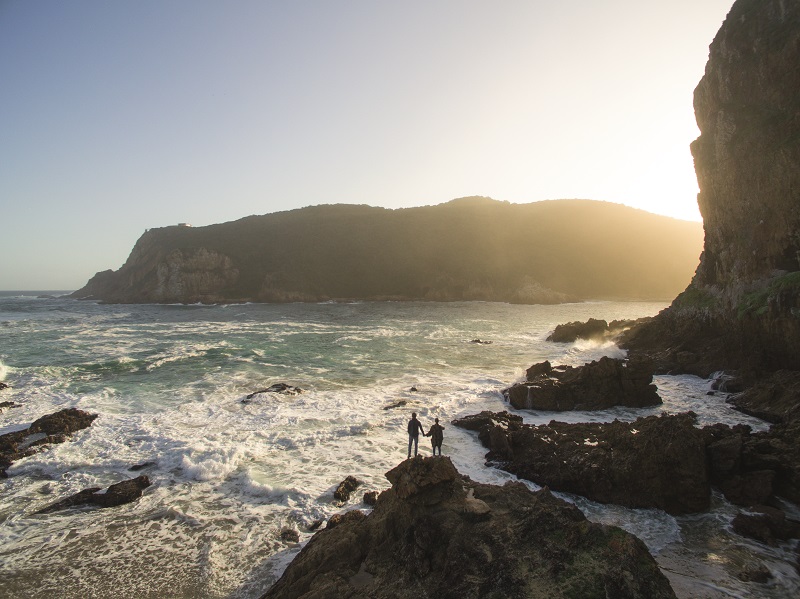 6. Visitors Are Welcomed With Open Arms
No matter which cities or towns are on your South African itinerary, you'll likely come across examples of ubuntu, a philosophy that refers to treating others well or behaving in a way that benefits the community. Ubuntu can be helping a stranger or making visitors feel welcome in a foreign country. This helps make South Africa extremely tourist-friendly; only aided by the fact that most locals are more than happy to rave about their own backyard.
There has never been a better time to visit South Africa than right now, and with direct flights operating from both Sydney and Perth to Johannesburg, a South African holiday needs to be on your to-do list in 2019.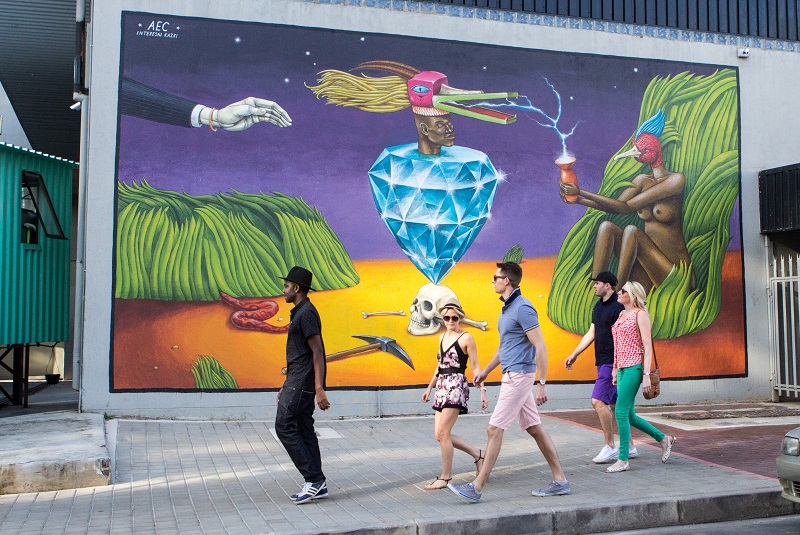 Brought to you in partnership with South Africa Tourism.
Feature image: Supplied.