Keen to explore Canada but don't know where to start? Check out these 5 incredible cities and start planning your dream Canadian holiday today!
1. Vancouver
With walkable neighbourhoods and a thriving cultural scene, Vancouver is one of Canada's top destinations. This stunning city is nestled between both ocean and mountains, and frequently ranks among the world's best cities to live in. Explore the craft breweries and artistic enclaves scattered throughout the city, or venture just outside its borders to discover hiking trails, ski slopes, and many more outdoor adventures. Vancouver is also one of Canada's most diverse cities, and is often cited as the home of the best Asian food in North America. Stroll through the beautiful waterfront forests at Stanley Park, enjoy panoramic views from the Grouse Mountain gondola, and explore the colourful shops, bars, restaurants and markets of Granville Island and Gastown. With cityside beaches, snow-capped mountains and everything in between, Vancouver truly has something for everyone.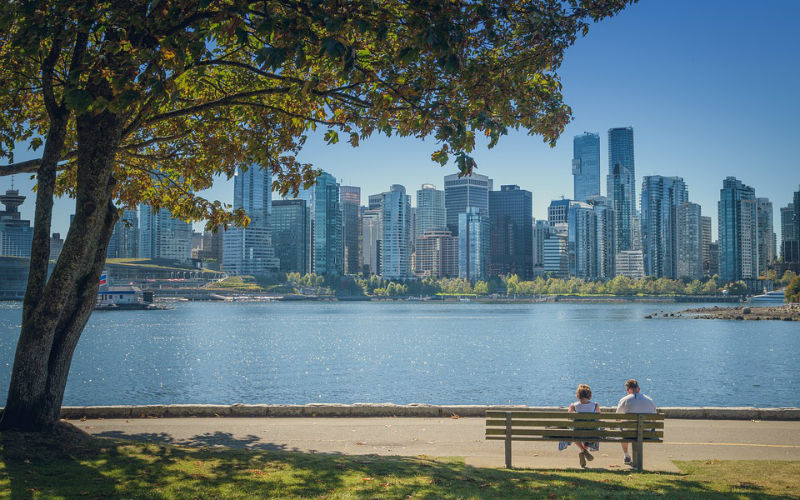 2. Québec City
Characterised by its rich history and European culture, Québec City is unlike anywhere else in Canada. For one, it's the only city north of Mexico that has retained its original city walls—walls which have guarded this settlement since 1665. Step back in time as you explore the cobblestone streets of Old Québec, a charming maze of centuries-old houses and churches, all watched over by the magnificent Château Frontenac. Wind through narrow streets in a horse-drawn carriage, and soak up the old-world charm of its shops, restaurants, and street performers. Québec City is a fantastic destination at any time of year, with unforgettable festivals and concerts held throughout summer, stunning foliage throughout autumn, and more than two weeks of activities to enjoy during the largest winter festival in the world.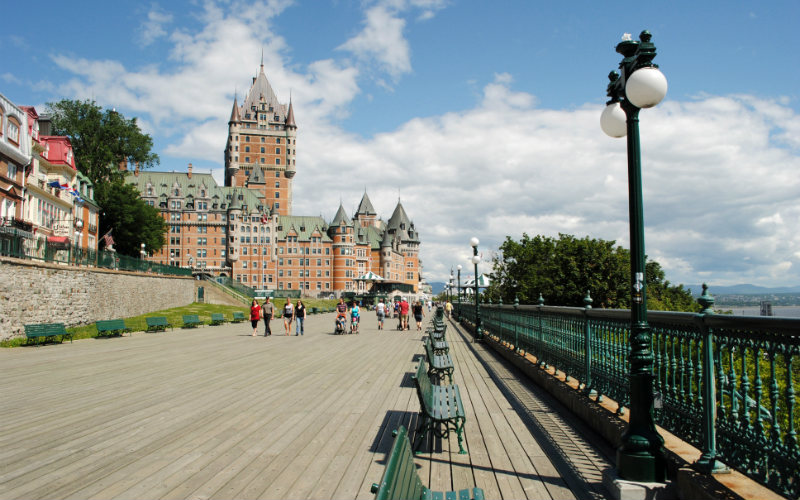 3. Toronto
Home to some 3 million people, with around 6 million living in its metropolitan area, Toronto is by far the largest city in Canada. It's also incredibly diverse. In fact, with over 140 languages spoken and more than half of its residents born outside Canada, Toronto is often hailed as the most multicultural city on the planet. This cultural tapestry has blessed Toronto with a world-class dining scene, incredible art and theatre, and an endless supply of wonderful bars, clubs and festivals. Visit the CN tower (the tallest freestanding tower in the word), where you can ascend 447 metres in a glass elevator to take in stunning panoramas of the city, or to dine in its revolving restaurant. Check out Toronto's many art galleries and museums, and save some time to explore Ripley's Aquarium of Canada—arguably the best aquarium in the world. Hop between beautiful parks, gardens and islands, or shop, eat and play in the vibrant neighbourhoods of Old Toronto.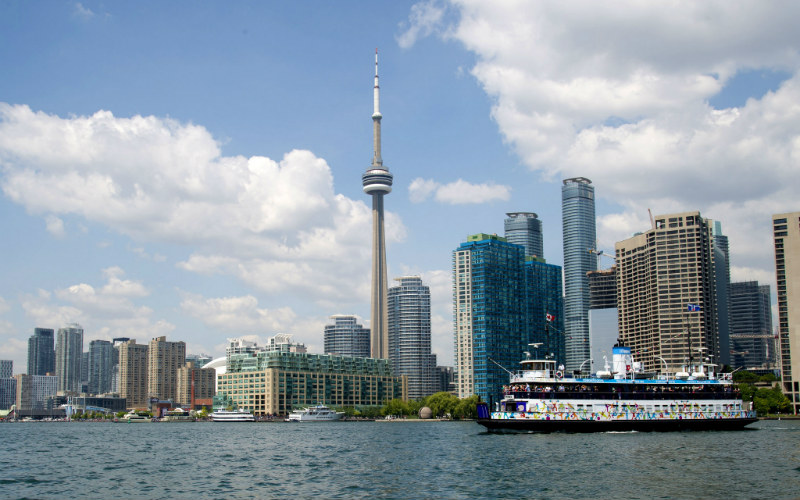 4. Montreal
Montreal always emerges during perilous attempts to name the cultural capital of Canada. And it's not without good reason. Montreal is a city obsessed with good food, the arts, and enjoying life to the fullest, with more museums, eateries and marketplaces than seems necessary. This city is home to around 250 dance and theatre companies, and its cultural calendar boasts numerous festivals celebrating everything from heavy metal to world cinema and gay pride. With over 2 million attendees and 650 concerts (more than half of which are free), Montreal's International Jazz Festival also takes out the title of the largest jazz festival in the world. Depending on your interests, you can take in the jaw-dropping beauty of the Notre-Dame Basilica, or browse rare collectibles and unusual fashion at Barbie Expo: the largest permanent exhibition of Barbie dolls in the world. For a taste of local life, simply cycle along the scenic Lachine Canal, or enjoy coffee and French-quality pastries in the terraced cafés of the Plateau Mont-Royal.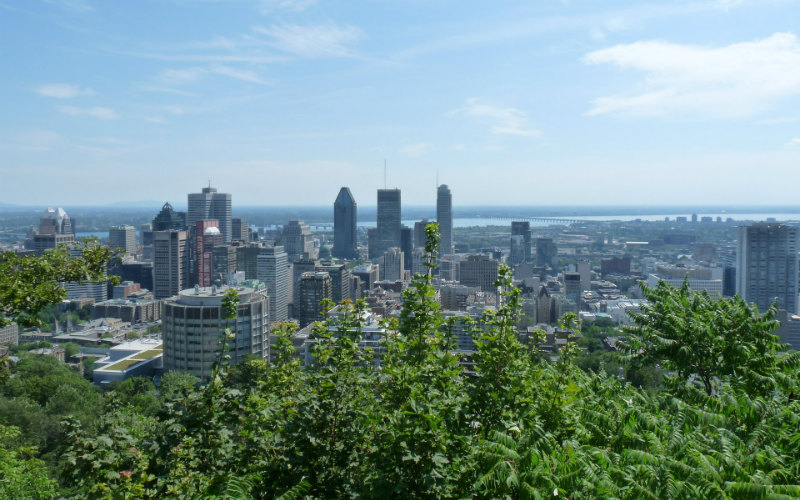 5. Banff
Nestled in the heart of the Canadian Rockies, Banff is a dream destination for adventurers and lovers of the outdoors. This town of 8,000 is less a place to call home and more an oasis of creature comforts for those exploring the dense forests, stunning glaciers and alpine terrain of Banff National Park. Thanks to its unparalleled location, Banff is a town that shines at any time of year. In winter, you can find three excellent ski resorts all just a short drive away, while in summer, the area brims with opportunities for hiking, white-water rafting, horse riding, mountain biking, and more. Take a dip in the nearby hot springs, or discover unforgettable views from 2,281 metres above sea level in the Banff Gondola. Offering both the chance to encounter moose, grizzly bears and elk, as well as boutique shops, lodges, and lively restaurants and pubs, Banff truly has something for everyone.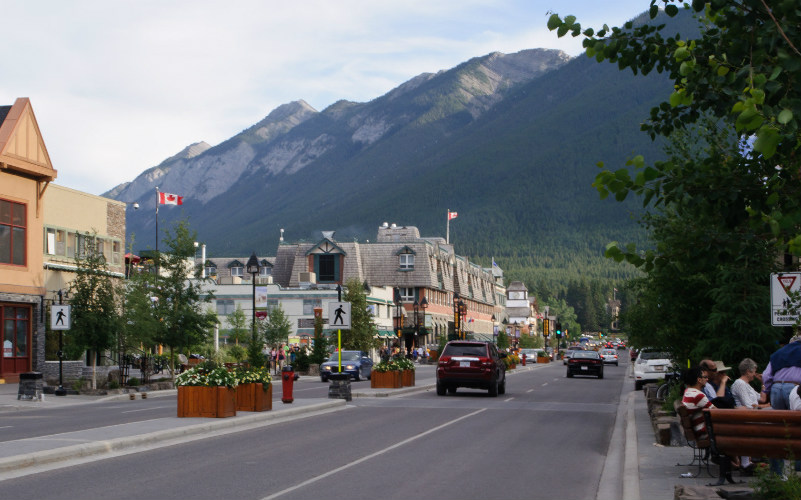 Ready to embark on your Canadian adventure? Plan your trip to these incredible cities and beyond with Webjet Exclusives!
Feature Image Credit: Alex Costin / CC by ND 2.0.