Need help choosing your next holiday destination? Check out these 5 great reasons to visit Canada and Alaska, and you might just find the inspiration you need! From incredible scenery through to unique experiences that you cannot find anywhere else in the world, you're sure to find something about this amazing part of the world to pique your interest.
Breathtaking scenery
Perhaps one of the region's greatest drawcards, the incredible natural beauty of Canada and Alaska is nothing short of unforgettable. Diverse, breathtaking and on such a phenomenal scale, there are so many different landscapes, landmarks and climates to explore. Spend time wandering through the lush old-growth forests of British Columbia, touring the wide open plains of Saskatchewan or skiing down the snow capped peaks of Whistler or Banff. Cruise through astounding fjords and icy waters, marvel at impressive peaks or simply take time out to soak up the sights of the area's expansive lakes and waterways. From beautiful beaches to landscapes that have remained relatively untouched for hundreds of years, it's well worth heading beyond the region's major cities to experience the real, breathtaking Canada and Alaska.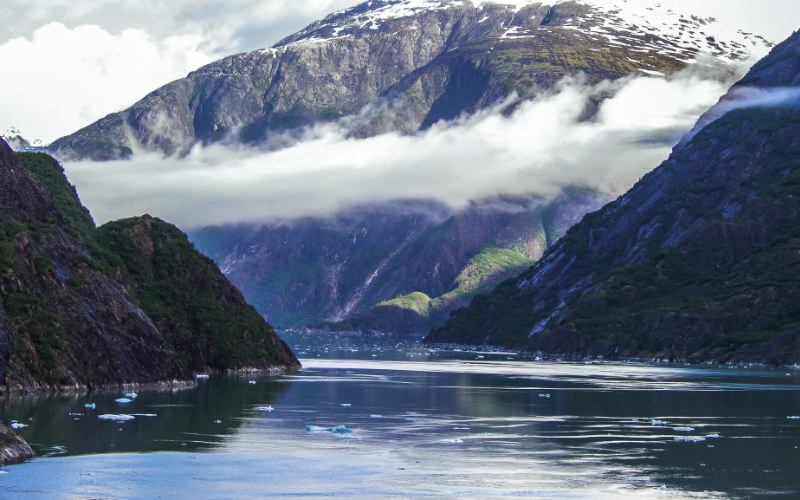 Incredible wildlife
Covering such a large portion of North America, it's not much of a surprise that Canada and Alaska are both home to a wide variety of birds, marine animals and mammals. From the iconic bald eagle through to moose, brown bears, polar bears and orca, the remote waters and untouched landscapes of the two destinations have helped to preserve the diversity of the region. Although it might be harder to spot some species in the wild, it's not unreasonable to expect to see some more common animals as you tour Canada and Alaska, especially if you plan to visit some of the region's spectacular national parks, such as Denali National Park, Banff National Park, Jasper National Park or Yoho National Park. Keep your eyes peeled as you experience the beauty of North America and you might even encounter some of its magnificent wild residents.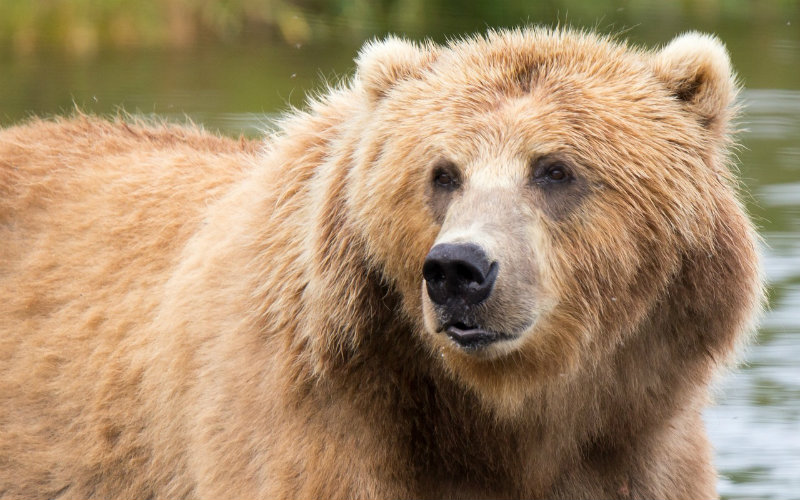 Unique experiences
On every continent of the world, you'll find experiences that simply cannot be recreated anywhere else. Abundant in natural beauty, rich in history and culturally diverse, Canada and Alaska are certainly no exception to this rule. As you cruise through Alaskan waters, you'll pass colossal glaciers and have the opportunity to watch on as massive sheets of ice tumble into the icy waters below. Further inland, you might choose to join a dog sledding team as they race through picturesque scenery or take the opportunity to acquaint yourself with the culture of the region's Indigenous people. In Canada, you might sample poutine (an iconic dish of french fries topped with cheese curds and gravy), ride on the world famous Rocky Mountaineer or simply soak up the sights of local landmarks such as Lake Louise and the Columbia Icefields. Covering such an expansive area, there are countless things to see, do and experience, regardless of your age, interests or budget.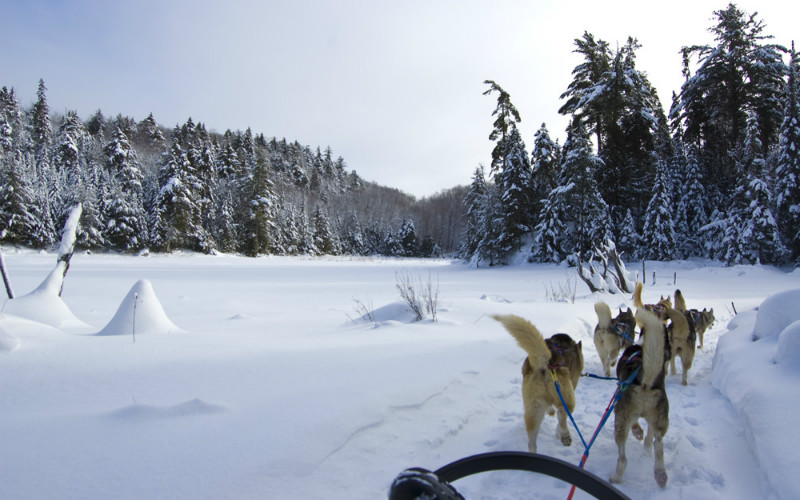 Diverse towns and cities
From isolated outposts through to vibrant hubs, the towns and cities of Canada and Alaska are incredibly diverse. Spread far and wide across this unique slice of North America, each town and city offers visitors different experiences that help to introduce what makes this such a special part of the world. Vancouver, situated on Canada's east coast exudes a distinctly cosmopolitan feel, complete with a number of art galleries, theatres and live music venues, while the European heritage and classic architecture of Montreal, located in the country's west, helps to make the city quite unlike anywhere else in the country. Said to be one of the most remote state capitals in the United States, Juneau is abundant in fine examples of natural beauty and Toronto, located just across the border from New York State, is now one of the world's most culturally diverse cities, with more than 140 different languages spoken by its residents. Whether you only have a few days to get to know Canada and Alaska, or have more free time to immerse yourself in the two incredible destinations, exploring the streets of their towns and cities, and discovering all their local quirks is sure to be an experience that you won't forget in a hurry.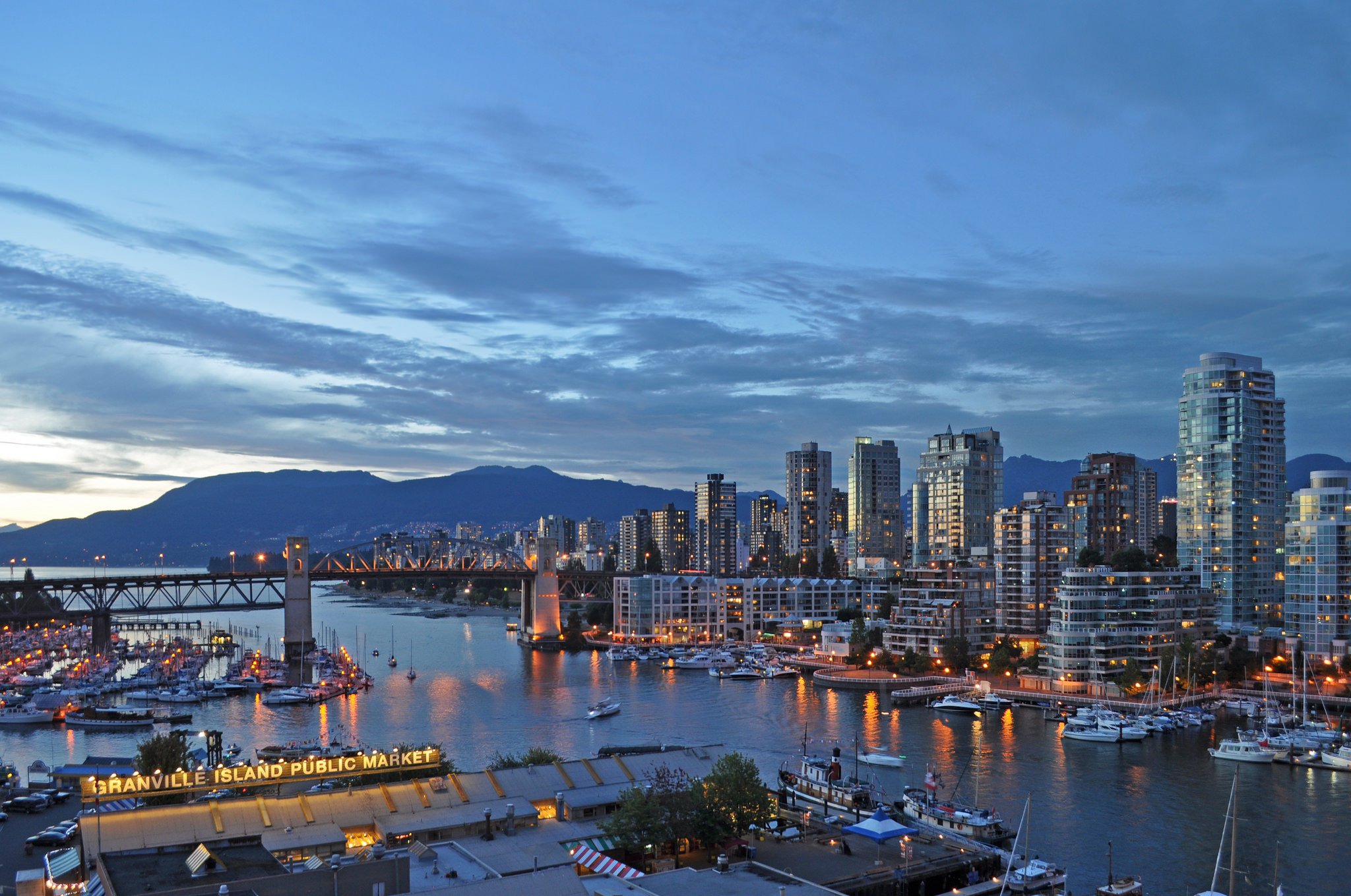 Fascinating history and culture
Canada and Alaska both hold fascinating histories that span thousands of years, from the settlement of their Indigenous populations through to the present day. Thought to have originally migrated from Eastern Europe via the Bering land bridge, Indigenous populations have lived in Canada and Alaska for thousands of years, while European colonisation has been a more modern occurrence. Canada was once a colony of France (explaining the existence of French speaking areas across the country), before becoming an outpost of the British Empire and eventually evolving to become an independent country. Alaska, on the other hand, was settled by Russia from the early 18th century to the mid 19th century, becoming part of the United States following the Alaska Purchase in 1867. Although the two destinations are no longer as heavily influenced by Europe, remnants of their time as colonies remain, with historic buildings, unusual place names and interesting accents found across the region. The history and customs of Canada and Alaska's Indigenous populations have also come to the fore in recent years, with their value and significance continuing to be recognised. If you're planning to visit either Canada or Alaska, be sure to take some time out to learn more about the people who have called this part of the world home for thousands of years.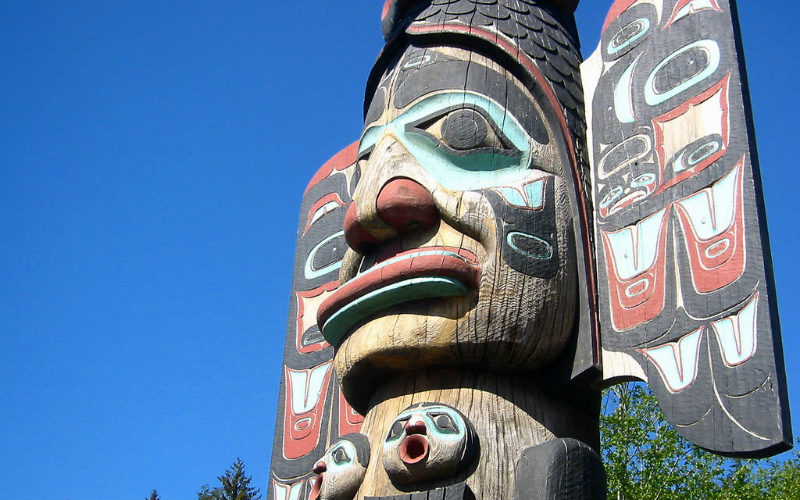 Ready to discover Canada and Alaska for yourself? Find unforgettable Canada and Alaska tours from Webjet Exclusives today!
Feature Image Credit: Denali National Park and Preserve / CC by 2.0.