Situated in the state of Illinois, Chicago is one of the United State's largest cities. Boasting world class attractions, an abundance of natural beauty and so much more, the 'windy city' is a destination that is certainly well worth exploring. Learn more about the city's history, soak up some fantastic sights and discover what makes Chicago such a special city!
Art Institute of Chicago
One of the largest and oldest art museums in the United States of America, the Art Institute of Chicago, founded in 1879, features an expansive collection of close to 300,000 works. Featuring pieces from across the globe, 11 different curatorial departments are represented within its exhibitions, with everything from prints, drawings, textiles and photography through to Asian art, African art and ancient pieces dating back thousands of years on show. Works by a variety of well known artists, designers and architects are displayed throughout the gallery, with pieces by Andy Warhol, Frank Lloyd Wright, Pablo Picasso, Henri Matisse and more on show.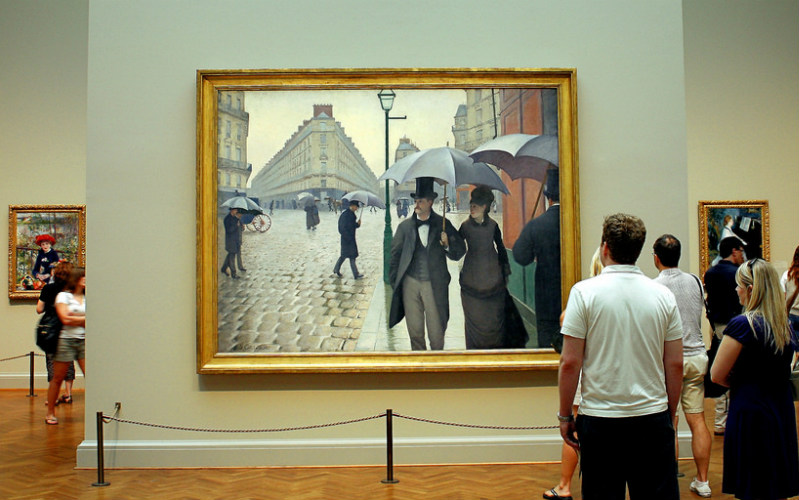 Millennium Park and Cloud Gate
Situated in downtown Chicago, Millennium Park has quickly become one of the city's most popular attractions, drawing locals and visitors alike to its unique architecture, iconic artworks and enticing calendar of free cultural events. Great for a day out with the whole family or for enjoying a different side of Chicago, there's so much to see and do across the park. Make your way to the iconic Cloud Gate (known colloquially as 'The Bean') for a great photo opportunity, enjoy a spot of ice skating during the winter months, or pack a picnic and simply sit and watch as the world rolls by.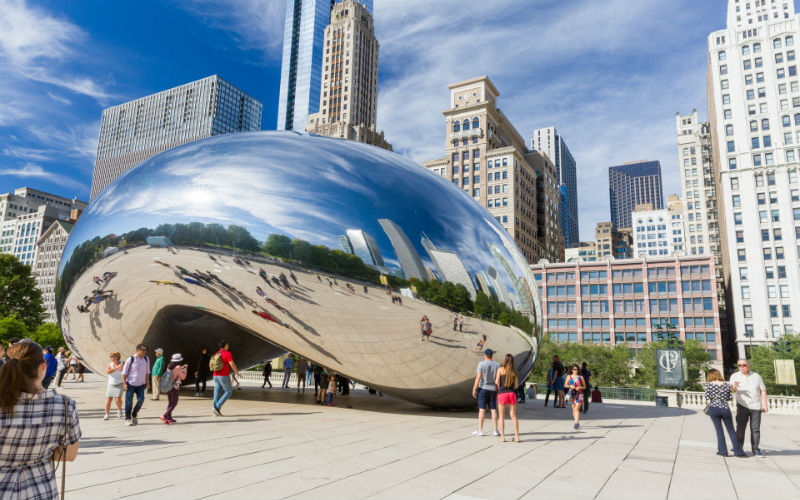 Skydeck Chicago
First opened in 1974, Skydeck Chicago, situated on the 103rd floor of Willis Tower, is one of the city's premier vantage points, offering spectacular views across Chicago and its surrounds. On a clear day, visitors may be able to see as far as Indiana, Wisconsin and Michigan, while the The Ledge (glass boxes that extend out out past the skyscraper's edge) offers unparalleled views of the city below. Anytime of day is a great time to visit the viewing platform, but arriving around an hour before sunset allows you to soak up the beauty of the city as it is bathed in sunlight, at twilight and after dark.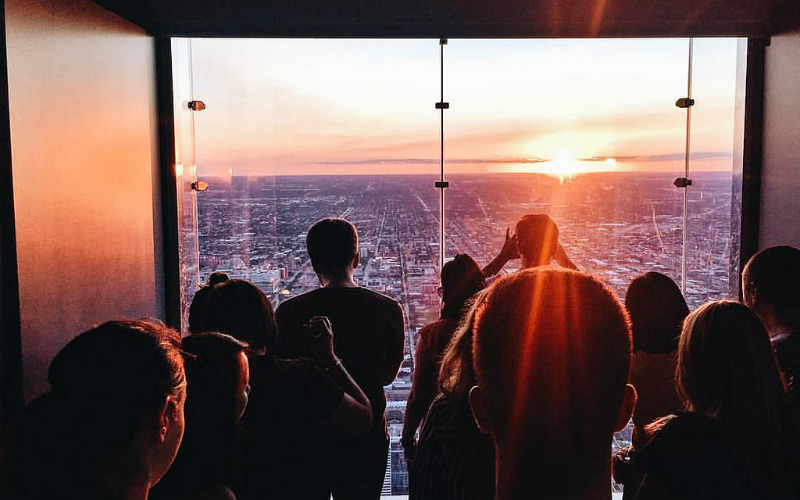 Wrigley Field
The homeground of the Chicago Cubs, Wrigley Field holds a long association with Chicago's sporting scene. First opening in 1914, the field has acted as the Cubs' homebase from 1916 through to the present day, with games regularly held during the Major League Baseball season. If you're planning to visit Chicago during baseball season, attend a game and soak up the excitement of the electric gameday atmosphere, or, if you'd prefer to learn more about the field's heritage, join a behind-the-scenes tour of its grounds, from the seating bowl and press box through to the Cubs' dugout and bleachers.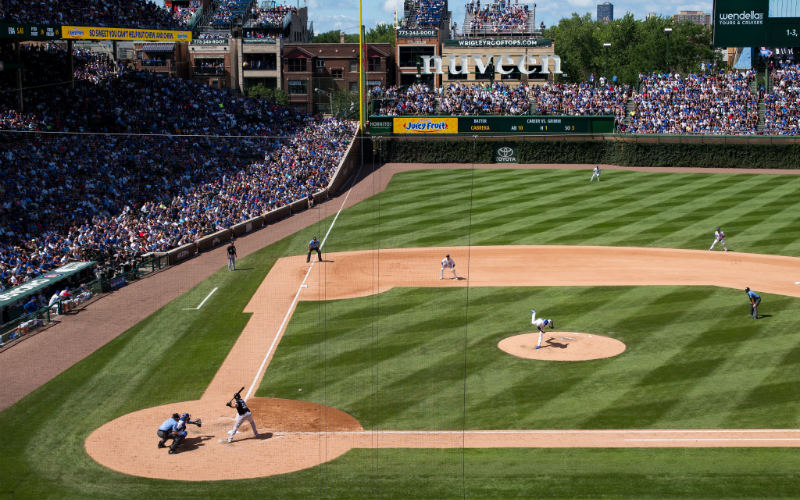 Lincoln Park Zoo
One of the oldest zoos in North America, Lincoln Park Zoo is not only home to a menagerie of animals from across the globe, but it is also completely free to visit. Set against the backdrop of Chicago's spectacular skyline, the zoo's 14 hectare grounds house more than 200 different species of mammals, reptiles, birds, amphibians, fish and insects, including many rare and endangered varieties. A great schedule of keeper talks and activities operates throughout the week, including close-up encounters, fascinating information sessions and more, meaning that there's plenty to see and do right across the zoo.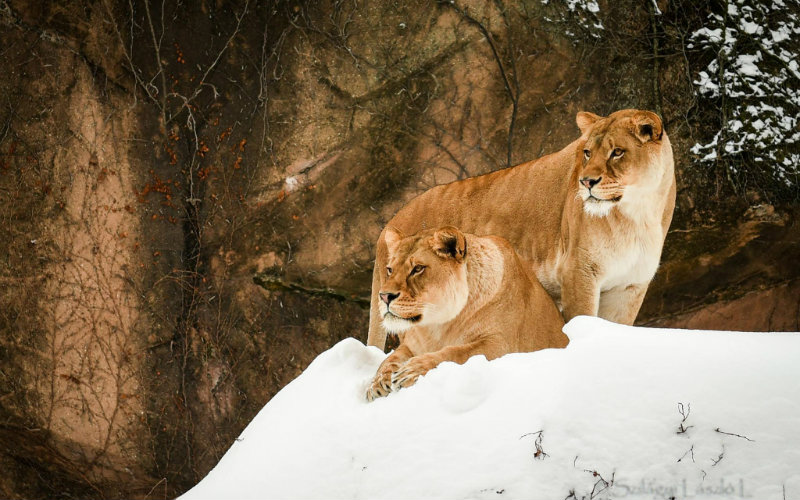 Chicago Riverwalk
Lining the southern bank of the Chicago River, the Chicago Riverwalk is a pedestrian pathway that weaves its way through the city's centre. Completed in late 2017, the riverwalk, which stretches along 200 km from Lake Shore Drive to Lake Street, is now home to an assortment of restaurants, bars, art installations and tour operators. A fantastic opportunity to discover one of the city's newest precincts, there's so much to see and do along the banks of the Chicago River, from casual drinks with a view through to informative guided river tours and an interesting schedule of regular events.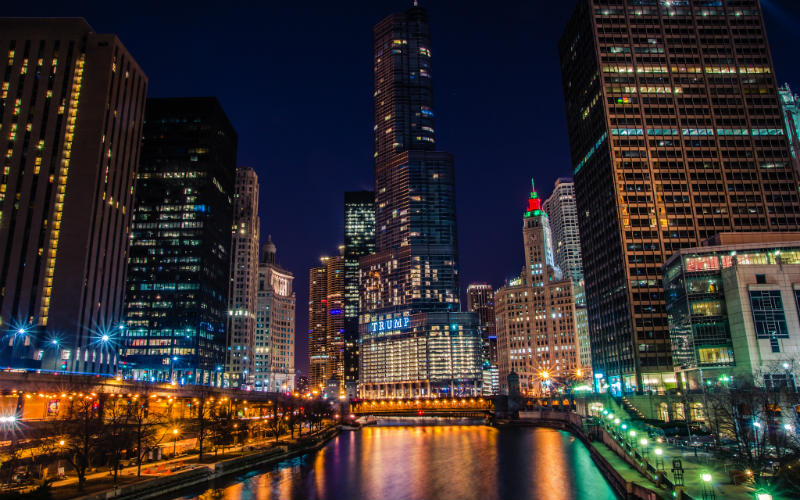 The Field Museum
Located on South Lake Shore Drive, The Field Museum is one of the world's largest natural history museums. Established in 1893, the museum has grown over time and has earnt itself a reputation as one of the leaders in its field, housing an incredible collection of specimens from around the world and across history. From naturally formed gemstones and ancient Egyptian mummies through to dinosaurs, detailed dioramas and more, the museum's permanent and visiting exhibitions are intriguing, captivating and the perfect option if you happen to have an afternoon free.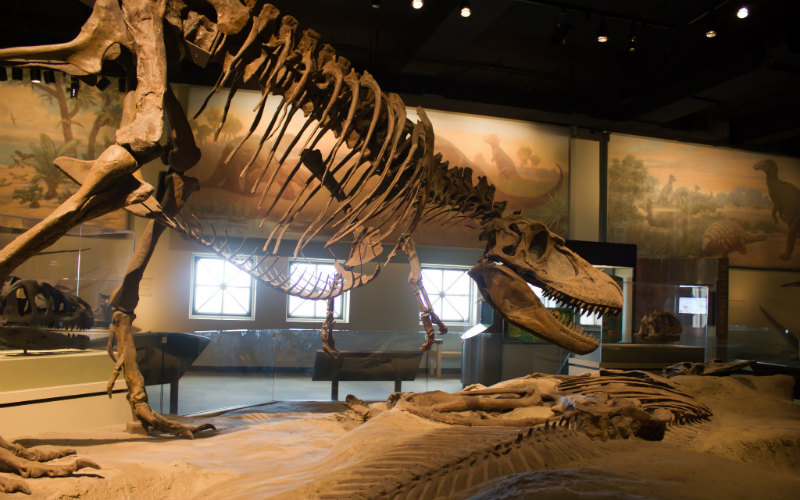 Oak Street Beach
Found on the shore of Lake Michigan, Oak Street Beach is a popular waterside destination for locals during the summer months. Offering spectacular lake and city views, visitors are able to rent chairs, bicycles and volleyball equipment, making it easy to experience the area in whichever way you prefer. Get active with a game of volleyball or a bike ride, spend time relaxing and soaking up the sun, or make a beeline to Oak Street Beach Cafe for a bite to eat and refreshing drink with a view. Quite different from Australia's coastal beaches, the Oak Street Beach is still a great place to head if you're wanting to cool down or make the most of the city's warmer weather.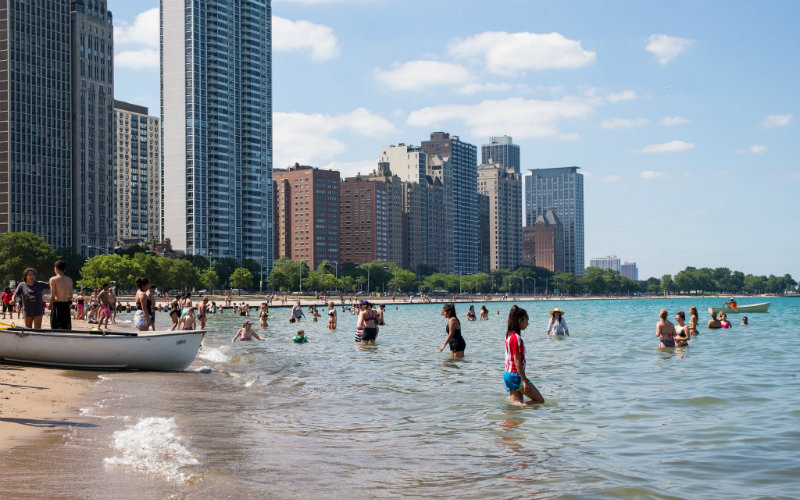 The 606
Perfect for anyone looking to get active during a visit to city, The 606 is an elevated park and trailway that runs along the former Bloomingdale Trail. Comprised of bike and jogging paths that connect several neighbourhoods, as well as plenty of open green spaces, The 606 is a great way to see and explore more of Chicago. The 606 Arts Program adds a few extra attractions along its length, with a variety of permanent and temporary installations scattered throughout and a number of community events held throughout the year.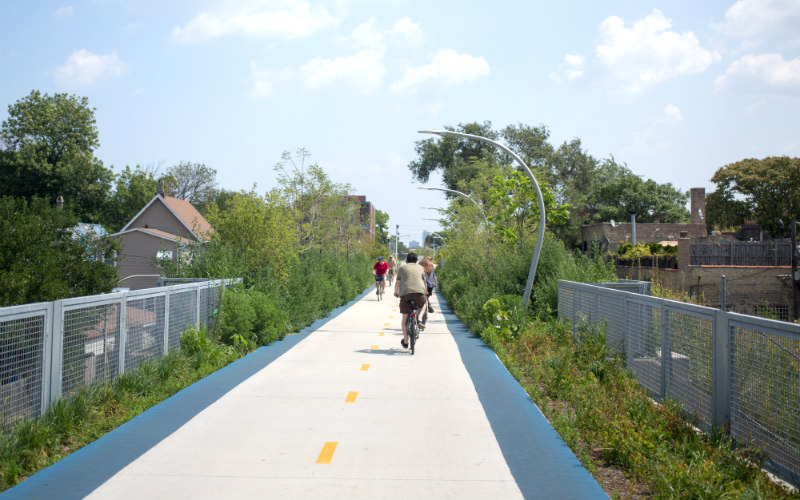 The Chicago Theatre
One of Chicago's best known landmarks, the iconic marquee of the The Chicago Theatre continues to illuminate night after night. Built in 1921 as part of a chain of opulent film theatres, the theatre's interior is breathtakingly beautiful and adorned with lavish French Baroque style decor. Today, The Chicago Theatre is much more than a film theatre, hosting a variety of live music performances, dramatic productions, arts festivals and more. Backstage venue tours are also available, allowing visitors to see and learn more about of this incredible venue.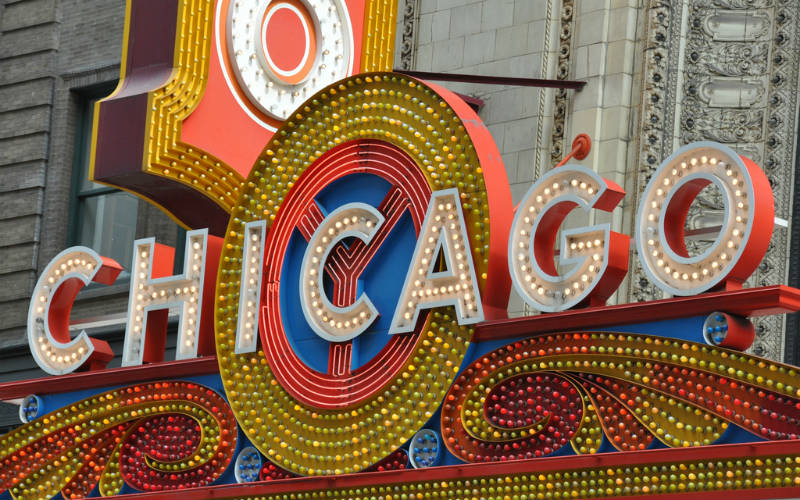 Ready to discover Chicago? From November 30th, 2018, Air New Zealand will offer flights from Australia to Chicago via Auckland, three times a week. Search and book these convenient flights to Chicago with Webjet today!