A hop across the ditch will reward intrepid wine lovers with an array of vine-strewn regions, each offering diverse experiences (you're mistaken if you think New Zealand wine is all one kind of sauvignon blanc). Fantastic food, scenery and activities are all part of the package. Prepare to uncover some of the best New Zealand wine via the breathtaking destinations ahead.
SOUTH ISLAND
A large part of New Zealand's wine production is on the South Island, where the cooler climate is conducive to aromatic pinot noir, riesling, sauvignon blanc and chardonnay. It doesn't hurt that the south's sloping vineyards are set against sweeping mountain ranges that make it pretty as a picture either – the perfect backdrop to your wine-filled escape.
Marlborough
This powerhouse of New Zealand wine is world famous, in particular for its popular (yet polarising) style of sauvignon blanc. The region has been working hard to prove it's no one-trick pony though, and it also makes pretty pinot noirs, complex chardonnays and, thanks to a warming climate, even elegant syrahs (a savoury, spicy style of shiraz grown in cooler parts). Almost three-quarters of New Zealand's wine production comes from Marlborough, and its ideal conditions have spawned many exciting wines. It's incredibly beautiful too, from the magical, mountain-surrounded waters of the Marlborough Sounds, to the tidy vines stretching in every direction under those long white clouds. Expect some super-fresh seafood to enjoy alongside the region's crisp whites.
Getting there: Fly into Christchurch and drive around four-and-a-half hours.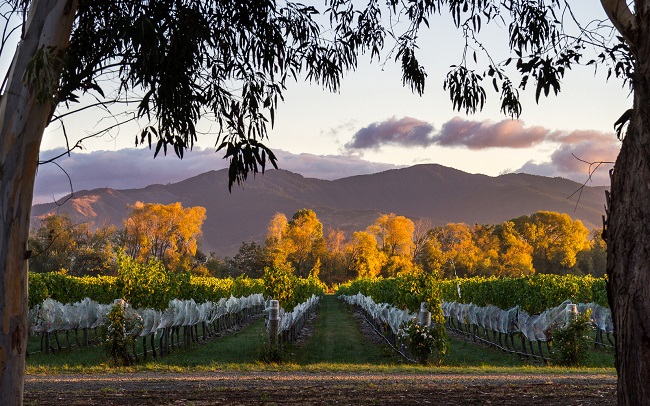 Nelson
Marlborough's neighbour and little brother, Nelson shouldn't be overlooked on a wine tour of NZ. The clement weather of this region has seen all manner of produce flourish here, which naturally includes wine. Nelson does particularly well with fruit-pure pinot noir, chardonnay and sauvignon blanc, but there are several other varieties scattered around. It's also a cool little place with a laidback vibe and vibrant arts scene to explore in between tastings.
Getting there: Fly into Christchurch and drive around five hours. It's worth coupling a trip to Marlborough with a visit to Nelson if you have the time.
Central Otago
For fans of the ethereal, light red wine that is pinot noir, a pilgrimage to Central Otago, New Zealand's Mecca for the variety, is a must. The mineral-rich soils and mixed climate of the region are perfect for pinot, and the styles produced are typically fragrant, red-fruited, silky and with a compelling savoury edge. The district is world renowned for its pinot noir, but it also makes surprising sauvignon blancs, classy chardonnays, and appealing rieslings – all against a landscape of mountains, ravines, rivers and lakes.
Getting there: Fly into Queenstown and drive around an hour.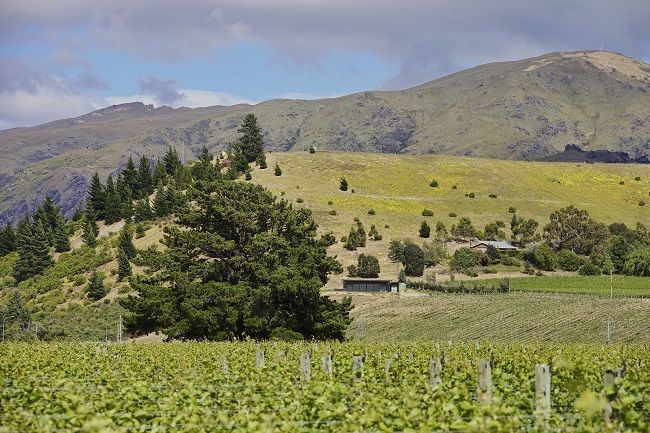 NORTH ISLAND
If rich red wines are your thing, New Zealand's North Island should be on your radar, as it's where a majority of the country's merlot, syrah (shiraz), and cabernet sauvignon vines lie. It also has warmer weather and New Zealand's largest city, Auckland.
Hawke's Bay
Here, luscious reds reign supreme, with blends of Bourdeaux varieties (such as cabernet sauvignon, malbec and merlot) the traditional heroes, but with syrah the rising star. Hawke's Bay is the second-largest wine region in New Zealand after Marlborough, and it's home to some of the country's oldest vines. Despite the focus on heady reds, the pleasant weather and diverse environment see a range of styles thrive here, and chardonnay, pinot gris and a burgeoning number of what's known as 'natural' wines are also on pour at cellar doors. Hawke's Bay is also popular for its food scene, with fine dining, farmers' markets and festivals all on offer.
Getting there: Fly to Wellington and drive around four hours.
Gisborne
One of the North Island's prettiest places, Gisborne has seen a bit of a revival of its wine in recent years. Around the bend from Hawke's Bay, people come to Gisborne for its craggy coastline, white-sand beaches and warm weather, but when it comes to wine, it's better known as a bulk region supplying big names. Today, that's changing, with small wineries moving in and experimenting with emerging varieties such as gewurztraminer and viognier, and alternative production methods such as biodynamics. Combine this new wave of producers with idyllic scenery and a dynamic food scene, and Gisborne is well worth a look.
Getting there: Fly to Auckland and drive around six hours or transit by air. If you're heading to Hawke's Bay, you can travel from there to Gisborne in under three hours on a scenic drive along the coast.
Wairarapa
Some of New Zealand's most coveted, cult producers are in the wild northern region of Wairarapa, where the mix of conditions works to create complex, character-filled wines. This is one for the wine geeks. Likened to Burgundy in France, it's best known for its delicate pinot noir off old vines, but it also turns out a range of other aromatic styles. It produces a tiny percentage of New Zealand's wines, but its wineries are among the most celebrated.
Getting there: Fly into Wellington and drive around an hour.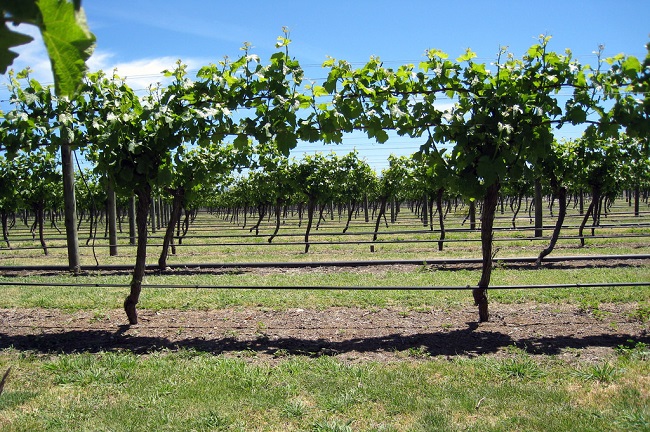 Ready to plan your own New Zealand travel and visit some of the best wineries in New Zealand? Book flights to NZ, to the North or South Islands, and begin your discovery of New Zealand wine regions today,

Feature image: Marlborough. Credit: Phil Norton | CC BY-NC-ND 2.0