Thailand is an incredible destination for families, full of unforgettable experiences and a welcoming culture where children are definitely doted on. It's also safe, full of sunshine and in terms of travel time and logistics, it's a manageable distance for travelling with children. In particular, family-friendly Koh Samui offers great value for money and a wide range of activities for kids of all ages to enjoy.
Less than an hours' flight from Bangkok, the island is just off the south-east coast of Thailand's Surat Thani, and is a great alternative to Phuket or Bangkok as here, the laid-back atmosphere and family-friendly activities makes it ideally suited for kids.
Is Koh Samui Family Friendly?
The answer to this is a resounding 'Yes!' This Thai island is incredibly family-friendly and children are welcome almost everywhere. Add to that the family-centric Thai culture and the fact that most hotels and resorts will have some form of children's activities and dedicated play areas as well as specialty children's menus at restaurants and you'll find that Koh Samui makes an ideal family holiday spot.
Which is Better: Phuket or Koh Samui for Families?
With both destinations offering much for families, in general, Koh Samui is less expensive than Phuket, especially in the high season. Koh Samui is also a bit quieter in terms of tourists and crowds. And because it's less touristy, the beaches in particular are a family favourite as these sandy stretches offer plenty of quiet and safe swimming beaches with large shady spaces for children.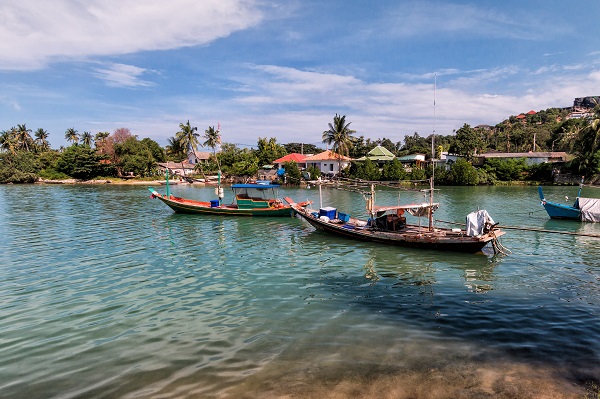 Where To Stay in Koh Samui With Kids
The first concern for most families planning any holiday is where to stay. In Koh Samui, you'll find plenty of hotels and resorts with kid-approved options such as kids' clubs jam-packed with scheduled activities to keep the wee ones entertained. Many resorts also have separate children's pool areas set away from the main resort pools to offer more privacy and shallow, shaded swimming areas for safer play.
Families often opt to stay in villa-style accommodation, especially if travelling with younger children. Villas provide plenty of room, often a private pool (easily filled with pool toys), and plenty of space to spread out while parents kick back and relax.
Typically with villas, there's always a bit of extra childcare help on hand so that parents who are keen for a night out can do so knowing their children are well looked after. Villas also usually feature secured walls that help, not just with privacy, but deliver safe spaces for kids to play and explore without worry of disrupting other guests. Some villas are even spacious enough to house more than one family, so groups can create their own private little estate at a more affordable rate.
Hotspots such as the Four Seasons Resort Koh Samui, as well Banyan Tree Samui, offer families both resort-style and villa accommodations. Both stays are among the most popular family-friendly go-tos on the island, and have plenty of options for young children as well as teens.
The Four Seasons Resort is located on Bang Po, one of Koh Samui's quieter areas, giving families a bit of distance from the busier areas. Here you'll have not just a private villa pool but there is also a main resort pool and free use of water sports equipment such as kayaks, boogie boards and snorkelling gear.
Kids are well-loved here with a free (yep, free) kids' club for young ones aged between 2 and 12 years old. The club is teeming with activities galore, most of which run all day long. Older kids can enjoy beach soccer, kids Muay Thai lessons, specialty spa treatments and more. Younger guests also get a mini sized bathrobe, bath/pool toys and a welcome gift upon arrival at the resort.
Banyan Tree Samui is much the same but located in the southeast in Lamai, on its own private bay. Every villa here has a private pool, and the kids' club also caters to children between 4 and 12 years of age, with activities such as arts, crafts, sports and cultural activities including Thai dance lessons.
In addition to your own villa pool, you'll find a dedicated children's pool that's well shaded, in a more secluded area, and complete with a fish fountain and big sunbeds for parents. There's an onsite games room and plenty of water sport options for older children.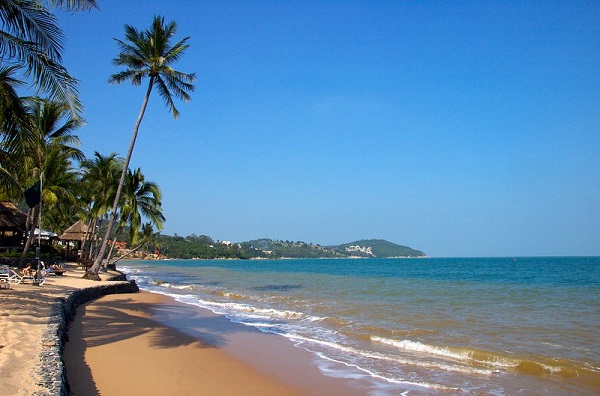 The Things to Do in Koh Samui with Kids
Much like any holiday destination you'll have your big touristy things to do and Koh Samui is no exception. From visiting the popular Fisherman's Village to marvelling at the Big Buddha, you'll find plenty of attractions to tick off the sightseeing list.
For adventurous families, there's also no shortage of fun here as Koh Samui has plenty of activities for families. So when it's time to venture out of the resort, you'll have a variety of soft, sandy beaches with loads of shady areas ideal for sandcastle building and snorkelling.
Ang Thong National Park is about an hour from Samui and is an ideal spot for soaking up some majestic scenery or snorkelling and kayaking in crystal-clear water. Organised day tours are available with pick-ups from many hotels or central areas of the island. Meals are often included as are transfers in between the islands for further explorations.
Families also can't go passed the popular Coco Splash Adventure & Water Park in Lamai, just a short distance off Samui's Ring Road. The theme park is packed with waterslides, bungee trampolines, bumper boats and all kinds of activities to keep kids (and adults) entertained all day long.
If you're travelling with older children, there's also indoor rock climbing, and escape rooms as well as Escape the Island. Like an escape room adventure, this one is much the same in that you have a fixed amount of time to solve puzzles using clues, but instead of escaping a room, your group's task is to escape the island. Once you arrive at Koh Tan Island, your group must trek through mangroves or kayak over a lagoon, solving puzzles along the way. It's safe, fully guided (although your guide proves no help with clues) and great fun for older children and adults alike.
Around Koh Samui you'll also find plenty of activities such as zip lining, go karting, miniature golf and more.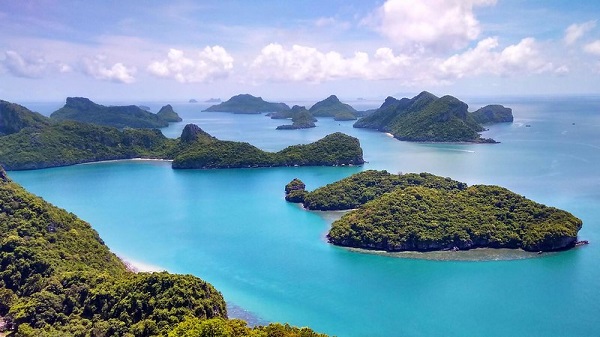 What To See in Koh Samui with Kids
If it's more laid-back activities you're seeking, cultural visits to nearby Thai temples or a visit to the Samui Butterfly Garden can be a great option for day out. Located at Laem Natien, the enclosed Samui Butterfly Garden is home to hundreds of butterflies and an impressive insect display, as well as beehives. The garden is typically off the tourist path so crowds aren't a worry and it makes for a peaceful day out.
Cultural activities can include visiting the local Thai temples, and many resorts also offer Thai cooking classes for kids and even Muay Thai kick boxing classes for older children.
Thailand also offers the opportunity to interact with elephants, but please do your research and choose an ethical sanctuary that does not offer elephant riding. The Samui Elephant Sanctuary is a retirement village for elephants rescued from the entertainment and logging industries. Here, your admission fees assist the organisation in looking after these incredible creatures, and families are certain to enjoy wonderful day out feeding and interacting with the majestic pachyderms.
Some believe the word 'Samui' comes from the Malaysian word 'saboey', which translates to mean 'safe haven'. Whether or not that's true, one thing is for certain, it's a word that perfectly suits Koh Samui as a family destination.
Ready to lock in Koh Samui as your next family holiday destination? Book cheap flights to Koh Samui with Webjet, find the perfect Koh Samui accommodation, or organise both your flights and hotel in the one booking with a Webjet holiday package.
Hero image: Koh Samui. Credit: Taylor Simpson on Unsplash