An island paradise set in the heart of the South Pacific, New Caledonia is one of the region's best kept secrets. Drawing together the best of French and Melanesian cultures and boasting more than its fair share of breathtaking natural beauty, the French territory offers unforgettable experiences and the perfect backdrop for a truly memorable holiday.
If you're yet to explore this island gem, pack your swimmers, prepare to indulge in fine French fare and get ready to discover New Caledonia for yourself!
Why choose New Caledonia?
While destinations such as Bali and Phuket remain firm favourites with many Australians heading overseas, New Caledonia is a destination that should certainly be considered next time you're planning a holiday.
Home to a stunning array of native plants and animals that can't be found anywhere else on earth, the world's largest lagoon and kilometre after kilometre of breathtaking coastline, the beauty of New Caledonia and its islands is astounding. So too is the unique blend of French and Melanesian cultures that pepper traditional European experiences, such as fine dining, with South Pacific flair.
Although the archipelago's natural beauty and unique cultural flair are among its biggest draw cards, the short flight time from Australia's east coast cities to New Caledonia's capital, Noumea, help to make a visit to the islands even more enticing. Travelling direct from Brisbane with Aircalin or one of the other great carriers that service New Caledonia, the flight to Noumea clocks in at just over 2 hours, from Sydney, the journey is just under 3 hours and from Melbourne, it takes around 3 ½ hours.
Close enough for enjoying a long weekend in style, yet far enough from home to let you slip into full holiday-mode, New Caledonia is a little slice of paradise that is just a hop, skip and jump away from the Australian mainland.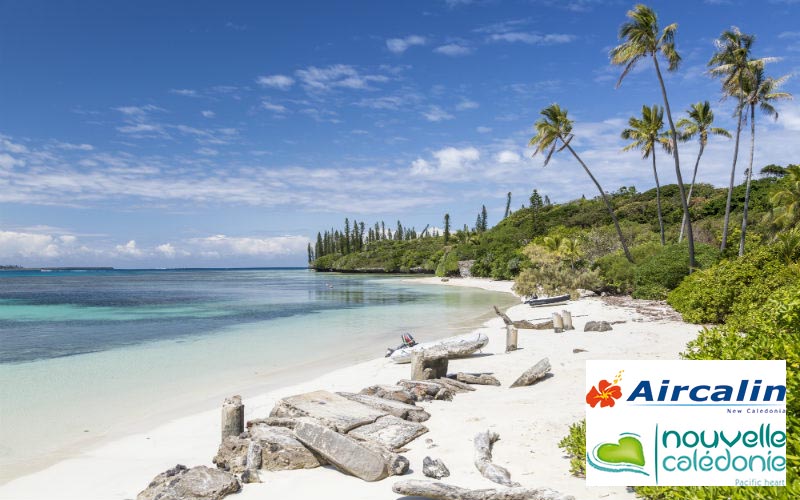 What's there to do in New Caledonia?
Across the islands of New Caledonia, including Grande Terre (the main island), the Isle of Pines and the Loyalty Islands, you'll find plenty of fantastic ways to pass the time. Whether you prefer to keep your feet firmly planted on solid ground, love the feeling of saltwater lapping up against your skin or prefer the finer things in life, New Caledonia offers great experiences to suit almost every taste.
Land sports
From low impact activities through to high intensity adventures, you'll find a wide range of land sports to take part in across New Caledonia. Explore on horseback, feel the rush of mountain biking, set out on a short stroll or trek through unspoiled nature on a multi-day hike. From discovering lush parks and nature reserves through to feeling the stream of ethereal waterfalls on your bare skin, the land sports offered across New Caledonia are fantastic for getting to know the islands, immersing yourself in their natural beauty and uncovering what makes them so unique. Hike to the summit of Mount Koghi and soak up panoramic views across untouched forests, head off the beaten track with a guided horse riding tour or simply take time out to surround yourself with New Caledonia's stunning natural beauty.
Water sports
Bordered by sparkling blue waters and more than 2,000 km of coastline, it certainly comes as no surprise that New Caledonia is haven of water sports. From board sports such as kitesurfing, surfing, windsurfing, stand-up paddleboarding and wakeboarding through to scuba diving, snorkelling, waterskiing and jetskiing, the warm waters that surround the islands offer the perfect excuse to experience the beauty of the region firsthand.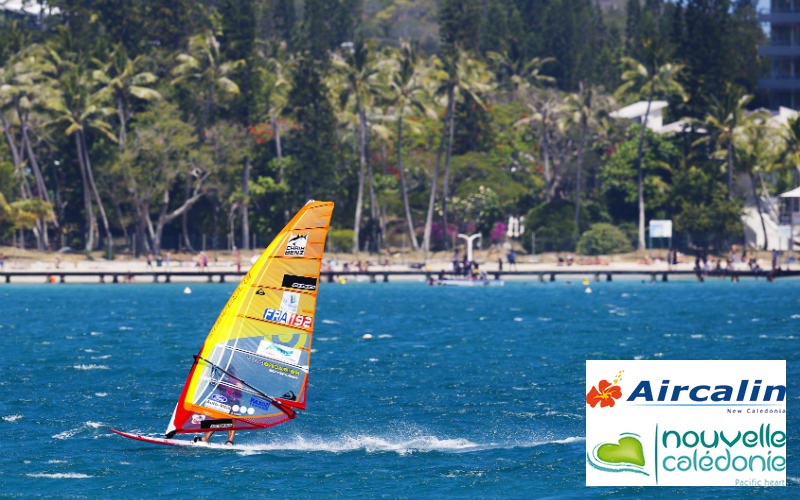 Dining
Offering a mix of modern fare and traditional dishes from across the South Pacific, Europe, Asia and beyond, New Caledonia's cosmopolitan dining scene is rich with diverse flavours, fresh produce and memorable eating experiences. Indulge in classic French cuisine, sample Kanak specialities and fresh local seafood, or join a cooking class and learn about New Caledonian cookery from those in the know. Head to Au P'tit Cafe to sample a menu filled with fresh local produce, enjoy delicious French and European fare at La table des Gourmets, Chez Toto Restaurant or Marmite et Tire Bouchon, or head out on foot and discover the great cafes scattered across Noumea and beyond.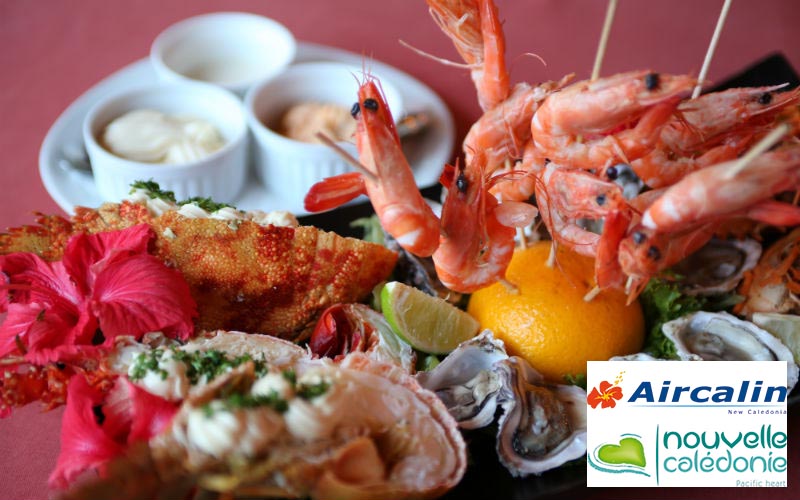 Culture
Since the early 1850s, there has been a distinctly French influence across New Caledonian culture. From the types of food enjoyed across the archipelago through to the primary language spoken, New Caledonia now represents a taste of Europe in the heart of the South Pacific. During a visit to the islands, you'll find the opportunity to indulge in French specialties such as caviar, foie gras and fine wines, as well as chocolates, pastries and rich French-style mains. Forget travelling all the way to Europe when you can enjoy the best of French culture surrounded by stunning South Pacific scenery!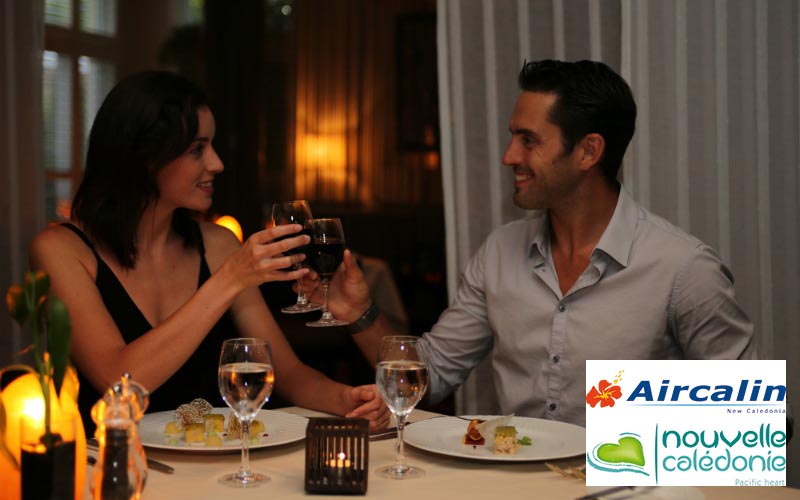 Events
Each year, New Caledonia plays host to a colourful calendar of events, offering a schedule of celebrations, sporting events and cultural activities to match almost every interest. Enjoy a taste of France and sample dozens of different cheeses at June's French Cheese Festival (held at Le Méridien Noumea and Sheraton Deva), or indulge in fine local and French flavours at September's Gastronomy Festival. Music from a wide variety of genres takes centre stage across the capital during June's Music Festival of Noumea, with live performances adding to Noumea's already vibrant culture. Embracing the beauty of the region, the archipelago also welcomes a number of sporting events to its shores annually, with competitors taking part in May's BNC International Noumea Triathlon, Transcaledonienne (a 2 day endurance event in July where teams of 3 trek across the main island), the Professional Golfers Association (PGA) of Australia's South Pacific Open Championship in September and November's Airwaves Noumea Dream Cup (a windsurfing competition held in the archipelago's sparkling waters).
When is the best time to visit?
With a yearly average temperature of 24 degrees in the shade, New Caledonia is well worth a visit at any time of the year. However, depending on how you're planning to spend your holiday, you'll find some times of the year are better suited to the particular activities you plan to take part in. During the cooler months of the year (June, July and August), temperatures hover between 20 and 22 degrees, which is perfect for hiking and getting active on land. On the other hand, the warmer months (December, January and February) see average temperatures of around 27 to 28 degrees, which is ideal for lazing beneath the warm Pacific sun or taking part in one of the many watersports on offer.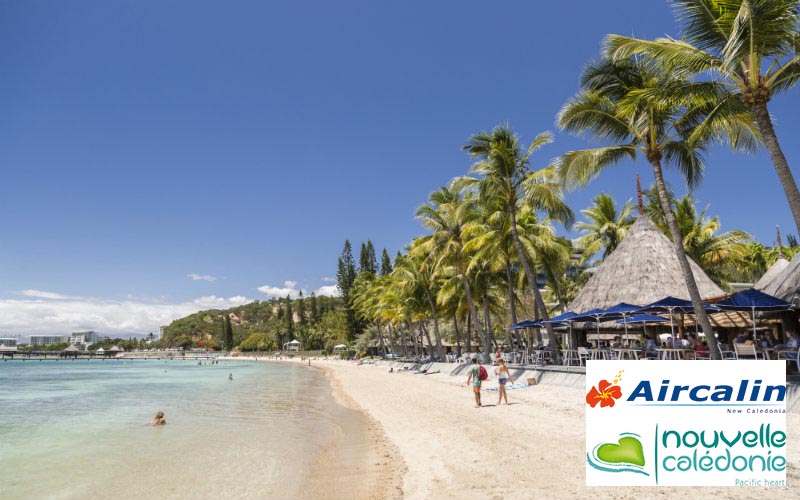 Ready to discover the beauty of New Caledonia for yourself? Find cheap flights with Aircalin at Webjet today!
Feature Image Credit: Arnaud Elissalde, © Terres de lumière / NCTPS.