Ah, Tuscany. It's a land of Italian sun-dappled dreams; its rolling landscapes, gorgeous light, and rustic charm an inspiration to many. Maybe you're fantasising about your very own Under the Tuscan Sun moment. Or perhaps you'd just like to spend some time indulging in farm-to-table produce and wine. Ahead, we provide a guide to some of the best small towns in Tuscany to visit for a range of experiences.
The Best Food Towns in Tuscany
In Tuscany, food is a sacred part of daily life. Tuscans are incredibly proud of their immaculate produce, grown in the picturesque countryside and enjoyed with gusto in restaurants and homes (with wine, always). From scouting out the best bistecca to hand-cutting pasta, hunting for truffles, and eating unseemly amounts of cheese, you will find some of the world's best slow food, farm tours, and culinary experiences here.
San Gimignano
The walled town of San Gimignano is sometimes called the "Manhattan" of Tuscany for its towers that rise from the countryside. It's a lot prettier than a city, however, with its hilly location, Gothic architecture, lush greenery and tidy rows of pines. This charming, beautifully preserved town has been recognised as a UNESCO World Heritage area, and among its stone-paved laneways, you will find all kinds of tempting treats – from fantastic bakeries filled with panini, biscotti and pastries, to delis with top-shelf charcuterie and cheese. On the outskirts, you can also visit organic farms lined with olive trees and vines. One of the major drawcards, though, is the town's world-renowned gelato, which people travel from far and wide to try. Indulge in inventive flavours made with the freshest, seasonal ingredients, with scoops such as saffron, rosemary and Champagne, plus classics like ricotta, chocolate and pistachio. Gelato-making courses are also available. 
Pienza
Pienza is one of Tuscany's most idyllic towns, thanks to a 15th-century Renaissance renovation that had dazzling results. Today, its historic centre remains largely unchanged, recognised by UNESCO for its excellent use of space. Surrounding its piazza, palaces, and places of worship is a mix of inviting dining, from casual trattorias to Michelin-starred restaurants, produce shops to hidden bars. One of the town's biggest claims to fame is its pecorino, the hard, salty, sheep's milk cheese that has been in production here for thousands of years. Head to the source at dairy farms around town, where you can learn about the complexities of pecorino di Pienza from the producers themselves. The styles vary vastly from place to place, depending on farming and ageing methods, and can be quite different from the type you grate on pasta.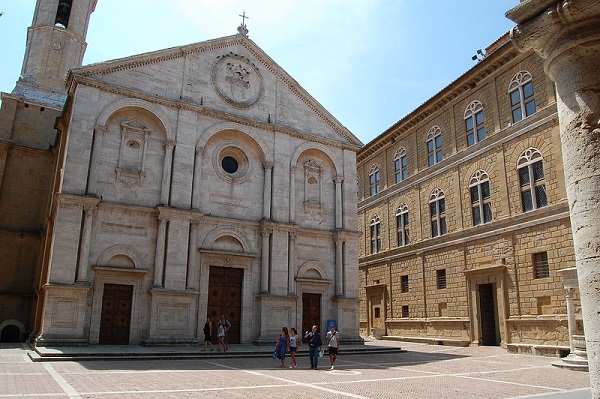 San Miniato
Almost precisely between Pisa and Florence is San Miniato, the holy grail for white truffles. Make a pit stop here and prepare to eat these glorious tubers in obscene amounts, served on top of simple dishes such as tagliolini in sizzling butter, at one of the village's many restaurants, probably alongside a bio-dynamic wine. If that's not enough to convince you, the cobbled streets and Romanesque architecture of San Miniato are easy on the eyes, you can enjoy the sights at a leisurely pace without the crowds, and there are plenty of sweeping vistas. Plus, the white truffle is a rare delicacy, and San Miniato offers the best examples in the world – it would be remiss of any self-respecting foodie to miss this one from their list. You can also try your luck truffle-hunting in the surrounding forests in October or get among the annual Truffle Festival in November.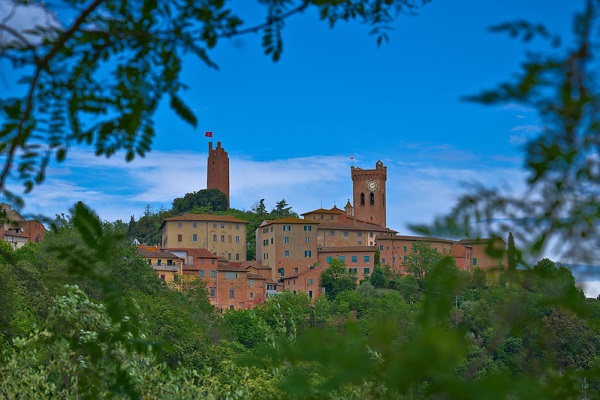 The Best Wine Towns in Tuscany
From the top pizza wines of Chianti to the collectable reds of Brunello di Montalcino, plus a variety of whites, rosatos, and sweet Vin Santos in between, there is no shortage of options for wine lovers among the vine-strewn regions of Tuscany.
Montalcino
Another walled town in Tuscany, Montalcino is renowned as the home of Italy's best sangiovese, Brunello di Montalcino. This hefty red is full of flavour, colour, tannin, and acid, making it one of the world's great age-worthy wines. You can try this signature drink at the various enotecas around town, or head to the surrounding vineyards to sip it where it's grown and made. Montalcino isn't only about wine, however. In between bar-hopping, there's the option to take in the medieval sights or linger for a traditional meal at a top osteria.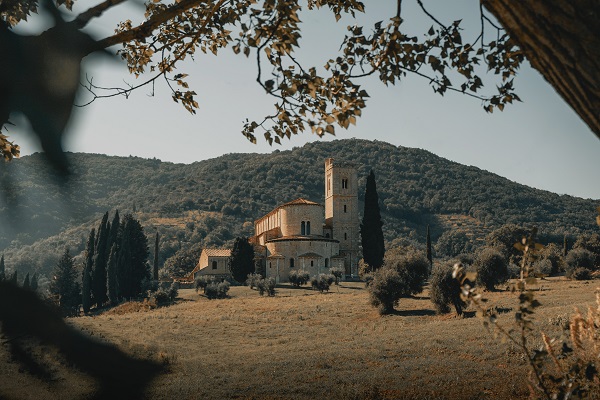 Radda
Chianti is probably the most well-known wine zone in Tuscany, and Radda is one of its prettiest towns. The impressive 16th-century Palazzo del Podesta centres its village, and there are gorgeous streets to explore all around. Radda is an incredibly charming place, but of course, the real highlight is the wine. A recognised Chianti Classico region, a designation only given to the most ancient, celebrated wine-producing areas in Chianti, dreamy Tuscan vineyards surround this atmospheric town.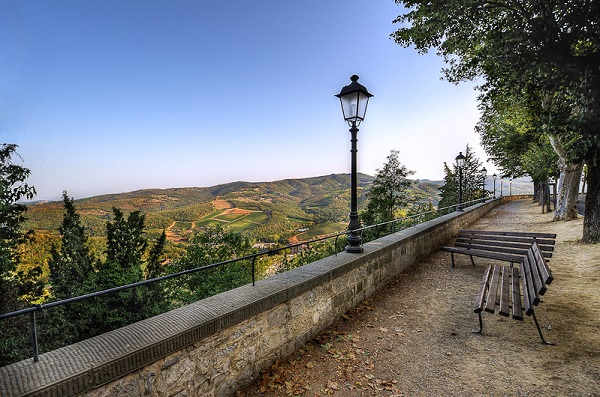 Orbetello
If you prefer your wines lighter and brighter, try Orbetello. A part of the area known as Costa dell'Argentario, with nearby Capalbio, Magliano, and Manciano also falling within this zone, the region is responsible for a range of lively wines, from crisp whites and pinks to sweet Vin Santos. Set on an isthmus surrounded by the lagoon of the town's namesake, and home to a significant national park, this stop will suit nature lovers, too. Spend some time staring across the water to the horizon, visit the many museums, soak up the breezy vibe on the streets, or hit up Maremma's famous parks, hiking trails, and beaches.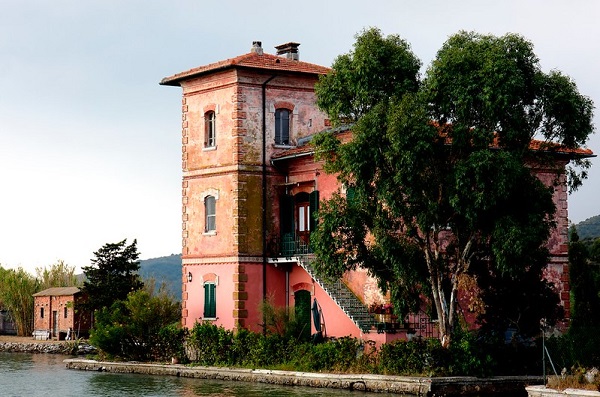 The Best Coastal Towns in Tuscany
When you think of beach holidays in Italy, the Amalfi Coast is likely the first image that comes to mind. But head to central Italy, and you'll find the coves along the Tuscan Coast are just as beautiful, but much less crowded.
Porto Ercole
Just a hop, skip and a jump from the aforementioned Orbetello is Porto Ercole. This tiny Monte Argentario fishing village is backed by forested hills with a scenic harbour and seafront. It has several 16th-century Spanish forts, too. The Old Town up the hill, with its maze of laneways and charming architecture, is worth exploring, and its elevated position offers a sweeping ocean view. Otherwise, follow the shoreline to crystal-clear waters and sprawling stretches of sand.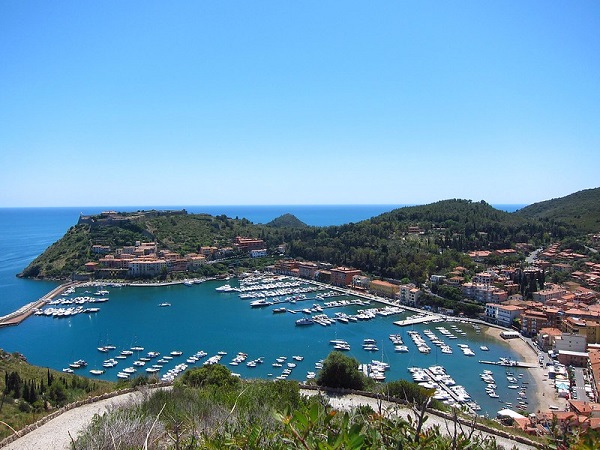 Porto Azzuro
Elba Island is a paradise of verdant, rocky landscapes and cerulean seas. The mainland town of Piombino has the most frequent ferries to reach the island, and a combination of boat and car should land you at Porto Azzuro in around two hours. It will be worth the extra connection to arrive at this peaceful harbour away from the main ports, with its turquoise bay, golden beaches, excellent local seafood and wine. While it's quieter than some of the other holiday destinations on the island, it would be wise to avoid peak summer vacation time in August.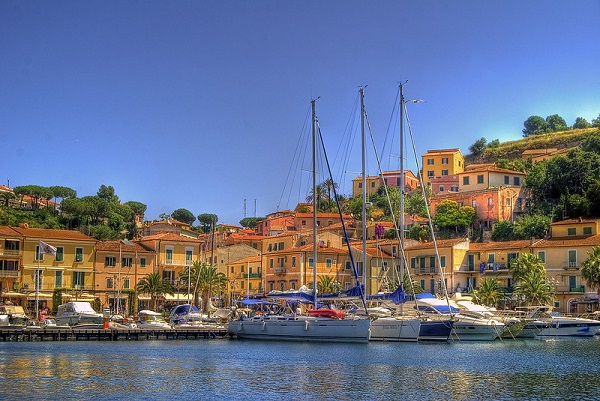 Other Honourable Mentions for the Best Towns in Tuscany…
Collodi: with its magnificent gardens and Pinocchio Park.
Cortona: is where much of Under the Tuscan Sun was filmed.
Montepulciano: beloved for pici, palaces and and Vino Nobile.
Pitigliano: for its fascinating meld of Jewish and Italian culture.
Saturnia: has hot springs for soaking your travel-weary bones.
Sorano: is an ancient hill town offering an arresting step back in time.
Have your own Tuscan adventure by booking cheap flights to Italy with Webjet. Fly into Florence, the capital of Tuscany, or touch down in other Italian hotspots, such as Rome, Milan or Venice. Find Tuscan accommodation on Webjet too, plus car hire and holiday packages.
Hero image: Montepulciano. Credit: Photo by Rowan Heuvel on Unsplash