There is no doubt about Melbourne's flare for fabulous food, coffee, and of course shopping. Cosmopolitan in every sense, there is every chance each time you visit Melbourne, you're bound to discover a new eatery in a laneway within a laneway, a boutique store with a hidden entrance that you can pass without knowing it's even there, or a new café with a hipster barista who can make a coffee better than the best coffee you had in Melbourne (if that's even possible, it is).
Read on to discover the undiscovered Melbourne in just one day.
AM
Firstly, a trip to Melbourne wouldn't be a trip to Melbourne without a morning coffee. Stop by at Market Lane Coffee, where the coffee is sourced and brewed with love. You know you'll get a great coffee here, as the barista only serves fine quality coffee in season, and best of all, they only focus on one thing, high-quality coffee. If you're just as obsessed with coffee as the majority of Melburnian's are, you can also purchase your very own coffee accessories to master your barista skills at home.
With four locations at the Prahran Market, the Queen Victoria Market, CBD and Carlton there is no excuse not to pay visit this coffee institution.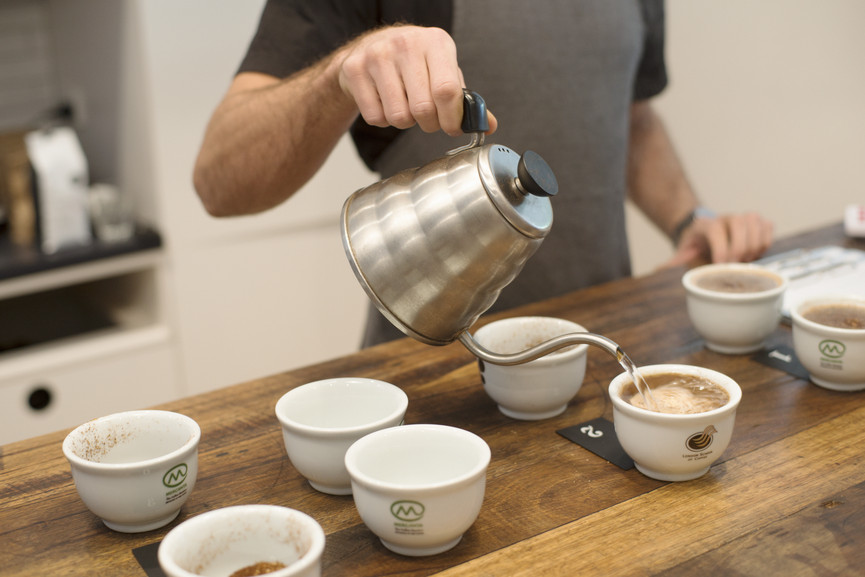 Mid-morning
Melbourne is a mecca for street art. You could also say, Melbourne is one big outdoor art gallery, you just need to know where to find it.
Swing past Hosier Lane, a dedicated space for street artists to showcase their talents. With colour from the ground up, a cobble stone pathway guides you through to the urban viewing space.
If you're lucky enough, you might even catch a street artist in action. All the artwork you see on these walls are legal, and ever changing! So next time you visit Hosier Lane, you're guaranteed to see something new.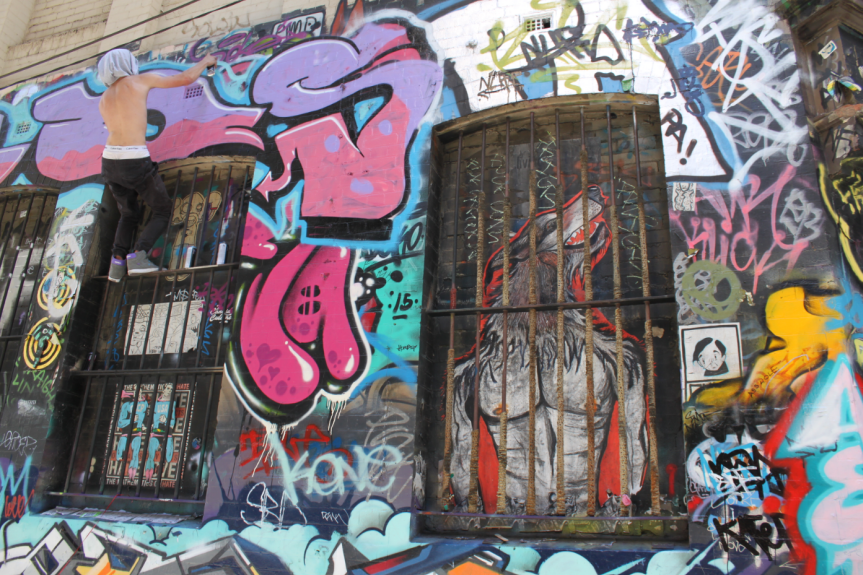 Lunch
Did someone say food? Melbourne's credentials for being known as the foodie capital of Australia is easily justified and hard to deny. For a first time visitor to Melbourne, Lucy Liu's Kitchen and Bar sets the standard and show's off why locals and tourists alike can't stop singing the praises of how good the food in Melbourne actually is.
Lucy Liu's Kitchen and Bar is led by Michael Lambie, Scott Borg and Zac Cribbles, and encompasses pan Asian meals including Chinese and Japanese fusion dishes. Select from Peking duck dumplings, soft shell crab pancake rolls or yellow fin tuna tataki. For something a little larger, you can't go past the Korean style crispy pork hock. It's accompanied with kimchi salad and pancakes to wrap your pork up, with mouth-watering hoi sin sauce. And yes, the crackling has an amazing crunch, delicious!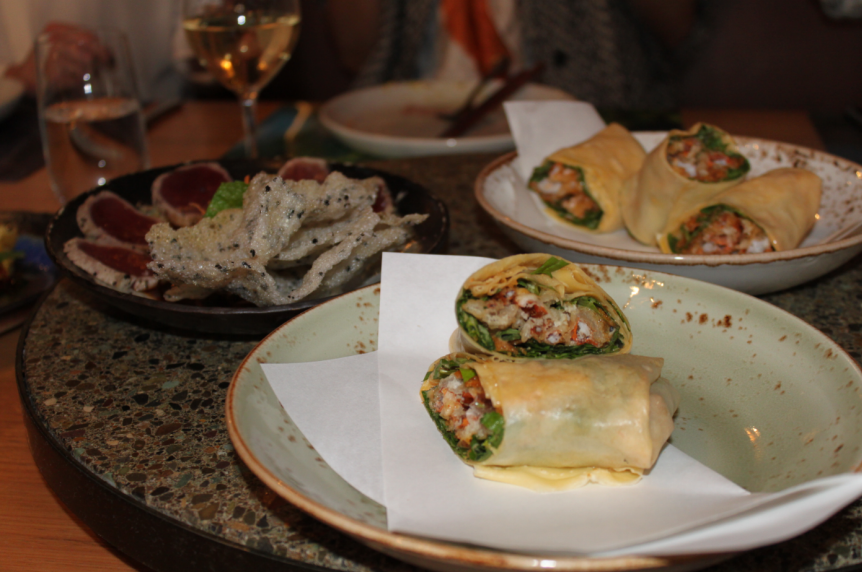 PM
For the fashionista, Melbourne is a melting pot for the quirky, classy, elegant or grungy goer. Forget mainstream and fast fashion, shopping in Melbourne presents so many opportunities to lose yourself in boutique designs, luxurious fabrics and a new wardrobe to leave your friends green with envy.
Located at the intersection of Swanston Street and Flinders Lane, there is so much to love about what you can stumble across in The Nicholas Building. These are some of our top picks for boutique shopping:
Stop one, Kuwaii: simple, balanced, feminine and timeless garments. Sheer elegance is the name of the game at Kuwaii.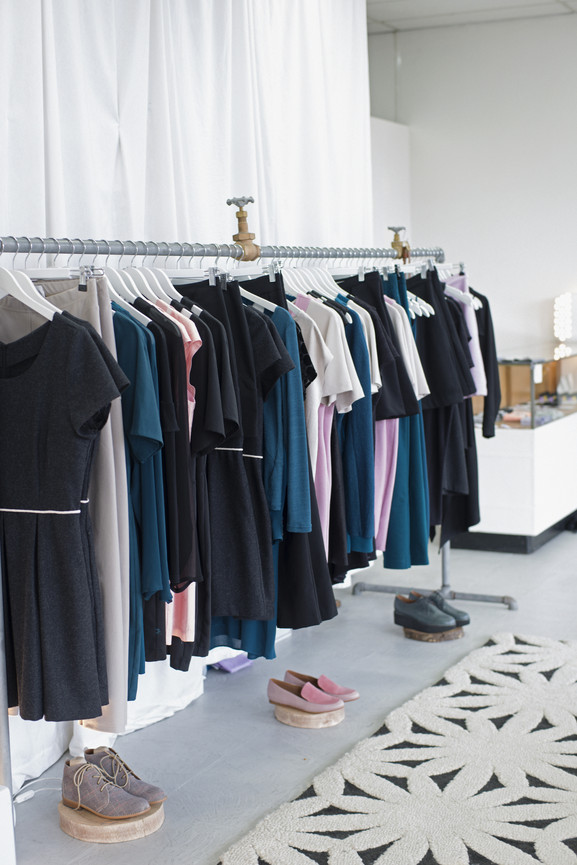 Stop two, Limedrop: bold designs, electric digital prints and contemporary women's wear to make any woman feel confident and chic.
Stop three on Flinders Lane, Lady Petrova: think colour, use your imagination, channel your inner girl and embrace the lace, tulle, crystals and colour of Lady Petrova. These designs are lady-like and are all created, designed and made by women. Girl power!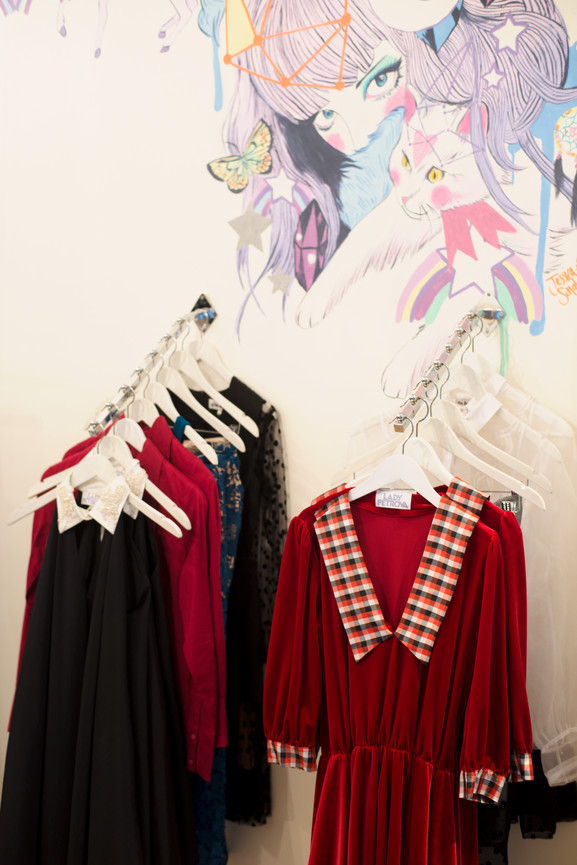 Late afternoon
If you still have an appetite after feasting at Lucy Liu's Kitchen and Bar, pop in to the Hopetoun Tea Rooms for a spot of afternoon tea. You'll be taken back to the 19th century to refined elegance where you can enjoy dainty sandwiches, sumptuous cakes or a classic scone. Or, if you can't possibly eat or drink anymore, at least have gawk at the incredible cake display on show to all passer-byers crowding around the window.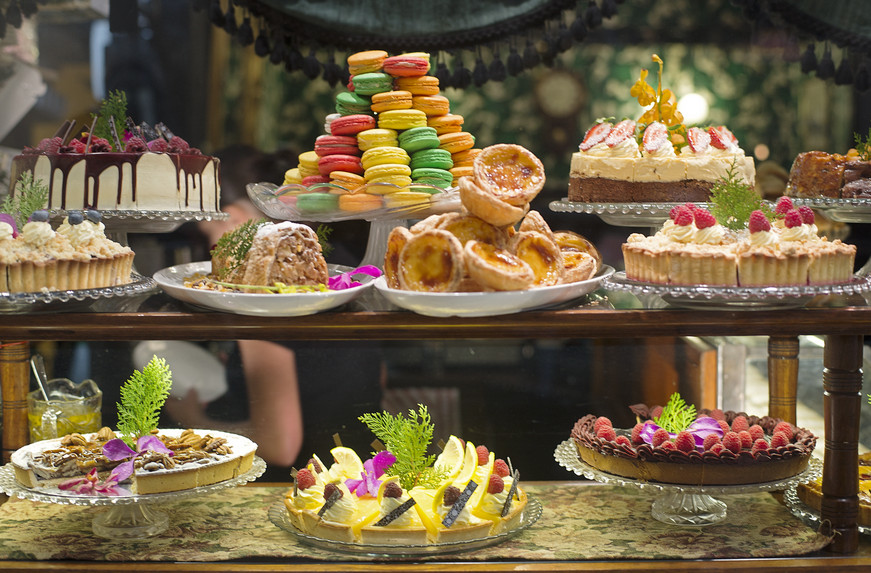 Lastly, don't forget to pay attention, the Block Arcade is full of history and character. Take the time to wander through the building and admire the architecture. You might even squeeze in one last little bit of shopping!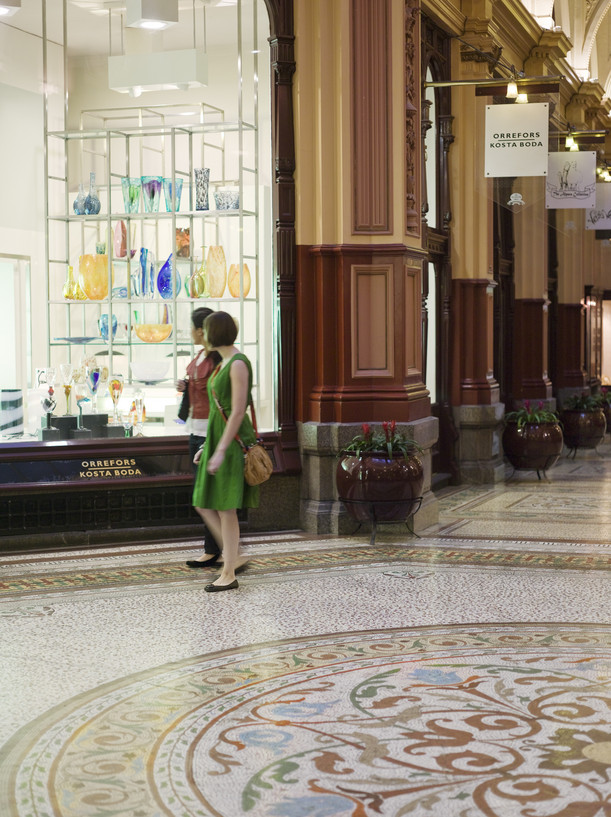 We visited:
Market Lane
CBD: 109/111 Therry Street, Melbourne
Carlton: 176 Faraday Street, Carlton VIC
Prahran Market: Shop 13 Prahran Market, 163 Commercial Road, South Yarra. (Note the entrance to Market Lane is on Elizabeth Street)
Queen Victoria Market: Shop 73-76 Dairy Produce Hall
Lucy Lu's Kitchen and Bar: 23 Oliver Lane, off Russell Street
Kuwaii: Shop 7-8 Cathedral Arcade 37 Swanston Street
Limedrop: Shop 5 Cathedral Arcade, 37 Swanston Street
Lady Petrova: 3/237 Flinders Lane, Melbourne VIC 3000
Hopetoun Team Rooms: 282 Collins Street, Melbourne