Do you like being ahead of the curve? Then quickly book a trip to one of these cities, which are already emerging as some of the destinations that are piquing your interest for travel in 2019. While these destinations are gaining ground in the popularity stakes, some are still under-the-radar enough that they have that cool edge. Put visiting one or many on your travel plans for 2019 so you can say you've 'been there, done that'. Check out some of the best holiday destinations below, both within Australia and overseas.
Places to visit in Australia
Adelaide, South Australia
South Australia's capital is fast becoming the new 'It' kid on the block, with a lauded food and drinks scene, a year-round calendar of creative events, and a quirky set of winemakers in the Adelaide Hills who are winning fans around the country. No longer just a town of churches and pubs, with a few summer festivals and then tumbleweed for the rest of the year, these days the city really does live up to its 'Radelaide' label.
Alice Springs, Northern Territory
Australia's Red Centre is a destination that often gets overstepped for the beaches and cheap beers of Australia's Southeast Asian neighbours. It's an important piece of local heritage, so why not resolve to tick it off your list? Alice Springs is the gateway to those dusty, rust-coloured plains that are archetypal of the Australian landscape. Learn about Indigenous culture and experience the arid, gum-speckled desert, with the MacDonnell Ranges in easy reach and Uluru around four hours' drive away.
Broome, Western Australia
Situated on Kimberley's far western edge, Broome is about as isolated as it gets. It's best known for its upscale resorts and camel rides on the beach, but there's so much more to it than that. Catch a film at the historic outdoor theatre, go birding or croc spotting, or find a patch of the Dampier Peninsula to yourself and stare out to the horizon of the emerald Indian Ocean.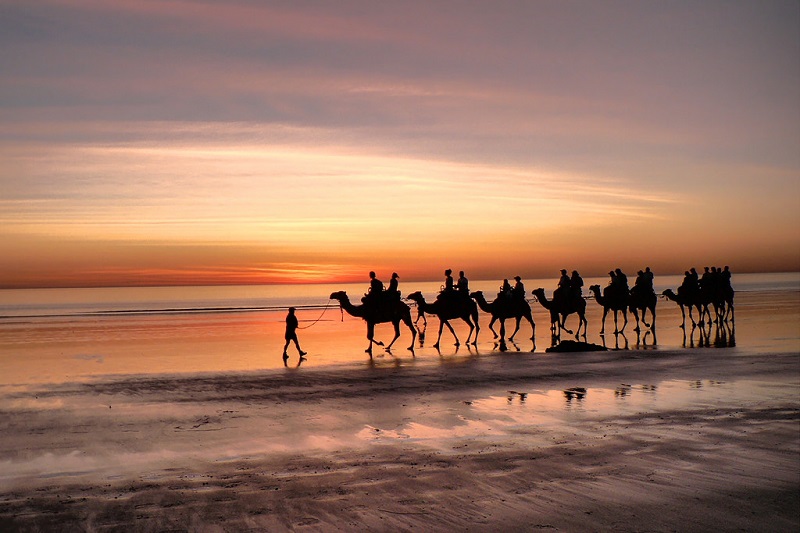 Canberra, Australian Capital Territory
Australia's newest city has been working hard to carve out a place as one of our great (and less-trodden) escapes. The National Gallery here has long been a must-see, as has the Floriade celebration of spring, but new events such as the Canberra Writers Festival are enriching the scene. Top dining, drinking and shopping spots are cropping up all over the city, with NewActon a particular hub. And in the capital's surrounds are some fantastic wineries, with low yields and high quality the calling cards.
Places to visit overseas
Cairo, Egypt
Set on the banks of the River Nile in Egypt, Cairo's fading high-rises peek through to the pyramids of nearby Giza, which is a pretty surreal sight. There's a lot of juxtaposition here, with chaotic traffic overlaid with calls to prayer, and towering buildings interspersed with mosques and medinas. Ancient history buffs will love standing among the iconic peaks and Great Sphinx of Giza, and locking eyes with King Tutankhamun at the Grand Egyptian Museum.
Salt Lake City, Utah, United States of America
Utah is said to have a special energy, and its capital, Salt Lake City, is home to a mix of people drawn to that vibe. On the one hand, it has the largest Mormon Church in the US, and its headquarters at Temple Square are worth a look. On the other, it's full of earthy, free-spirited types who have contributed yoga studios, coffeehouses and wholefood cafes. Stretching from the lake of its namesake out to the mountains that can be seen in every direction, Salt Lake City is a dream for lovers of the outdoors, offering brilliant hiking and skiing depending on the season.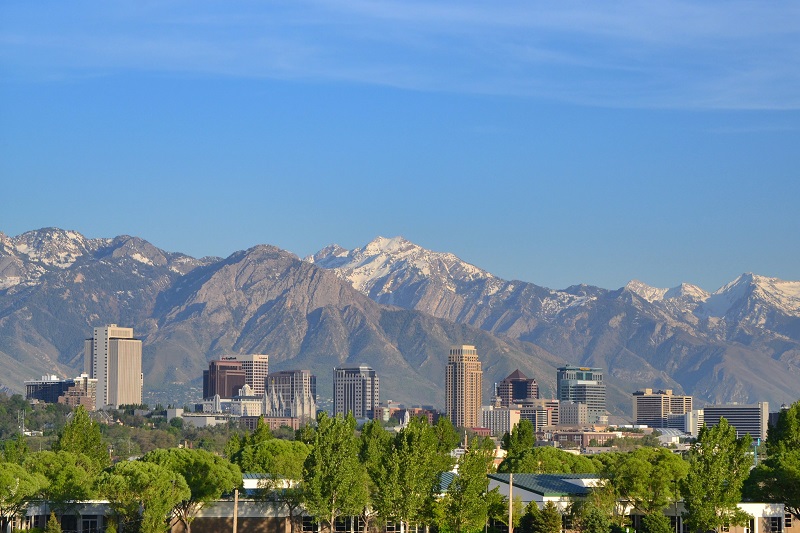 Houston, Texas, United States of America
This city at the heart of Texas is home not only to ranches and rodeos but also to vibrant enclaves of shops, eateries and bars. It experiences the kind of steamy heat that makes everything move a little slower, which goes some way to explaining the laidback local style. By day, seek a cool retreat under the shady trees of the city's gardens and terraces, and at night, make for the fine-dining restaurants and renowned musical theatres.
Istanbul, Turkey
Istanbul is a skinny strip of land between the Black and Marmara Seas that connects Europe to Asia. The east-west trade route means an exotic mix of cultures has made its mark here – glittering mosaics, mosques, palaces and souks all come together in the one place. There's top-notch dining, from the authentic spots serving kebabs and aniseed liqueur to some of the world's best haute cuisine. Get among the locals at the spice markets and bazaars, tea and coffee shops, and Turkish bathhouses.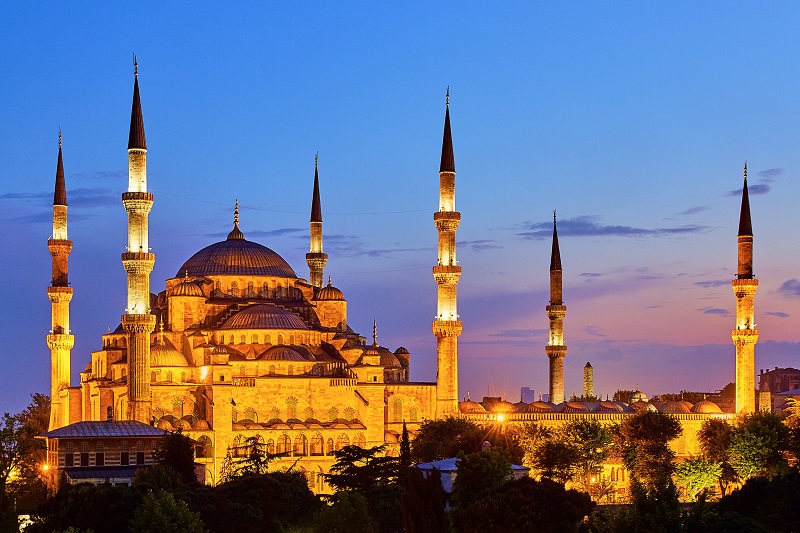 Noumea, New Caledonia
The French-owned capital of New Caledonia, Noumea encompasses a lush, mountainous landscape stretching out to the jewel-like Coral Sea. A significant appeal of this South Pacific island is, of course, the beaches, which promise snorkelling, diving, turtle spotting, and glass-bottomed boat trips to castaway isles. If you choose to stick around town, you'll find a museum showcasing the local culture, and an eclectic food offering that includes pastries, super-fresh seafood, crepes, coconuts and French wines.
Osaka, Japan
It might be a little grittier than Tokyo, but Osaka is a slow burn. The good stuff here is unassuming, which makes it all the more rewarding when you stumble on that hole-in-the-wall that most others wouldn't find. It all feels like a discovery all of your own. Hot tip: don't miss the okonomiyaki that originated in this city.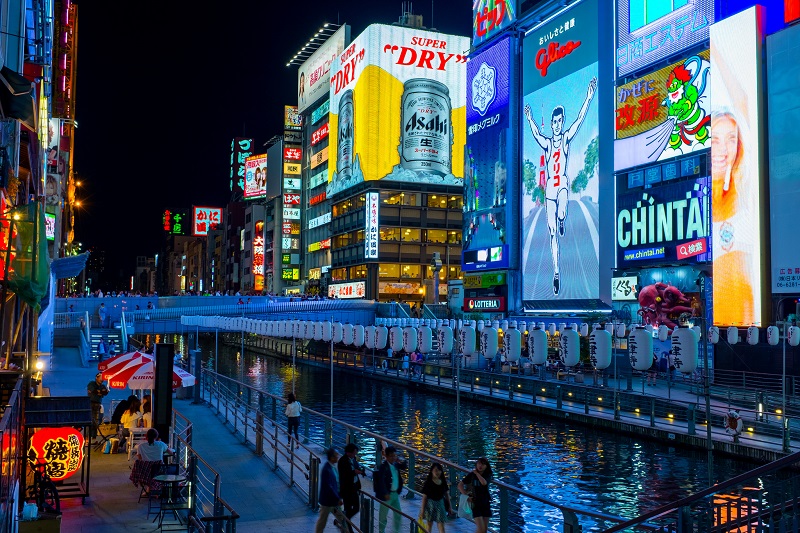 Da Nang, Vietnam
This slowly developing city in central Vietnam is worth a closer look. Still reasonably untouched by tourism, it's a good time to go and soak up its beaches, street food and vibrant nightlife, smug in the fact that you're among the first. Take your time wandering along the Han River, or head for the hills where there are pagodas, caves and shrines to uncover, plus an incredible view over Da Nang Bay.
Colombo, Sri Lanka
For many, Colombo is merely a transit to Sri Lanka's coast, but it has a rich cultural tapestry to unravel for those who spend the time. It's had various European and British rule, and the remnants of that are apparent in its architectural style, with old colonial buildings and broad promenades mixed in with the Buddha statues and bazaars. There's a modern side to the city too, with a growing number of stylish shops and restaurants popping up. Explore the colourful scene here before making a beeline for the beaches, and we promise it will reward you.
Ready to add these places to visit to your travel plans for 2019? Find flights to all of these trending destinations, plus accommodation, holiday packages and more, on Webjet. 
Feature image: Alice Springs. Credit: Ayi Liu / CC BY-NC-ND 2.0