If you're at all familiar with Victoria, you probably know — or have at least heard of — the Yarra Valley. It's one of Australia's top tourist destinations and is one of the world's most prestigious wine regions. At only around an hour from Melbourne, the Yarra Valley draws large numbers of international and interstate tourists, as well as weekend crowds from the city and suburbs.
The Yarra Valley is famous for its many award-winning wineries, distilleries, cellar doors, cafes, wedding venues, and boutique shops. It deserves its reputation for these things, but the region also has so much natural beauty and adventure to offer in the Yarra Ranges National Park that surrounds it. This Park region is known for towering mountain ash trees, lush green ferns, and native wildlife. It's an adventurer and hiker's paradise for all experience levels.
I grew up in the regional town of Healesville — right in the heart of the Yarra Ranges and on the doorstep of some of Australia's best venues for food, wine and culture. However, it's only in the last few years that I've really come to appreciate the place for the natural beauty of its forests. I've been hiking all over Australia, yet I still feel so lucky to come home and walk among the mountain ash trees of the Yarra Ranges National Park.
If you're travelling to Melbourne for a holiday, or even if you're a Melburnian looking for an adventure, there are lots to see and do in the Yarra Ranges National Park. Whether you're after a challenging full-day hike or just a gentle afternoon stroll, here are five of my favourite hikes to do in the Yarra Ranges National Park.
5 Best Places to Explore in the Yarra Ranges National Park
1. Mount Riddell, Healesville
Distance: 12km return
Time: 4–5 hours
Difficulty: Medium–Hard
Start/end: Enter and exit from the end of Mt Riddell Road, Healesville
Trail Type: Out-and-back along the same path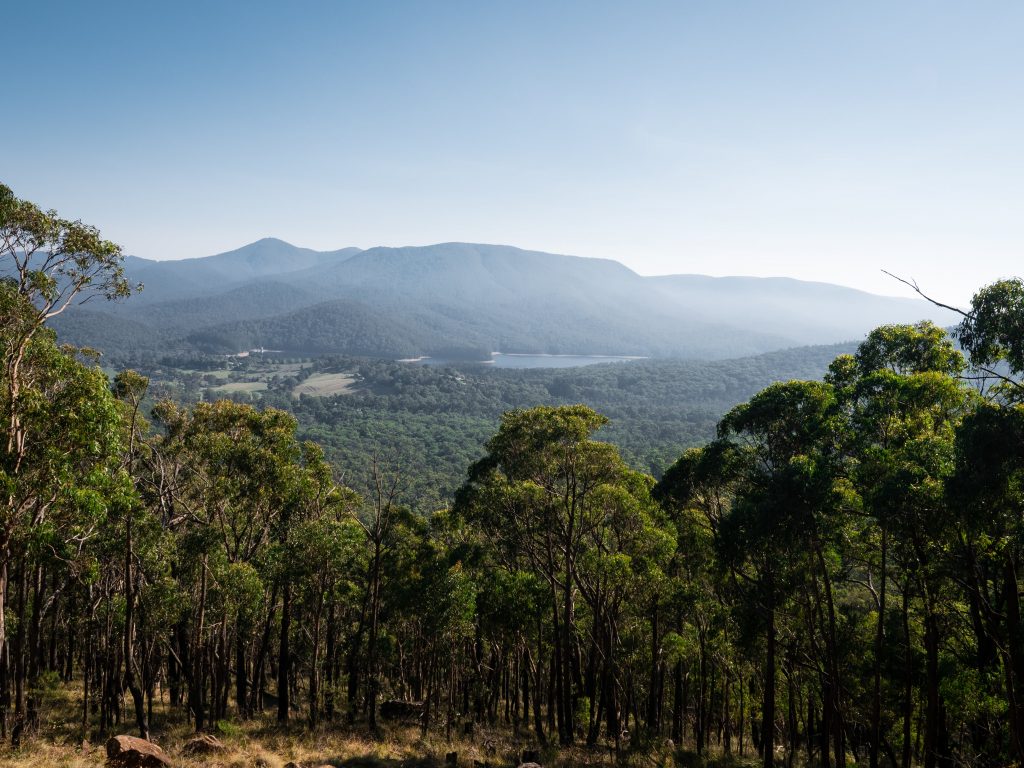 Mount Riddell was a local secret until only a few years ago. This spot is a local landmark — a perfectly cone-shaped mountain that's clearly visible as you drive from Melbourne to Healesville. While some keen-eyed visitors might notice the mountain's curious shape as they drive, few realise that you can walk to the top.
This hike follows a 6km managed track that winds around the mountain from the bottom to the top. While it's an easy track to follow and clearly signposted, it gains just over 600m of elevation from bottom to top. To put it lightly, it's a leg burner. If you push yourself hard to get to the top quickly, at least you can look forward to the 6km downhill trek on the way back down!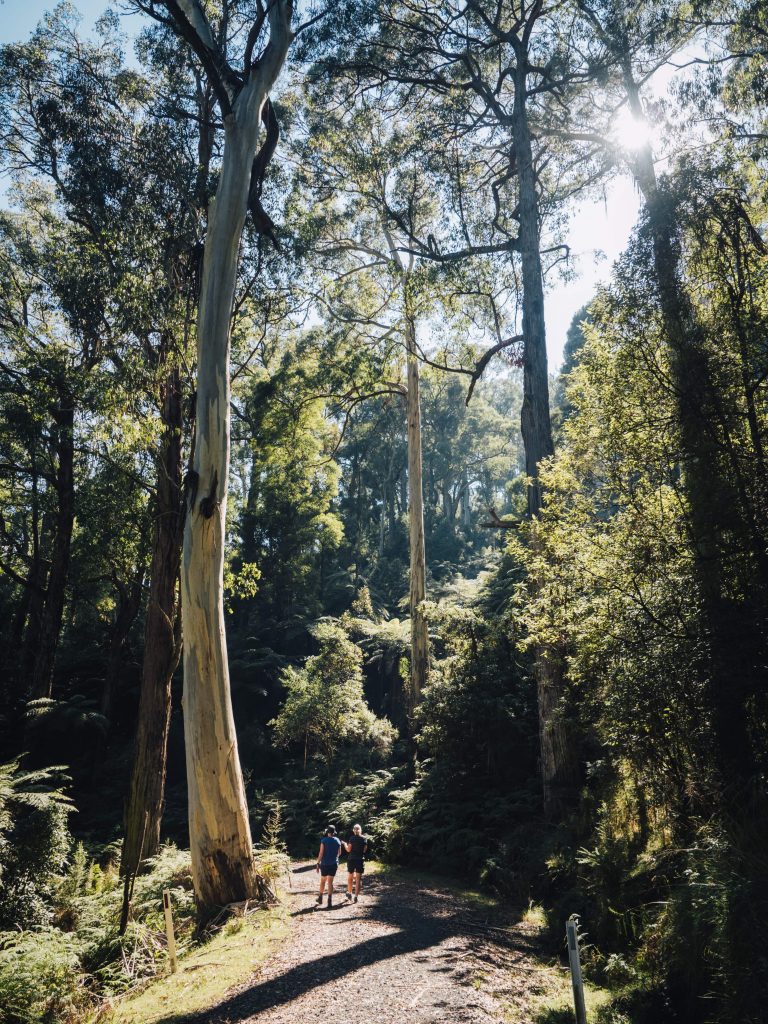 A word of warning: don't expect to be wowed by the views from the top. However, there is a clearing at the halfway mark with incredible views across to Maroondah Dam and Mount St Leonard.
As a keen hiker that grew up nearby, I've used the Mount Riddell track as a training hike to prepare for more hardcore tracks. However, if you're in the Yarra Ranges for the weekend and are open to a moderately strenuous half-day walk among beautiful green ferns and tall trees, look no further.
2. Mount St Leonard, Toolangi
Distance: 25km (with a much shorter 1.5km option too!)
Time: 7–8 hours
Difficulty: Hard
Start/end: Enter at Donnelly Weir Picnic Area
Trail Type: Loop via Condons Track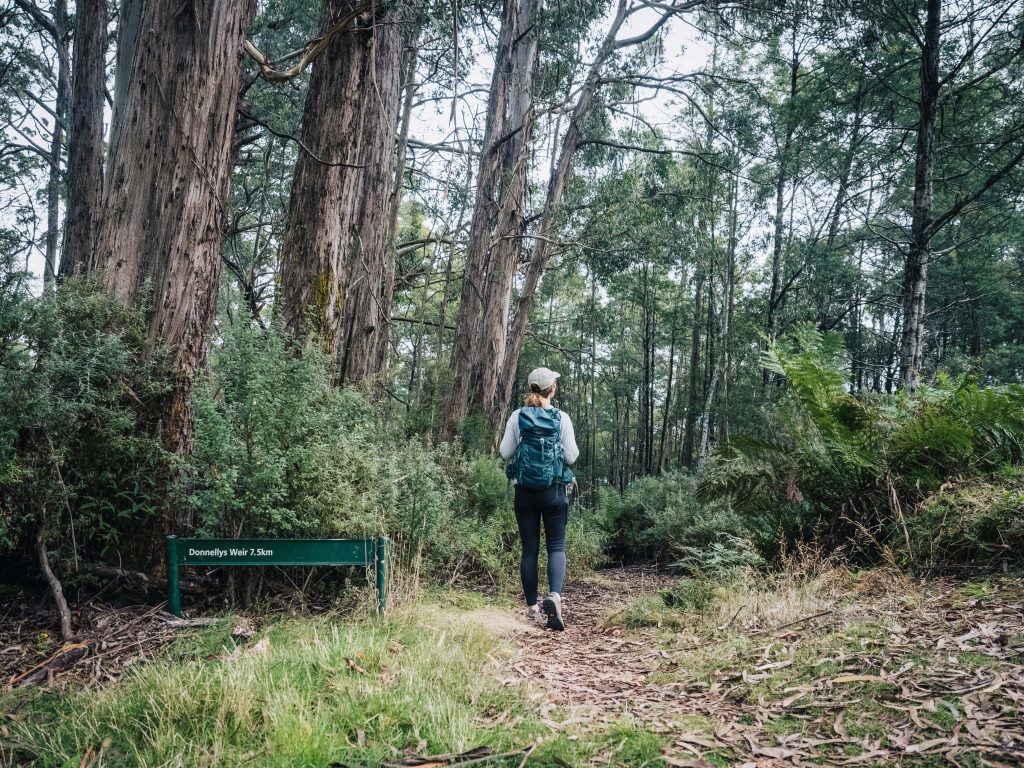 Mount St Leonard is the tall mountain you'll see north of Healesville. You'll be able to pick it pretty easily as it stands out because of the fire and communications tower on top. While a bit harder to spot from afar, there is also a viewing platform up there that offers walkers an amazing panoramic view of the ranges all the way to the city on a clear day. That viewing platform is our destination on this hike.
This challenging 25km hike is best left for fit walkers with good knees and ankles, as you'll be following skinny forest tracks with a long climb. If the idea of a difficult and long hike doesn't excite you like it excites me, then I've got good news for you. Depending on how much of a challenge you want, there are actually a few different ways to reach the top of Mount St Leonard.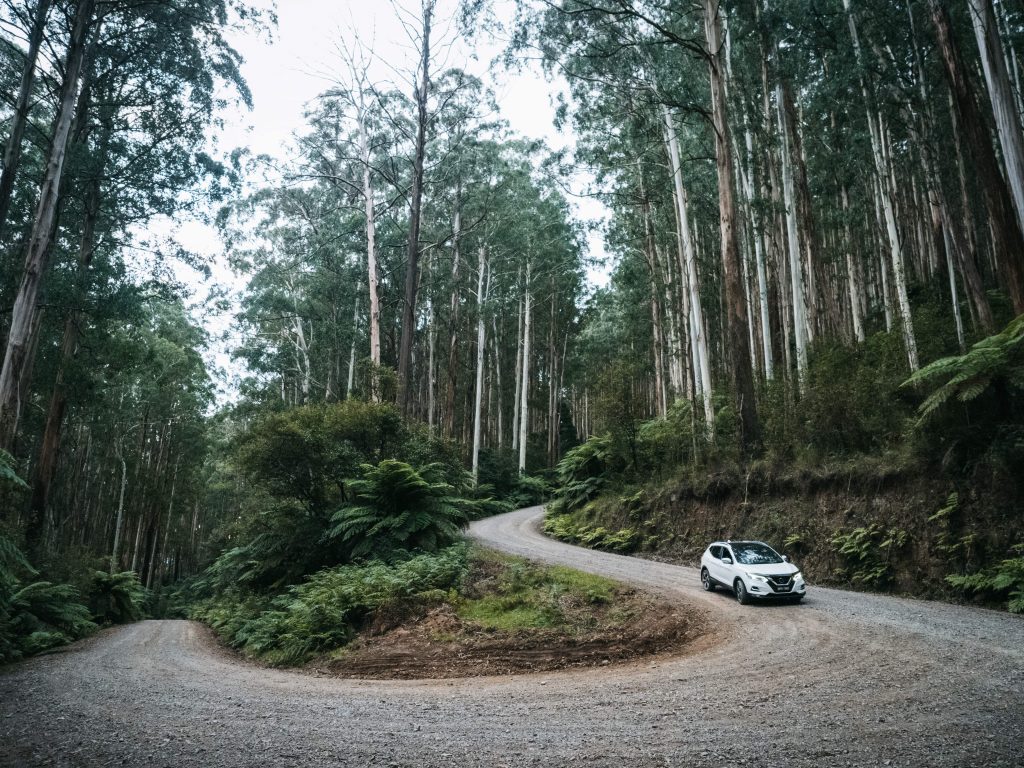 The most challenging way to tackle this mountain is on the 25km loop via Condons Track. This is a skinny walking track that takes you climbing through thick forest from Donnelly Weir until it emerges on Monda Road, a wide management track in Toolangi. It's then an easier walk around to the top of Mount St Leonard.
Just before the summit, you'll see a signposted walking track down to your left. This leads back down to Donnelly Weir Picnic Area via Track 11 and is your return route. I've only tackled this walk once and it was a very memorable day.
If you're after an easier way to get to the viewing platform, you're in luck. You can do away with the hours of walking and simply drive almost all of the way to the top. One afternoon recently, I had the idea to drive to the carpark on Monda Road off Myers Creek Road. It cut out about 6 or 7 hours of hiking time, with just a 1.5km walk to the viewing platform at the summit. If you're just in it for the view at the end, this is the way to go.
3. Mount Donna Buang, Warburton
Distance: 15km
Time: 5.5 hours
Difficulty: Hard
Start/end: Corner of Martyr Road and Wellington Road, Warburton
Trail Type: Loop via Mount Victoria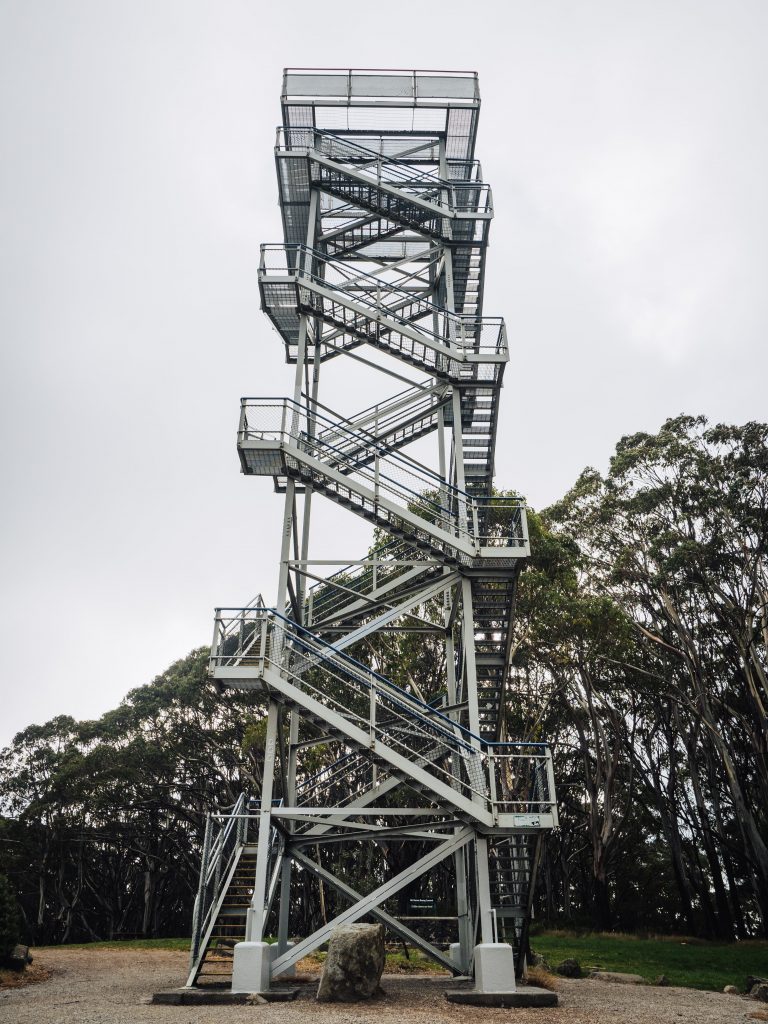 Another tall mountain with a viewing tower, Mount Donna Buang is in Warburton. This mountain sees a dusting of snow in winter and is a popular destination for families to visit. However, the path is open at all times of the year and offers keen hikers another challenging climb in the Yarra Ranges.
The walking trail starts from the end of Martyr Road. It begins gradually enough until it crosses over the O'Shannassy Aqueduct (more on this place in a moment). This is when the fun begins, as the skinny track climbs quite relentlessly through the tall forest. Take your time here, watch your footing, and enjoy the natural beauty as you ascend higher through the trees.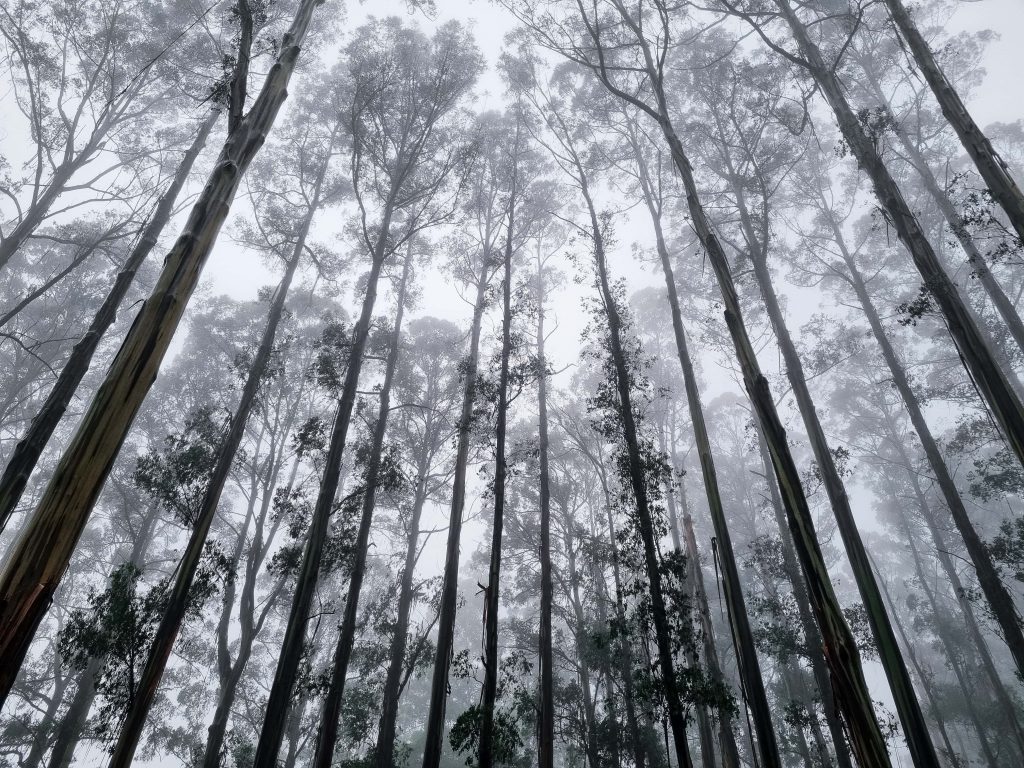 After a while, the path crosses over the sealed Mount Donna Buang Road and heads across to Mount Victoria. This is a beautiful hill covered in towering mountain ash trees and is often very picturesque and foggy on cool mornings. Be sure to pack your camera to get some great travel photos to remember your time. The trail then levels out and is much easier as it leads you to Mount Donna Buang, where you'll find a huge car park, picnic area, and tall viewing tower.
If you're doing this walk with friends, you can always car shuffle — leaving one car at the top and driving to the bottom together, so you don't have to walk all the way back down. If you're not feeling up to the long walk at all, you can also drive to the top of the mountain on a sealed road. If you take a car, you can go from admiring the view from the tower to sitting back in a café in Warburton within an hour.
4. O'Shannassy Aqueduct, Warburton
Distance: 35km in total, but you can always just pick a section
Time: From 1–8 hours depending on which way you go
Difficulty: Easy–Medium
Start/end: From McMahons Road to Track 18 off O'Shannassy Road, with other access points throughout the trail.
Trail Type: One way, point to point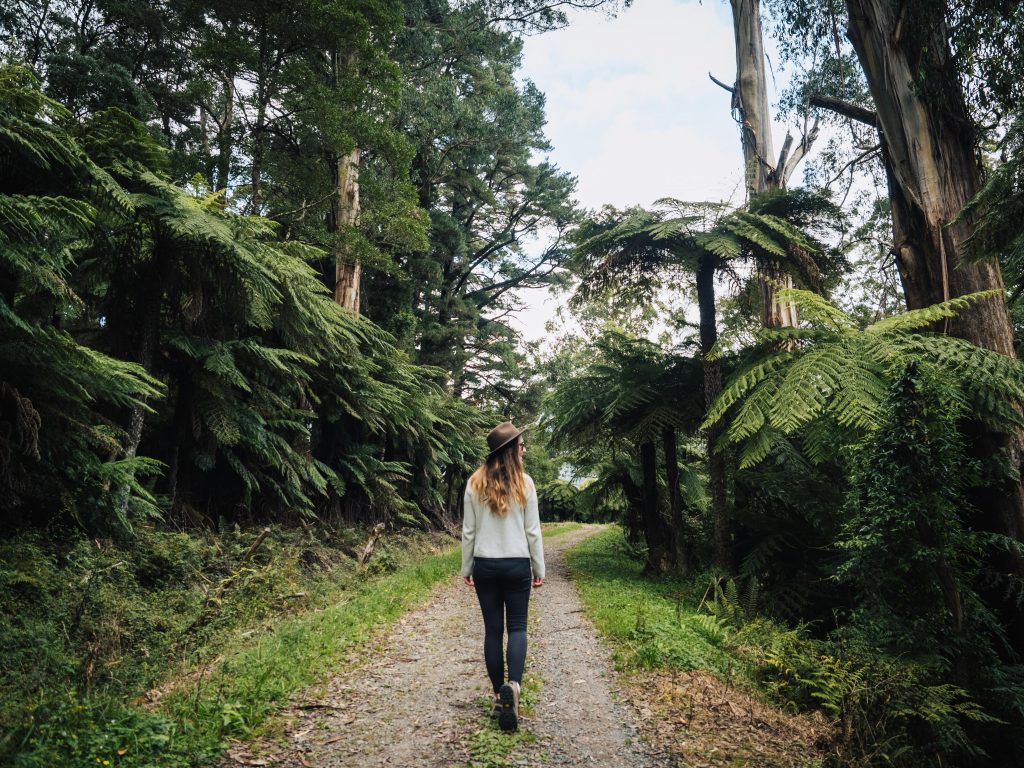 If you're looking for a nice stroll through the beautiful nature of the Yarra Ranges National Park, then the O'Shannassy Aqueduct Trail is a great place to check out. You'll be relieved to know that it doesn't have any steep mountains to climb, so it's my go-to option for a leisurely morning or afternoon wander. You also don't need to do the whole thing and can enter at several different points, so there's no pressure to go the whole way.
The O'Shannassy Aqueduct Trail is 35km long and follows the old O'Shannassy Aqueduct from Don Valley to East Warburton. As someone who knows the area well, I can honestly say this trail is one of the prettiest in the Yarra Ranges National Park. What it lacks in mountainous terrain, it makes up for with soaring trees and lush ferns — making it very quintessential to the flora of the area.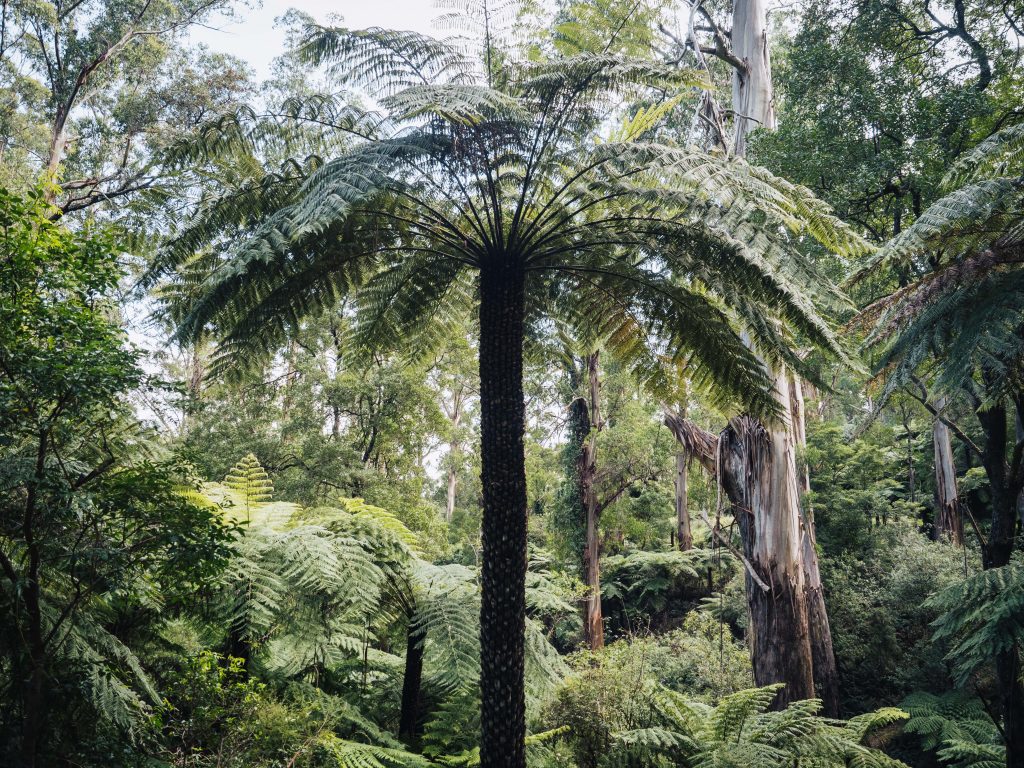 Often overlooked by advanced hikers, and little-known among people from out of town, this trail is popular with people who know it but is unlikely to be overcrowded. As mentioned, there are several different access points to choose from and you walk as far as you like before turning around to go back. The most popular places to enter from are the car parks at Dee Road in Millgrove and Yuonga Road in Warburton.
5. Lake Mountain, Marysville
Distance: Various options
Time: Various options
Difficulty: Medium
Start/end: Lake Mountain Ski Resort Car Park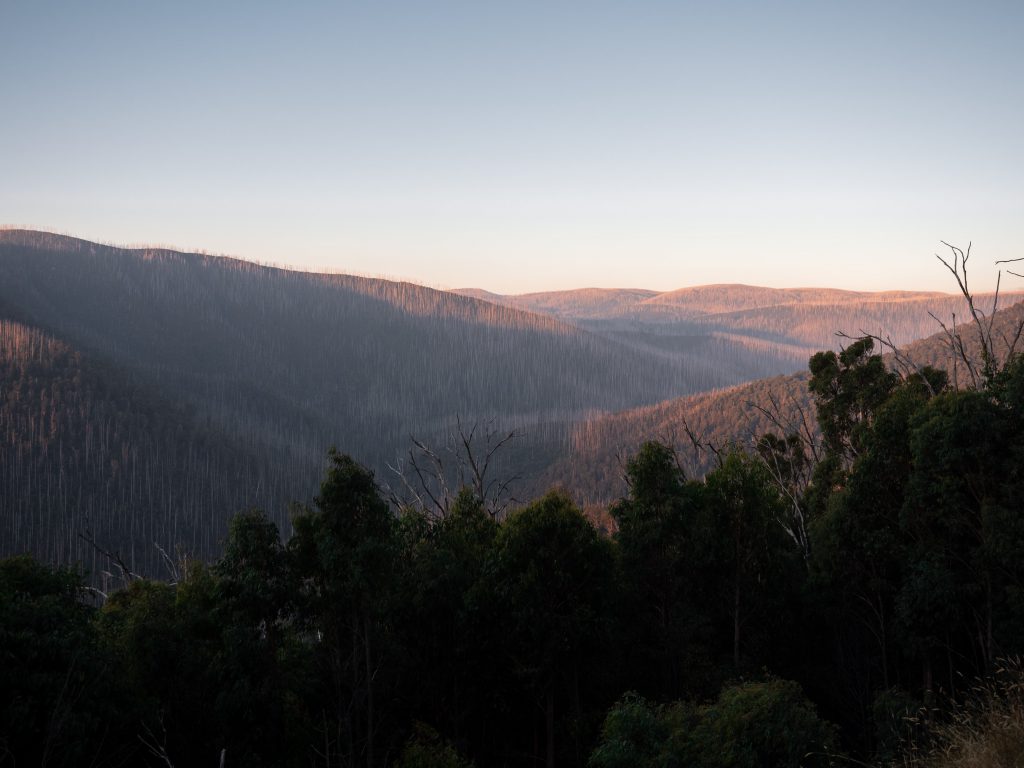 Sitting on the southern edge of the Australian Alps, Lake Mountain is technically the highest point of the Yarra Ranges — so there was no way it wouldn't make it onto this list. However, when I mention it, people tend to be surprised that Lake Mountain is part of the Yarra Ranges National Park.
In winter, the Lake Mountain ski resort — over the famous Black Spur Road and past the town of Marysville — buzzes with activity. In the warmth of summer, skiers are replaced by people ripping down the mountainsides on mountain bikes. However, while there are busy spots, there's no shortage of quiet, little-known hiking trails to be found. I love heading up to Lake Mountain, picking a walking trail, and heading off on my own in peace. It's easy to spend hours without seeing anyone else out there.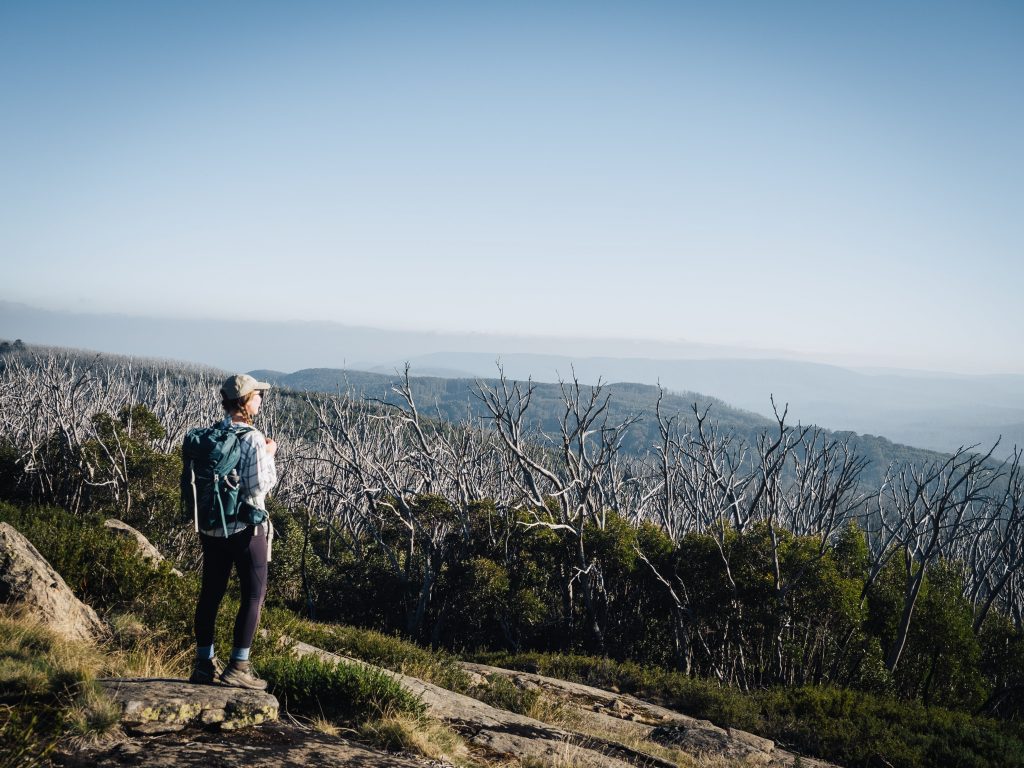 All along the mountains, there are beautiful, tranquil places to stop and look around. There's no shortage of incredible viewpoints to look out over the snow gums, many of which are still recovering from the 2009 bushfires that tore through this area. While there are quite a few trails to explore, I have two favourite walks at Lake Mountain.
Firstly, the Lake Mountain Summit walk. This is a quick 4km return that takes you up to 1433 metres above sea level. There are a couple of viewpoints here to check out, including one that looks towards the Alpine National Park in the distance.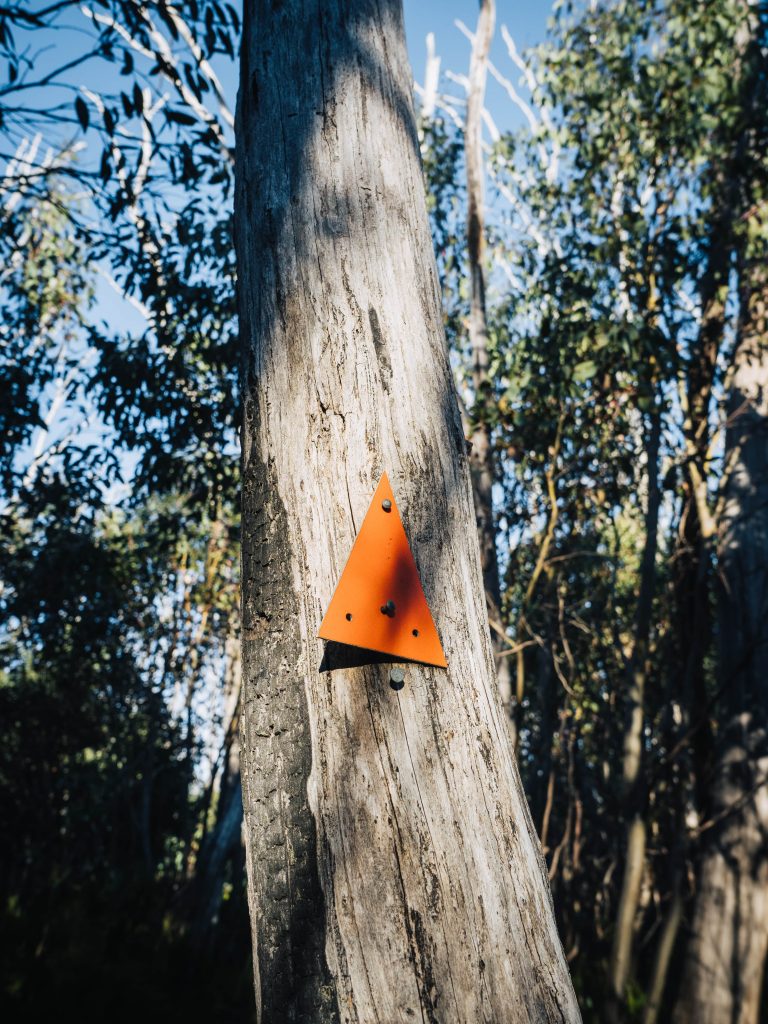 Second — if you're up for a longer walk — you can head off to the Boundary Hut Ruins via the Royston Trail. This is an 8km return trail that takes you to the highest point of the entire Yarra Ranges National Park: the Hut Ruins.
While the trails at Lake Mountain tend to not be overly challenging, definitely make sure you grab a map at the visitor centre in the main carpark. There are trail markers through the Park area, but there are plenty of trail intersections that can be very confusing.
What to Know Before Hiking in the Yarra Ranges National Park
Where is the Yarra Ranges National Park?
The Yarra Ranges National Park is northeast of Melbourne, covering an expansive area of around 760 square kilometres. It takes around 1 hour to drive from Melbourne to the Yarra Ranges National Park.
Where can you stay in the Yarra Ranges National Park?
The main towns within and around the National Park are Healesville, Warburton, and Marysville — all of which make a great base to explore the area. In these towns, you'll find plenty of Yarra Ranges accommodation to choose from, with cosy bed and breakfasts being the most popular choice.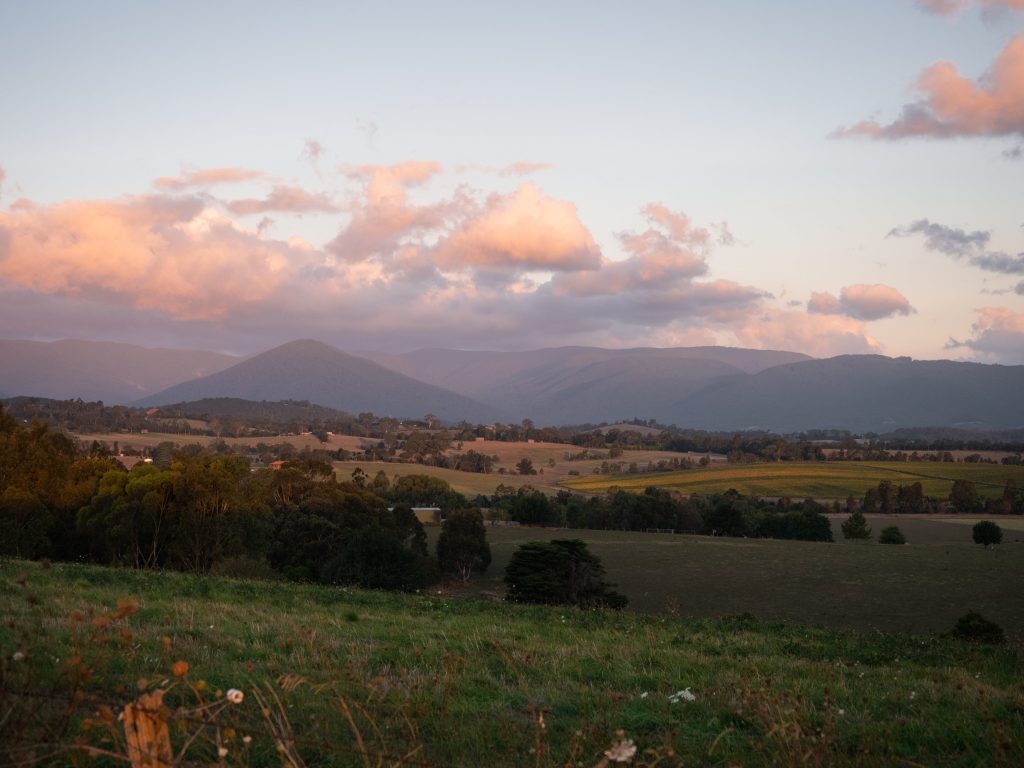 When is the best time to visit the Yarra Ranges National Park?
The Yarra Ranges is great at any time of the year and each of the seasons presents some advantages. However, in my experience, the Yarra Ranges National Park is one of the best places to visit in Australia in autumn and spring. By hiking at this time of year, you can avoid both the summer heat and the bitterly cold winter mornings.
Does it snow in the Yarra Ranges National Park?
Yes, snow is common on Mount Donna Buang and across Lake Mountain in winter. While this is great for skiers, if you're more interested in hiking, it's best to avoid these areas during the coldest months of the year. Otherwise, you can hit most of the other trails I've mentioned above pretty much all year round.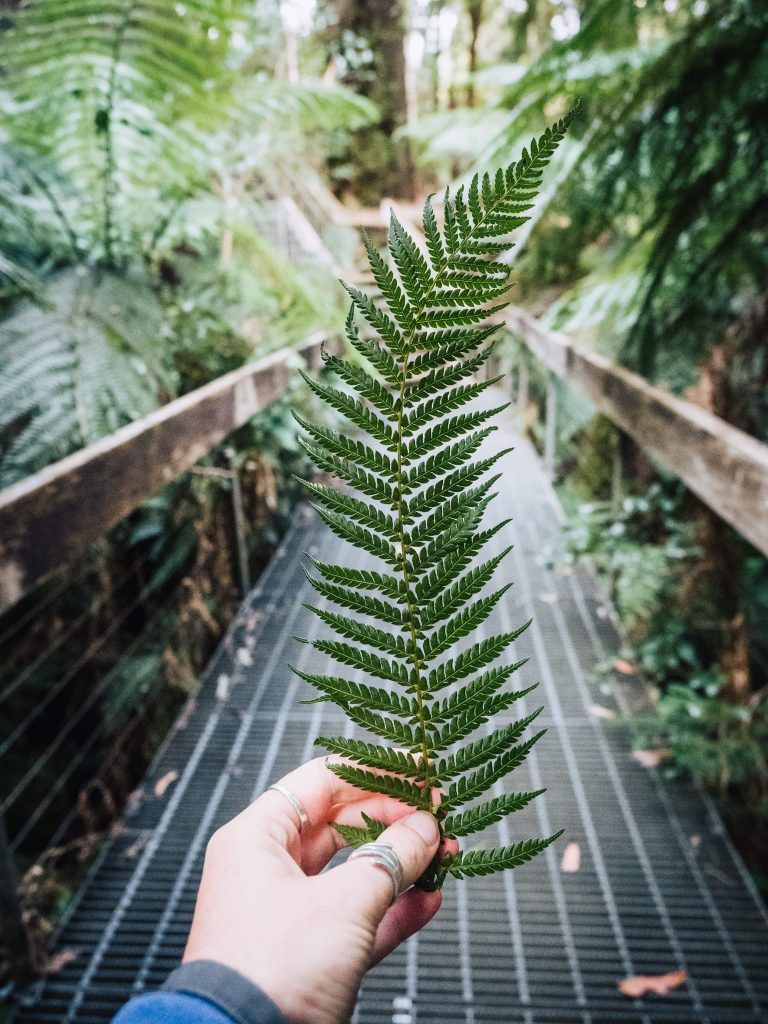 Visiting the Yarra Ranges National Park While in the Yarra Valley
If you've planned a trip to the Yarra Valley for the gourmet food and wine, I challenge you to pack your walking shoes as well. In my experience, there can be too much of a good thing visiting wineries and eating cheese — after a few days, people often take a day trip to Melbourne to get a taste of normal life.
If you want a real mid-way reset to your week away in the Yarra Valley, avoid the busy streets on the weekend and head for the trails in the National Park. Walk among the trees, drink in the views, breathe some fresh air, and return to town feeling hungry. You won't regret it.
I hope you're feeling inspired to get out and explore the forested hills behind the famous wineries of the Yarra Valley. The Yarra Ranges National Park is an absolutely underrated park for hiking. The chance to hit some quiet trails with just the sound of birds and your own feet hitting the ground might just be the rejuvenating weekend you need. Hopefully, I'll see you out there soon!