With an icy chill signalling that it is time to dust off your thickest socks and knitted scarves, it would be easy to simply throw a blanket over your head and attempt to hibernate for the next couple of months. And while we are never opposed to a trip north in search of warmer weather, it would be a mistake to count out the Victorian capital when it comes to planning your mid-week excursions or weekend adventures. This winter, the city of Melbourne is shaking off the lockdown blues and is coming alive with a red-hot line-up of events, exhibitions, activations and installations – and that's not even the half of it!
So, if the idea of sipping hot chocolate in an igloo, wandering laneways in search of murals, going to see a musical or checking into a swanky new hotel sounds like a good time, then grab your warmest coat and make a beeline for Melbourne. The wonderful wintery rewards await!
For Culture-Vultures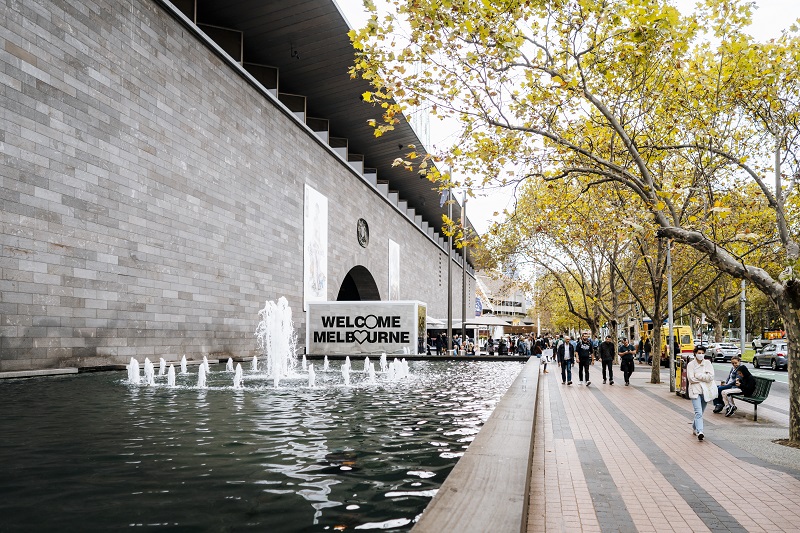 See The Disney Exhibition At ACMI
You don't need to be a Disney fan to appreciate the charm and nostalgia of ACMI's newest exhibition, which is a celebration of one of the world's most prolific animation studios. Disney: The Magic of Animation is on now and runs until 13 October, and features more than 500 artworks, sketches and paintings dating right back to the 1920s, when Mickey Mouse starred in his first talkie, Steamboat Willie. Our favourite bit? Becoming part of a scene in the beloved classic, Snow White and the Seven Dwarfs.
Visit The NGV
The place to be this winter is the National Gallery of Victoria, which has released a jaw-dropping schedule of exhibitions and events that will keep you coming back for more. Returning after last year's COVID-forced break, the 2021 Melbourne Winter Masterpieces presents French Impressionism: From the Museum of Fine Arts Boston (until 3 October), which includes works by masters such as Claude Monet and Edgar Degas. Goya: Drawings from the Prado Museum (until 3 October) is a must-see for fans of the revered Spanish painter, while NGV Friday Nights reignites in June with live music, DJ sets and French-inspired dining and bar options.
Have A Night Out At The Theatre
Melbourne's theatre scene is bouncing back in this new post-COVID world, and you just need to glance at the city's winter line-up to see proof of that. Harry Potter and the Cursed Child continues to cast a spell on audiences more than two years after it debuted, and Frozen the Musical is set to do the same from June. Moulin Rouge! The Musical makes its long-awaited premiere on 13 August, while The Australian Ballet will present Shakespeare's Romeo and Juliet from 27 August and Harlequinade from 10 September.
Discover Flash Forward
40 of Melbourne's laneways have been transformed as part of a huge new creative project that is aiming to revitalise the city and encourage people to explore again. Free to the public, Flash Forward will see murals and art installations by local creatives pop up across iconic CBD spots like Drewery Lane, Corrs Lane and Bourke Place. These laneways will also play host to live music performances by both established artists and rising up-and-comers.
For Fun-Seeking Families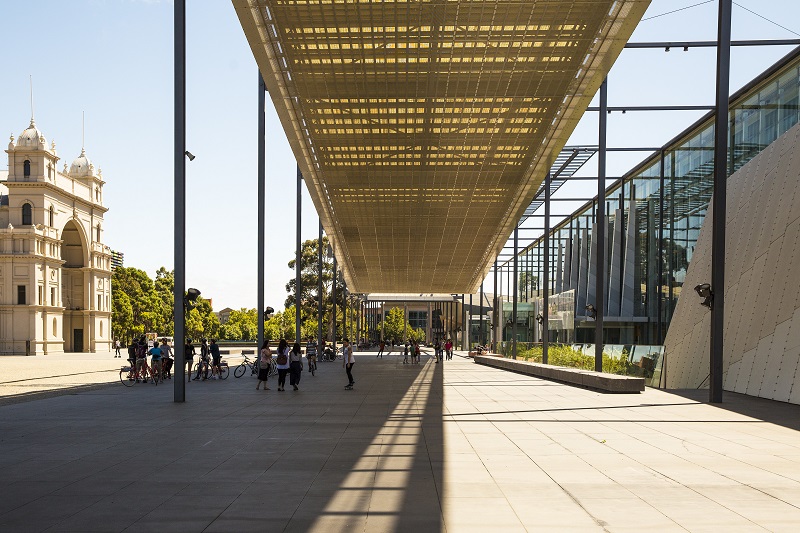 Head To The Melbourne Museum
If you've been looking for a sign to visit the Melbourne Museum, this is it. The Treasures of the Natural World exhibition opens from June and features more than 200 extremely rare, handpicked items direct from the London Natural History Museum's vast and priceless collection. We're talking about things like the biggest butterfly in the world (which boasts a wingspan of 30 centimetres), a rare Martian meteorite and a 200 million-year-old Ichthyosaurus fossil.
Explore The Winter Village
Located atop the Skyline Terrace at Federation Square, the Winter Village is a must-visit haven that the whole family can enjoy. Until 29 August there will be food trucks, pop-up bars, (faux) snow showers and even an ice skating rink, but the coolest part would have to be the see-through igloos. These cosy little pods can be booked in advance, and with food and beverage packages also available, there may be no better place to sit back, snuggle up and admire the twinkling city lights.
For Those With An Appetite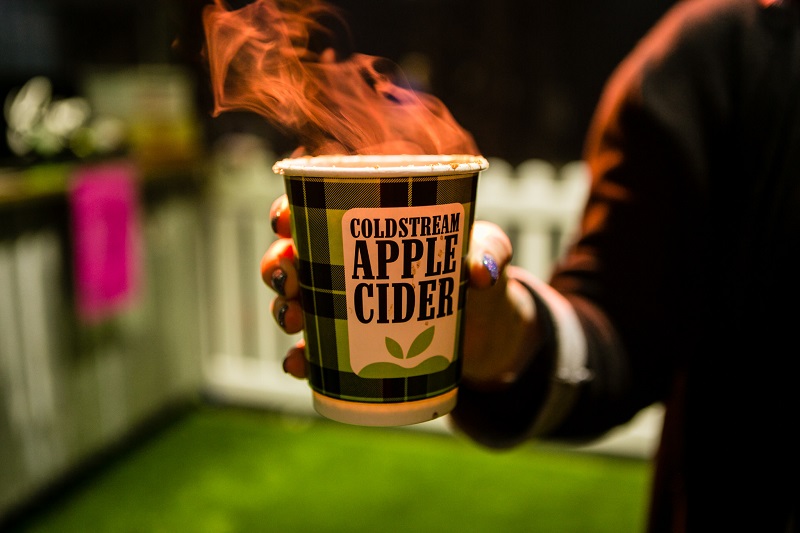 Feast At The Winter Night Market
Your Wednesday nights just got a whole lot tastier with the return of the Queen Victoria Winter Night Market. An empty stomach is required to make the most of the mouth-watering menu of goodies on offer, with stalls spruiking everything from cheesy pasta, dumplings and curries, to a decadent assortment of desserts. You won't go thirsty either, with mulled wine, craft beer and hot chocolates flowing freely, plus live performances to keep you entertained. (Please note that the QVM Winter Night Market is currently postponed, but is slated to re-open as soon as possible! Keep checking back in for dates).
Check Out The Melbourne Food and Wine Festival
The Melbourne Food and Wine Festival traditionally takes place in March, but in 2021 it is expanding to include a special 10-day winter edition. Beginning in August, the event will be focused purely on Melbourne and what makes the city's hospitality industry so great. Expect to see some of the biggest names in food take part, while there's guaranteed to be plenty of delicious dishes available to gorge on.
Dine Out At A New City Restaurant
Ask any local and they'll tell you Melbourne is the culinary capital of Australia. And with a roll call of acclaimed restaurants that include Tipo 00 and Tonka, it's not hard to understand why. But there are a bunch of new kids on the chopping block that are shaking up the Melbourne foodie scene. Hero, Farmer's Daughter, Gimlet at Cavendish House and Chancery Lane are just a few earning rave reviews, while the likes of Indu, Mejico and the recently reopened Massi are well worth securing a booking at.
For A Cute City Date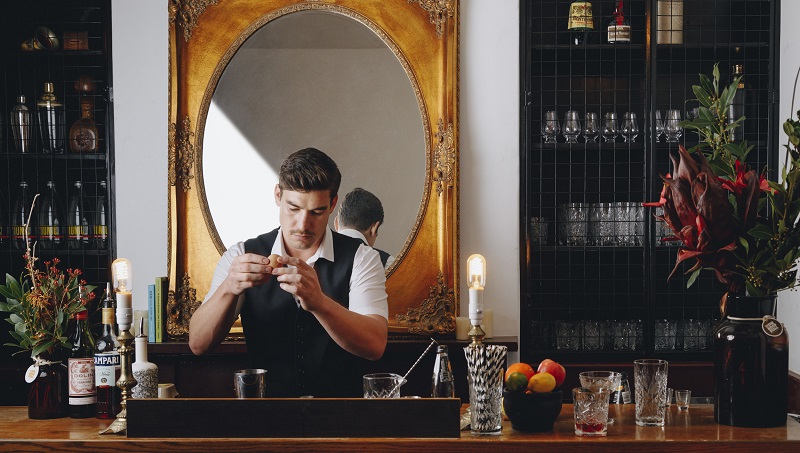 Sip Gin At An Urban Distillery
We all know Melbourne has a couple of secrets up its sleeve, but did you know the city is home to not one, but two distilleries? That's right, you can get your fix of top-quality gin right in the heart of the CBD. Patient Wolf Distilling Co's red brick warehouse in Southbank may look unassuming from the outside, but head in and you'll find a contemporary space dominated by a single-room bar and gleaming copper Mueller. In a heritage-listed cottage in Casselden Place, Little Lon Distilling Co is serving up flavour-packed cocktails and running intimate gin tasting sessions.
Treat Yourself To A Staycation
While everyone in Melbourne was in lockdown last year, some of the biggest names in the hospitality industry were busy launching an impressive collection of world-class hotels. A new Hilton opened on Little Queen Street, the W Melbourne is now welcoming guests and the Quincy Hotel is turning heads for its modern decor and epic rooftop bar. Add to the mix Next Hotel Melbourne and Lancemore Crossley St., and there's never been a better time for an overnight staycation.
Join A Walking Tour
With its easy-to-navigate, grid-like layout and network of hidden laneways, Melbourne is made for pedestrians, and the best way to explore it is by joining one of the many walking tours on offer. Whether it's a guided excursion of the quirky street art, a night-time jaunt in search of ghosts and ghouls, or even a chocolate shop crawl of the city's sweetest establishments, there's something to suit everyone.
Get out and explore the Melbourne CBD this winter, and use Webjet to book cheap flights to Melbourne if you need to travel from interstate. You can also use Webjet to book things to do, and Melbourne hotels and accommodation.
Please note that opening dates and periods are correct at the time of publication, however may be subject to change without notice.
Hero: Drewery Lane. Credit: Ray Rayes | Visit Victoria