New Zealand boasts some of the best skiing in the Southern Hemisphere. Its ski scene combines incredible views, options that won't break the budget and that laid-back atmosphere that makes New Zealand such an attractive holiday destination. Whether you're looking at larger ski resorts or intimate club fields, New Zealand's slopes offer something for first-timers through to pro-riders.
Treble Cone
Treble Cone is not only the largest ski area on the South Island, but it is also home to the region's longest vertical drop, at 700 metres. This, combined with its average of more than five metres of snowfall per season — the highest amount in the country — makes Treble Cone an ideal choice for intermediate and advanced skiers. Located just a 30-minute drive from the town of Wanaka, Treble Cone is blessed with breathtaking views of Mount Aspiring and Lake Wanaka below. Although only about 10% of the terrain is suitable for beginners, Treble Cone's natural beauty will appeal to just about everyone.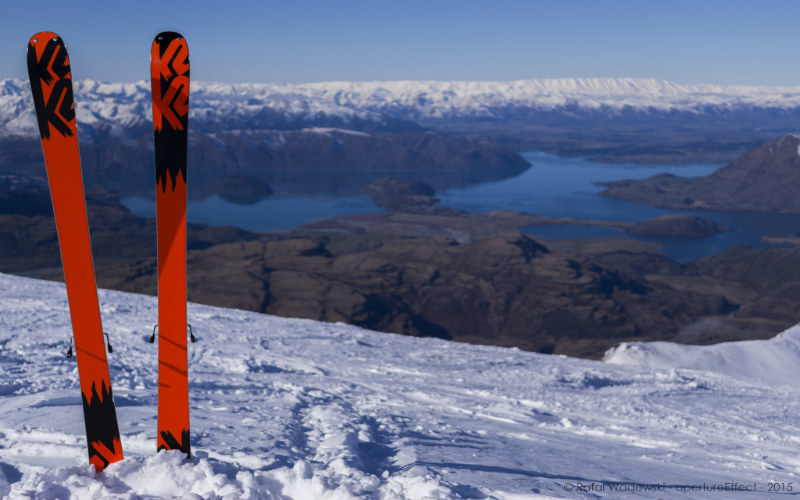 Craigieburn Valley
The name "Craigieburn" is likely to be known to snowsports enthusiasts around the world. Located about two hours' drive northwest of Christchurch, this is something of a haven for expert-level skiers and snowboarders. In fact, Craigieburn and Treble Cone boast the highest proportion of black runs in New Zealand, with 45% of the landscape categorised as advanced terrain.  Untamed and uncrowded, Craigieburn contains the kind of powder-filled bowls that are usually hard to come by without access to a helicopter. Free from any kind of artificial grooming, the entire area is technically off-piste — which makes Craigieburn a fantastic playground for adventurous and independent skiers.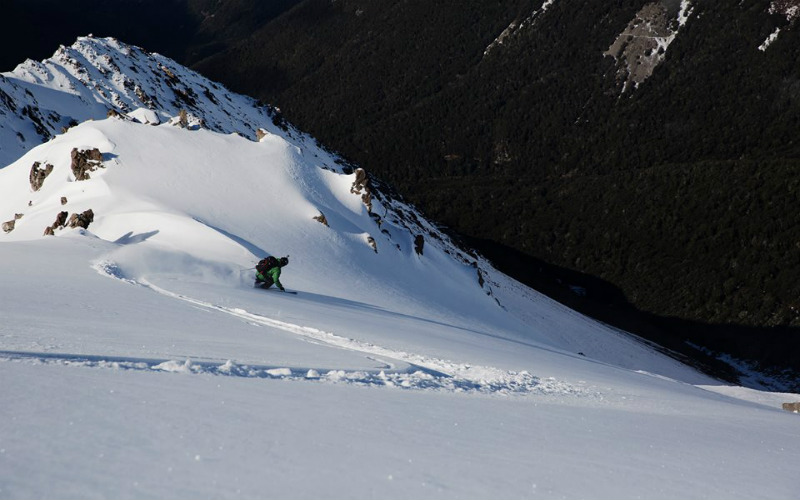 Broken River
Just a 15-minute hike from Craigieburn is where you'll find the Broken River Ski Area. This area receives the same generous snowfall as its better-known neighbour, yet contains fewer vertigo-inducing black runs. Although the terrain still has plenty of chutes and steep basins to keep advanced skiers busy, the atmosphere is easy-going and welcoming. Broken River's sheltered bowls and reasonably avalanche-safe access road allow it to operate more often than nearby ski fields; if you have any doubts about the weather, this is the best place to be. Broken River is also relatively unknown, which means that savvy skiers could have the powder all to themselves.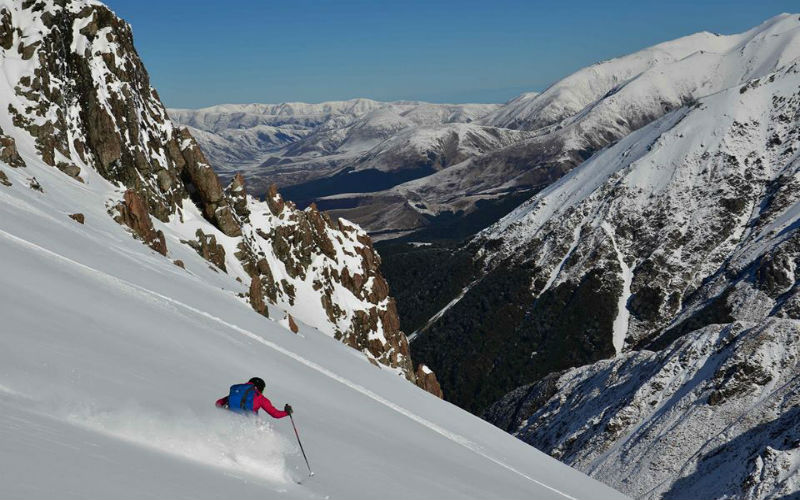 Cardrona Alpine Resort
Cardrona is considered one of New Zealand's most family-friendly skiing destinations. Less than an hours' drive from Queenstown, Cardrona contains enough groomed slopes to suit all ability levels. Although the powder coverage and total snowfall levels aren't as impressive as other places to ski in NZ, Cardrona still offers an incredible skiing experience; on-site facilities include gear hire, ski schools, eateries and even child care services. It's thanks to these perks that Cardrona swarms with visitors during the school holidays. Don't be fooled by its child-friendly reputation, though — Cardrona also caters to the big kids with four terrain parks, a halfpipe, and one Olympic-sized halfpipe to boot!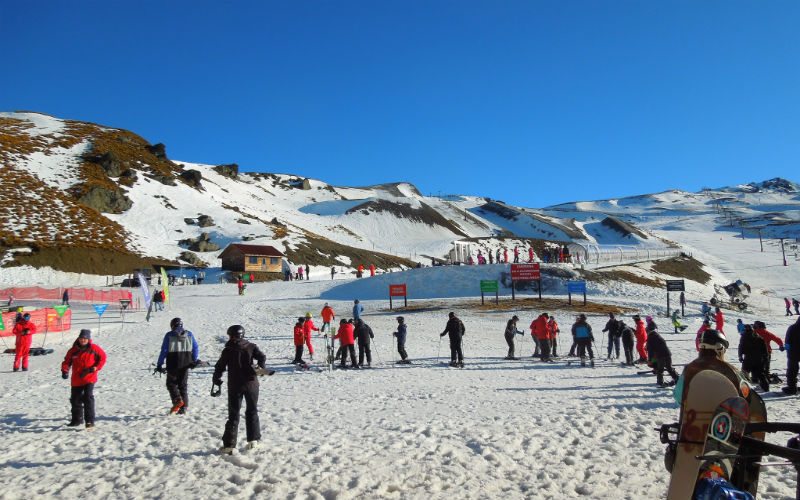 Mount Olympus
Mount Olympus is another top skiing spot located within the Craigieburn mountain range. Less visited than either Craigieburn or Broken River, the nerve-wrecking road to Mount Olympus usually weeds out all but the most determined powder-hounds. Much like Craigieburn, the Mount Olympus Ski Area mostly caters to expert-level skiers and snowboarders. The relatively small ski area (60 hectares) houses some huge terrain, with even more available to those willing to hike above and beyond the ski lifts. The amount of traversing required to access these areas means that Mount Olympus generally favours skiers over snowboarders. Still, a long day on the slopes will make a night at Top Hut, Mount Olympus' legendary ski-in ski-out lodge, even more rewarding.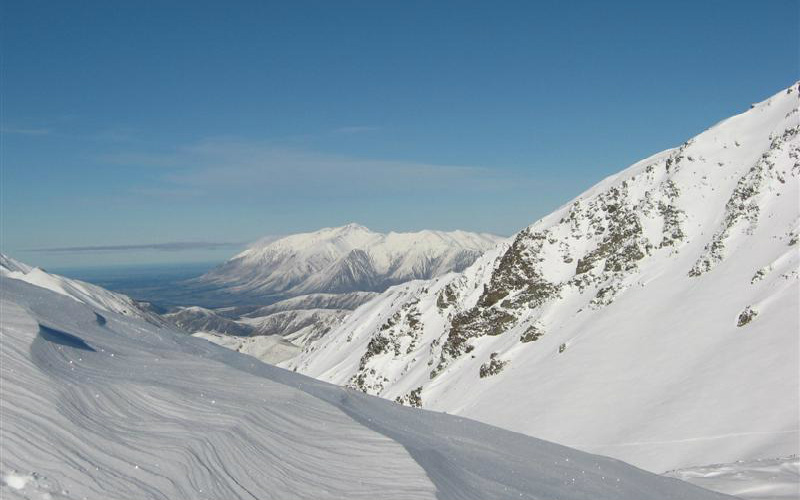 Featured Image Credit: Jason Blair.