Thinking about visiting Auckland? Read through our travel guide, featuring the best time to fly and other tips, before booking your flights and accommodation!
Where is Auckland?
Located on New Zealand's North Island, Auckland sprawls across a narrow stretch of land between the Tamaki River (Pacific Ocean) and Mangere Inlet (Tasman Sea). With more than 1.5 million residents, Auckland is home to almost one third of New Zealand's entire population. In fact, this is the largest metropolitan area in both New Zealand and Polynesia, so prepare yourself for a thriving arts scene, diverse dining and much, much more.
When is the best time to visit Auckland?
The best times to visit Auckland are during the shoulder seasons of autumn and spring. Temperatures between May and March sit between a pleasant 12–20?, while September to November is slightly cooler, averaging between 10–18?. If you don't mind cooler climates, consider travelling to Auckland during winter for cheaper flights and accommodation, as well as even thinner crowds. Although winter temperatures in Auckland are surprisingly reasonable (7–15?), be prepared to encounter rainfall almost every other day.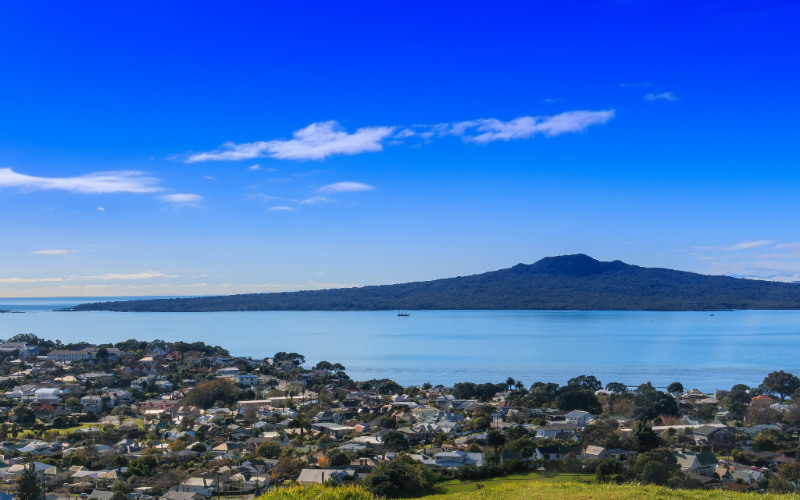 When is the best time to book flights to Auckland?
The best time to fly to Auckland is during May, August and September, with the average flight from Australia costing, on average, below $200 one way. Regardless of which month you choose, we recommend booking around 6 months in advance for a chance to get the cheapest flights to Auckland possible.
When is the most expensive time to visit Auckland?
Summer is peak season in Auckland, with warm temperatures, plenty of sunshine, and the tourist numbers to match. As New Zealand's northernmost major city, Auckland typically welcomes a large number of tourists during summer, as well as Kiwis from further south who are looking to soak up some sunshine. However, if you're willing to give the warmer weather a miss, you can easily save on flights, accommodation, and other travel expenses.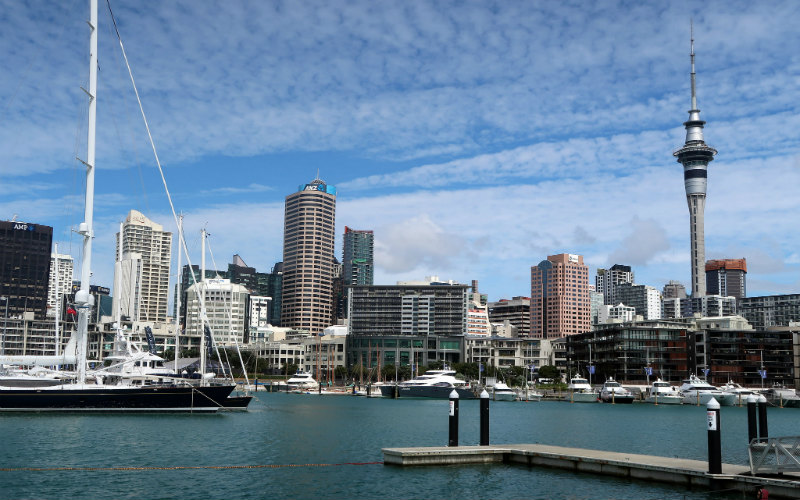 What is there to do in Auckland?
With its gleaming skyscrapers, volcanic islands, and some 29,000 km of coastline, Auckland's visitors will find themselves spoilt for choice. Start at the top observation deck of the Sky Tower; from 220 metres above the city, these incredible views stretch as far as 80 km into the distance. Thrill-seekers can even take on the 192-metre Skyjump—a unique, inner-city bungee which allows jumpers to reach speeds of up to 85 km/hr.
If adventure is what you're looking for, rest assured that Auckland has plenty more to offer. The city is surrounded by fertile farmland, with white sandy beaches, dense rainforest, volcanic cones, wildlife reserves, thermal springs and black-sand surf spots all found nearby. Venture onto the sparkling waters of Hauraki Gulf and discover even more opportunities for adventure. Whether it's ziplining on Waiheke Island, or hiking through the beautiful landscapes of Tiritiri Matangi Island, there's no shortage of ways to soak up Auckland's incredible surroundings.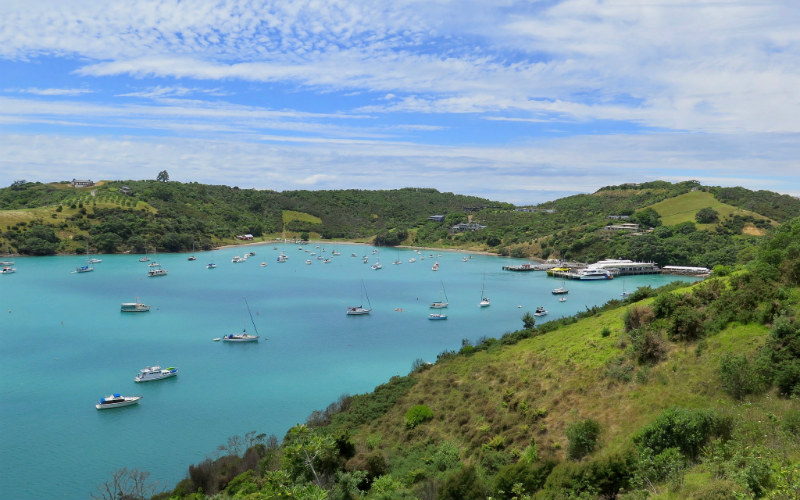 Back in the city, you'll find a diversity of cultural attractions to suit all kinds of travellers. Auckland's tapestry of Maori and European influences can be seen in vivid colour at establishments such as Auckland Museum, Howick Historical Village, and Auckland Art Gallery Toi o Tamaki. From casual pubs to modern eateries and fine-dining restaurants, Auckland is also home to diverse dining scene enriched by flavours from around the globe. The city also plays host to a number cultural events throughout the year, including the Auckland Festival, the New Zealand International Film Festival, the Auckland Triennial, and the New Zealand International Comedy Festival.
With its wealth of cultural attractions and breathtaking natural beauty, it's no surprise that Auckland regularly ranks among the world's most livable cities.
What should you know before you travel?
One of the best ways to travel around Auckland—and New Zealand at large—is undoubtedly by car. While this is a great way to soak up the scenery at your own pace, be aware that New Zealand's notoriously winding roads can often be made dangerous by wide-turning vehicles and even the odd sheep.
Those looking to immerse themselves in the buzz of city life should head elsewhere between Christmas and New Year; most Aucklanders will be found at the beach during this time. While some attractions might remain open, many smaller shops and restaurants will be closed until the New Year. Of course, this could also be a good thing for anyone looking to enjoy some peace and quiet during what is otherwise one of Auckland's busiest periods.
Lastly, be aware that major fault lines run along the length of New Zealand, meaning that earthquakes are an ever-present, if occasional, hazard. As with anywhere else in New Zealand, be sure to pack appropriately before embarking on any kind of serious hike. Hypothermia is a real risk for travellers in New Zealand, especially at high altitudes and during winter.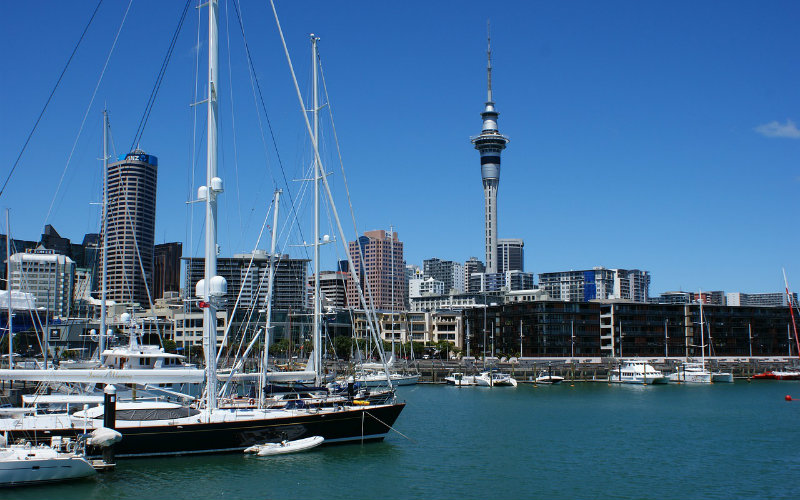 Ready to discover all that Auckland has to offer? Compare cheap flights to Auckland, find great hotels and more with Webjet!
Feature Image Credit: Francisco Anzola / CC by 2.0.