Planning a holiday on the Gold Coast? Beyond the region's beautiful beaches, vibrant nightlife and thrilling theme parks, there's so much to see, do and experience. Head off the beaten track and discover 10 unforgettable things to do on the Gold Coast!
1. Excite your taste buds in Palm Beach
In recent years, Palm Beach's food scene has grown with incredible speed, with more than 50 cafes and restaurants now scattered throughout the coastal suburb. Just 15 minutes from Surfers Paradise, you'll find a wide assortment of eateries to enjoy across Palm Beach, from relaxed cafes through to restaurants serving up everything from Modern Australian flavours to authentic European and Asian fare. Enjoy the convenience of five restaurants in one at The Collective, soak up the laidback local vibe at Wildernis Café + Bar, or settle in for an Italian feast at Balboa Italian.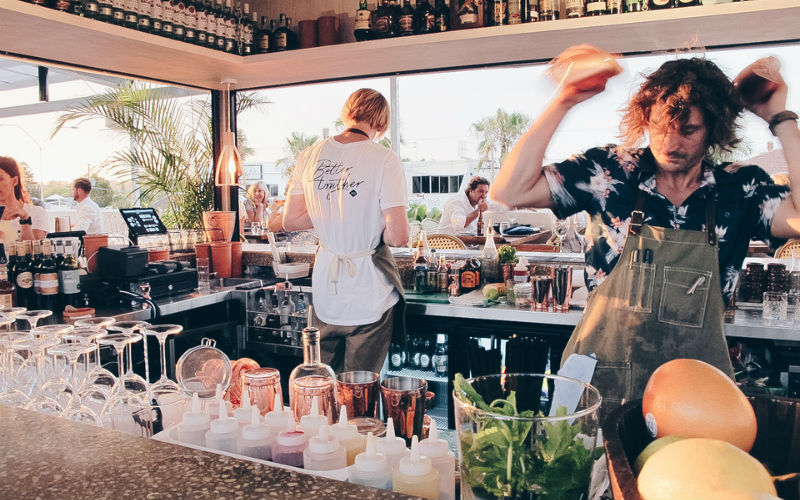 2. Embrace the Gold Coast's Indigenous heritage
Take some time out to soak up your surroundings and learn more about the Gold Coast's natural history and Indigenous heritage with Jellurgal Cultural Tours, or take the opportunity to meet a variety of native Australian wildlife species at David Fleay's Wildlife Park. If you'd prefer to set out on an self-guided adventure and experience the region firsthand, hire a kayak and embark on a relaxing paddle on the waters of Tallebudgera Creek.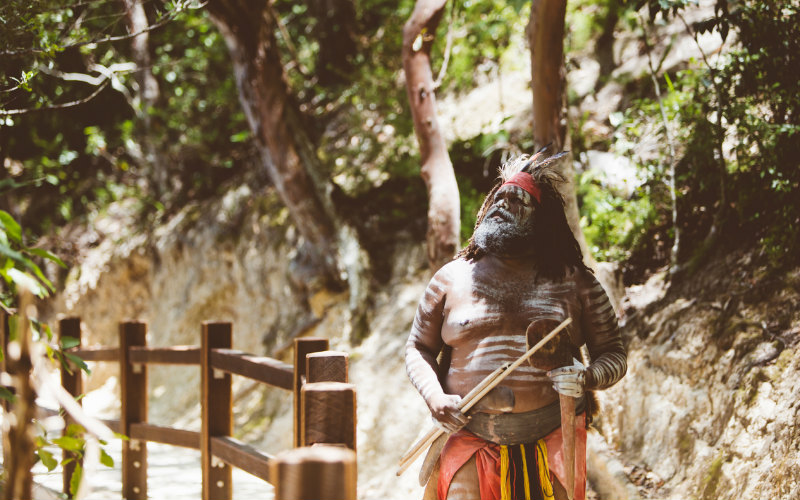 3. Spend the day chasing waterfalls
Although it is perhaps best known for its surf, sand and beautiful beaches, the Gold Coast's hinterland, found less than an hour from the region's coastal hub, is also home to an abundance of natural beauty. Captivating and awe-inspiring, the hinterland's waterfalls are among its must-see attractions, with spots such as Curtis Falls (Mount Tamborine), Morans Falls (Lamington National Park) and the falls along the Box Forest Circuit well worth the journey.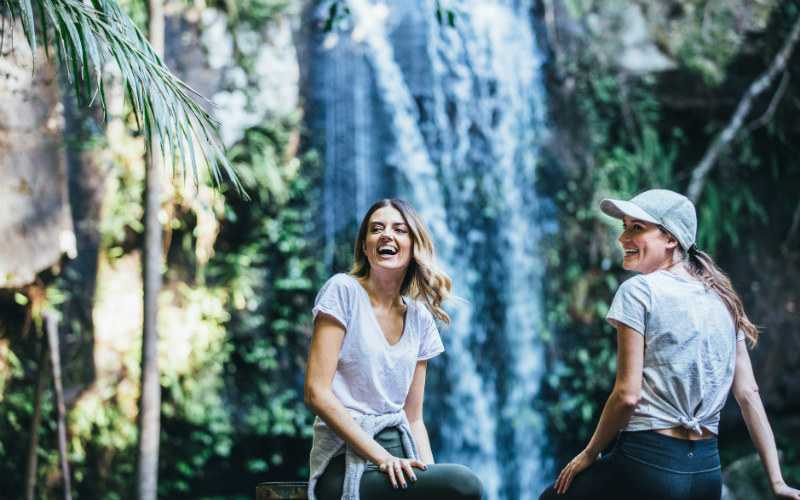 4. Get crafty in Palm Beach
Whether you happen to love everything craft related or are looking for your newest hobby, The Craft Parlour in Palm Beach has you sorted. Offering half-day, full-day and multi-day creative workshops, the studio provides a warm and welcoming environment for learning everything from knitting and screen printing through to leatherwork, shibori (a Japanese fabric dyeing technique) and jewellery making. Pay a visit by yourself, with friends or with the kids in tow, and discover some fantastic ways to harness your inner creativity.
5. Explore the Gold Coast by bike
While it's tempting to spend the day lazing on the beach, there's so much to see and experience across the Gold Coast by bike. Allowing you to head off the beaten track, soak up some incredible views and stop wherever you feel, it's a fantastic opportunity to get to know the area. Get your fix of brilliant coastal beauty as you follow the 48 km Darren Smith Memorial Route from Coolangatta to Paradise Point, or try Currumbin Valley for a taste of road cycling. If you'd rather head off-road, a variety of world class downhill, enduro and BMX courses are just waiting to be explored. If you're interested the region's trails and cycling events, find out more about road cycling and mountain biking on the Gold Coast before you arrive.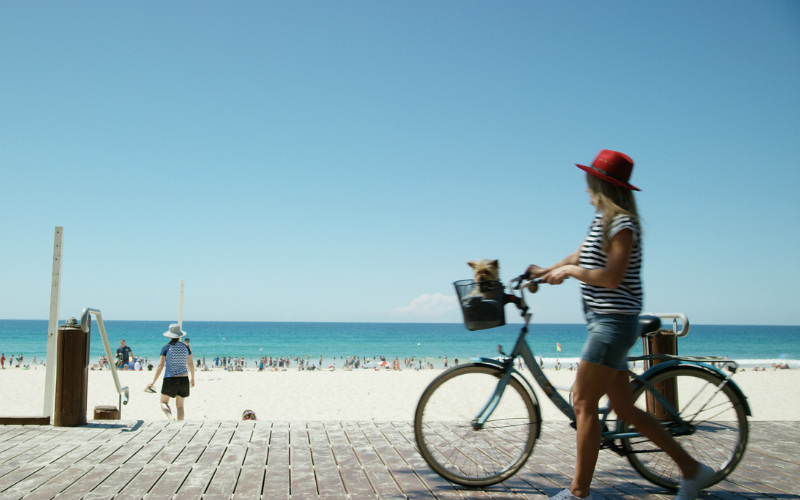 6. Tour local craft breweries
The craft beer scene has well and truly exploded on the Gold Coast, with a number of breweries, including the Burleigh Brewing Co., Balter Brewing Company and Black Hops Brewing, now operating across the region. Serving up classic ales, innovative brews and more, there's a beverage on offer to suit almost every taste. If you love a good tipple, guided brewery tours are available from companies such as Crafted Coast or Hop On Brewery Tours, allowing you to sample the Gold Coast's best brews without having to worry about transport or planning your day.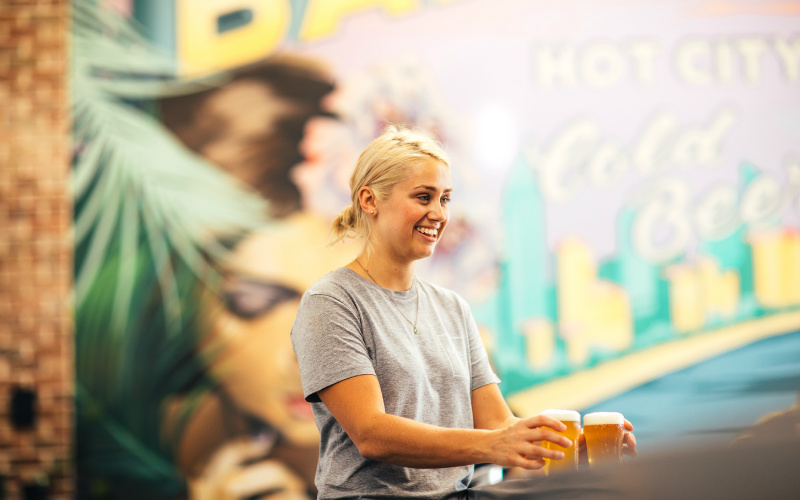 7. Get in touch with your inner foodie at The Kitchens
Said to be both Queensland's biggest food court and the first of its kind in Australia, The Kitchens at Robina Town Centre are nothing short of a food lover's paradise. Home to more than 60 cafes, restaurants, bars and food retailers, the food court provides a space for chefs, providores and artisanal food producers to serve their delicious offerings, giving food lovers access to everything from New York-style bagels and Italian woodfired pizza to fresh seafood in the one spot. Fascinating food related events are held on a regular basis at The Kitchens, so be sure to check for upcoming events before you visit.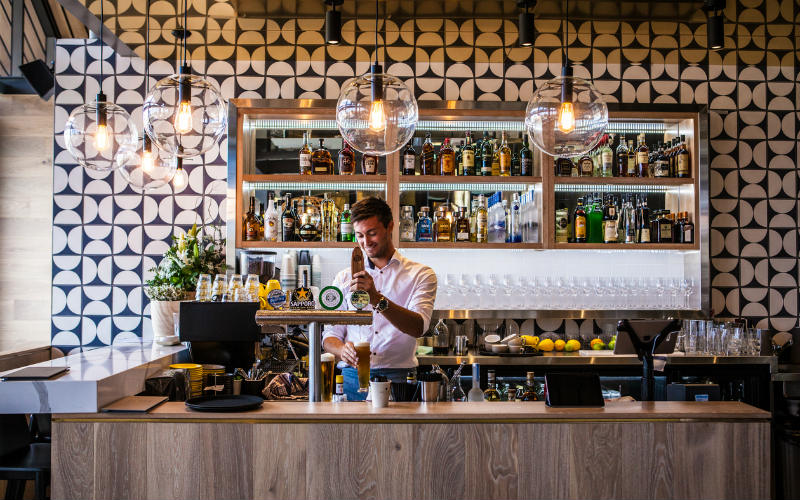 8. Enjoy the great outdoors in style
There's nothing quite as invigorating as spending a night or two out in the great outdoors, but it's certainly all the more enjoyable to do so in style.Taking the hard work out of glamping, Glamping Days Hire Company makes it easy to enjoy the beauty and tranquility of the great outdoors, with all the luxuries you simply can't do without. Glamping Days Hire Company does all the planning, booking and setting up of your camp, meaning that on your arrival, all you're left to do is to check in at the campground, head to your campsite and unwind.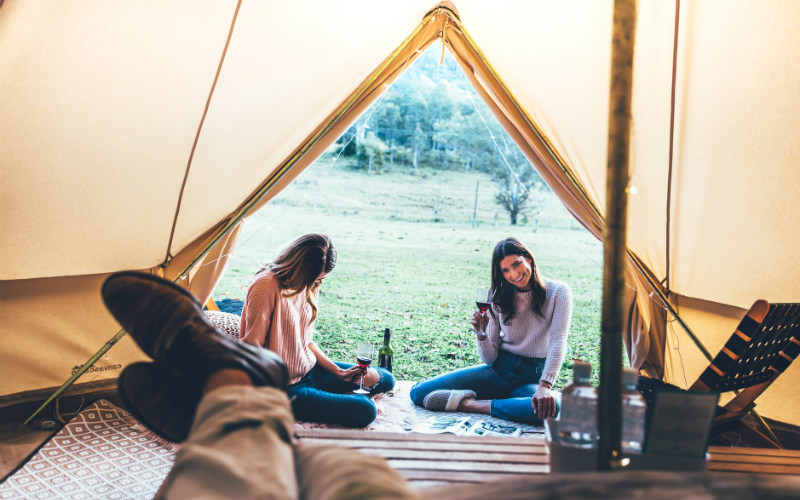 9. Stretch your stress away
Bordered by beautiful beaches, there's no better setting for a yoga session than the glittering Gold Coast. Try your hand at a standup paddleboarding yoga class at Pure Aloha Yoga in Burleigh Heads, indulge in a spot of anti-gravity yoga at Mermaid Waters' Yoga Shed or take a class overlooking the water at BSKT Yoga at Mermaid Beach. Offering a variety of yoga styles, there's a studio to match almost every preference. If yoga really isn't your favourite activity, consider a relaxing float therapy session at the Freedom Float Centre in Burleigh Heads.
10. Share your best snaps at an Instameet
If you love taking photos, consider attending an Instameet during your visit to the Gold Coast. A great opportunity for photography lovers of all skill levels to meet and share their tips, tricks and favourite photo spots, you might just get the help you need to land your next incredible shot. One group well worth checking out is the 'IGers Gold Coast'.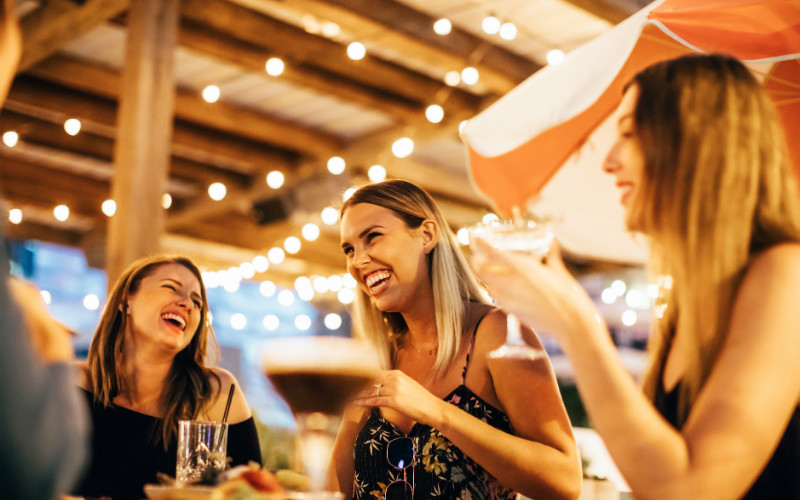 Want to find out more about the Gold Coast and its wonderful attractions? Check out Destination Gold Coast, the official city guide for Australia's Gold Coast, for the best local tips on where to stay and what to do.
Ready to discover all the Gold Coast has to offer? Find and compare cheap flights to the Gold Coast with Webjet today!