Boasting beautiful landscapes, incredible food and a fascinating history, Vietnam is one of Southeast Asia's most interesting destinations. Here are 10 important things to know before you visit Vietnam for the first time.
It's probably bigger than you think
Whether you travel by bus, by train, or by motorbike, the 1,600km journey between Hanoi and Ho Chi Minh City takes a total of around 35 hours to complete. This doesn't account for the fact that overland travel often takes much longer than expected for foreigners, so plan your time accordingly. Those who want to follow the popular route from Hanoi to Ho Chi Minh City (or vice versa) should allow at least three weeks to avoid rushing and missing important sights and experiences. Ideally, travellers with less than three weeks on their hands should stick to either Northern, Southern or Central Vietnam, rather than trying to see it all.
Visas are serious business
It's no secret that some countries take a more relaxed view of visa requirements than others. Cash in hand, over-the-counter visa extensions are not uncommon, especially in Asia. However, Vietnamese officials take travel visas very seriously—and so should you. Make sure you check all requirements before entering the country, and take all instructions literally (tourists have reportedly been turned away for not having a printed copy of their forms as instructed). This same principle also applies when leaving the country. Even if you get on a bus the day before your visa expires, arriving at the border after midnight will elicit a cold reception from the officials eyeing your passport.
Crossing the road requires both courage and caution
For many tourists, one of the most foreign things about Vietnam is the traffic. This country is renowned for its idiosyncratic road rules—or lack thereof—and the resulting spectacle can be extremely daunting for first-time visitors. Traffic lights can sometimes act more as guidelines than rules, and even pavements and median strips aren't off-limits for motorcyclists in a hurry. As a pedestrian, the safest bet is to wait for a local to cross and then stick close to them. Otherwise, a slow and steady venture onto the road—while maintaining eye contact and using hand signals with oncoming drivers—should allow the traffic to envelop and flow around you like water. Be aware that truck and bus drivers can't offer pedestrians this same hospitality, so wait until the coast is clear (except for the hundreds of motorcycles, of course).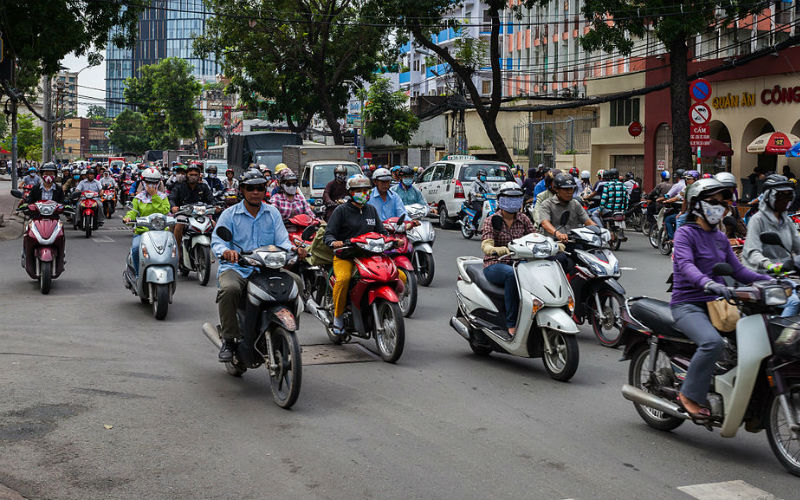 The alphabet
Unlike its neighbouring countries of China, Laos and Cambodia, Vietnam uses the Latin alphabet. This makes it much easier to get around without having to spend too much time memorising Vietnamese words and expressions for every occasion. By downloading a Vietnamese dictionary on an offline translation app, such as Google Translate, you can communicate quite easily with locals by taking turns using the QWERTY keyboard on your phone.
The WiFi is free-flowing
While offline travel apps are always a fantastic idea, they're not as essential in Vietnam as they are in other countries. In fact, many travellers are surprised at how connected the Vietnamese are to WiFi. While exploring the cities, you shouldn't have much trouble finding free WiFi in restaurants, shops, in hotels, and on street corners. Unless you intend to visit rural areas (or can't stomach the thought of a bus ride without internet), you should be able to get around quite happily without a Vietnamese SIM card.
Each region has a different climate
With its two biggest cities spaced further apart than Boston and Florida, it should come as no surprise that Vietnam experiences huge variations in weather. While hot, wet summers should be expected across the board, you'll also find single-digit temperatures (and even snow) in northern Vietnam during winter. Cities in the Central Highlands are much cooler than their coastal counterparts, but experience significantly more rainfall throughout the year. Meanwhile, the tropical climate of southern Vietnam means year-round humidity; travel here between January and March for your best chances of staying (relatively) dry.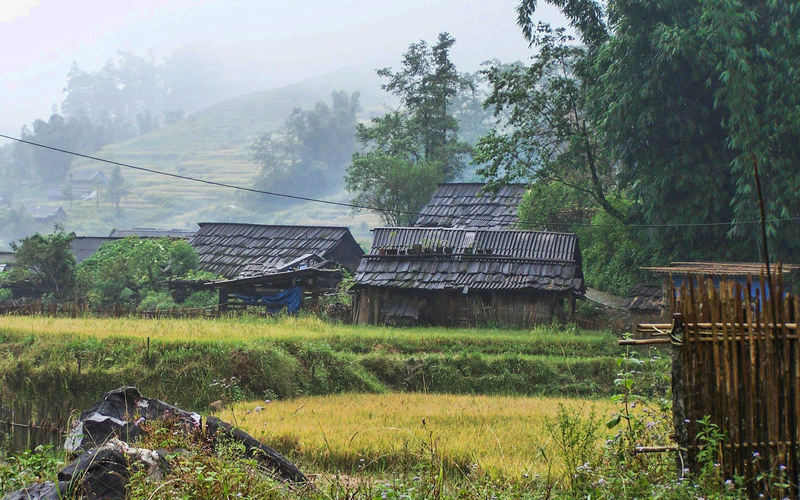 Bus passes can save you time and money
One of the easiest and cheapest ways to explore Vietnam is with an Open Bus Ticket. After paying a one-time fee (generally around $45 AUD), travellers can hop from one city to the next whenever it suits them. These tickets include transfers between the most popular cities found between Hanoi and Ho Chi Minh City (such as Hu?, Da Nang, H?i An, Nha Trang, ?à L?t and M?i Né) and can be used at your leisure for a one-month period. Vietnamese buses might not be the height of luxury, but for $45, you won't find a more affordable way to travel the country.
Vietnam isn't a beachy destination
From red sand dunes to rugged mountains and vibrant green rice fields, Vietnam boasts some of the most beautiful landscapes in the world. Unfortunately, its beaches have no part in this. What few beaches you can find in Vietnam are smaller and dirtier than their Thai, Cambodian and Filipino counterparts, so don't waste time trying to turn your Vietnamese adventure into a tropical beach escape. While there are certainly some nice beach towns to be found, surf and sand are not the main drawcards here.
Street food is the best food
This is a subjective statement, of course, but it would be a shame to leave a country so famous for its street food without trying some for yourself. In any city, you can find incredible bánh mì (baguette sandwiches), ph? (noodle soup), g?i cu?n (fresh spring rolls) and c?m cà (chicken on rice) being sold for just one or two dollars. Keep an eye on where the locals eat to find the best food around, and don't be afraid to try dishes you can't read or pronounce. To see a fresh, authentic Vietnamese meal cooked in front of you for as little as a dollar… well, it's not much of a risk at all.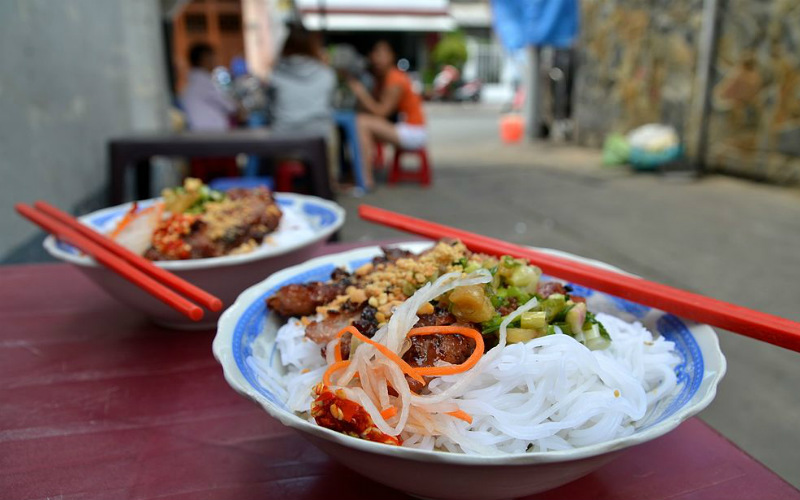 Packaged napkins aren't free
When eating out, you might find your table furnished with wet napkins wrapped in plastic, like something served with an aeroplane meal. It's worth noting that these aren't provided free of charge, and any used napkins will be added to your bill. Although they shouldn't cost more than 20 cents a piece, this can cause quite a bit of embarrassment for foreigners caught unawares—especially if they've grabbed a handful to keep for later use.
Ready to go on an adventure in Vietnam? Discover Ho Chi Minh City, Hanoi and beyond with Webjet Exclusives!