A bustling city with so much to offer, it comes as no surprise that Shanghai continues to grow in popularity with travellers across the globe. Filled with history, home to an abundance of great food and offering more opportunities to shop up a storm than most destinations, Shanghai is a city that simply shouldn't be missed.
Considering a visit to Shanghai? Check out our handy guide featuring the best time to fly before you book your next international break!
Where is Shanghai?
Shanghai can be found approximately halfway between Beijing and Guangzhou, two of China's major centres. The city sits at the mouth of the Yangtze River and positioned to the east of both the Yellow Sea and the East China Sea.
Located on the east coast of mainland China, Shanghai is both China's largest city and a leading global financial centre. It is one of the most prosperous cities in Asia and exudes an intriguing blend of the traditional and cutting-edge modern. Offering a distinctly cosmopolitan feel stemming from the historic influence of the French, British, Japanese and Americans, Shanghai has continued to grow in recent years, with more than a thousand high rise buildings now scattered across the city's skyline.
When is the best time to book flights to Shanghai?
According to our data, the best times to travel to Shanghai are May and October with average flight prices of $808 and $918, respectively. If you are looking to visit Shanghai, you should consider booking your flights in February or July, approximately 3 months before the low-cost departure dates.
When is the best time to visit Shanghai?
As with most destinations, the best time to visit Shanghai falls within the low and shoulder tourist seasons. The city's low season spans from November to February, while the shoulder season begins in June and continues to August. From November to February, temperatures in Shanghai drop and the weather is generally cold and windy, while the period from June to August is typically hot, with July seeing an average high of 32 degrees. Coinciding with the two weather extremes, attractions are generally less crowded and accommodation rates are lower during these times.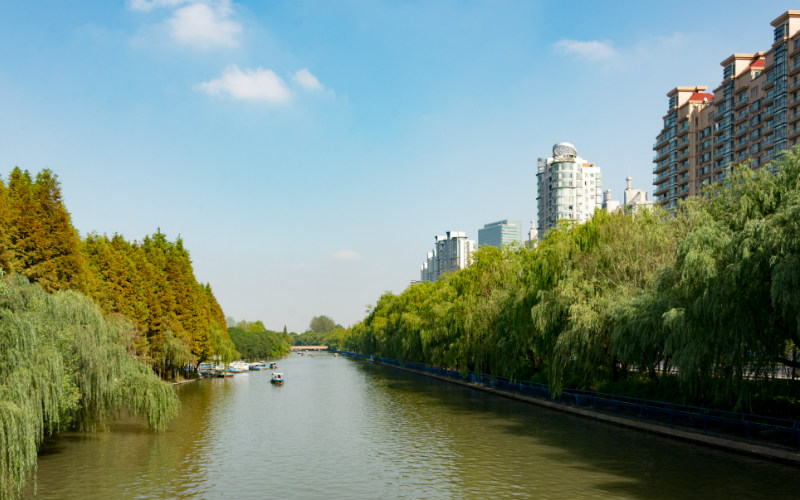 When is the most expensive time to visit Shanghai?
Shanghai's peak tourist seasons span from March to May and from September to October. At these times, the weather is generally pleasant, but the cost of flights and accommodation are at their peak, and tourist attendance at local attractions is at its highest. As with most major cities around the world, Shanghai can become very busy throughout school holidays and public holidays. If you are looking for fairer rates, it's best to avoid New Year's Day (the 1st of January), Chinese New Year (January, February or March), Tomb Sweeping Day (early April), May Day (1st of May), Mid-Autumn Festival (September or October) and National Day (the 1st of October).
What is there to do in Shanghai?
Nicknamed the 'Paris of the East', Shanghai has evolved over the years to become one of the region's top shopping destinations. From small, locally-run stores and traditional market stalls through to high-end boutiques and some of the biggest names in global fashion, the city offers visitors the opportunity to enjoy almost every imaginable shopping experience. Shop for souvenirs at local markets, have clothing custom made by one of city's talented tailors or give your credit card a workout at big name designer stores such as Armani, Stella McCartney, Burberry and Alexander Wang, along Nanjing Road and Huaihai Road.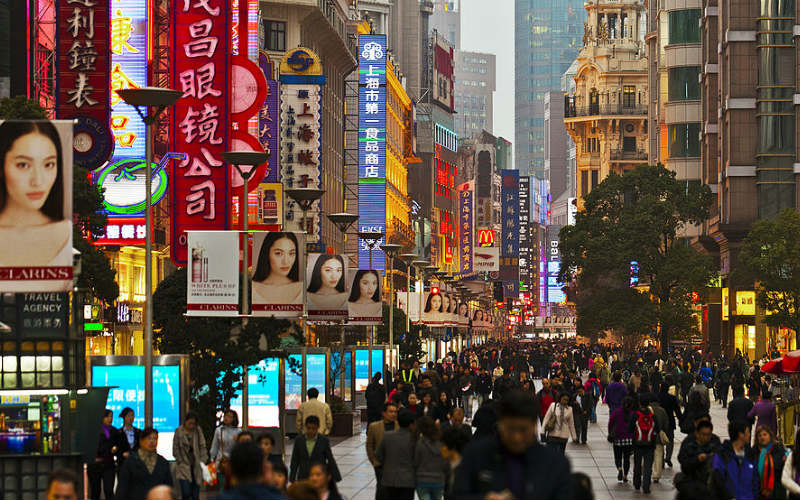 No visit to Shanghai would be complete without treating your tastebuds to some of delicious dishes on offer throughout the city. From flavoursome regional fare through to cuisines originating from all corners of the globe, there's something on offer to suit almost every preference and budget. Treat yourself to an evening of fine dining or get more bang from your buck with budget friendly street eats. Be sure to try some of the city's most popular dishes, including xiaolongbao (dumplings typically filled with pork and a fragrant broth), drunken chicken (sliced chicken marinated in Chinese liquor) and roast duck, for an authentic taste of Shanghai.
Starting out as a small fishing village, the last few centuries have seen Shanghai expand at an incredible pace to become one of the world's leading cities. Possessing a rich, and, at times, tumultuous history, the city has been heavily influenced by foreign powers from across the globe, including the French, British, Japanese and Americans, at different times during its existence. Taking a stroll through Shanghai's streets, it's easy to see this influence evident in the city's architecture and diverse districts. Some of the best known include the Former French Concession and The Bund, a waterfront district lined with buildings that once housed banks and trading houses operated by countries from across Europe, as well as the Russian and British consulates. Although perhaps not quite as captivating as its shopping or dining scenes, the city's history is well worth exploring if you hope to gain an understanding of the real Shanghai.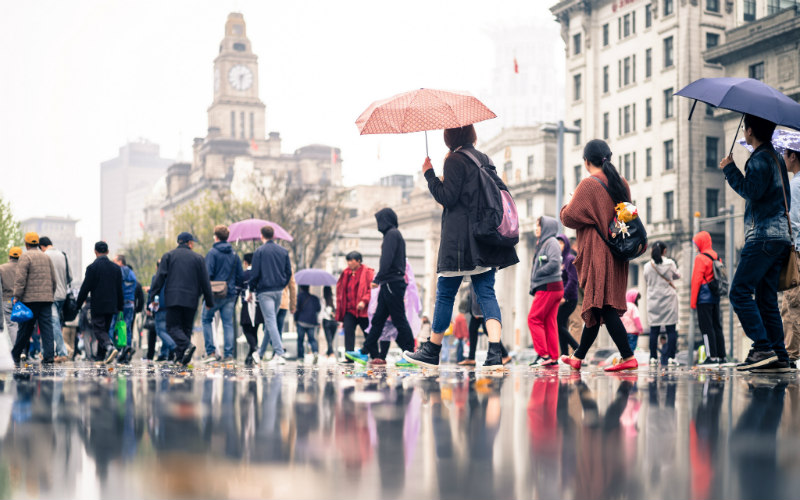 What should you know before you travel?
As with the rest of mainland China, Mandarin is the official language of Shanghai. Although it is a bustling city and English is taught in most schools, you will find that few people beyond international visitors, hotel staff and the younger generation will speak English. Before you travel to Shanghai, be sure to familiarise yourself with a few basic phrases to help you navigate your time in the city.
While visiting Shanghai, it is advised that you do not drink the tap water unless you have first boiled it or passed it through a reverse-osmosis filter in order to remove any contaminants that may be present. Some contaminants and traces of heavy metals will remain in the water even after treatment, so it is often best to opt for bottled water instead.
A bustling city home to more than 24 million residents, it comes as no surprise that Shanghai's air quality is less than ideal. As with many of China's other major centres, people with asthma and known respiratory issues should take adequate care to ensure they have the required medications to treat any symptoms that may arise.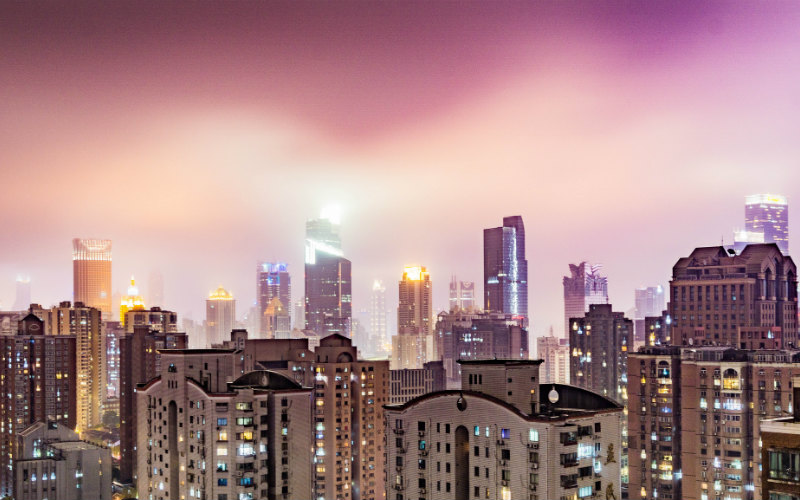 Ready to see the sights of Shanghai? Find and compare cheap flights to Shanghai, great hotels and more with Webjet!
Feature Image Credit: xiquinhosilva / CC by 2.0.