Thinking about visiting Colombo? Be sure to check out our travel guide, featuring the best time to fly, before you book your flights and accommodation!
Where is Colombo?
Colombo is situated on the west coast of Sri Lanka, bordering the waters of the Laccadive Sea. It is both Sri Lanka's largest city and its commercial capital. Divided into 15 different zones (similar to suburbs), the city also encompasses the country's official capital, Sri Jayawardenepura Kotte.
One of the busiest seaports in South Asia and home to more than 5 million residents, Colombo is a city that is vibrant, diverse and quite unlike anywhere else. Although having been influenced by cultures from across the globe for several centuries, the city remains uniquely Sri Lankan, offering the perfect excuse to get to know this amazing part of the world. Whether you're searching for a metropolitan experience with a difference or the ideal base for exploring the regions that surround the city, Colombo has it all.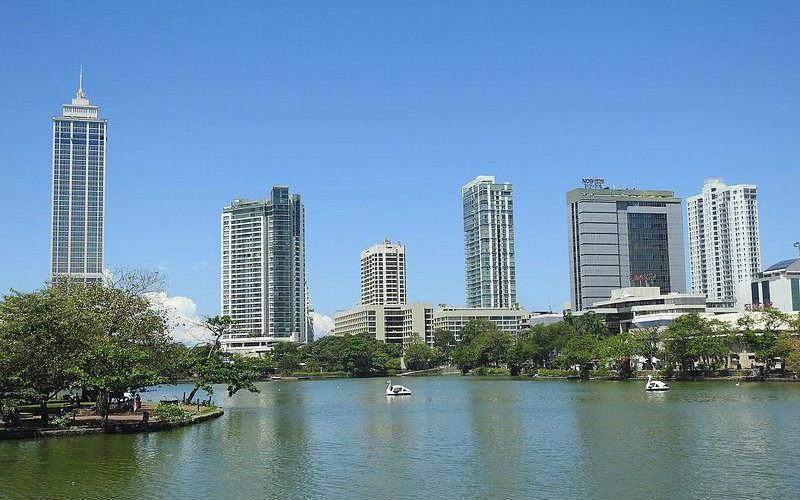 When is the best time to visit Colombo?
If you're searching for cheap flights and accommodation, consider visiting Colombo in October or November. Both months fall outside the city's peak season, meaning you may be able to snag some good deals on flights, hotels and even attraction entrance fees. Do keep in mind, however, that both months do sit within one of the city's monsoon seasons, so you may encounter a higher than average number of rainy days during your stay. April and May also tend to be a cheaper time to visit Colombo, but are also accompanied by wetter weather.
What is the best time to book flights to Colombo?
You'll typically be able to find cheaper flights to Colombo in July and August, approximately 3 months before the best time to visit the city.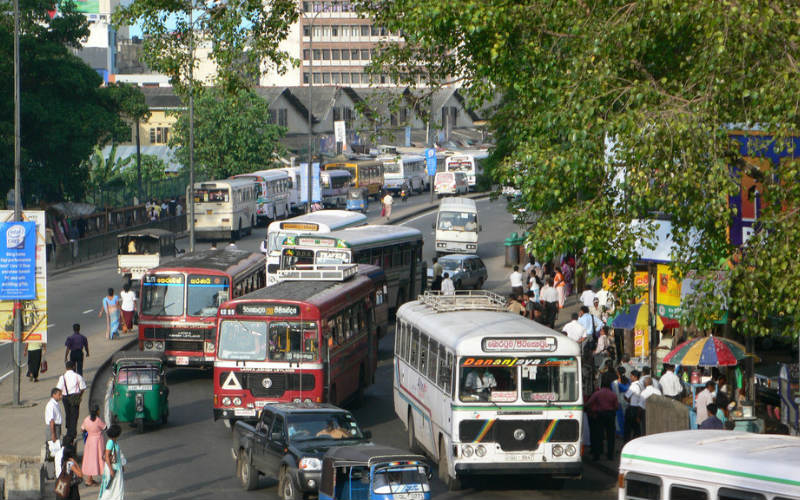 When is the most expensive time to visit Colombo?
Colombo's peak travel seasons typically span from December to January and from June to July. It's during these times that you can expect hotel rates to be at their highest, attractions at their busiest and the city's weather at its best. If you can avoid visiting at these times, you may be able to save on your flights, accommodation and other travel incidentals.
What is there to do in Colombo?
As a former Dutch and English colony, Colombo still retains evidence of its long, and at times tumultuous, history throughout its streets. A stroll through the Fort region is a great opportunity to see the physical stamp left on the city over the past few hundred years, with iconic buildings including the Old General Post Office, the Old Parliament and the Old Colombo Dutch Hospital still standing. If you are wanting to learn more about the city's heritage, and that of Sri Lanka as a whole, the Colombo National Museum is the perfect place to head. Showcasing the cultural and natural history of the country through fascinating artifacts, a visit to the museum is a great way to acquaint yourself with the people and events that have helped to shape Sri Lanka.
A multicultural city, it comes as no surprise that Colombo is also home to followers of a wide variety of faiths. Although primarily Buddhist, the city also boasts, among others, strong Muslim, Christian and Hindu communities. Across Colombo, you'll find breathtakingly ornate places of worship belonging to each of the city's faiths. Well worth a visit, sites such as the Gangaramaya Buddhist Temple, the Kelaniya Raja Maha Vihara and the Temple of Sri Kailawasanathan Swami Devasthanam Kovil offer a great way to learn more about the religions of the world, the city's locals and Colombo's fascinating heritage.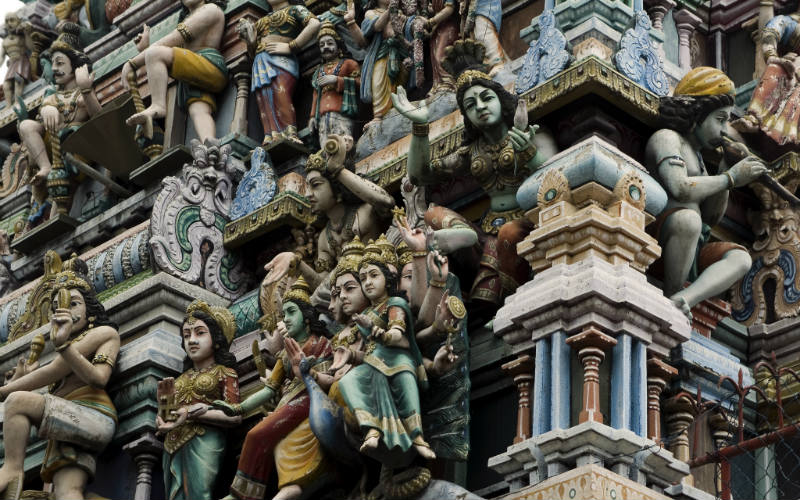 Influenced by cultures as far flung as Asia and Europe, Colombo's dining scene is diverse and certainly well worth exploring. No visit to Colombo would be complete without sampling authentic Sri Lankan cuisine, with popular dishes, such as kottu roti (stir-fried shredded flatbread), vegetable samosas (flat bread stuffed with vegetables and spices) and dal curry (curry typically made with lentils), readily available across the city. During a visit to Colombo, you'll also encounter a variety of different cuisines, from traditional Japanese and Chinese dishes through to American-style burgers and innovative fusion foods.
Situated on the edge of the Laccadive Sea, it's surprising that Colombo isn't better known for its waterside location. While the city may not be home to world-renowned stretches of sand, it does play host to a few popular seaside spots. Located just to the south of the city, Mount Lavinia Beach is a great place to sit back and watch the sunset. Bordered by restaurants and bars, a visit to the beach is the perfect way to round out a day exploring the city. Take a stroll along the golden sands or opt for a dip in the Mount Lavinia Hotel pool overlooking the water.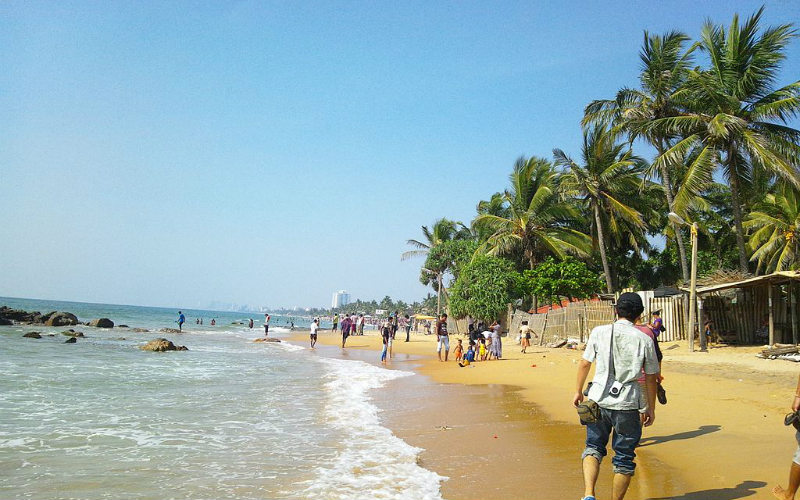 What should you know before you travel?
Thanks to the region's tropical monsoon climate, Colombo's average daytime temperature sits at around 31°C year round, regardless of the season. Although the average temperature is not exceptionally high, the average relative humidity of around 75% makes any extended period outdoors quite uncomfortable. If you are planning to visit Colombo, ensure that you take adequate measures, such as staying hydrated, avoiding strenuous activity and wearing lightweight clothing, to keep yourself cool and free from dehydration.
As a general rule of thumb, the tap water in Colombo isn't the safest to drink. Instead of heading to the tap, opt for bottled water as even the city's filtered water isn't always the most trustworthy. If you are heading out to a restaurant or cafe, be sure to request no ice in your drink unless you are certain it is from a trusted source. If you have a particularly sensitive stomach, avoid ordering salads as the vegetables may have been washed with unfiltered water.
If you are planning to visit the city's religious sites and take photographs, be sure to do so in a respectful manner. You may be able to take some general shots of the complex you visit, but taking photos beside statues and murals is often not permitted. Take care around historic murals and artefacts as flash photography may cause damage.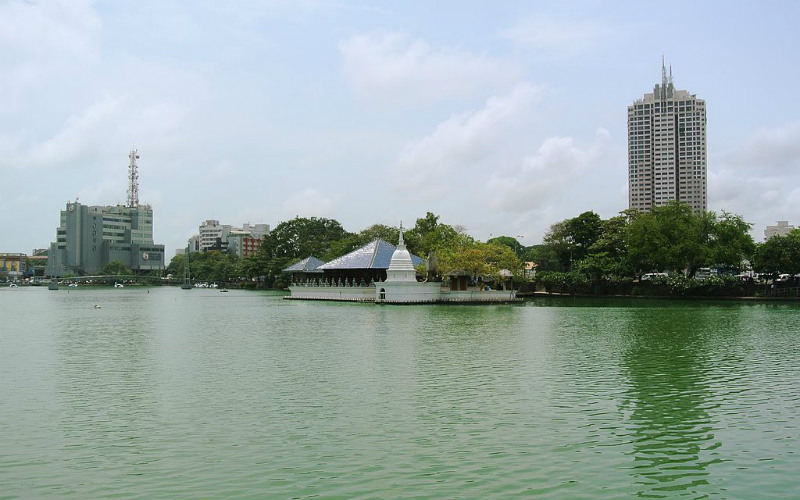 Ready to discover what makes Colombo so special? Find and compare cheap flights to Colombo, great hotels and more with Webjet!