Thinking about visiting Vietnam? An incredible country rich with history, culture and natural beauty, you'll find that there's certainly no shortage of amazing experiences to be had across the country. From significant landmarks to incredible experiences found nowhere else in the world, be sure to check out top 10 unforgettable things to do in Vietnam before you book your next holiday!
See the C? Chi Tunnels
During the Vietnam War, the extensive network of tunnels at C? Chi were primarily used as a place for Viet Cong forces to hide during combat, acting as supply routes, hospitals, food and weapon stores, and living quarters. First constructed in the late 1940s during the fight for independence from France, the tunnels were expanded as American forces increased their presence in Vietnam, with the district alone housing more than 250 km of dark, cramped tunnels. Said to have stretched from the edge of Ho Chi Minh City to the Cambodian border, some remaining parts of the expansive tunnel system have been widened and cemented, making it easier to head below ground and experience an incredible relic of the country's past.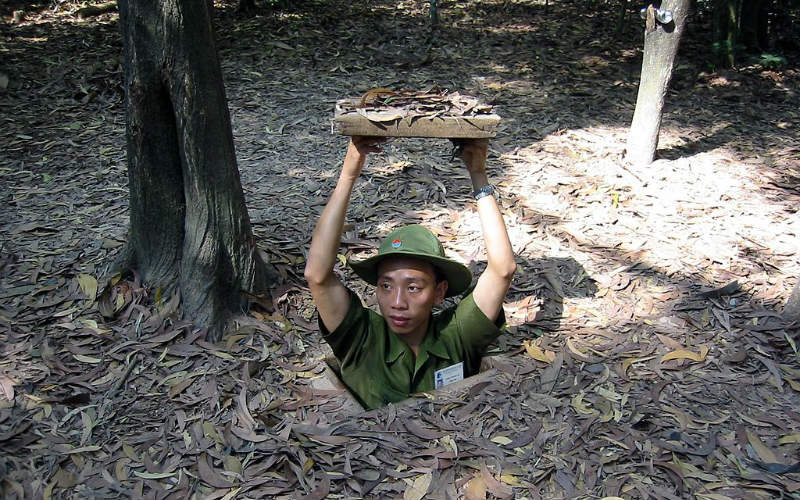 Cruise Through H? Long Bay
Peppered with hundreds of limestone islets that have been shaped by the rain and wind over time, H? Long Bay is a spectacular World Heritage Site situated in Qu?ng Ninh Province. One of northern Vietnam's most popular attractions, the bay's unique natural beauty is nothing short of breathtaking and well worth adding to any Vietnam itinerary. Best experienced on the water, day and overnight cruise tours operate frequently in the area, with vessels spanning from modern ships to character-filled junks. Cruise between the towering islets, peer into naturally formed grottoes and be sure to take a moment or two to simply soak up the stunning scenery.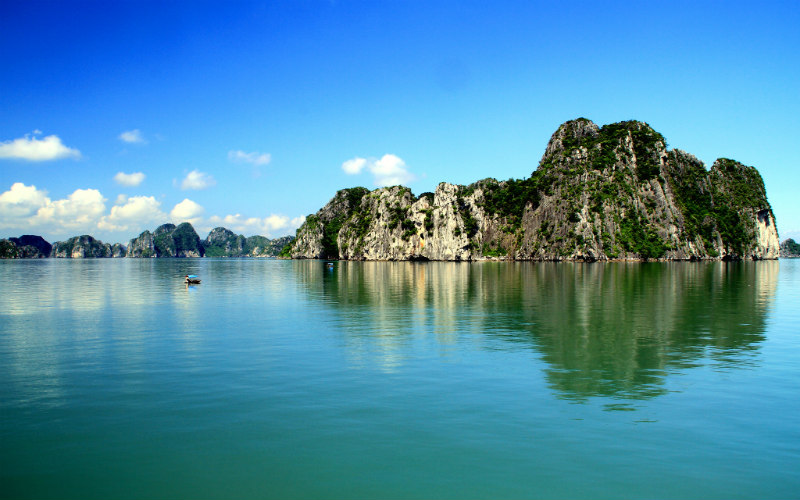 Visit H?i An's Japanese Covered Bridge
One of H?i An's most iconic attractions, the Japanese Covered Bridge is a well preserved relic of the city's heritage. Built in the early 17th century to connect the local Japanese community to the Chinese quarters opposite, the historic bridge was built in keeping with traditional Japanese style, complete with ornate, yet simplistic, design features. Sheltered by a wooden pagoda roof, the bridge was built with a covering to allow use regardless of the weather conditions, making it a great place to visit, rain or shine. While visiting, be sure to check out the dog and monkey sculptures that sit at either end of the bridge, as well as the small temple dedicated to the northern god of weather, Tran Vo Bac De.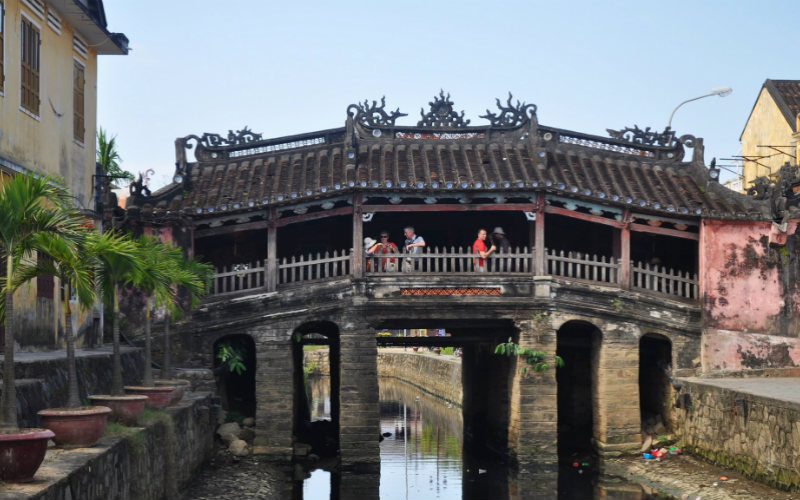 Spend Time Island Hopping in Nha Trang
Situated in southern Vietnam, the 19 islands bordering the popular resort town of Nha Trang provide the perfect setting for a spot of island hopping. Each of the islands offers a different experience, making for a great day, or two, exploring. Mieu Island (Hòn Mi?u), the closest island to shore, is home to the Tri Nguyen Aquarium, which houses hundreds of species of rare and fascinating species from across the region, while Mun Island (Hòn Mun) is surrounded by colourful coral reefs and  a diverse underwater ecosystem, making it a fantastic place to snorkel. The smallest island off Nha Trang, Mot Island (Hòn M?t), boasts beautifully clear waters that are perfect for both swimming and snorkelling.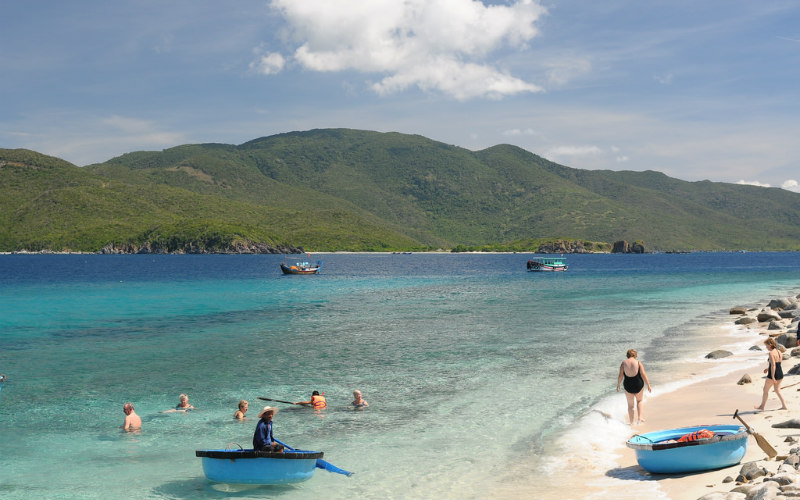 Meander Through the Mekong Delta
An expansive maze of rivers and islands, the Mekong Delta is a region of southern Vietnam that reflects the country's traditional way of life. The region's residents go about their day-to-day life performing trades and tasks that have been undertaken by their ancestors for centuries, surrounded by the spectacular setting of one of the world's great river systems. Visiting the Mekong Delta, you'll enjoy an insight into the authentic Vietnam, witnessing amazing sights such as the iconic floating markets, demonstrations from local farmers and artisans, and the expansive crops and rice fields that line its banks.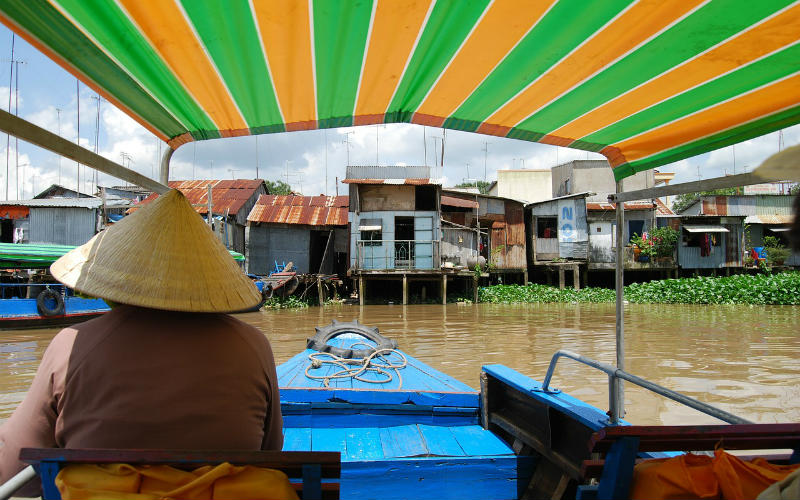 Go Hiking in Sa P?
Positioned close to Vietnam's border with China, Sa P? is said to be one of the best places in the country for hiking. Surrounded by mountains and spectacular terraced rice fields, the region draws together natural and man-made beauty to deliver scenery quite unlike anywhere else in the world. Holding great cultural and historical significance for the area's varied ethnic groups, the expansive rice terraces have been cultivated for hundreds of years, changing colour with the seasons and providing important sustenance to the people who call the region home. Arguably best seen on foot, it's easy to discover what makes the rice terraces so enchanting on a day trip or a longer, more in-depth trek.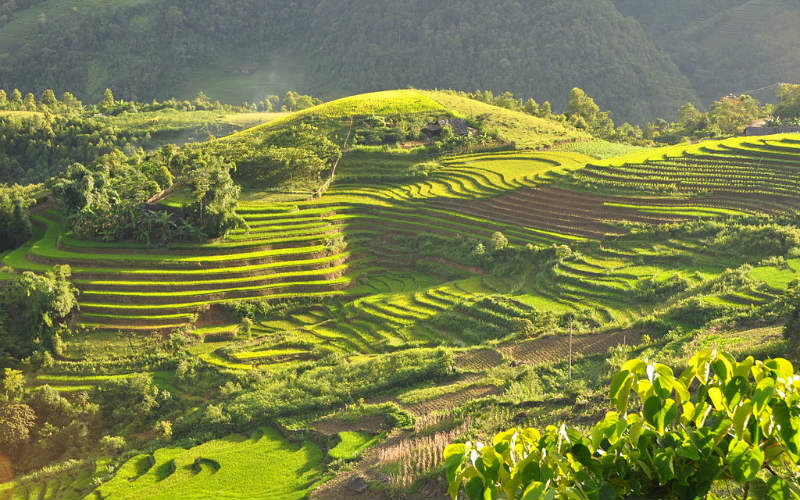 Unwind in ?à L?t
Gaining popularity during the French colonial period for its temperate climate and clear mountain air, ?à L?t has continued to remain a firm favourite among Vietnamese holidaymakers. Peppered with French colonial villas, the city in Vietnam's Central Highlands is a definite change of scenery from the rest of the country, with its cooler climate allowing pine trees and colourful flowers to grow. Exuding a distinctly Parisian feel, complete with an Eiffel Tower replica, it's the perfect destination for a romantic escape with a difference. Surrounded by some incredible scenery, the city is also quickly earning itself a reputation as an outdoor activity hub, with mountain climbing, paragliding and camping enjoyed throughout the area.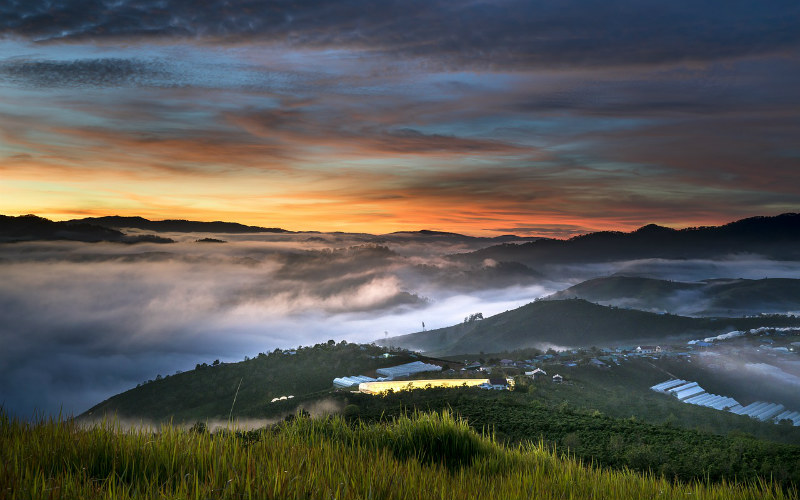 Explore Hu?'s Imperial Citadel
The base of the imperial Nguyen Dynasty, which spanned from 1802 to 1945, Hu? is home to the fascinating World Heritage listed Imperial Citadel (??i N?i). Encircling the buildings, monuments and landscaped gardens of the former imperial city, the complex was damaged heavily during the Vietnam War, but has been preserved and restored to ensure the historic structures remain standing for future generations. There are plenty of buildings and monuments to explore during a visit to the citadel, but Ng? Môn Gate (used exclusively by the imperial family) and the tombs of Emperor Minh M?ng and Emperor Tu Duc are among the most impressive.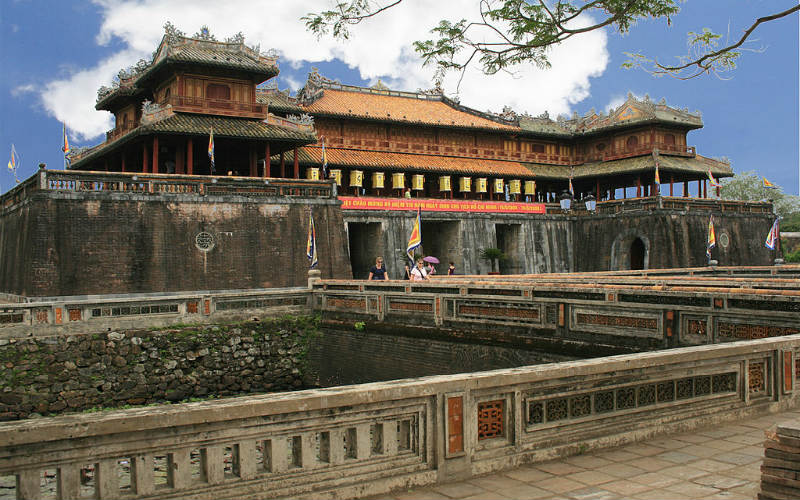 Wander Through Hanoi's Old Quarter
Dating back to the 13th century, Hanoi's Old Quarter (also known as the Hoan Kiem District) takes out the title of the city's oldest neighbourhood. Best known for its iconic architecture, temples and pagodas, the district offers an interesting insight into the city's past, but with all the vibrancy of the modern city that surrounds it. Once a hub of manufacturing and retail sales, the Old Quarter now houses countless bars, restaurants, boutiques and street food stalls. Local attractions, such as the Hanoi Opera House, One Pillar Pagoda and Ba Dinh Square (the home of Ho Chi Minh's mausoleum), are well worth checking out while in the area.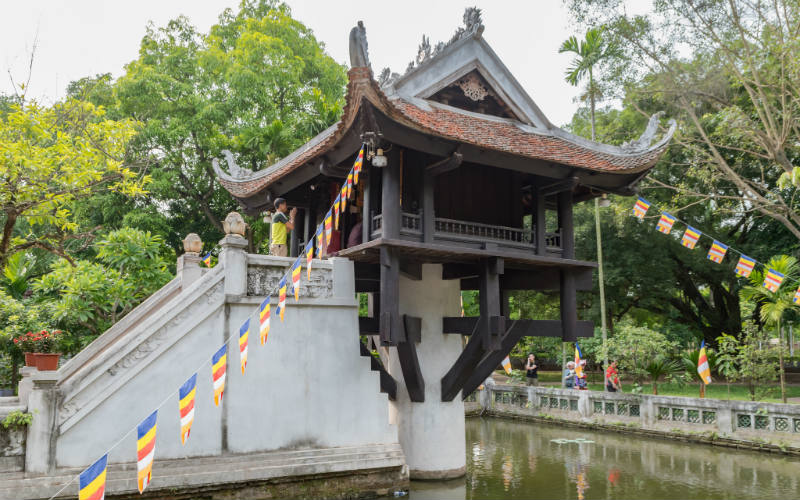 Sample the Local Cuisine
Drawing together the cultural influences that have helped to shape the country over time, Vietnamese cuisine is packed with flavour and colour. Incorporating vegetables, meats and flavour-rich herbs, it is fresh, fragrant and, most importantly, incredibly delicious. Featuring everything from light salads through to hearty soups, and plenty of regional specialities, the local cuisine is something you're sure not to forget in a hurry. Try iconic dishes such as bánh mì, pho and Vietnamese coffee, or opt for something a little different like bánh xèo (a stuffed savoury pancake), bánh cu?n (steamed rice batter filled with minced pork, wood ear mushroom and shallots) or bún bò Hu? (a beef and rice noodle soup).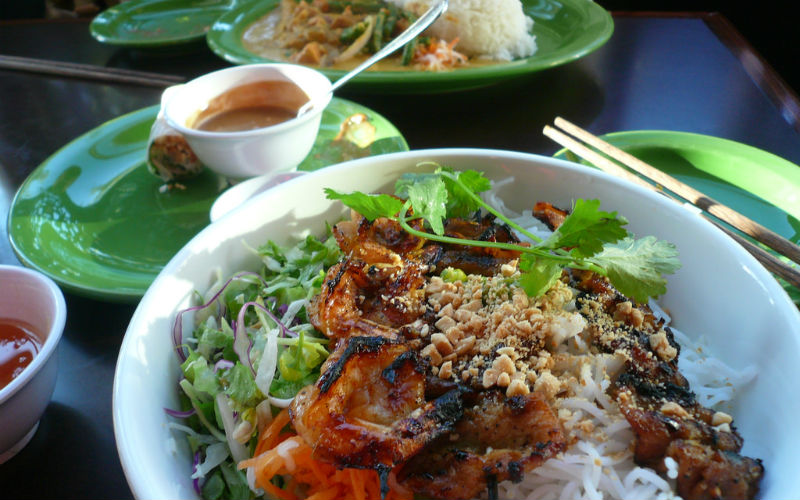 Ready to see what makes Vietnam so special? Browse through the latest Vietnam tours available from Webjet Exclusives today!