Planning a trip to Hong Kong and need some inspiration for your itinerary? Check out 10 of the best things to do in Hong Kong and discover the wonders of the 'Pearl of the Orient'!
Admire the views from Victoria Peak
Hong Kong's quintessential lookout, Victoria Peak sits more than 550 metres above the city's streets. The observation deck offers panoramic views which stretch from the nearby skyscrapers of Hong Kong Island all the way to the mountains beyond Kowloon. Make a weekday trip if possible and board the iconic red Peak Tram to take in Hong Kong's most famous view.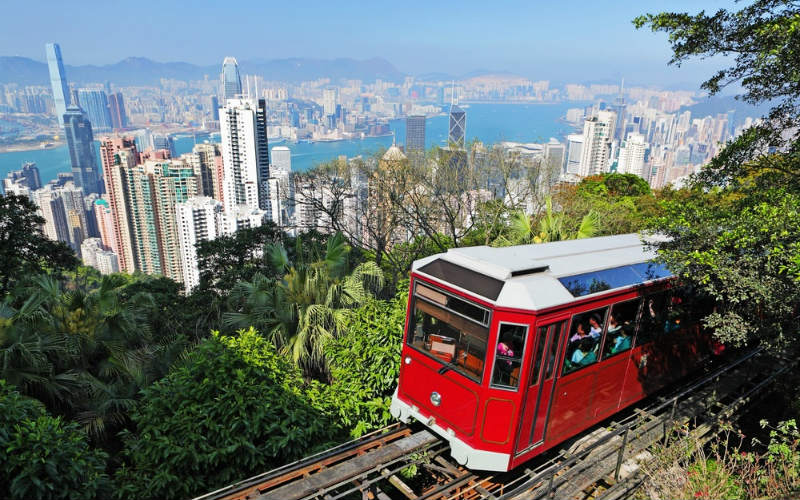 Shop 'til you drop at Mongkok
Mongkok is a bustling district in western Kowloon which is hailed as a prime shopping destination. Mongkok's vibrant, neon-lit streets are crammed with shops, restaurants, bars and food stalls offering fish balls, deep-fried tofu, beef tripe, and dim sum. The Ladies' Market is a particularly good spot for bargain hunting; here you can find clothes, gadgets, designer handbags, watches, souvenirs and more. Haggling is all part of the fun, so bring your game face and score yourself a deal or two.
Pay your respects at the Tian Tan Buddha
Also known as the 'Big Buddha', Tian Tan Buddha is a 34-metre-tall bronze statue perched on top of Lantau Island. While visitors can choose to arrive via bus, cable car, or glass-bottomed cable car, comfortable walking shoes are always a good idea as it takes over 260 steps to reach the statue. Although anyone can visit the statue, only those who buy an offering are allowed in the opulent interior to deposit their gift. You can also follow the signs (or the sound of monks chanting) to reach Po Lin Monastery, which is certainly worth a visit while you're there.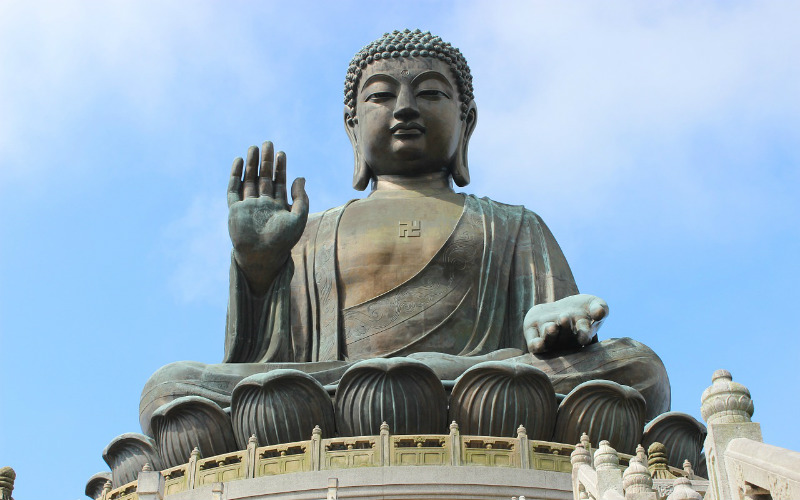 Ride the Ding Ding
Hong Kong's impossibly narrow double-decker trams are a fantastic way to experience the city. Known to locals as "Ding Ding", these slow, no-frills vehicles are a wonderfully cheap and easy way to travel across Hong Kong Island. Passengers can simply board at the back of the tram and pay $2.30 Hong Kong dollars (just AUD$0.83) regardless of how far they travel. With glass-free windows allowing for an open-air experience, there are few better ways to tour the streets of Hong Kong.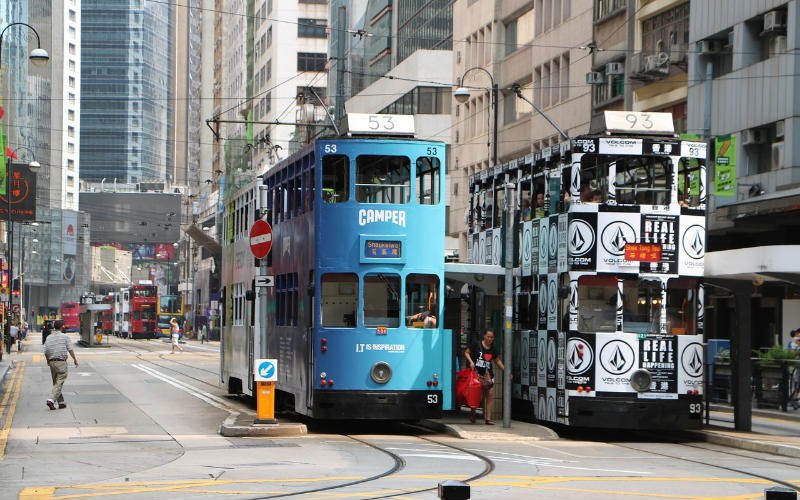 Relax at Nan Lian Garden & Chi Lin Nunnery
Opened in 2006, Nan Lian Garden is a beautiful oasis engulfed by highrises. This well manicured inner-city garden features bonsai trees, a pond, wooden pavilions, a tea shop, and lots of lush greenery. Hidden beneath the garden's waterfall is a vegetarian restaurant, which can be accessed via the nearby watermill. The garden is also attached to Chi Lin Buddhist Nunnery which, as well as being built without using a single nail, is also the largest hand-made wooden building in the world. Entry to both the garden and the nunnery is free.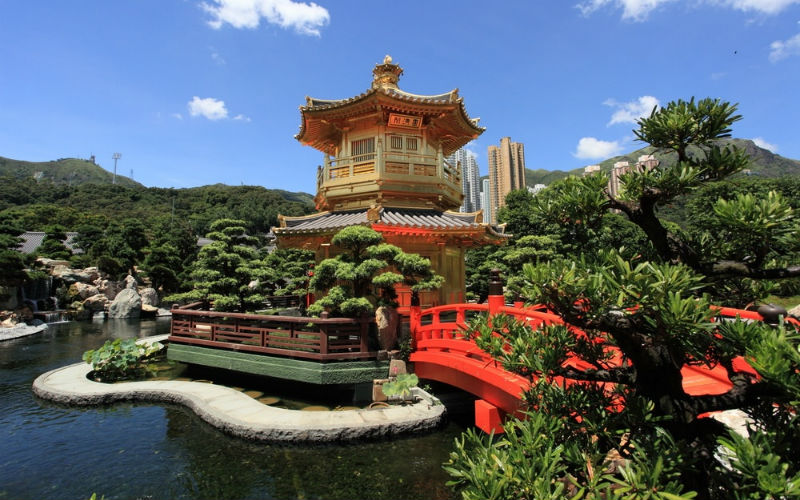 Play and learn at Ocean Park
Sprawling across 226 acres on Hong Kong Island, Ocean Park is an oceanarium, amusement park, and a marine mammal park all at once. Combining education with entertainment, Ocean Park is home to more than 80 different attractions and rides. In fact, the park is so big that its two areas—The Summit (which includes Adventure Land, Thrill Mountain and The Rainforest) and The Waterfront (home to Aqua City and Amazing Asian Animals)—are separated by a mountain. Visitors can travel between these areas on a 1.5-kilometre-long cable car system or the Ocean Express funicular railway. Described as Hong Kong's "premier educational theme park", Ocean Park is a fantastic destination for all ages.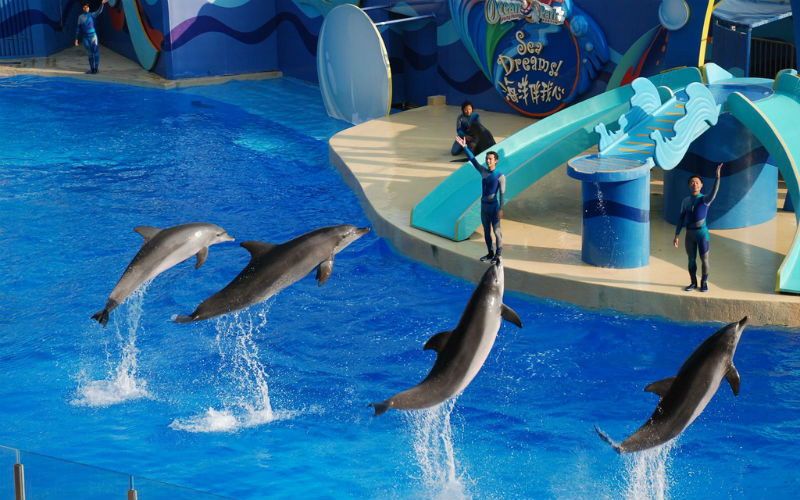 Wander through Graham Street Wet Market
Despite being a novelty to many Westerners, wet markets are an important part of life in Asia's big cities. Although markets selling fresh meats and produce have become harder to come by in Hong Kong, Graham Street Market remains one of the best places to browse and buy like a local. Graham Street Market has been operating continuously since before the turn of the 20th century and remains one of the few wet markets which still spills out onto the street. Leave your good shoes at home and watch as live fish flop around in foam boxes, buckets of water are flushed down the street, butchers display their produce on meat hooks, and locals expertly pick out bunches of cheap fruit and vegetables.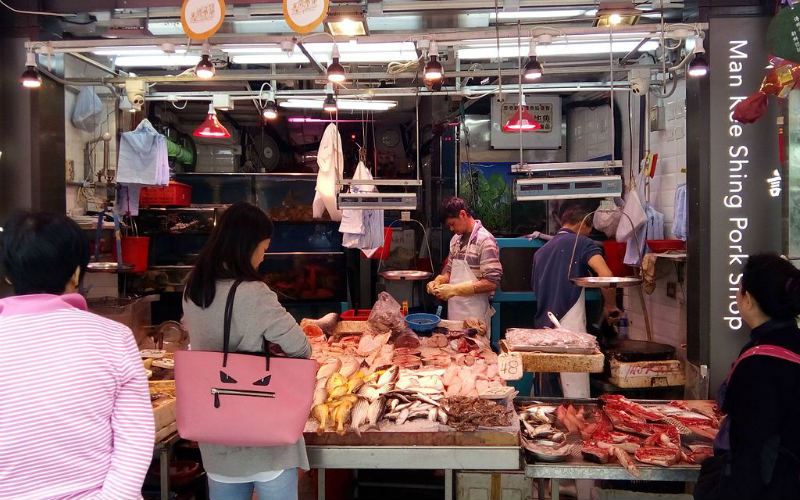 Learn something new at the Hong Kong Museum of History
For those looking for an insight into the history and culture of Hong Kong, there's no going past the Hong Kong Museum of History. With no entrance fee and a huge number of displays to explore, this fascinating museum is perfect for rainy-day sightseeing in Hong Kong. The museum is split across two floors, with exhibitions about the region's dynasties and natural history on the first floor, and modern-day Hong Kong coming into focus on the second floor. With a wide range of ancient artefacts, theatre shows and interactive displays to discover, the Hong Kong Museum of History offers visitors the chance to learn about the natural environment, ancient culture and transformation of Hong Kong into the city you see today.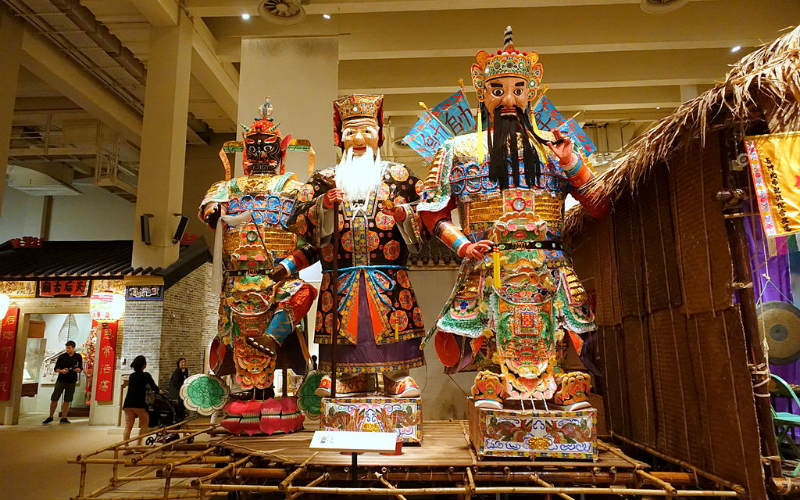 Experience an authentic Yum Cha
Hong Kong's most famous culinary tradition, Yum Cha literally translates to "drink tea". While tea is a non-negotiable part of the experience, it's the dim sum (dumplings) that keep locals and foreigners alike coming back for more. One of many Yum Cha institutions, Lin Heung Tea House has been operating in its Aberdeen Street location since 1980. Aside from classics such as har gow, siu mai, and cha siu bao, hungry patrons are also quick to snap up Lin Heung's lotus paste buns, braised stuffed duck, lotus root patties and glutinous rice dumplings. The service is chaotic and the decor is practically non-existent, but establishments like Lin Heung Tea House offer an authentic experience that's unmistakably Hong Kong.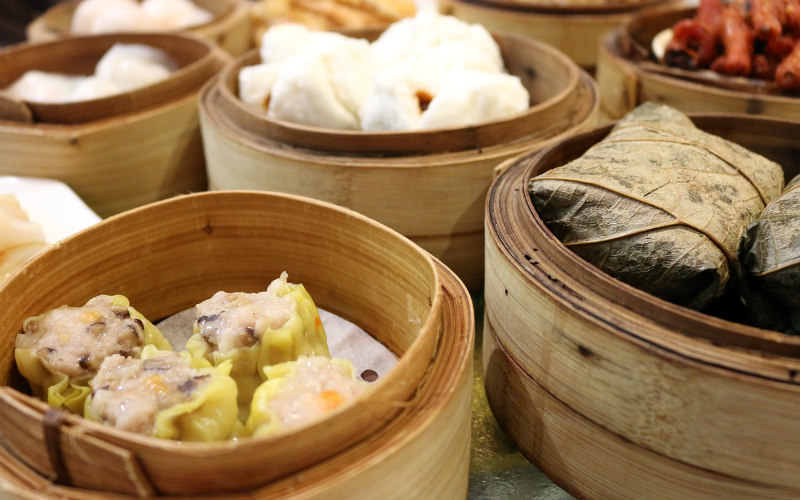 Flex your photography muscles at Victoria Harbour
The heart of Hong Kong, Victoria Harbour is home to one of the world's most recognisable skylines. For the best nighttime views, dine at a waterfront restaurant or ride the famous Star Ferry across the harbour; the ferry ride is quick and cheap, with a brief pause in the middle to soak up the stunning views from both sides of the harbour. Held nightly at 8pm, 'A Symphony of Lights' is the world's largest permanent light and sound show. Keep a lookout from the ferry, or head to the Avenue of Stars or the promenade outside Golden Bauhinia Square to watch this display of lasers, music and fireworks.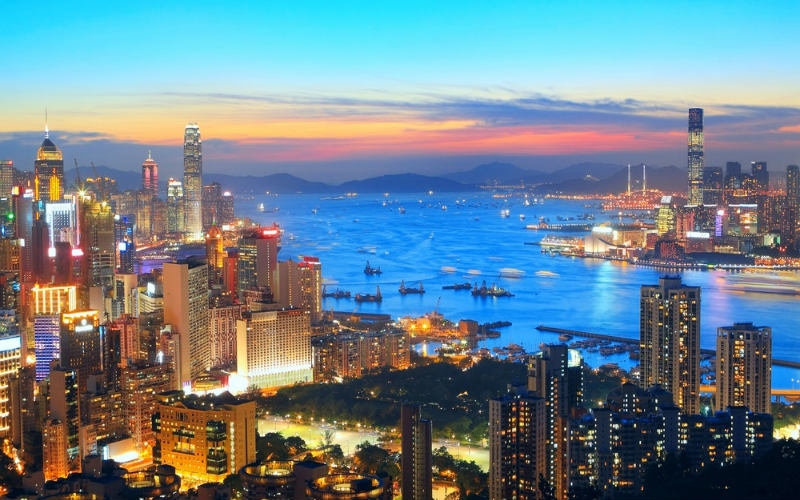 Ready to explore one of Asia's liveliest cities? Book cheap flights to Hong Kong, Hong Kong hotels, and more, with Webjet today!