Marrakech is a city divided in two: the Medina, where small shops and courtyards nestle between quiet alleyways; and Gueliz (Ville Nouvelle), home to modern restaurants and shopping malls. An intoxicating labyrinth of markets, palaces, gardens and mosques, here are some of the top things to do in Marrakech.
Get lost in the Medina
There are few better ways to get a feel for Marrakech than to wander through the streets of its old city: the Medina. Dating back to 1070 AD, the Medina was a major political, economic and cultural centre of the western Muslim world. This is also where you'll find many of the city's most famous landmarks, including Koutoubia Mosque, the Saadian tombs, El Badi Palace, and iconic marketplaces such as Marrakech Souk and Jemaa el-Fnaa square. These are considered by many to be the heart of Marrakech, and on any given night you can find everything from traditional dancers and musicians to monkeys, vendors and snake charmers. Although the Medina draws its fair share of tourists, it's not without good reason—this is, for many, the essence of Morocco.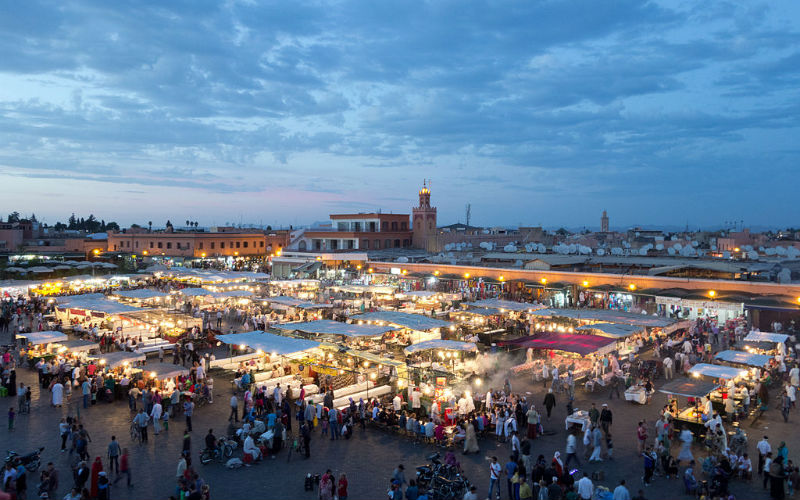 Wander through Majorelle Garden
Majorelle Garden (or Jardin Majorelle) was created by French artist Jacques Majorelle over a period of almost 40 years. This 2.5-acre botanical garden also served as his residence for most of this time, with many features decorated in a distinctive shade of cobalt blue that has since taken his name: "Majorelle Blue". Today, this garden is one of the most visited sites in Morocco, attracting more than 700,000 visitors each year. Wander through the property and discover an incredible array of cacti, as well as fountains, a water lily pool, a cafe, a bookshop, and a popular museum dedicated to Yves Saint-Laurent, who purchased and helped to restore the garden in the 1980s. Surrounded by exotic plants and the songs of North African birds, Majorelle Garden is something of an oasis in the middle of Marrakech.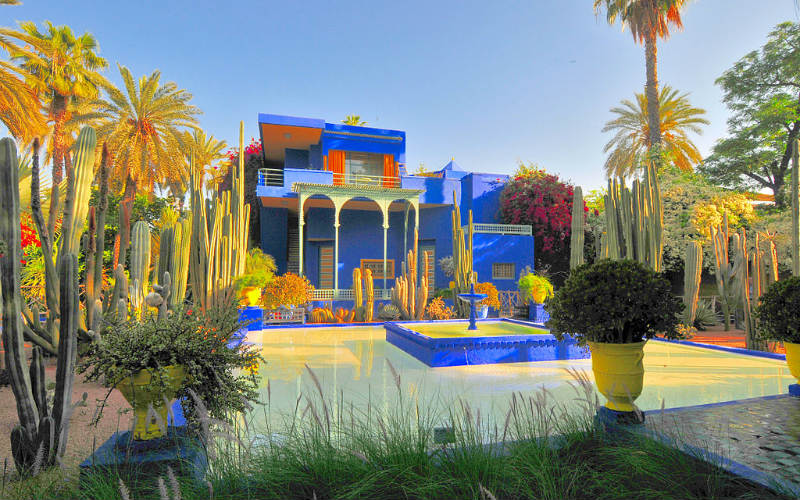 Embark on an active adventure
For those seeking an authentic Moroccan experience, consider embarking on a personalised tour. Adventurers can choose an itinerary to suit their personal interests and fitness levels, with popular options including horse and camel rides, quad biking over sand dunes, hiking in the Atlas Mountains, hot air ballooning, camping under the stars, trekking in the Sahara and more. Soak up Morocco's incredible scenery, meet local Berber and Tuareg people, and experience some traditional food and culture. Whether you choose a three-day trip or a week-long adventure, these memories will almost certainly last a lifetime.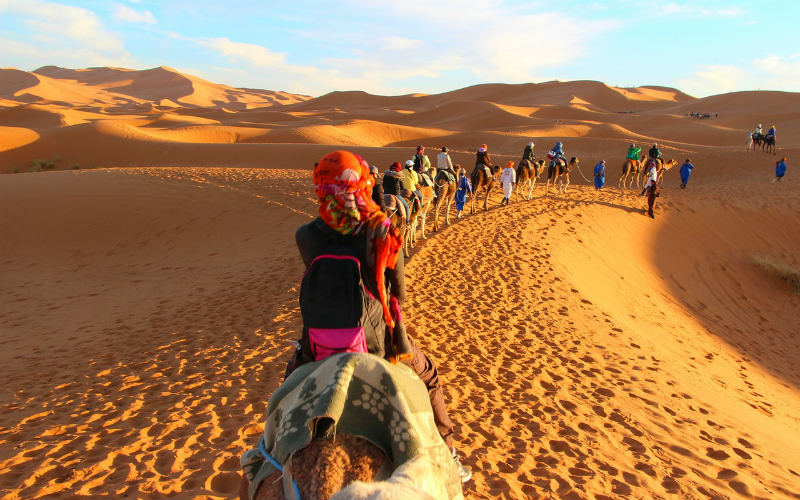 Browse and barter in the souks
Head just north of Jemaa el-Fnaa square to discover an endless maze of souks, or traditional marketplaces. These colourful, chaotic alleyways are packed with tiny stalls offering everything from ceramics and spices to lamps, leather, and hand woven carpets. It seems that the further you venture into the souks of Marrakech, the more interesting they become. Visit Souk Semarine to dive head-first into a boisterous, bustling bazaar, or follow Rue Mouassine to discover a more approachable array of shops and vendors. The sights and smells can be overwhelming, and prices can change with the twist of a moustache—but then again, that's all part of the charm.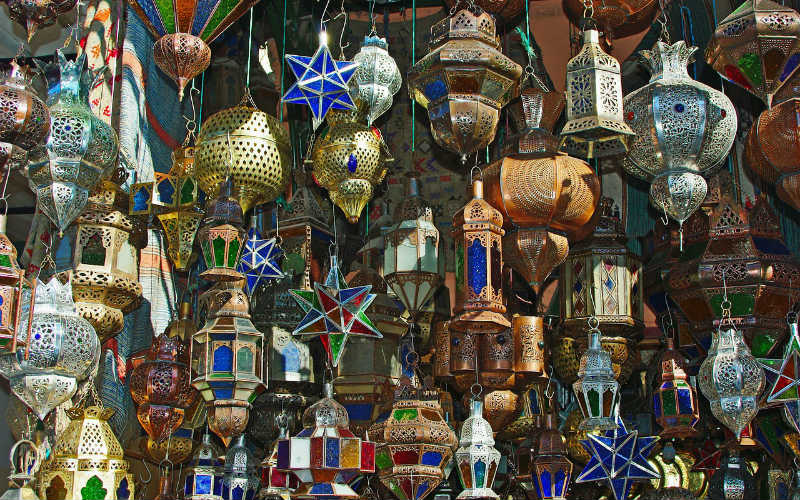 Peer into the past at Maison de la Photographie
Opening in 2009, Maison de la Photographie is a small museum located in the northeastern part of the Medina. This museum is home to thousands of photographs, journals, glass negatives, postcards and maps from 1870 to 1950. Visit the Maison de la Photographie to gain an insight into the fascinating history of Morocco, and to see how its people and traditions have both transformed and persisted over the last 150 years. With incredible portraits, maps, street photography and landscapes spread over three floors, this museum has something for absolutely everyone. Before you leave, take the chance to enjoy a mint tea on the rooftop terrace; from here, you can drink in stunning views of the Red City, and the Atlas Mountains just beyond.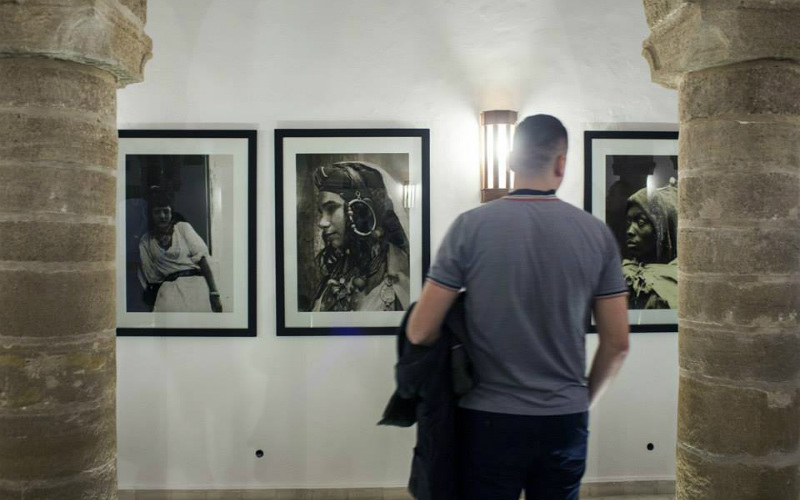 Ready to explore the sights and sounds of Marrakech? Secure your place on an unforgettable Morocco tour from Webjet Exclusives today!