Imagining an escape to the beautiful beaches of Mauritius? Be sure to check out our Mauritius travel guide, including the best time to visit, before you book!
Where is Mauritius?
Surrounded by the waters of the Indian Ocean, Mauritius is a remote island nation found to the east of Madagascar, around 2,000 km southeast of the African mainland. Bordered by more than a hundred kilometres of beautiful white sand beaches and home to the third largest coral reef in the world, it's a little slice of island paradise abundant in natural beauty.
Thought to have remained largely uninhabited throughout history, thanks in part to its secluded location, the island was discovered by Arab sailors during the Middle Ages and then again by Portuguese explorers at the start of the 16th century. During the first half of the 17th century, the Dutch formed a small colony on the island, but it was the French who set up a more permanent settlement after taking control of the island early in the 18th century. In 1810, the British seized authority of Mauritius, holding it as one of its colonies until 1968, when the nation gained independence. Thanks to its fascinating history, the island is home to a population that originates from across Africa, Europe, India and beyond, making for a interesting mix of cultures, cuisines and religious practices.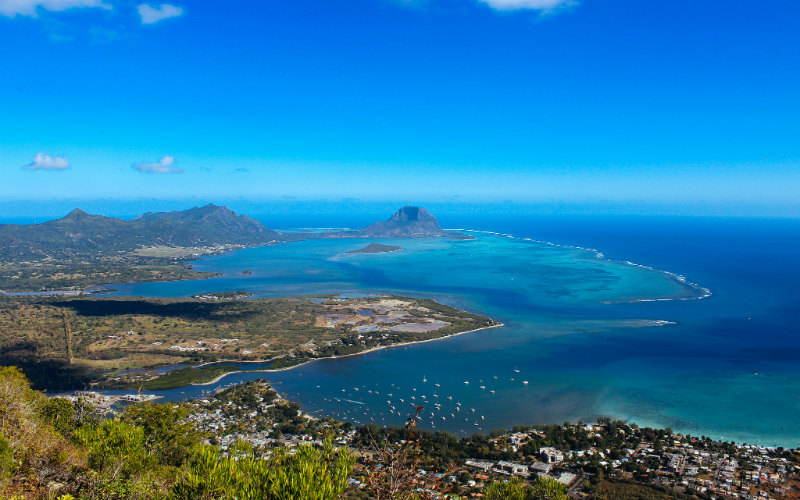 When is the best time to visit Mauritius?
With a tropical climate, Mauritius offers warm weather all year round, meaning that you can visit at any time. However, the island does experience a wet season and a dry season, which may affect the comfort of your visit. From November to April, Mauritius experiences its hottest temperatures and most humid months, making for great beach weather but somewhat uncomfortable conditions elsewhere on the island. Within this period, from December to March, the region's cyclone season also takes place, meaning that the weather may be less than favourable at this time.
The island's dry season, from May to October, typically offers conditions that are more comfortable, but most of this period does fall outside the peak travel season, meaning that fewer facilities, such as restaurants, may be open. If you are looking for more pleasant temperatures and weather, consider travelling during this time.
When is the best time to book flights to Mauritius?
If you are wanting to experience Mauritius during the dry season, you're likely to find cheaper flights approximately three months before you intend to travel. If you are wanting to travel between May and October, think about securing your flights from February to July.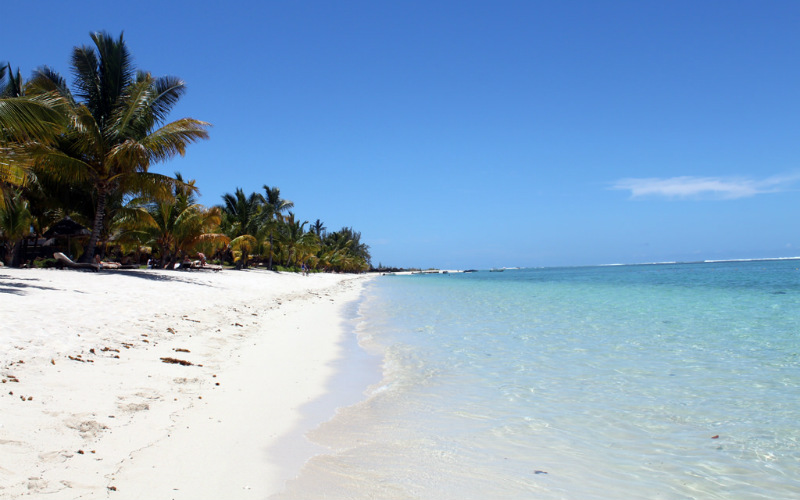 When is the most expensive time to visit Mauritius?
As with other destinations, the most expensive time to visit Mauritius is during its peak season, which happens to fall between November and April. Coinciding with the northern hemisphere winter, the Christmas break and the start of the New Year, the island receives visitors from all corners of the globe at this time. With warmer temperatures and beautiful beaches, holidaymakers flock to enjoy hot sunny days, meaning that the price of flights and accommodation tend to rise.
What is there to do in Mauritius?
Bordered by beautiful beaches, it comes as no surprise that Mauritius' coastline is amongst its biggest attractions. Lined with white sand beaches, great restaurants and an assortment of hotels, visitors make their way to the island nation to kickback, relax and unwind by the sapphire blue waters of the Indian Ocean. There are plenty of great beaches to choose from, depending on where you're basing yourself, with some standouts being Trou aux Biches, Île aux Cerfs, Belle Mare Plage and Blue Bay. In general, most beaches are busier on the weekend, so plan your beach visits for during the week if you'd rather avoid the crowds.
Untouched by the outside world for thousands of years, the native flora and fauna across Mauritius has had the opportunity to flourish uninterrupted. From the forests and peaks of its interior through to the coral reefs that snake their way along the coastline, wherever you look, you'll find spectacular species that cannot be found anywhere else. Although the island's most famous resident, the dodo, did face an untimely demise, you can discover an assortment of birds, marine life, plants and other creatures across the island. Explore at your own pace or join a nature tour to enjoy some of the island's best sights.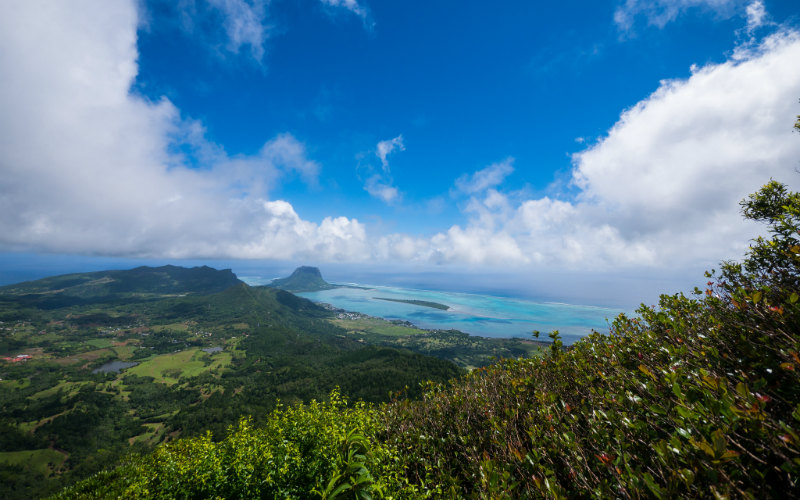 There is no one way to experience Mauritius, so get active and see the local sights in a way that you won't forget anytime soon. Depending on where you stay, your interests and whether your budget will accommodate it, you might want to consider an invigorating hike, a horseback tour, an afternoon of kayaking or a game of golf with unforgettable views. Set out on a deep sea fishing charter, get your adrenaline pumping with some high octane water sports or simply take the time to explore the local villages. However you plan to see the island, there's certainly no shortage of incredible sights to be seen and experiences to be had.
What should you know before you travel?
As for any destination around the world, while visiting Mauritius you should remain vigilant of your surroundings, keeping an eye out for any suspicious behaviour. If you are visiting alone, be careful when exploring remote areas by yourself, and while travelling through secluded regions and poorly lit streets after dark.
For your safety, avoid unlicensed taxis and think carefully before joining a 'free' guided tour that has not been arranged in advance.
If you are travelling during cyclone season, be aware of the weather conditions expected before and during your visit. Exercise caution and be prepared to reconsider your travel plans if a big storm is predicted.
In tourist hotspots, theft has been known to occur, so take a few easy steps to help reduce the likelihood. Avoid wearing a lot of jewellery or carrying large sums of money, and be sure to keep your belongings close when moving through crowded areas. Make use of your hotel's safe, don't take valuables with you to the beach and choose ATMs in banks, shops and hotels instead of withdrawing cash on the street.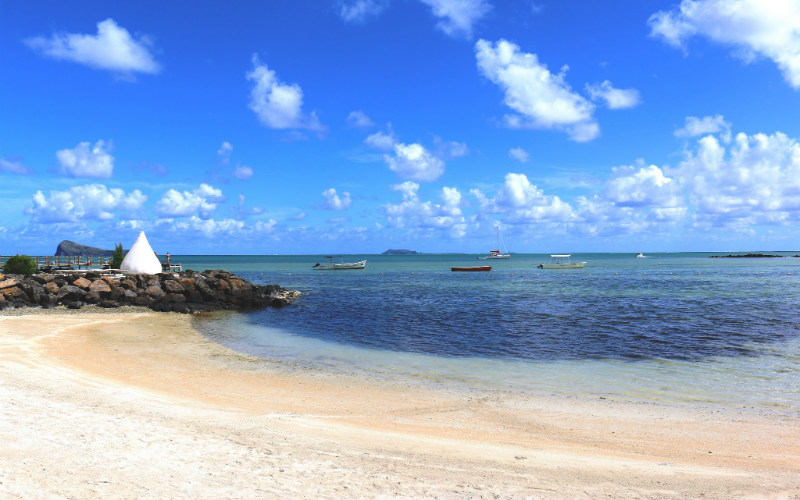 Ready to discover the beauty of Mauritius? Find and compare cheap flights to Mauritius with Webjet today!
Feature Image Credit: Chopsstick / CC by 2.0.