The cost of a holiday can quickly add up when you take into account the cost of travel, accommodation and all the other incidentals that occur when exploring a city. However, with some handy local knowledge, you can make the most of a city's top attractions while doing minimal damage to your bank account!
If you're heading to Perth, why not save a few dollars and make the most of the free attractions scattered around the city? Check out some of Perth's top frugal favourites below!
Free Walking Tours
Set out on foot and discover Perth's long history with a free walking tour. Not only will you learn fascinating facts about the city, its past and its colourful characters, but you'll also be one step closer to orientating yourself in respect to some of Perth's most iconic buildings and locations. Whether you're looking to head out and explore the streets by yourself or you're wanting to join a volunteer guided tour, there are plenty of great walking tours to choose from. There is also an abundance of themed tours on offer, covering subjects such as Perth's art scene, the city's influential figures, convict and colonial settlement, the gold rush and more.
Kings Park
At 440 hectares in area, Kings Park is one of the largest inner city parks in the world, covering more land than New York's Central Park. The park also houses the Western Australian Botanic Gardens within its grounds, presenting more than 3,000 species of the state's unique flora, as well as sweeping views over the Swan and Canning Rivers, direct to the public. Kings Park, to the delight of frugal visitors, is completely free to visit and accessible throughout the year, making it the perfect place to relax, unwind and wander through natural bushland and landscaped gardens.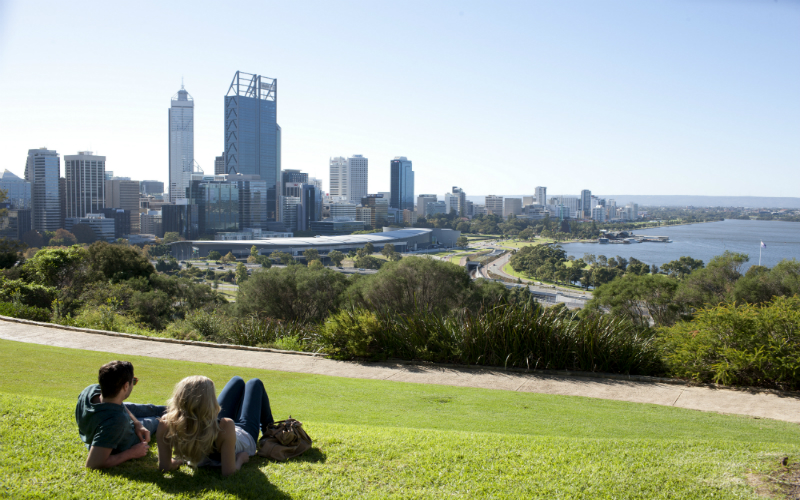 Western Australian Museum
Head to the Western Australian Museum during a visit to Perth, see world-class displays and learn something new without having to open your wallet. The museum is home to a number of fascinating exhibitions that are sure to have you wanting to learn more. Covering subjects ranging from Western Australia's ancient past, Perth's recent history and Indigenous settlement, to dinosaurs, precious gems and the world's butterfly species, there's plenty on offer to satisfy most interests. If the museum's exhibitions and free entry weren't enough to convince you to spend some time learning and exploring, free wi-fi is also available to visitors.
Perth Beaches
Make the most of Perth's fantastic coastal location and take a dip at one of the many beaches that line the city's western edge. Not only are these beaches a great way to cool down during the summer months, but they are also completely free!
Cottesloe Beach, located only 15 minutes from the city centre, is one of Perth's more popular swimming and surfing destinations, boasting pristine waters, white sands and a consistent swell ideal for most water activities. Although smaller than most of Perth's beaches, City Beach, found 20 minutes from central Perth is a generally uncrowded stretch of coastline that offers plenty to see and do for most age groups. Scarborough Beach, only 15 minutes from the CBD, is said to be one of the world's best white sand surfing beaches, with the waterside position popular with board riders and spectators alike.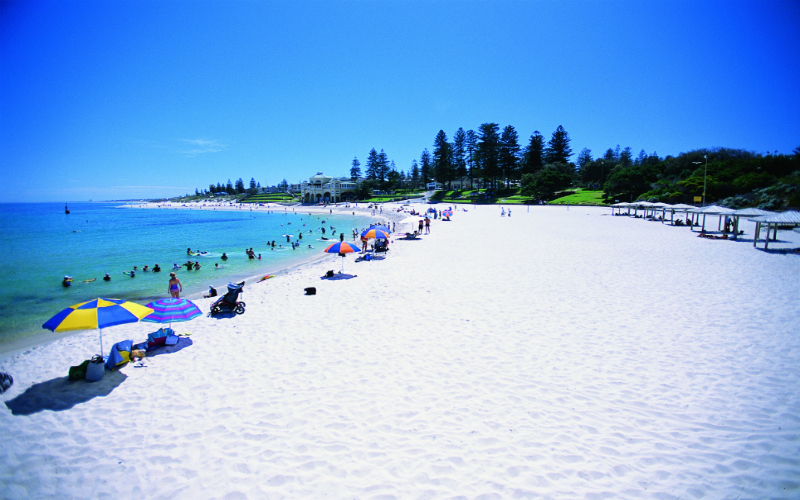 Art Gallery of Western Australia
Stop by the Art Gallery of Western Australia and immerse yourself in the broad collection of historic and contemporary artworks for no cost at all. The gallery's collection numbers at more than 17,000 individual works, spanning artistic styles including photography, print making, drawing, sculpture, painting, multimedia and more. While the collection does include pieces by international artists, there is a particular focus on Australian works, including traditional Indigenous art, making it the perfect place to stop by if you're looking to discover more about Australia and its rich artistic heritage.
Indian Ocean sunset
Revel in Perth's west coast location by taking a walk along the beach or settling into a spot on the sand as the sun sets. As the sun sets over the Indian Ocean, you'll be able to view the incredible colours of the early evening sun as they reflect on the water and the sands of the city's beaches. This beautiful natural phenomenon is unmissable, and best of all, completely free. After seeing one of Perth's Indian Ocean sunsets, you'll soon discover why Perth's coastline is referred to as the 'Sunset Coast'.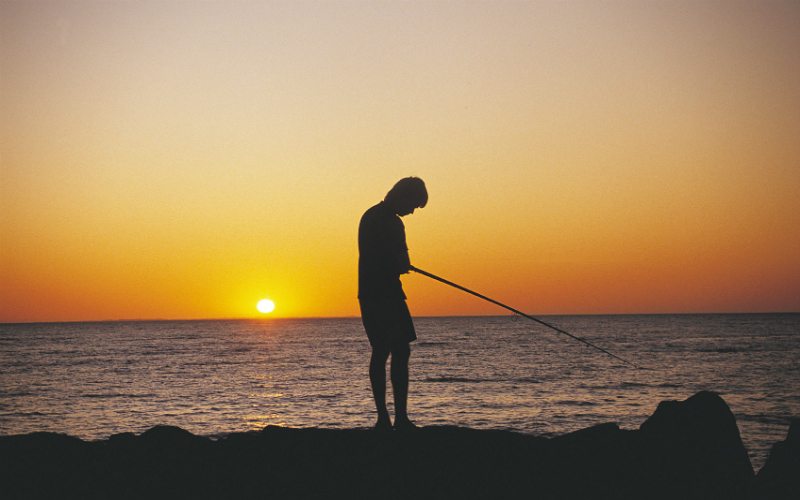 Explore the city for free on the CAT (Central Area Transit) bus
If you're staying in the heart of Perth, forget renting a car and jump on the Central Area Transit (CAT) bus. The service is completely free and includes several different routes that'll help you reach your inner-city destination. The CAT buses traverse the city from east to west as well as north to south, allowing users to stop by popular shopping districts, the Western Australian Museum, the Art Gallery of Western Australia and more. The bus routes also include stops close to some of the city's train stations, which will help you travel further afield if you so wish.
Book your flight to Perth now and make the most of the Western Australian capital's great things to see and do for free!