Looking for a weekend getaway that won't break the budget? Good news: having a tight budget doesn't mean you'll have to compromise on amazing travelling experiences, particularly if you know where in NSW to go. There are many popular spots where keeping your expenses at a minimum isn't always easy, but what you might not know is that you're equally spoiled for choice when it comes to cheap destinations in NSW.
Here are five top destinations scattered around New South Wales that offer plenty of things to do without costing an arm and a leg!
The 6 Best Places for a Cheap NSW Holiday
1. Katoomba, Blue Mountains NSW
Wander through ancient forests, enjoy incredible scenic panoramas and immerse yourself in arts and culture during a getaway in the Blue Mountains. The trip from Sydney to Katoomba only takes 1 ½ hours by car or 2 ½ hours by train and will land you right in the heart of the Blue Mountains. A number of other villages and towns can be found on either side of Katoomba, meaning that there are more than enough places to explore during a weekend or should you extend your stay.
Home to the Greater Blue Mountains World Heritage Area, the region features countless free walks, hikes and outdoor adventures that are sure to satisfy your thirst for adventure. Leading to breathtaking lookouts, ethereal waterfalls and unique landforms, the walks that make their way through the Blue Mountains are well worth the legwork, and best of all they won't cost you a cent.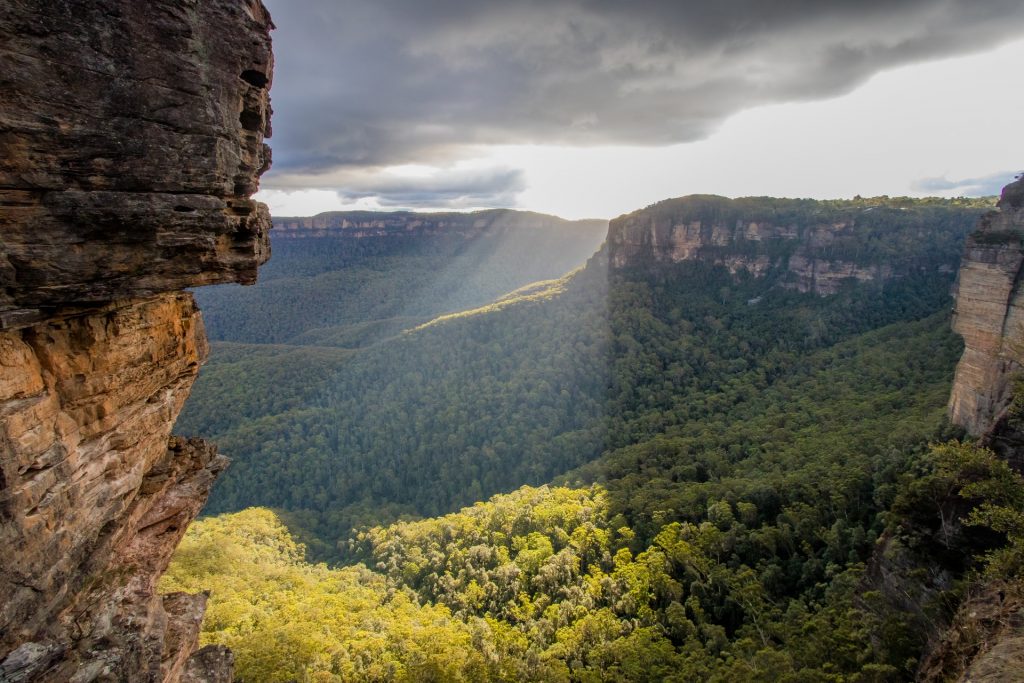 What to Do in Katoomba, New South Wales
Visit the Three Sisters. The Three Sisters Walk is a 0.8-kilometre path that will take you through many of the Blue Mountains landmarks, including the Echo Point Lookout, the Giant Starway and the Honeymoon Bridge, which connects directly to the First Sister. Go to see the giant sandstone formations — stay for the views of the immense Jamison Valley. This hike is quite easy, but if you're looking for something a bit more challenging, try the Federal Pass walking track or the Ruined Castle Walk.
Camp with kangaroos at Dunphy's campground. A 45-minute drive away from Katoomba, the campground is equipped with fire rings, picnic tables, sheltered barbecue areas and toilets. The best part? You can stay there for free. Just remember to bring your own toilet paper, drinking water and firewood.
See glow worms in their natural habitat. Night hikes are always magical, particularly if they include sights of the amazing little creatures that are glow worms. There are many secret spots where you can catch a glimpse of the sparkly worms, like Sassafras Gully in Springwood or Dantes Glen in Lawson. If you need some guidance for your after-dark adventure, you can always book a guided tour.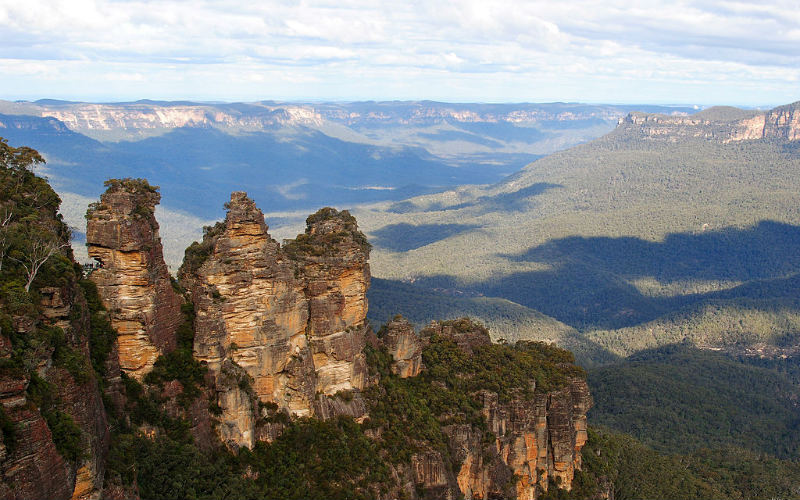 2. Wollongong, South Coast NSW
Make your way to Wollongong and enjoy some of the best that the state's third-largest city has to offer. Accessible by train and car, Wollongong sits only an hour and a half south of Sydney by car or rail and is serviced by a free shuttle bus that stops near train stations, the University of Wollongong and many more locations around Wollongong city.
Bordered by stunning beaches, lush mountains and other incredible natural attractions, the city and its surrounds provide the perfect excuse to get back to nature, spend some time in the water or go local sightseeing and exploring for no cost at all! Make the most of your weekend getaway, find cheap accommodation in Wollongong and venture to free local attractions to get more bang for your buck.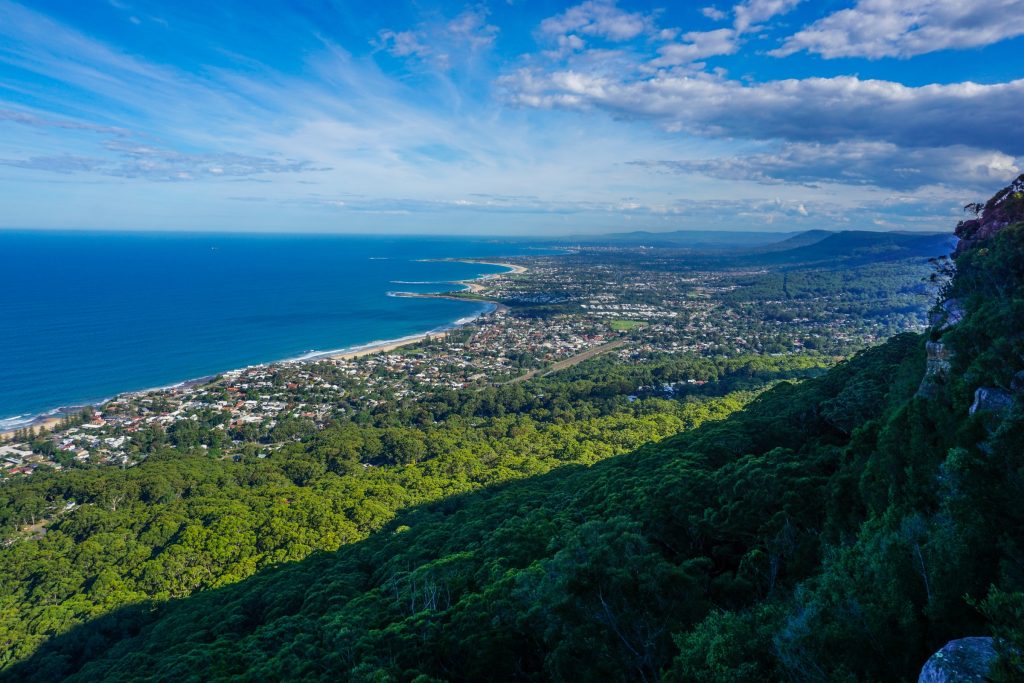 What to Do in Wollongong, New South Wales
Explore Nan Tien Temple. Named 'Southern Heaven Temple' in Chinese, Nan Tien Temple is the largest Buddhist Temple in the Southern Hemisphere. The architecture of the buildings alone makes it worth visiting the temple, but there is also a number of events to keep you busy for a few hours, spanning from cultural festivals to healthy lifestyle classes, Buddhist festivals and more. The dining hall offers a variety of vegetarian meals, so if you find yourself in the temple at lunchtime, make sure to check their menu.
Stroll through Wollongong Botanic Garden. The perfect activity for families, a trip to the botanical gardens means you'll have a full day of activities to enjoy. Explore the international garden collections, have a picnic under a tree and let the kids roam around free in the All Abilities Playground. Don't leave without visiting the pond and feeding the adorable ducks!
Learn about the universe at Science Space. Home to more than 90 interactive exhibits at the University of Wollongong Innovation Campus, Science Space is the only dedicated immersive science experience in NSW. There's so much to see, do and learn that it will make anyone feel like a true astronaut — no matter their age. Take a virtual trip to the moon at Moonbase One, travel 80 million years back in time at Sea Monsters, or tour the solar system at the live Solar System Expedition.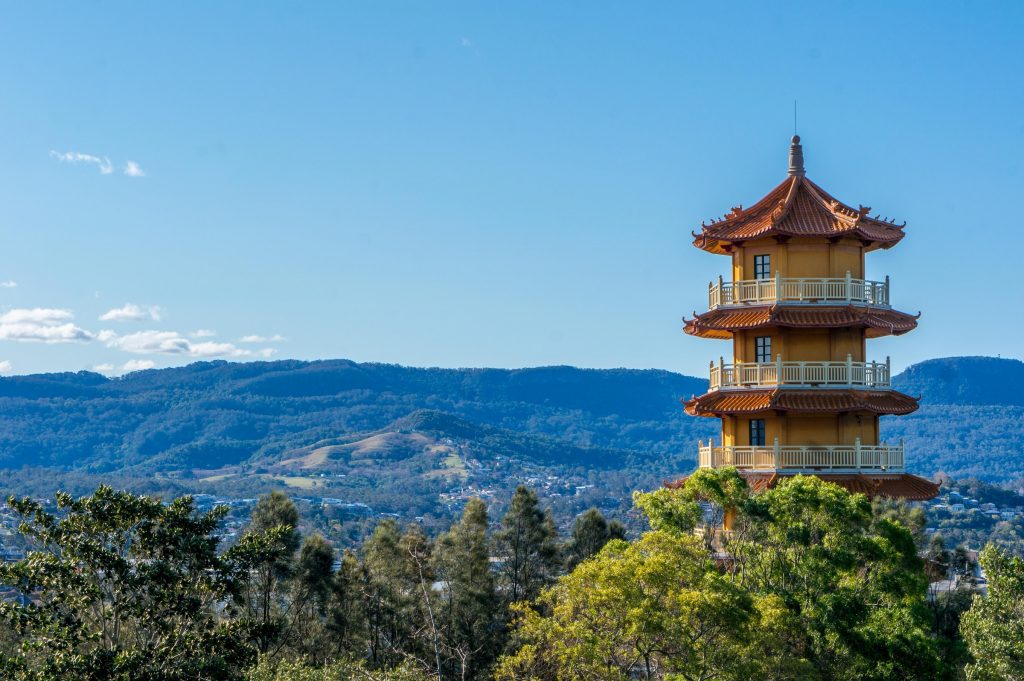 3. Newcastle, Hunter Region NSW
Spend your weekend away at Newcastle and enjoy the city's unique blend of beach culture, artistic influences and informative attractions. Make the most of your time in Newcastle and pay a visit to some of the city's popular beaches. Feel the sand between your toes, head out for a swim or snack on fresh fish and chips by the harbour.
If beach-going isn't quite your style, explore the many historical sites and landmarks around, lace up your walking shoes to hike any of the spectacular parks or discover Newcastle's vibrant bar and restaurant scene. Make your way to Newcastle by train or car, or catch a flight to Newcastle from Sydney to reach the city in no time at all!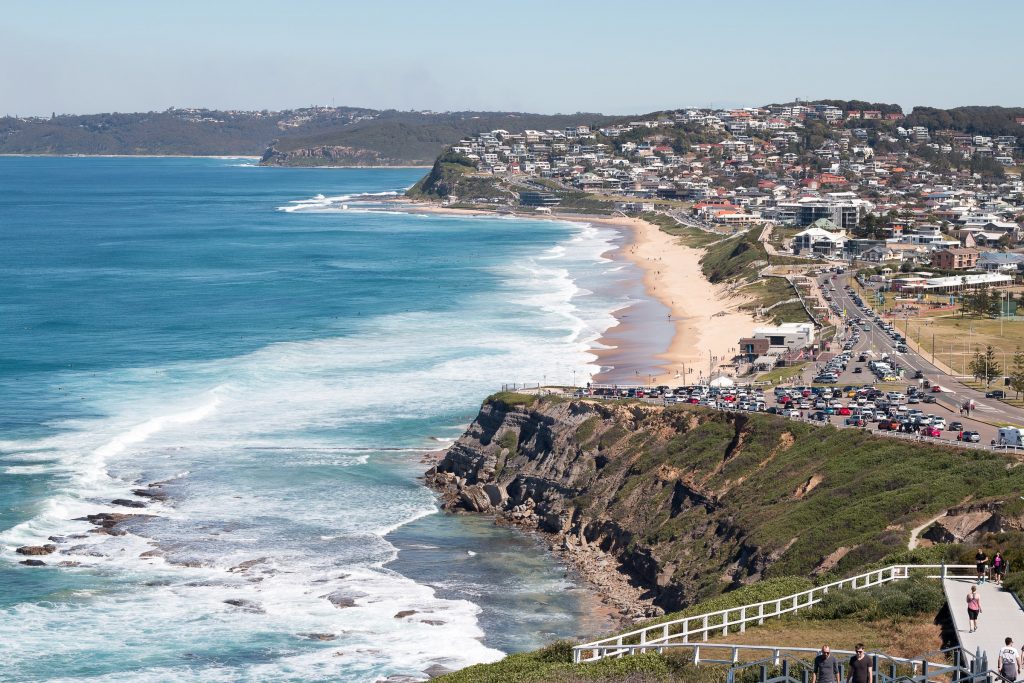 What to Do in Newcastle, New South Wales
Learn something new at the Newcastle Museum. At this historic site you can take advantage of free general admission for the whole family. While some of the museum's non-permanent exhibitions do attract an entry fee, there's still plenty to see and hours to spend without having to spend a thing.
Peek at Newcastle's wildlife on The Welcome Walk. The easy, 30-minute track is located in Hunter Wetlands National Park and although short, it will take you through a wide variety of incredible flora and fauna. Keep your eyes peeled for crabs, baby fish and aquatic plants cohabiting in a unique saltmarsh ecosystem. Look up and you might also spot some majestic birds flying around the park.
Cool off at the Merewether Ocean Baths. Open 24 hours a day and free to access, the 19th-century pools are particularly popular among families, but anyone who enjoys a good dose of vitamin sea will want to visit. Remember to pack sunscreen and some snacks, and for the best views, make sure to be there at sunset.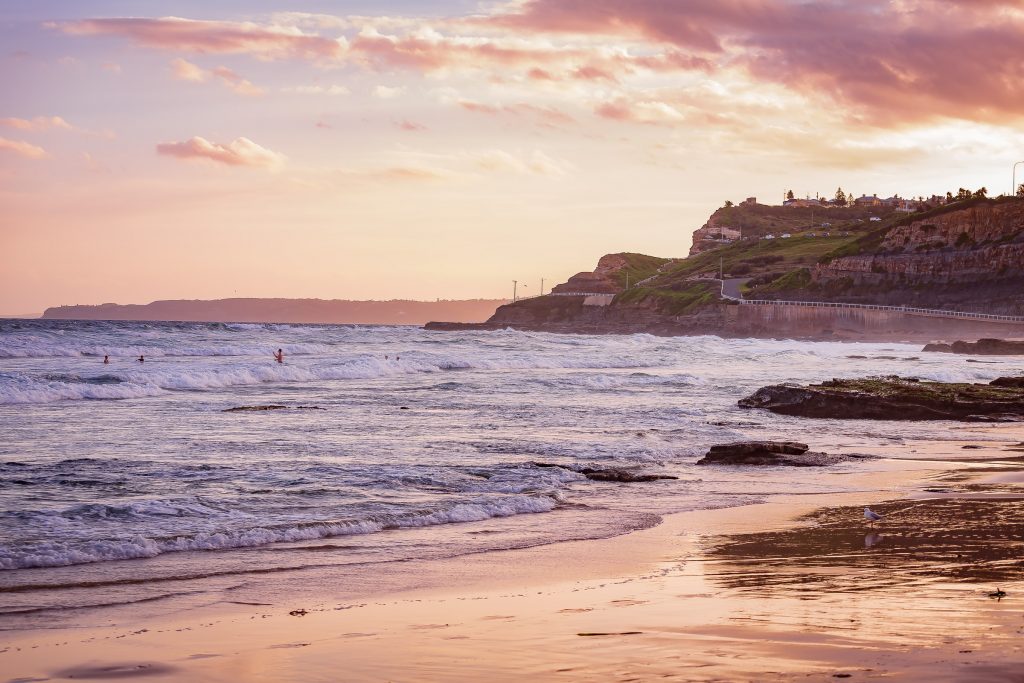 4. Bathurst, Central West NSW
Head west of the Blue Mountains and explore the wide range of attractions and experiences that call Bathurst home. As the oldest inland town in Australia, Bathurst boasts a wide range of historical sites, but there is much more to the city than that. Its awe-inspiring natural wonders and contemporary attractions pair perfectly with its rich heritage, to create a diverse destination that offers something for everyone.
You can reach Bathurst by train or bus, or you can pack up the car and head out on an old fashioned road trip. If you're starting out from Sydney, there are also a handful of regional flights that make their way to the town.
Once you've made it to Bathurst, with time permitting, why not also explore some of the other great nearby towns that can be found only a short distance away? Sofala, the oldest surviving gold town in Australia, and Milthorpe, an eclectic 19-the century village, are two great ideas but there is a lot more to see around Bathurst!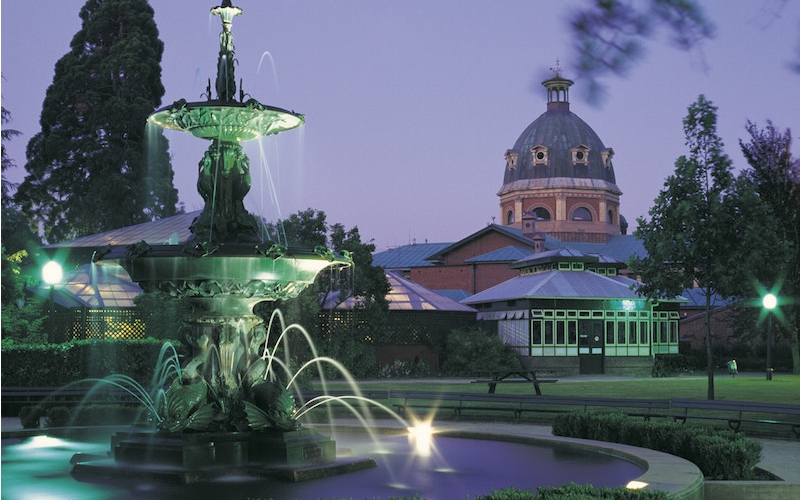 What to Do in Bathurst, New South Wales
Learn about the history of motor racing. Bathhurst is at the heart of Australian motoring history and is home to the National Motor Racing Museum. For a small entry fee, you'll be able to encounter more than 100 famous racing cars, as well as fascinating memorabilia, some of which dates as back as the 1920s. For a thrilling experience, get a taste of speed at the amazing Immersive Room.
Go back in time at the Australian Fossil and Mineral Museum. Get up close to over 5000 mineral and fossil specimens from around the world, uncovered from deep within planet Earth and dating back thousands and even millions of years. Entry fees are $10 for adults and $7 for kids, but there is also a family ticket for $35 that might be more budget-friendly for some.
Spin around the world-renowned Mount Panorama racing circuit at no cost. If your budget is running a little tight, please your inner racing fan or tick another great Australian icon off your bucket list with a drive around the Mount. Just make sure to visit outside of race periods, when the circuit is open to the public.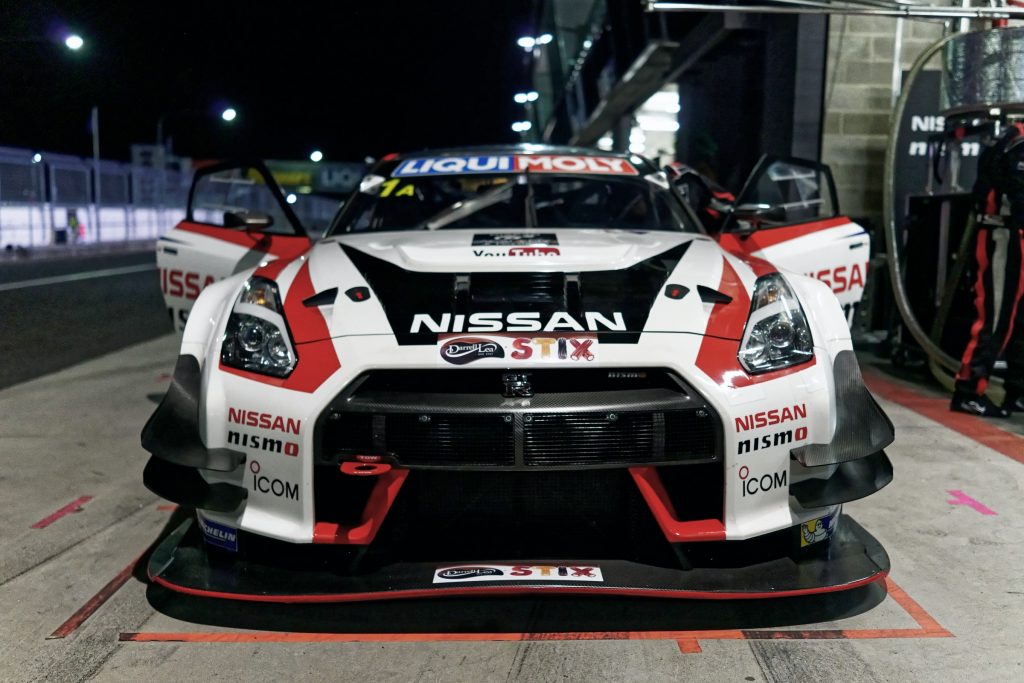 5. Gosford, Central Coast NSW
Recharge your batteries and escape city life at Gosford on the Central Coast. Surrounded by a number of spectacular beaches, including Ettalong Beach, Terrigal Beach and Avoca Beach, there are plenty of opportunities to relax, unwind and keep your wallet firmly in your pocket around the Gosford region. If you'd rather get active, stop by a national park and make your way through rainforest and heathland, drop a fishing line or spend your day kayaking.
You can make your way to Gosford by train or road and the region can be reached only a moderate journey from Sydney, making it a great option for a weekend escape. Select from a great range of accommodation options in Gosford town, or set up camp or park your caravan at one of the many camping grounds around Gosford.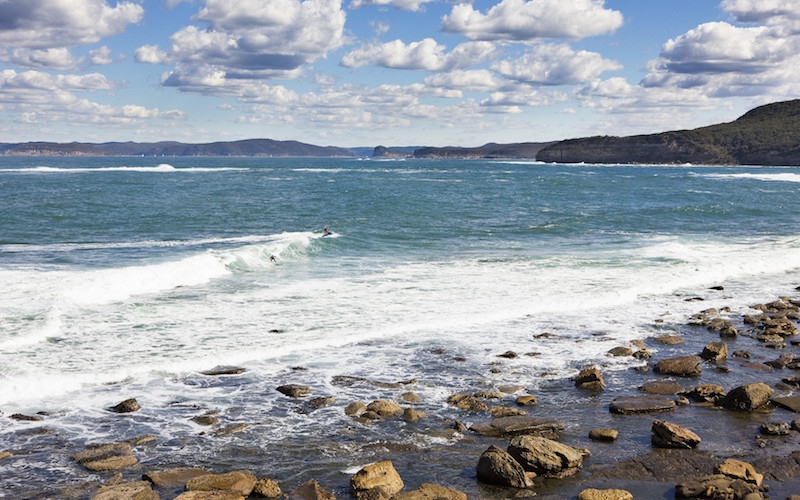 What to Do in Gosford, New South Wales
Hike and swim at Bouddi National Park. If you're ready to work up a sweat, do the 8.5-kilometre Bouddi coastal walk, finishing at the MacMasters Beach for a well-deserved, refreshing dip. For a shorter trek, you can always break up the walk into a small section. Campers can stay at the Little Beach campground at no cost – just make sure to make your booking beforehand and bring your own drinking water.
Get your culture fix at Gosford Regional Gallery and Edogawa Commemorative Garden. Showcasing a beautifully maintained Japanese garden and a number of local, national and international exhibitions, the complex is any art devotee's dream. To make things even better, entry to the garden and to most exhibitions is free.
Have a picnic at the Henry Kendall Cottage. Built in the 1800s and set in a peaceful 2.5-acre land, the cottage makes for a unique picnic location. After your meal, you can pop into the museum and get books for as cheap as $1 at the bookshop. Entry fees are $5 for adults, $3 for children or $10 for families of two adults and up to three kids.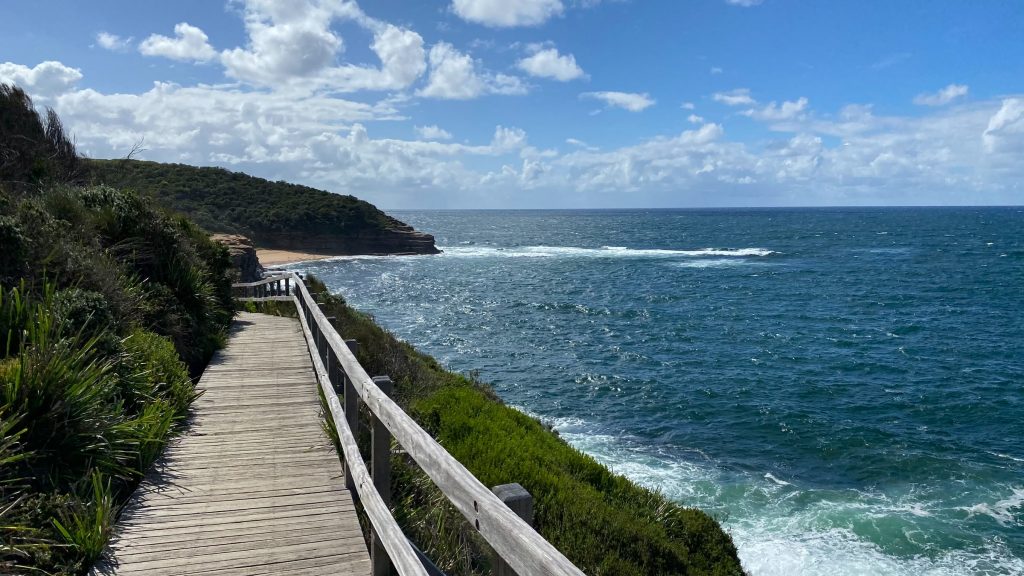 6. Wagga Wagga, Riverina Region NSW
Located in the heart of the Riverina, Wagga Wagga is a vibrant city with plenty of gardens to explore, riverbank paths to wander through, and a thriving food and wine scene to discover. Showcasing a perfect balance between rural and urban, Wagga Wagga has a lot to offer to its visitors and one weekend spent there will prove just that — even if you don't want to spend much.
You can get from Sydney to Wagga Wagga in about five hours by car or six hours by train, but if that is too long of a trip, you can also get a comfortable 1-hour flight to the Wagga Wagga airport. Once you're there, and if you choose not to take or hire a car, there is a public bus service that can take you from attraction to attraction.
What to Do in Wagga Wagga, New South Wales
Freshen up at Wagga Beach. Swim in the river's shallow waters while surrounded by big trees and shrubs, and set up your picnic blanket on the shaded grassy areas when you're ready for a snack. Keen for an adventure? Kayak or canoe from the beach and witness amazing views of the city while gliding through the water.
Shop at the River & Wren Market. This is Riverina's top handmade market where you'll find an amazing lineup of local businesses and artisan, on-trend goods. Please note that the market only happens on certain specific days, so remember to check their website to make sure it's on at the time of your visit.
Spend a cultural afternoon for free at the Museum of the Riverina. Learn all about the history and people of Wagga Wagga through the 15000 objects and photographs the museum is home to. Make sure to also check the museum's What's On guide and discover any special events on at the time of your visit.
7 Tips for Travelling on a Budget in NSW
Knowing the most budget-friendly locations to visit in NSW is halfway to keeping the cost of your getaway to a minimum, but there are a few extra handy budget travelling tips that will help you get more bang for your buck. When planning your trip to NSW, remember to:
Book your NSW accommodation early. There is often a great range of early bird specials available that will not only secure your room ahead of time but help keep a few extra dollars in your pocket.
Look out for special visitor cards and family passes. Some towns and cities offer exclusive discounts and attraction deals that will allow you to see more for less.
Do your research beforehand. Many towns and cities offer free or low-cost events throughout the year and it's worth spending a few minutes online to discover what will be happening during your visit.
Consult your hotel's concierge. Hotel front desks often have free information pamphlets and brochures available that will give you valuable information about the region you are staying in. Be sure to also ask your concierge if they know of anything happening in the area during your stay – locals can be a wealth of knowledge!
Pack your own lunch. If you're looking to save money but still spend the day out and about, prepare your own lunch and you'll avoid the exorbitant prices charged by some cafes and restaurants.
Hire a rental car, as it can often work out much cheaper than tours, shuttles and public transport costs combined. A hire car also allows you to create your own itinerary and see the attractions you actually want to see, saving you a whole lot of time. Be sure to weigh up your options before you leave and if you do hire a car, book early!
Get off the beaten track. With so much to see around New South Wales, you don't always have to visit the most popular (and often, most expensive) attractions. Look up hidden regional gems online and you'll find surprising spots to visit at little to no cost.
Whether you're travelling solo on a budget or exploring Australia with your family, keeping your NSW trip within your budget is all about doing your research and being savvy about where you go. Choose any of our suggestions for your weekend getaway and book your flights to NSW with Webjet for an unforgettable trip that won't break the bank.