Planning a weekend away but not wanting to blow the budget? Check out five top locations throughout Victoria that showcase some of the state's best assets for next to nothing!
Within the state capital there are plenty of ways in which to keep yourself entertained for free or at prices which won't break the budget. Familiarise yourself with the city centre with a ride on the free City Circle Tram which passes many of Melbourne's popular locations, including Federation Square and Etihad Stadium. Once you've found yourself in the heart of the city, set out on foot and immerse yourself in the unique artistic culture of Melbourne with a wander through the CBD's laneways. You'll find hidden bars and cafes alongside incredible pieces of street art.
If the weather outside is looking a little miserable, or you're wanting discover something new, pay a visit to one of Melbourne's many museums and art galleries. A spot of gallery hopping generally comes free or at a low cost, but be forewarned that some special exhibitions attract a higher entry fee.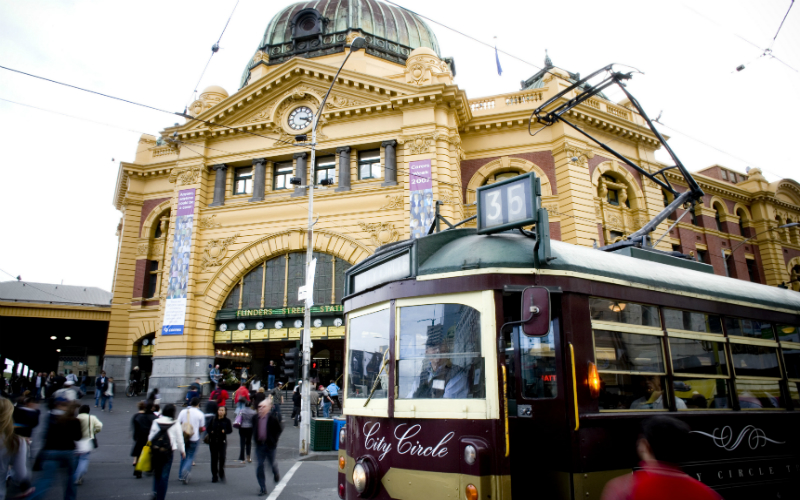 Found only 1 hour from Melbourne and 25 minutes from Avalon Airport, Geelong is perfect for a weekend escape. As Victoria's second largest city, Geelong offers plenty of great cheap things that'll be sure to keep you entertained. Get to know more about the city by following one of several free self-guided arts and culture trails. Along the length of the walks, you'll come across significant historic buildings, fascinating art installations and informative museums.
While in Geelong, stop by the Geelong Waterfront and spend a day by the water. The seaside precinct offers plenty of free or low cost facilities to allow you to while away the hours, including a public swimming pool, childrens playgrounds, public barbeques and spots perfect for picnics. The precinct is also home to a collection of 103 painted bollards that are positioned across 48 sites. Each bollard has been painted to represent one of a multitude of fascinating characters, such as lifesavers, sailors, clowns and more, and are well worth visiting.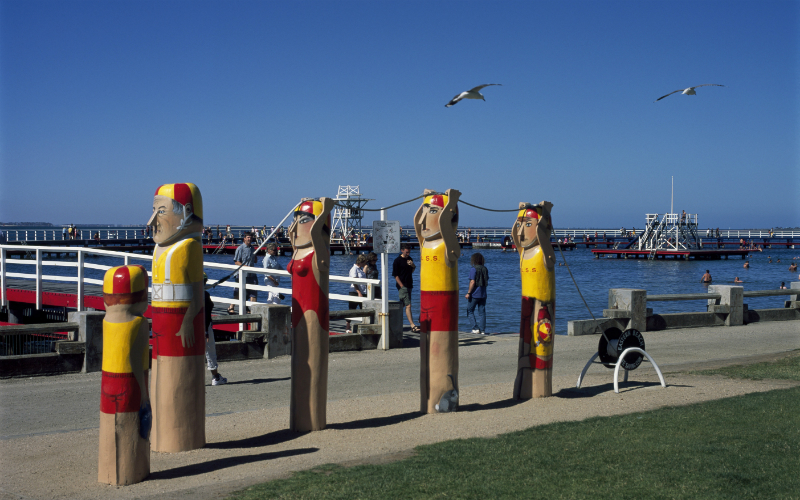 Located close to the border of New South Wales, Mildura is the perfect destination for a road trip with friends, family or simply by yourself. The town boasts a long history, stunning natural surrounds and an abundance of attractions that won't break the budget.
Discover some of Mildura's historic buildings, popular attractions and important sites with a self-guided walking tour around the town or set out on an adventure by car and explore the unique river, wetland and desert landscapes that surround the town. From Mildura, a great range of national parks can also be reached for a day trip, including Murray Sunset National Park, Hattah-Kulkyne National Park and Mungo National Park.
Make the most of Mildura's country setting, save a few extra dollars along the way and set up camp at one of the town's many campgrounds and caravan parks. Not only will your bank balance love you, but you'll be able to enjoy the simple joy of sleeping under the stars!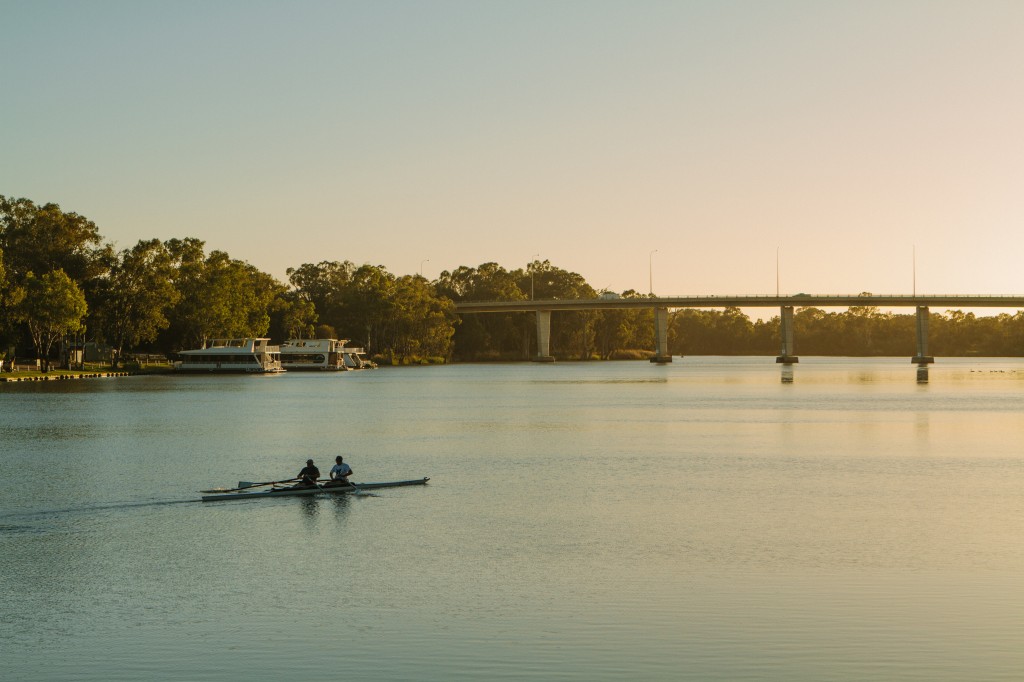 Head along the Great Ocean Road and stop by Lorne for a relaxed coastal getaway. Located only 2 hours from Melbourne by car, you'll soon forget the worries of city life and feel worlds away from the concrete jungle.
If you happen to be a keen fisherman, or you're simply looking for a good reason to while the hours away, drop a line in Reedy Creek, from Lorne Pier or out from Lorne Beach and revel in the notion of being able to catch your next meal. If fishing doesn't interest you, there are plenty of opportunities to soak up the sun on one of the area's beaches or head out on a walk through river valleys, the town centre or along the coast. With walks suited to a variety of fitness levels and ranging from short strolls to long hikes, Lorne is perfect to explore on foot.
Located on the Great Ocean Road, the seaside town is also a great base for exploring other sections of the scenic route. Why not hire a car and head out on adventure in either direction?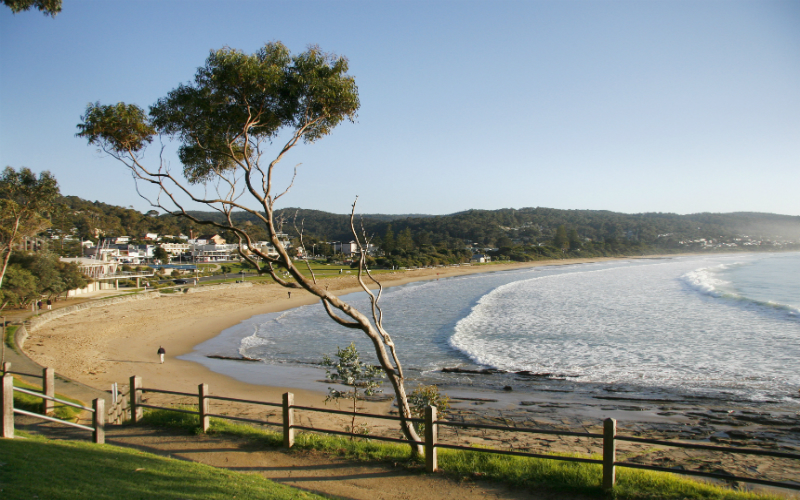 Escape the hustle and bustle of city life and spend some time exploring all that the Mornington Peninsula has to offer. Accessible by car from Melbourne in under 1 ½ hours, the area is abundant with free and low cost activities that allow you to relax, unwind and return to nature. Explore the area on foot with one of the many walks that make their way along the shoreline as well as heading inland or enjoy a more intense hike. If you prefer to explore on two wheels, make the most of the Mornington Peninsula's beachfront cycling paths or get your heart pumping on one of many mountain biking trails.
Be sure to stop by one of the Mornington Peninsula's many pristine beaches for a swim and remember to keep an eye out for the iconic brightly painted bathing boxes that grace the sands of Dromana, Rosebud and Mornington!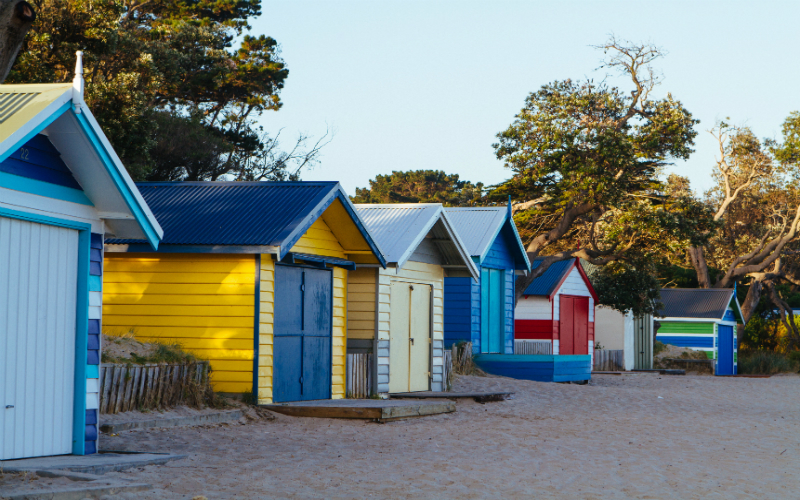 Travelling on a Budget
Make the most of early bird specials and secure your accommodation and flights ahead of time. You'll be able to save a few extra dollars and also have the peace of mind knowing that your transport and accommodation have been reserved.

If you're looking to see a lot of Victoria's scenic coastline without breaking the budget, hire a car and make your way along the Great Ocean Road. It'll take a few days to complete the whole drive, but it's well worth it!

Check out our great list of free things to do in Melbourne for more attractions and activities to help you make the most of the state's capital.

While in Melbourne, make use of the city's great tram system. You can travel from outer suburbs to the city centre for a relatively small fare.

Be sure to spend some time in the great outdoors. Not only will you get to see the state's beautiful national parks, beaches and bushland, but more often than not you won't have to part with a single cent.

Stop by local information centres, consult your hotel concierge or look online to discover if there are any free events taking place during your stay. If you're lucky, your Victorian getaway might just coincide with popular events such as the Melbourne Festival or Geelong's Festival of Sails.

If you're planning days trips or have any particular dietary requirements, it's often cheaper to pack your own lunch. Not only will you be saving money by avoiding purchasing expensive meals, but you also have the added luxury of being able to eat whenever you choose!