New York is perhaps one of the world's coolest cities –– but "cool" certainly doesn't come cheap. In a city where one-bedroom apartments cost upwards of $3,000 per month, free is always good. Here are some of the best budget-friendly activities you can enjoy in the city of New York.
Explore Central Park
Originally designed in the 1860s to boost the area's real-estate value, today, Central Park is an integral and iconic part of New York. Aside from its plentiful people-watching, sunbathing, fishing, and rock-climbing opportunities, Central Park also plays host to a number of free concerts, plays and other performances throughout the year. What's more, the Central Park Conservancy also offers a number of free guided tours of the United States' favourite inner-city park.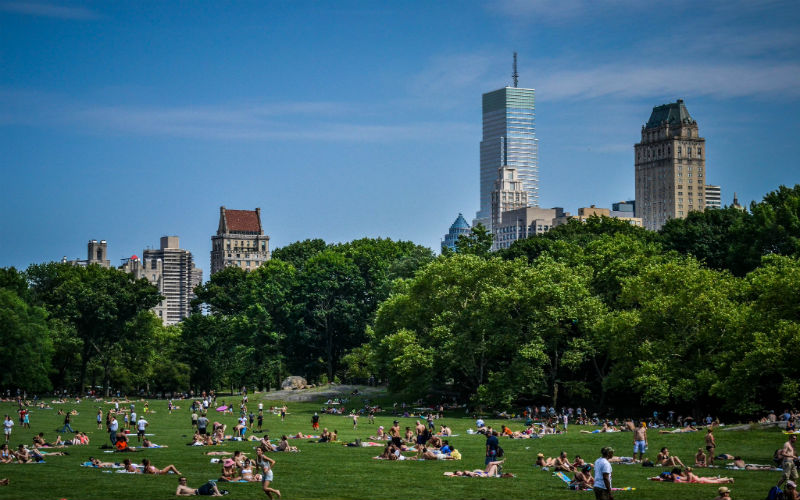 Venture into Green-Wood Cemetery
Green-Wood Cemetery sprawls over almost 200 hectares in the heart of Brooklyn. This peaceful, leafy landscape is the final resting place of around 600,000 people. Not just for those with macabre interests, Green-Wood Cemetery contains the highest natural point in Brooklyn, and thus enjoys sweeping views of the entire borough and of New York Harbor. The gothic entranceway is itself an attraction, with magnificent turrets that are usually adorned with a number of green monk parakeets –– said to have escaped from a broken crate at JFK airport in the 1960s. Take a walk through the grounds and you might spot some famous names, including Leonard Bernstein, Jean-Michel Basquiat, Henry E. Steinway (of Steinway & Sons), and the Roosevelt family.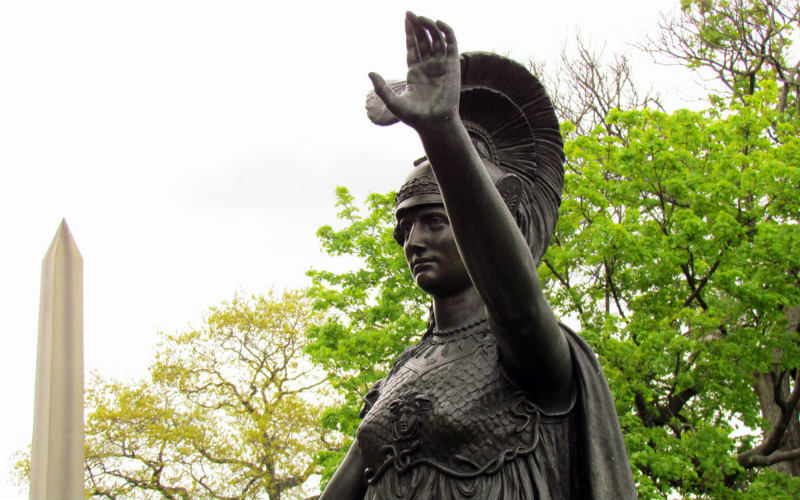 Say hello to a Big Apple Greeter
Big Apple Greeters are a group of more than 300 New York locals who donate their time and knowledge to ensure the city's visitors receive a warm welcome. When making a booking, visitors can specify their interests and prefered language to secure a two to four hour, custom tour of New York's fascinating neighbourhoods. It's hard to believe that all this is offered at no charge; this not-for-profit organisation even has a "no tipping" policy. However, donations can be made on their website, and are always welcome.
Visit the city's botanic gardens
Despite all the glitz and glamour that cities like New York can offer, there are few things more enjoyable than taking a leisurely walk through one of the city's beautiful gardens. Brooklyn Botanic Garden is free to visit on Tuesdays, and on weekdays between November and February. However, those who visit during April or May will be rewarded with the sight of bright pink cherry blossom trees coming into bloom. Visit the Japanese Hill-and-Pond Garden and watch turtles gliding beneath the water's surface. On Wednesdays, take advantage of the waived entrance fee at New York Botanical Garden to catch a film screening, walking tour or book reading, making sure you leave enough time to visit the stunning Victorian conservatory.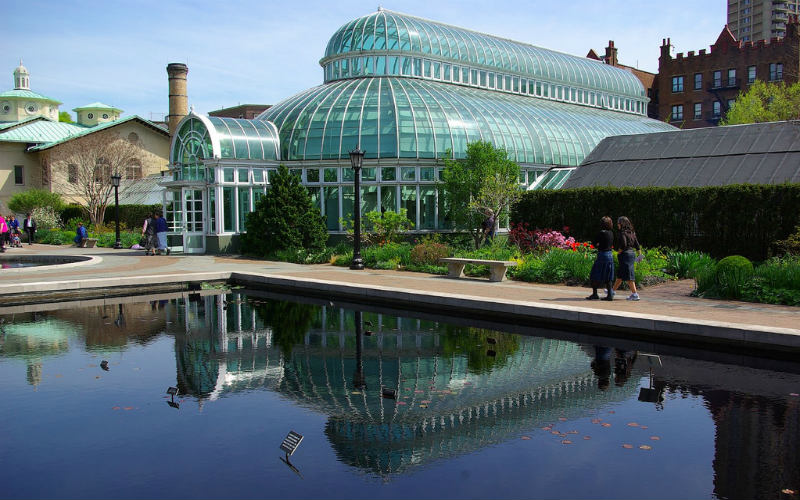 Join an art crawl in Chelsea
What better way to explore New York's art scene than by joining a free tour of one of its trendiest neighbourhoods? Home to more than 200 art galleries, Chelsea is where emerging artists, industry bigwigs and fascinated members of the public can all meet and mingle. Not only are these galleries free to visit, but many also serve complimentary wine and cheese on Thursday nights. This has become known as 'Chelsea Gallery Night', when all kinds of art lovers crawl from gallery to gallery, browsing everything from high-brow art to more avant-garde and experimental offerings.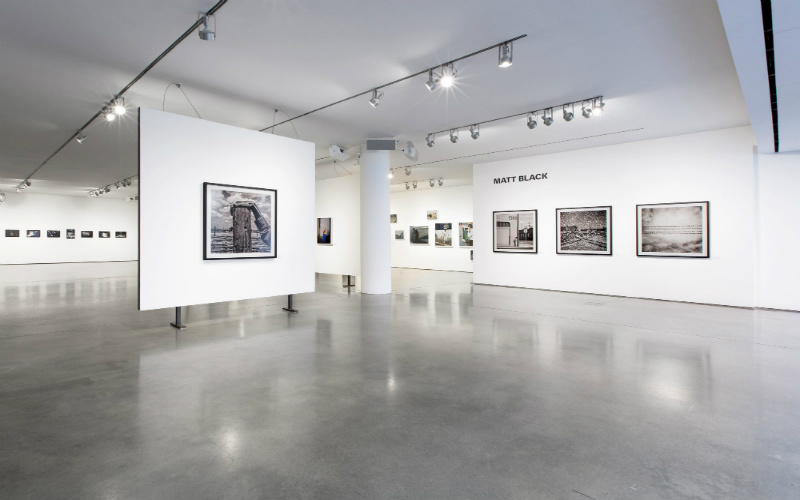 Enjoy some quiet time at New York Public Library
Bookworms, rejoice! New York contains one of the biggest, most visited and most beautiful libraries in the world. New York Public Library is a masterpiece of Beaux-Arts architecture, and has been featured in several films and books since its construction in 1911. The spectacular main reading room stretches the length of two blocks and boasts a 16-metre-high ceiling adorned with 18 grand chandeliers. Head to Astor Hall to join a free guided tour of the library, or to collect a free audio guide from the information desk. Alternatively, you can simply find a good book and settle on one of the long oak tables for an afternoon of solitary bliss.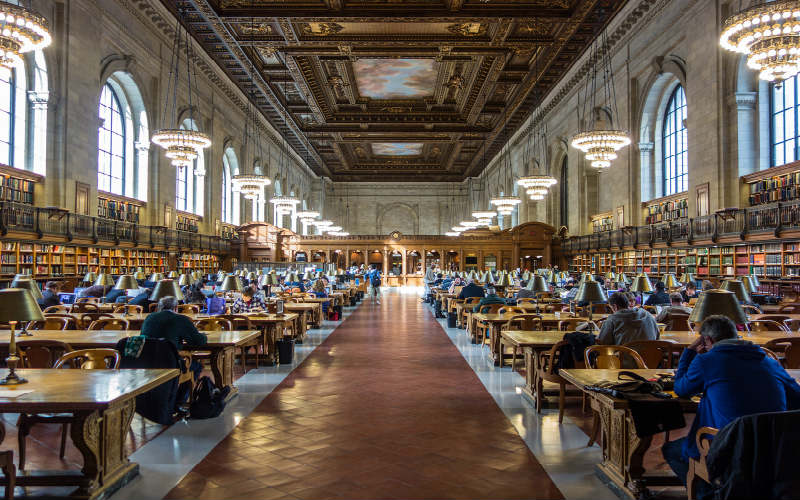 Walk over the city on the High Line
Sitting 10 metres above street level, the High Line is a lush public park filled with flowers, benches, and the occasional art installation. Created from an abandoned railway track, the High Line stretches more than two kilometres from the Meatpacking District to Hell's Kitchen. The project was inspired by a similar structure in Paris, with construction occurring from 2006 until 2014. Today, this linear oasis is a welcome contrast to the concrete jungle, offering sublime views of the Hudson River and of the thousands of pedestrians below.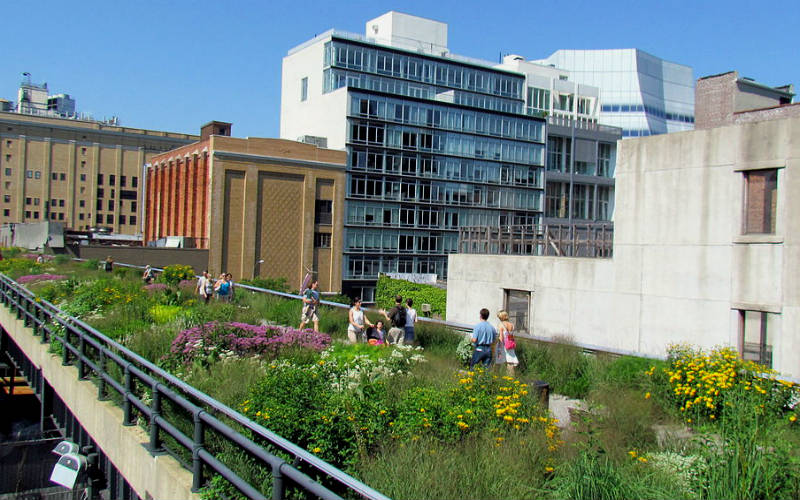 Laugh the night away at ASSSSCAT 3000
If you're already in good spirits, why not head to Chelsea for a night of free comedy? ASSSCAT 3000 is one of the most popular comedy events in New York. Since 1996, ASSSCAT 3000 has been performed by the Upright Citizens Brigade, an improv comedy group whose alumni and guest performers include Amy Poehler, Aziz Ansari, H. Jon Benjamin, Zach Galifianakis, Tina Fey, Aubrey Plaza, Jack McBrayer, and countless others. Tickets to the 7:30pm show are only $5, but if you find yourself with a shortage of cash and an abundance of time, you can always try lining up for the free 9:30pm show.
Take a tour of Brooklyn Brewery
Since 1988, Brooklyn Brewery has been serving up delicious brews emblazoned with a 'B' drawn by the designer of the world-famous 'I ? NY' logo. Weekday tours go for $15, but grab a spot on a weekend tour and you can learn about the brewery's history and workings for free. Afterwards, you can purchase drink tokens to sample as many beers as you like (be sure to remember that the drinking age is 21 in the USA, though). The tasting room is a popular hangout among locals and tourists alike, with many bringing along snacks and card games, and even ordering pizza delivery. Bring some friends and get comfortable at one of the communal tables for a fantastic afternoon inside one of New York's favourite breweries.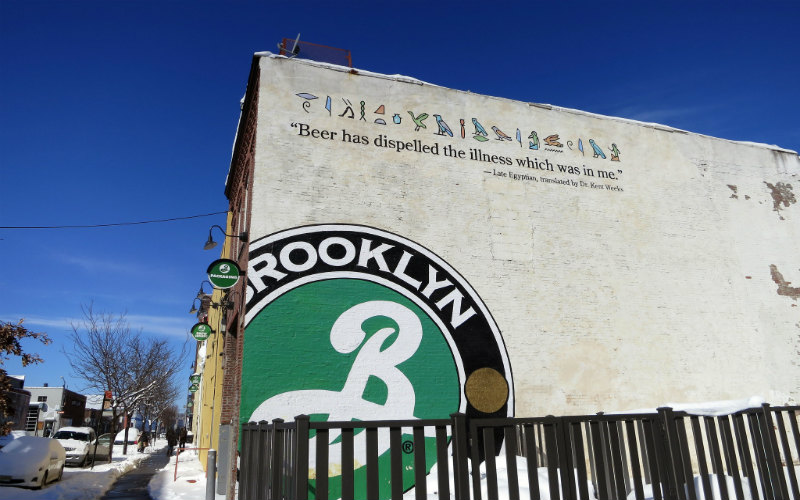 Jump aboard the Staten Island Ferry
The Statue of Liberty is considered a "must-see" when in New York. However, you don't need to buy a $18 ticket to Liberty Island to see her. Instead, jump on the Staten Island Ferry and cross New York Harbor for free. This eight kilometre journey is considered one of the city's best free activities and is available 24 hours a day, seven days a week. Originally intended to transport commuters from Manhattan to Staten Island and vice versa, today it carries around 70,000 passengers every day –– many of whom are simply tourists enjoying the view.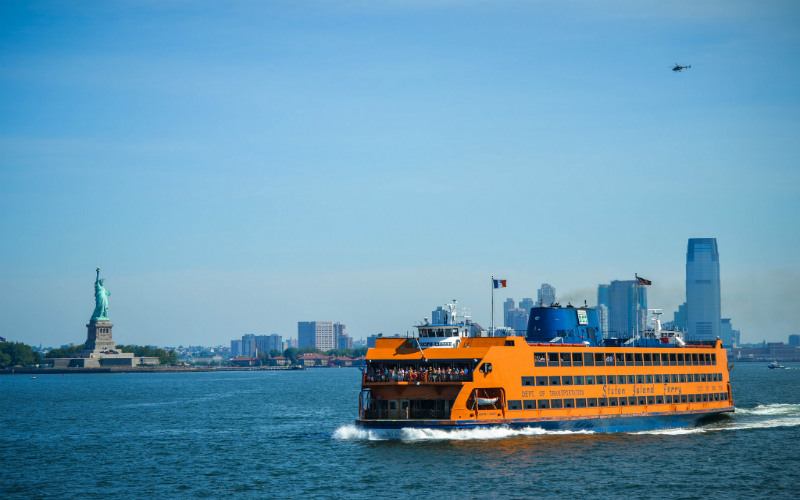 Want to visit The Big Apple with only a little dough? Discover cheap flights to New York with Webjet today.