London is one of Europe's most popular tourist destinations, and it's a place where it's easy to spend up big. However, a little imagination can go a long way if you're planning a trip to Europe on a shoestring budget. We've discovered some of the best free activities in Old London Town to make your pounds stretch that little bit further.
Start planning your budget-friendly jaunt to the UK capital with our top 10 free things to do in London.
Take a free walking tour
There are plenty of free and name-your-own price walking tours to be found all over London. Enjoy a great overview of the city, get your bearings, make the most of insider tips from local guides on where to go and what to do, and learn a little something about London's fascinating history along the way.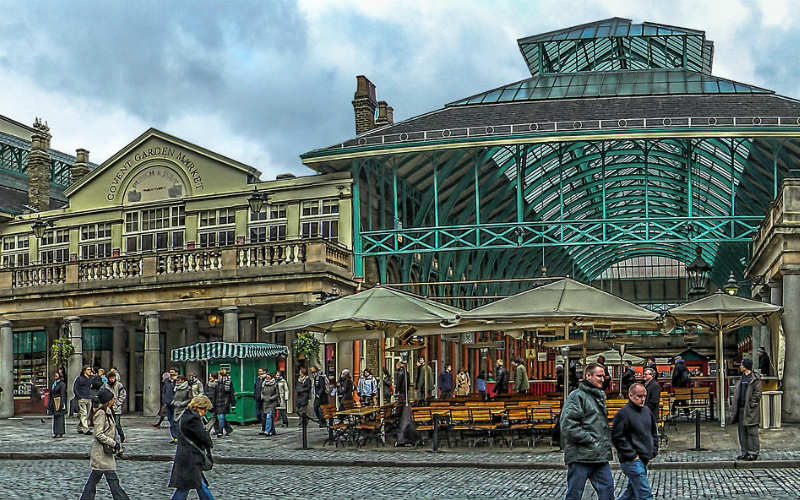 Visit the Tate Modern
Recently extended to increase it's size by 60%, London's home of international modern and contemporary art is even more of a drawcard than ever. Based in the former Bankside Power Station, the Tate Modern showcases contemporary works from more than 300 artists from around 50 countries, and is one of London's top art galleries, You could easily spend half a day here, longer if you really love contemporary art. What's more, the gallery's new extension, Switch House, boasts panoramic views of London. The Tate Modern is free, except for entry to special exhibitions.
Opening hours: Sunday to Thursday 10:00am – 6:00pm, Friday to Saturday 10:00am – 10:00pm
Address: Bankside, London SE1 9TG, United Kingdom
Where to find it: on the south side of the Thames, near the Millenium Bridge.
Closest tube station: London Bridge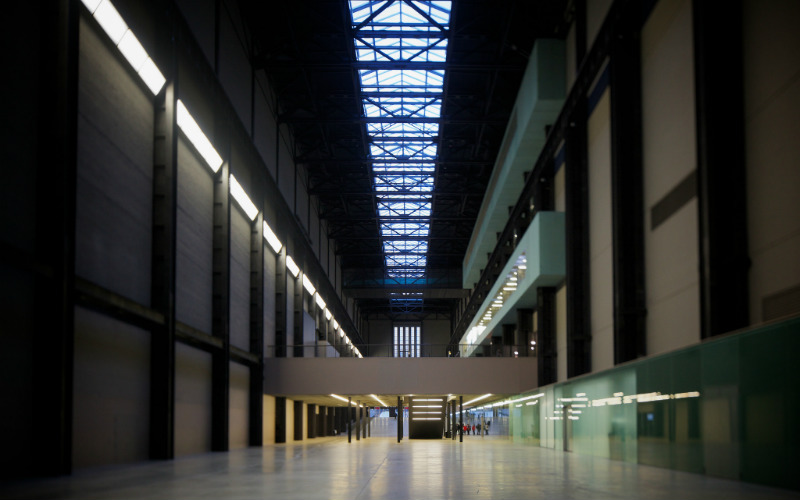 Explore the lush tropical gardens of the Barbican Conservatory
This secret garden in the Barbican Centre isn't always open to the public, but when it is, it's an oasis of tropical calm and a must-visit after a long day of London sightseeing. Home to more than 2000 species of tropical plants, the lush greenery is a contrast to this striking brutalist building. Entry to the Barbican Conservatory is free, but occasionally it is closed for private functions. To find it, go up to Level 3 of the Barbican Centre, out the back doors, then turn right through the doors once you're in the courtyard.
Opening hours: Every day from noon to 5:00pm (occasionally closed for private functions)
Address: Silk St, London EC2Y 8DS, United Kingdom
Where to find it: Level 3, Barbican Centre
Closest tube station: Barbican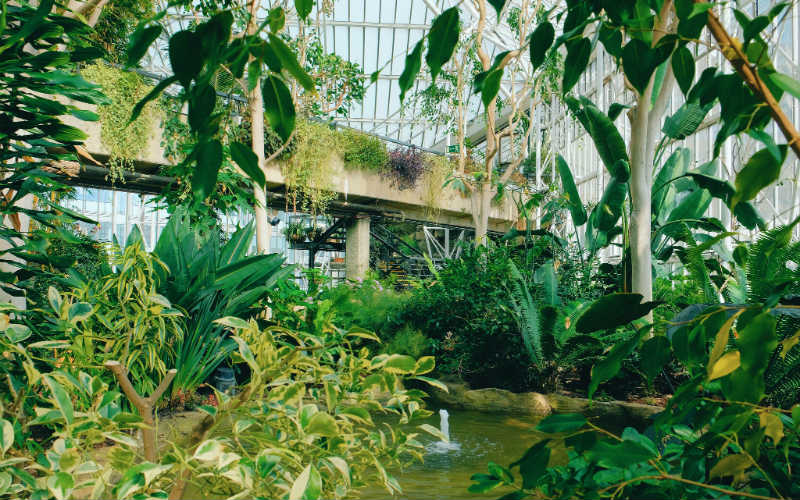 Witness free speech in action at Speakers Corner, Hyde Park
Since 1866, the north-west corner of Hyde Park has played host to Speakers Corner, where every Sunday afternoon, speakers come and say their piece. Speeches are mostly political, although anyone can speak on any topic, with heckling encouraged. Speakers throughout history have included everyone from William Morris to Karl Marx.
Opening hours: Every Sunday, 1:30pm – 7:30pm
Address: Hyde Park, Marble Arch, London W2 2EU, United Kingdom
Where to find it: Opposite Cumberland Gate from Marble Arch
Closest tube station: Marble Arch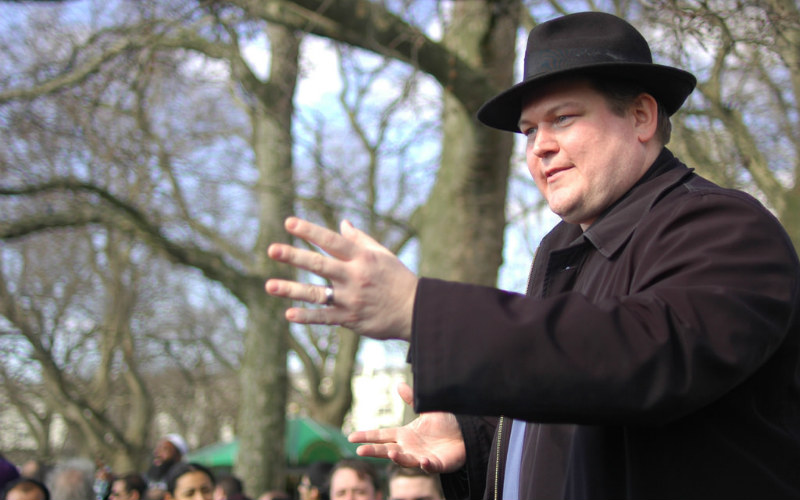 Walk along the River Thames
It might sound cliched, but a walk along the River Thames can be just the ticket after a long lunch or a morning exploring the city. One of the best walks is the Queen's Walk, which runs along the south bank of the Thames between Tower Bridge and Lambeth Bridge. It takes about 2 hours to complete and passes County Hall, the London Eye, the Queen's Jubilee Footbridges, the Southbank Centre, the Royal National Theatre, Oxo Tower, the Tate Modern, Shakespeare's Globe Theatre, the London Millennium Footbridge and St Paul's Cathedral.
Where to find it: Along the south bank of the Thames, between Tower Bridge and Lambeth Bridge.
Closest tube station: Westminster or St. Paul, depending on which direction you'd like to take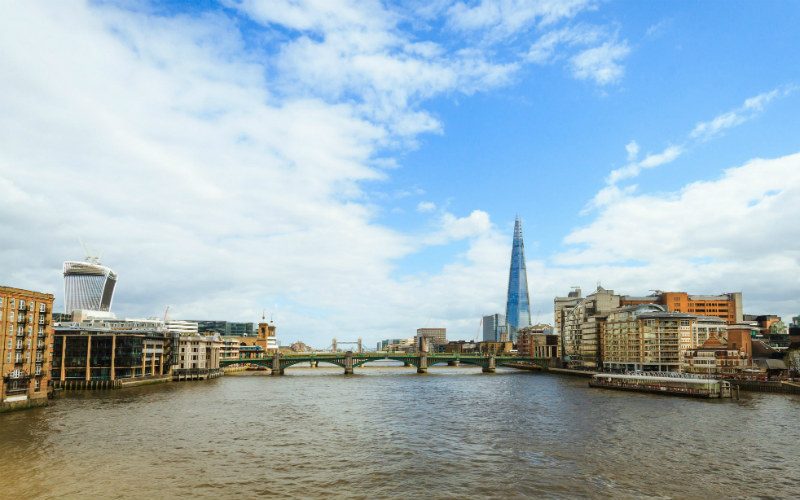 Have a laugh at the Angel Comedy Club
You can enjoy free standup comedy every night of the week at Angel Comedy Club in Islington, which showcases up and coming acts as well as more established comedians. It's a very popular night and places fill up quickly, so make sure you arrive nice and early. The audience is asked for donations at the end of each performance.
Opening hours: 7 nights a week from 8pm.
Address: 2 Camden Walk, London N1 8DY, UK
Where to find it: Above the Camden Head Pub, Camden Walk (also known as Camden Passage)
Closest tube station: Angel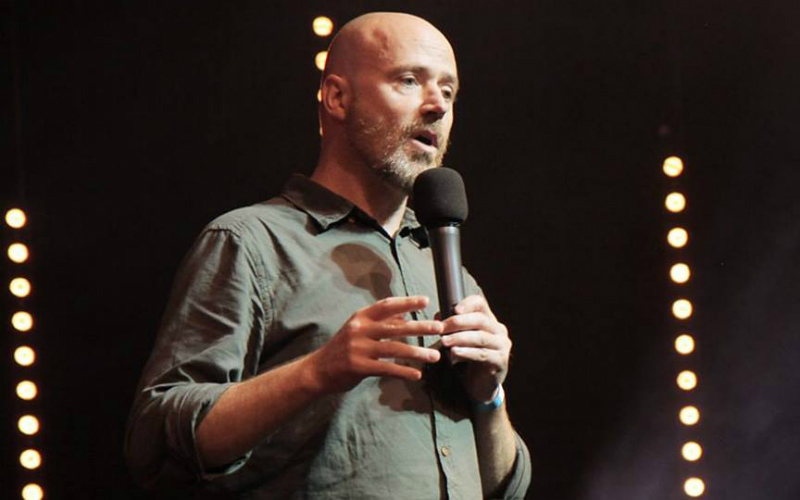 Visit a city farm
You don't have to visit the country to experience a working farm. Community-run 'city farms' are plentiful in London, and often include a petting zoo, cafe or restaurant, and a shop where you can buy fresh local produce. Try Hackney City Farm in Bethnal Green, Spitalfields City Farm, which has been running since 1978, Stepney City Farm, with its Saturday farmers' market, Surrey Docks Farm, with its friendly goats, or Mudchute Park and Farm, which also houses a riding school.
Opening hours: Check the website of the relevant farm.
Where to find them: All over London.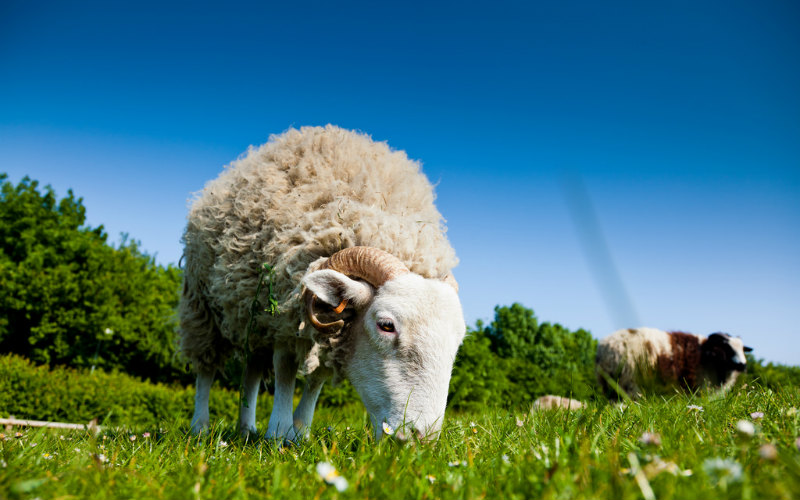 Browse London's fabulous markets
London's markets are really something else, especially on the weekends. Visit Portobello Road Markets, one of the biggest antiques markets in the world, the massive Borough Market, for fresh local produce, the iconic Brick Lane Market, with its food stalls and bric a brac, Spitalfields, packed with secondhand clothing and local designs, Camden Market, a massive multi-street market or Columbia Road Flower Market, which certainly lives up to its name.
Opening hours: Check the website of the relevant market.
Where to find them: All over London.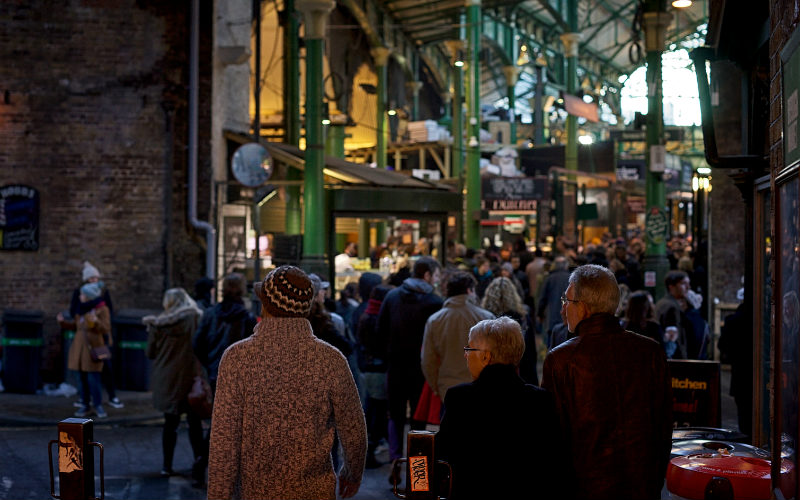 A day in the park
London's famed parks and gardens are perfect if you want to while away an afternoon. You can easily visit Hyde Park and Kensington Gardens in one afternoon, and the same goes for St James and Green Park, both near Buckingham Palace. Also worth a visit is Victoria Park, with its pretty canals and ponds, the grassy Hampstead Heath, with its spectacular views, Greenwich Park, home of the Royal Observatory, and Clapham Common, one of London's largest open spaces.
Opening hours: Generally during the day, check online to confirm.
Where to find them: All over London.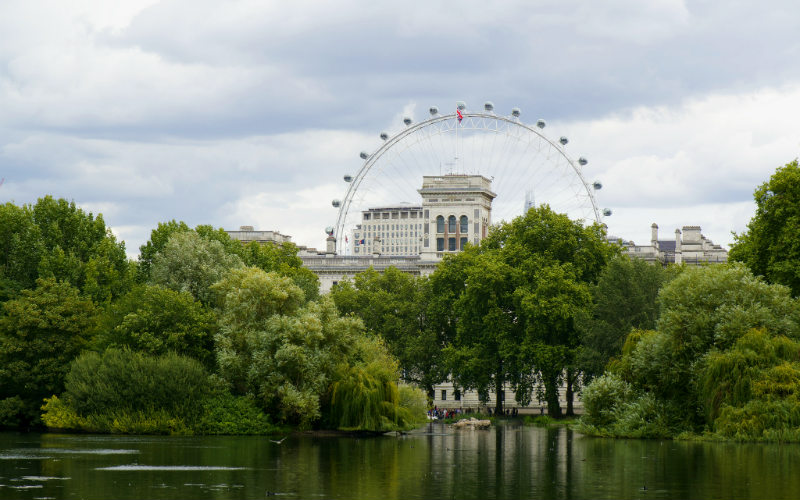 Explore the Wellcome Collection
So many of London's incredible museums are free to visit, such as the Natural History Museum, the Museum of London and the British Museum. But the Wellcome Collection is something truly unique, exploring the connections between medicine, life, art and history. Billing itself as 'the free destination for the incurably curious', the Wellcome Collection covers everything from psychology to medicine to art and religion in a fascinating series of interactive exhibits.
Opening hours: Tuesday – Saturday 10:00am – 6:00pm, Thursdays until 10:00pm, Sunday 11:00am – 6:00pm, closed Mondays.
Address: 183 Euston Rd, London NW1 2BE, United Kingdom
Where to find it: Between Euston Square and University College London.
Closest tube station: Euston Square or Euston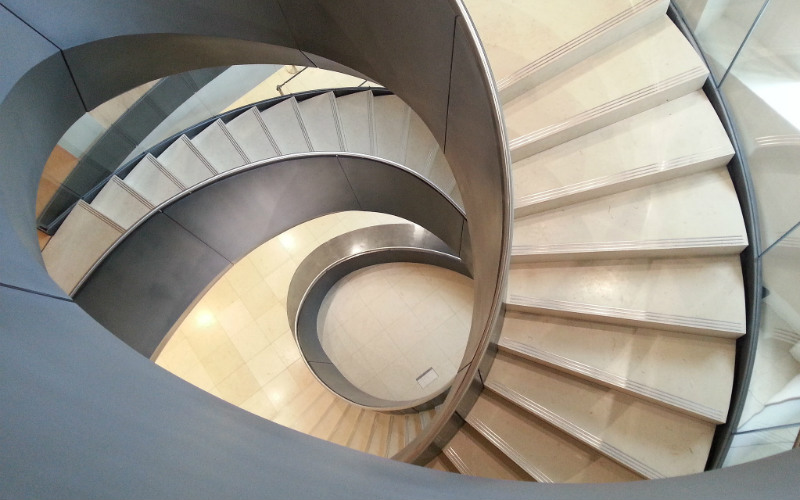 Interested in paying a visit to the British capital? Discover cheap flights to London, holiday packages and a great range of hotels with Webjet.
Feature Image Credit: Nikos Koutoulas.