Street art is one of those rare things that captivates people from all walks of life. Good street art can brighten your day, communicate an idea or message, and even provoke a debate. From Argentina to Australia, here's our list of the best places to find world-class street art.
New York City, United States of America
Considered the birthplace of modern street art, New York City is filled with every imaginable style of urban artistry. The city has given rise to some of the medium's most prolific artists, from Keith Haring to Jean-Michel Basquiat. You'll find a particularly high concentration of artwork on the Lower East Side, in the Meatpacking District, and throughout the Brooklyn neighbourhoods of Williamsburg, Bushwick and Dumbo. The Bowery Wall, located on Houston Street, is an ever-changing canvas which showcases some of the world's most spectacular murals.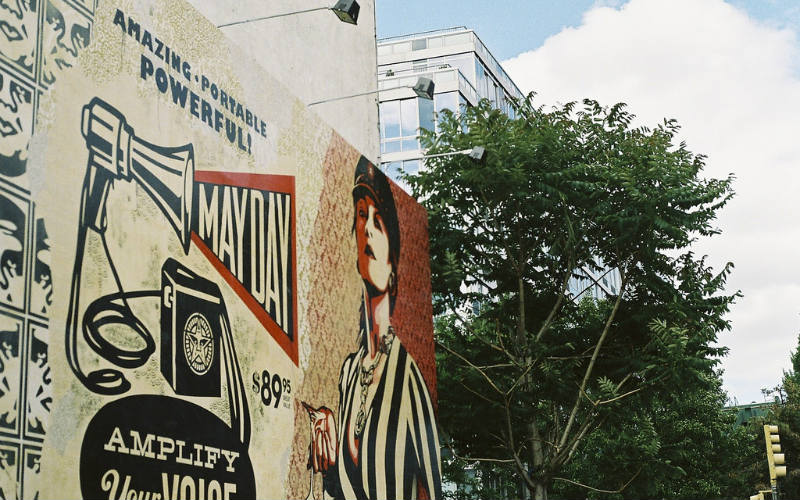 São Paulo, Brazil
Birthplace of the legendary twin artists simply known as Os Gêmeos (The Twins), the poverty-stricken city of São Paulo is something of a landmark when it comes to street art. Over the years, a growing number of abandoned buildings have been reclaimed by street artists, many of whom create works expressing themes of political protest and the anxieties of a city filled to bursting. The greatest concentration of artwork can be found in the trendy neighbourhood of Vila Madalena. Here, you'll find the renowned Beco do Batman ("Batman Alley"), one of the most dynamic places to view graffiti and street art in São Paulo.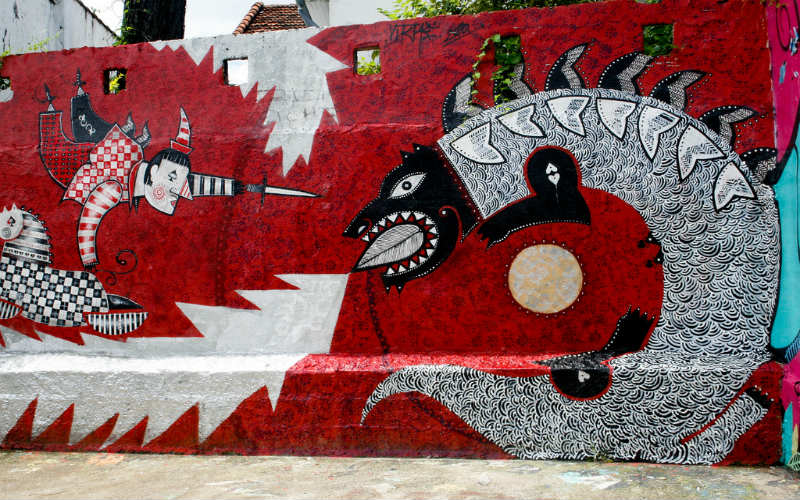 Toronto, Canada
One of the world's most multicultural cities, Toronto is also home to a thriving street art scene. The heart and soul of this scene lies in "Graffiti Alley", an aptly named laneway wedged between the Fashion District and Chinatown. Starting at 1 Rush Lane, Toronto's Graffiti Alley stretches almost one kilometre east to Spadina Avenue. A popular spot among artists, tourists and photographers alike, the alley's walls are repainted once a year to provide a fresh canvas for the hundreds who swarm to leave their mark on Toronto.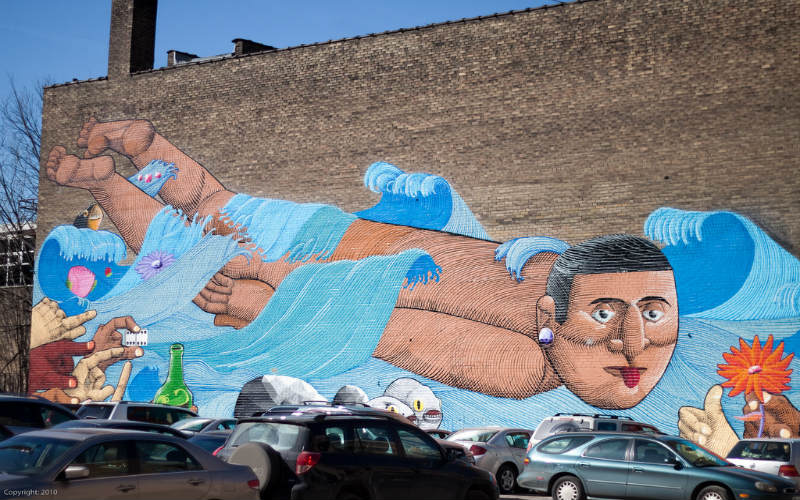 Lisbon, Portugal
Lisbon is a fantastic city to explore on foot –– not just because of its typically pleasant climate, but also because there's a good chance of finding some terrific street art during your excursions. The Bairro Alto and Alfama districts boast a number of intricately designed murals, while the huge underground passage near Ponte 25 de Abril (in the Alcantara district) is completely covered with signs, scrawls and stencils of every kind. With street artists showcasing their work on both government-approved and more contentious surfaces, Lisbon is a melting pot of thoughtful street art, hasty graffiti, and everything in between.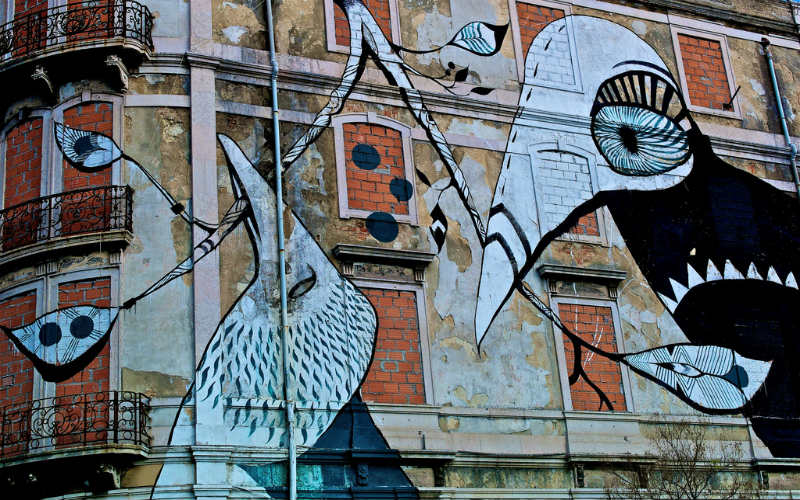 Bogotá, Colombia
Across Bogotá, Colombia's vibrant capital, thousands of local and international grafiteros adorn bare walls with striking murals, intricate stencils and unique tags. Recently decriminalised in the city, street art has been embraced as a form of artistic expression, showcasing the talents of artists and opening up a new channel for social and political commentary. It's easy enough to immerse yourself in the world of Bogotá's grafiteros at your own pace in neighbourhoods such as La Candelaria and Chapinero, but walking tours guided by street artists and others involved in the local street art scene offer a great introduction to the city's unconventional art scene.
Melbourne, Australia
Taking cues from the increasingly restless youth in New York, a similar feeling of discontent transformed Melbourne into a hub of graffiti and socio-political art during the 1970s and 80s. Today, this has become one of the city's most cherished features, drawing thousands of tourists and locals to its paint-splattered laneways. The most famous of these is Hosier Lane, which is completely covered in stencil art, poster art, and freehand murals. Melbourne's open acceptance of the practice means it gets to enjoy some of the highest-calibre street art in the world.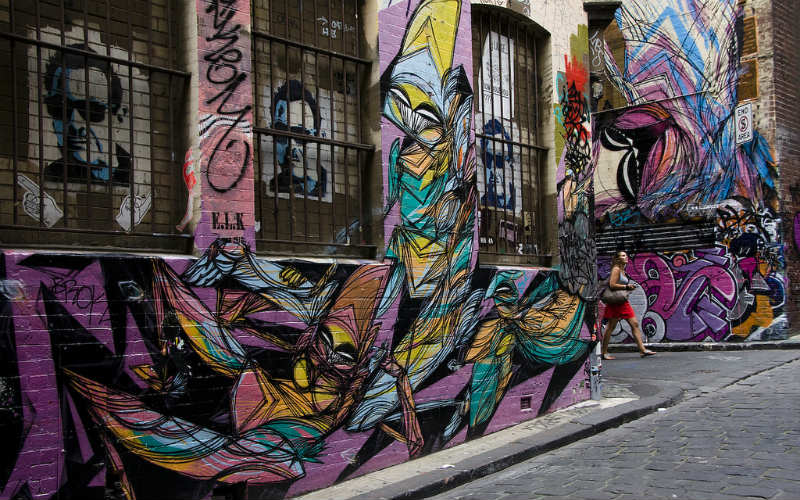 London, England
Although Bristol brought England's graffiti culture into the international spotlight, it's in London that you'll find the most artistic activity today. The playground of legendary artists such as Stik, Connor Harrington and, of course, Banksy, London has a reputation for producing artwork which is sophisticated, sardonic, and often just downright funny. The city's street art scene generally centres around the East End of London, with a particularly high concentration in Shoreditch, Hackney, Brick Lane, and the Spitalfields area. While some of London's older residents remain unconvinced of its value, there's no denying that London's street artists have exceptional talent.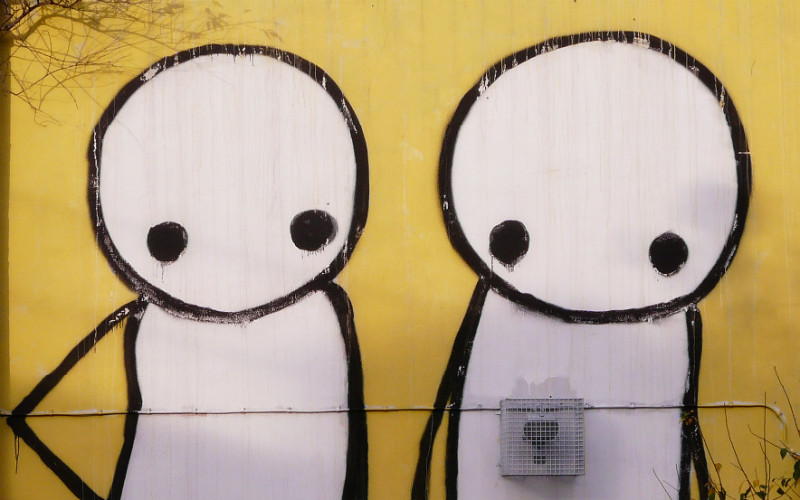 Buenos Aires, Argentina
Like Melbourne, the authorities in Buenos Aires stand in open support of the street art which now proliferates through the city. In fact, many of the colourful murals you'll see were actually funded by government initiatives. This official support has blessed the city with multi-storey masterpieces from some of the world's most respected street artists. For those who want to see it all, there are a number of street art tours which take visitors through Buenos Aires' most vibrant areas, such as Colegiales, San Telmo and Palermo Soho.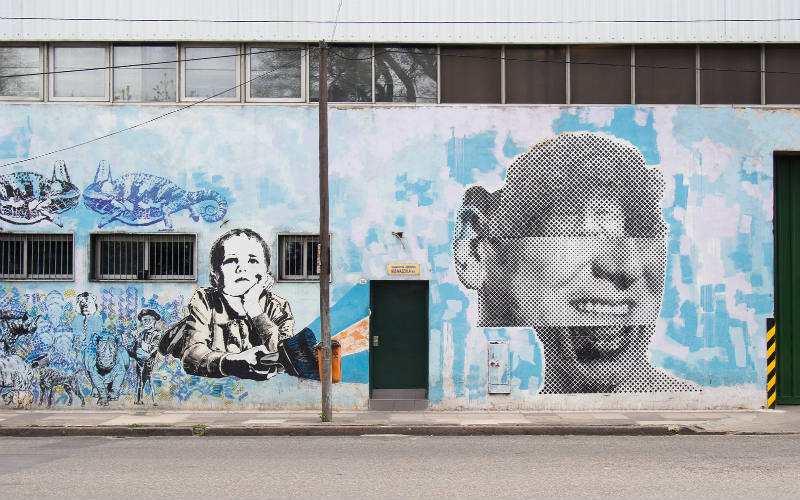 Whether you're looking for artistic inspiration or a backdrop for your next holiday snap, find cheap flights to the world's most colourful cities and plenty of great hotels with Webjet.
Feature Image Credit: Bixentro.