September is a beautiful time of year across the globe; the Northern Hemisphere is turning golden for autumn while the Southern Hemisphere is celebrating warmer temperatures and the start of spring. Here are some of the best international events to check out in September.
Nascondino (Hide and Seek) World Championship, Italy
When? 8–10 September, 2017
Where? Consonno, Provincia di Lecco, Italy
Think hide and seek is for children? Think again. Every September, hundreds of stealthy adults take this popular pastime to new levels at the annual Hide and Seek World Championship. In the 1960s, real estate developer Mario Bagno built Consonno, a "city of toys" in rural Italy. Just a few years after opening, the main road to the park was destroyed by a landslide; Consonno now exists as a ghost town complete with a medieval castle, motel, dance hall and a Chinese pagoda. These eerie remnants make Consonno the perfect location for the Nascondino World Championship, in which one player from each team has 60 seconds to hide, then 5 minutes to reach a target without being discovered. Each round, points are awarded in order of the players' arrival. As well as the thrill of the chase, Nascondino offers a live music festival at night with artists playing on stages throughout the ghost town, as well as in "hidden concerts" scattered throughout the dark fields. Guests can also relax and prepare for the competition at L'imboscata, a food and beer haven featuring some of the best craft beer and specialty food trucks in Italy.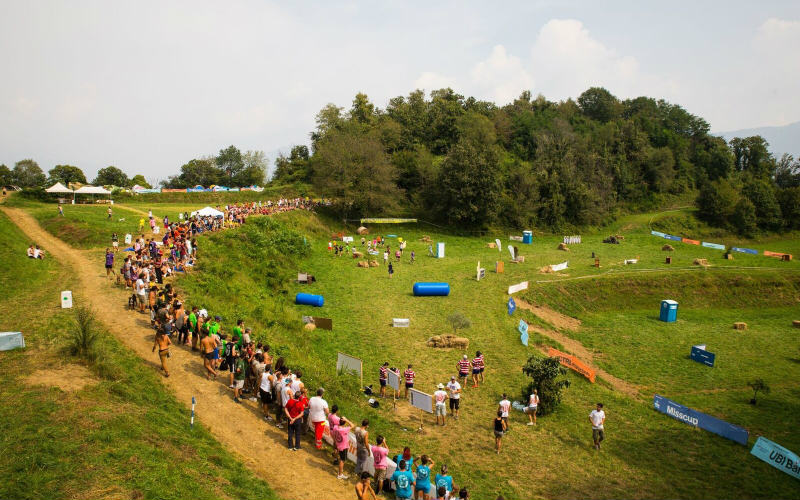 Roodharigendag (Redhead Days), Netherlands
When? 1–4 September, 2017
Where? Breda, Noord Brabant, Netherlands
It can be tough belonging to a group that makes up just 1% of the world's population. That's why Roodharigendag is such an important event—it's a time for redheads from all over the world to come together and celebrate exactly what makes them so unique. Each year on the first weekend of September, red, crimson and strawberry heads take over the city of Breda in the far south of the Netherlands. This multi-day event includes art exhibitions, food trucks, fashion shows, pub crawls, live music and, of course, a mass photoshoot of its approximately 5,000 redheaded participants. Even those who weren't blessed with the ginger gene can take advantage of Roodharigendag's free entry and spectacular sights!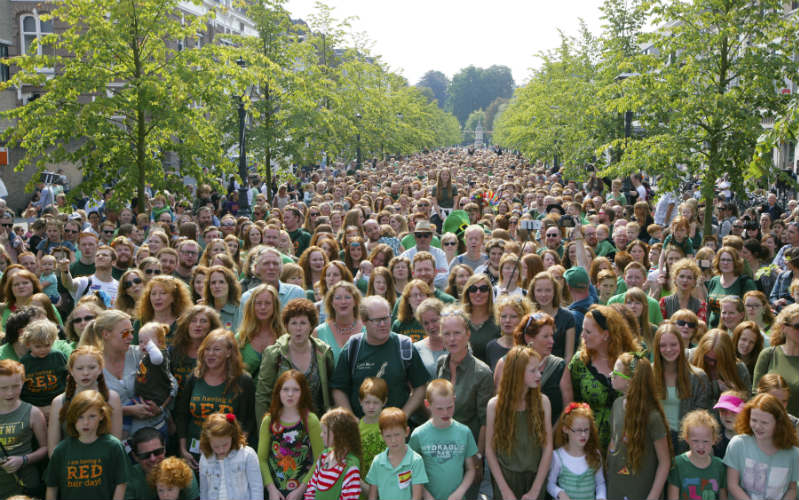 The Hermanus Whale Festival, South Africa
When? 29 September–1 October, 2017
Where? Hermanus, Western Cape, South Africa
The small seaside town of Hermanus, just 90 minutes from Cape Town, has been identified as one of the world's top whale-watching destinations by the World Wildlife Fund. Starting around June, pods of Southern Right whales migrate to the calm waters around Hermanus to breed. They will stay in the area until the summertime, when their calves are mature enough to venture into the open ocean. The number of whales peaks in October, which is when Hermanus Whale Festival takes over the town. Over three days, the festival will feature street parades, food and craft stalls, kids' entertainment, ocean-themed exhibitions and activities, and lots of live music. Now in its 26th years, this is the only festival of its kind in South Africa, attracting over 100,00 visitors who come from far and wide to spot these incredible creatures from the land, sea, and air.
Oktoberfest, Germany
When? 16 September–4 October, 2017
Where? Munich, Bavaria, Germany
Don't be fooled by the name—Oktoberfest starts in September and only lasts for a few days of October. Germany's most famous festival originated in 1810, when the citizens of Munich were invited to celebrate the Bavarian royal family's wedding. Over the next few years, subsequent iterations of this festival included the addition of an agricultural show, games and rides, tree climbing competitions, and carnival booths. Today, Oktoberfest is a world-famous celebration of all things Bavarian, including traditional Bavarian food, clothing, music and, of course, beer. It's worth noting that only Oktoberfest-approved beers (i.e. those brewed in Munich in accordance with the German Beer Purity Law) can be served at the official Munich event. Despite these restrictions, Munich's 7 million visitors happily consume about 7 million litres of festival-approved beer each year!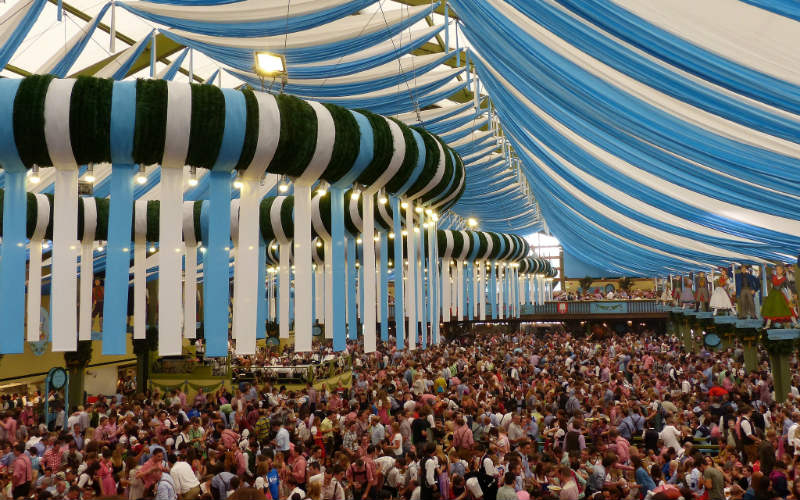 Ready to travel the globe in September? Book cheap flights to these exciting locations and more with Webjet!