Need some ideas for an October getaway? Check out some of our favourite events happening across the globe this October!
Voodoo Music + Arts Experience, USA
When? 27–29 October, 2017
Where? New Orleans, Louisiana, USA
In the lead-up to Halloween, New Orleans comes alive with music, art, and a whole lot of personality. The Voodoo Music + Arts Experience, known to locals as Voodoo Fest, has welcomed around one million festivalgoers throughout the course of its 15-year run. A self-described "musical gumbo", the festival features three performance areas showcasing different aspects of New Orleans culture. "Le Ritual" is where you'll find the most mainstream artists, while the sounds at "Le Flambeau" pay homage to New Orleans' rich history of jazz, blues and dixieland, and "Le Carnival" hosts indie bands as well as circus and burlesque performances. Other attractions include a beer hall, Creole and Cajun-inspired food stalls, a marketplace, and a range of interactive art installations. With the heat of summer finally fading and headliners including Kendrick Lamar, Foo Fighters, Crystal Castles, DJ Snake and The Killers, Voodoo Fest is the perfect excuse to visit New Orleans this October.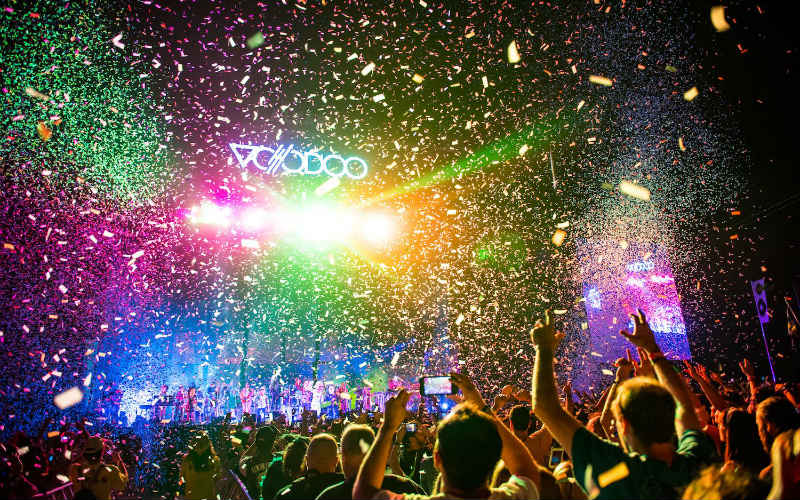 Phuket Vegetarian Festival, Thailand
When? 20–28 October, 2017
Where? Old Town, Phuket, Thailand
If you went to the Phuket Vegetarian Festival with nothing but meat-free meals in mind, you'd be in for a rude shock. While the festival does have roots in abstinence and purification of the mind and soul, its celebrations have become notorious for their gruesome displays of devotion. Throughout the nine-day festival, participants wear all white and avoid indulgences such as meat, sex and alcohol. To further cleanse their spirits, devotees also participate in a range of stomach-churning feats, such as walking on hot coals, climbing ladders made from blades, slashing their tongues with swords, and impaling their cheeks with an assortment of instruments. These acts are performed around Phuket's temples with only gloves, iodine, and petroleum jelly as safeguards. While these shocking displays make Phuket Vegetarian Festival a revered event among travel photographers, squeamish tourists might want to stick to the street processions and firewalking ceremonies.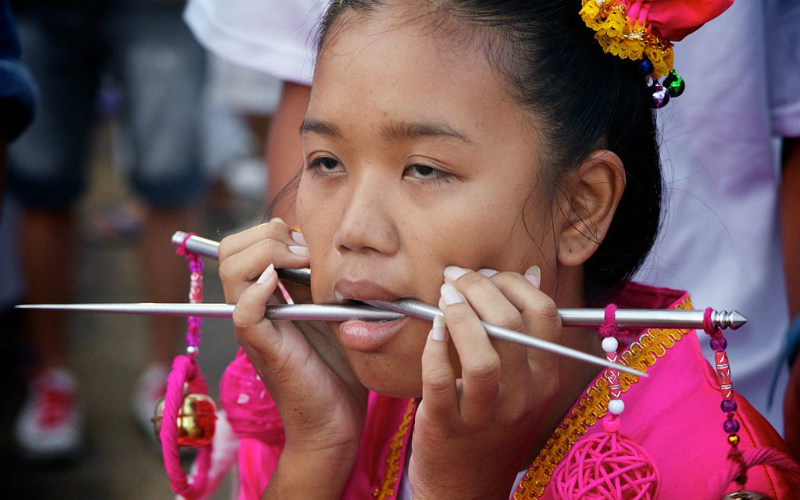 Great River Amazon Raft Race, Peru
When? 5–8 October, 2017
Where? Iquitos, Maynas, Peru
Held in northeastern Peru, the Great Amazon River Raft Race has been simultaneously called "the most difficult raft race in the world", "one of the greatest races to see live", and "one of the most important sports spectacles in the Amazon and worldwide". With so many accolades to its name, this event makes a worthwhile stop on any Peruvian adventure. When it began in 1999, the Great Amazon River Raft Race was a one-day event witnessed almost exclusively by local Peruvians. Today, it's a three-day spectacle which takes participants on a gruelling 180-kilometre journey down the Amazon River. Each team has to use just eight logs of balsa wood and paddles to travel from Nauta to Iquitos in the hopes of conquering the world's longest raft race.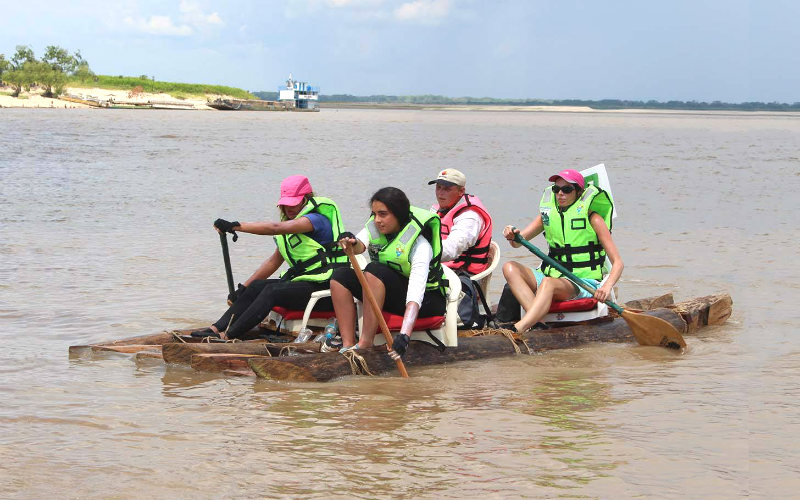 Whitby Goth Weekend, England
When? 27–29 October, 2017
Where? Whitby, North Yorkshire, England
This October, head to the English town of Whitby to celebrate one of the world's most recognisable subcultures. Beginning as a modest gathering of pen pals in 1994, today's Whitby Goth Weekend is an alternative music festival that attracts around 1,500 goths from all over England and abroad. Held twice per year, this event features two nights of live music as well as three days of trade stalls in various venues around the seaside town. As well as the musical performances, the weekend will feature several fringe events including a costumed picnic, dance parties, and a Bizarre Bazaar Goth Market which involves over 100 stalls offering a variety of unique and alternative wares. As it increases in popularity, Whitby Goth Weekend has grown to include members from other distinct subcultures, including punks, bikers, vampires, rockers, and steampunk enthusiasts.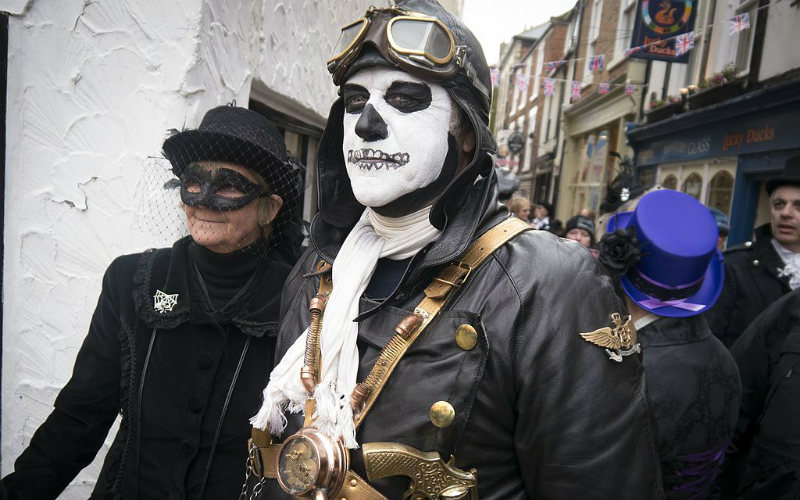 Amsterdam Dance Event, Netherlands
When? 18–22 October, 2017
Where? Amsterdam, Netherlands
Each year, the annual Amsterdam Dance Event offers something for anyone with an interest in electronic music. During daylight hours, 'The Conference' involves a host of presentations and networking opportunities which cater to music producers, business professionals, visual artists, aspiring musicians, stage designers, and more. At nighttime, 'The Festival' takes over, drawing roughly 350,000 people and some of the world's leading electronic artists to venues across Amsterdam. The third component of the festival is known as 'The Playground'—a sprawling, city-wide program which includes art shows, exhibitions, presentations of new technology, film screenings, and pop-up performances. With over 2,200 mainstream and underground DJs covering the full spectrum of electronic music and its subgenres, Amsterdam Dance Event is a festival that EDM fans simply can't afford to miss.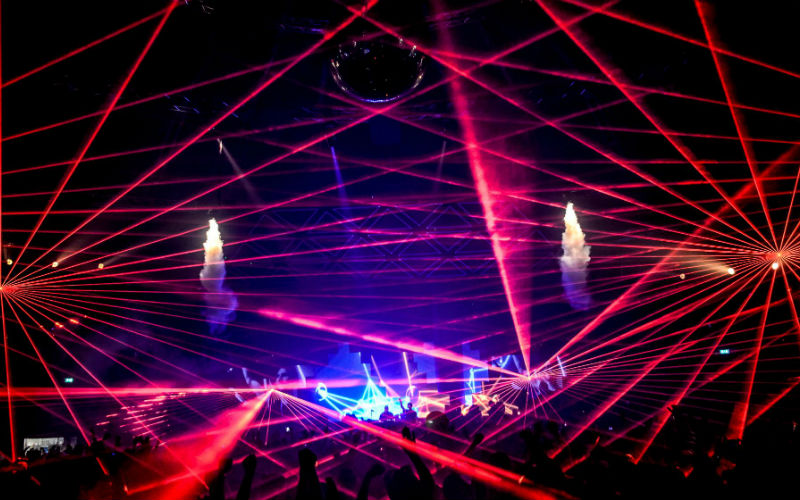 Ready to see the world this October? Book cheap flights to these exciting locations and more with Webjet!
Feature Image Credit: Zack Smith Photography via Voodoo Music + Arts Experience.