Want to re-enact some of your favourite movie scenes? Ditch the boring sound stages and visit some of these real-life filming locations instead!
Park Hyatt Tokyo, Japan
Sofia Coppola's 2003 classic, Lost in Translation, is set amid the bright lights and bustling streets of Tokyo. However, many of the film's scenes take place inside the calmer atmosphere of the Park Hyatt Hotel. In particular, Bob (Bill Murray) and Charlotte (Scarlett Johansson) share several pivotal moments in the New York Bar, which overlooks Tokyo's electric skyline from the 52nd floor of the Park Hyatt Hotel. Pull up a chair, order a drink, and contemplate falling in love to a soundtrack of soft jazz.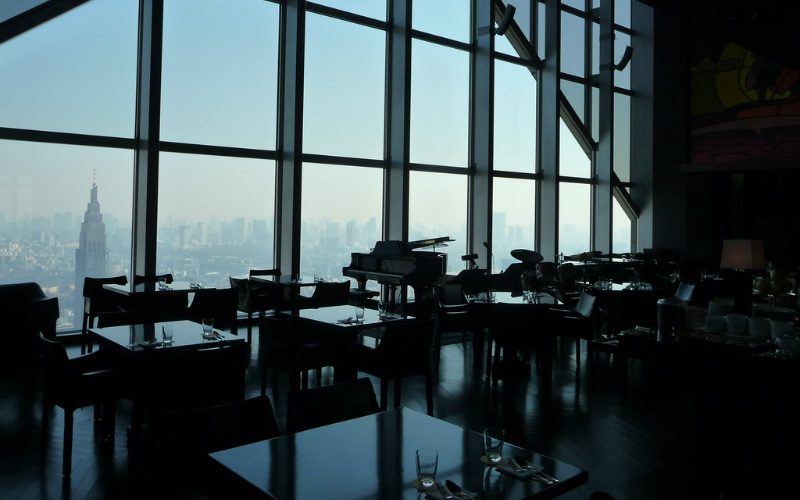 Monument Valley, USA
Monument Valley is arguably the big screen's most famous desert setting. Its iconic rock formations inspired the Coyote and Road Runner cartoons for more than 60 years, and formed the setting for classic Westerns such as Stagecoach (1939) and The Searchers (1956). It's not all cowboys and Indians, though; Monument Valley also features in films such as Forrest Gump, Thelma & Louise, National Lampoon's Vacation, Easy Rider, and Back to the Future Part III.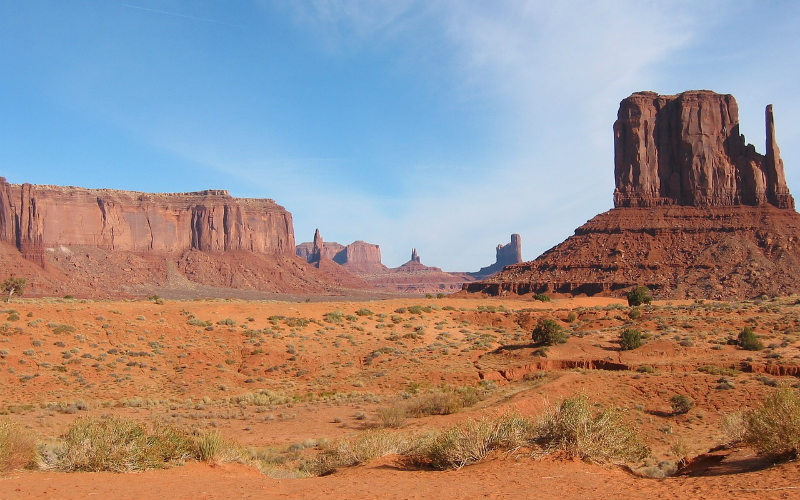 Chatsworth House, England
This lavish estate should look familiar to fans of period dramas. One of England's most famous country houses, Chatsworth House was featured as the home of Mr Darcy in the 2005 adaptation of Pride and Prejudice. Curiously, Jane Austen actually mentioned the beauty of Chatsworth House in her beloved 1813 novel. The grand facades and immaculate gardens of Chatsworth House also make appearances in The Duchess (again starring Keira Knightley), The Wolfman and The Crown, as well as the TV series Peaky Blinders and Death Comes to Pemberley. Chatsworth House is accessible with paid admission, with guided and audio tours available as well.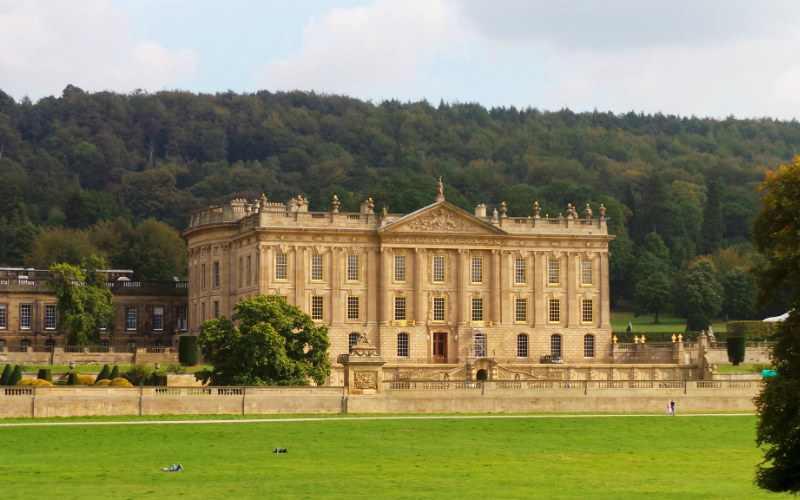 The Bay of Naples, Italy
The Talented Mr. Ripley (1999) sees Matt Damon, Gwyneth Paltrow, Jude Law, Cate Blanchett and Philip Seymour Hoffman embroiled in deception and murder in a number of jarringly picturesque locations around Italy. However, the seaside town of Mongibello only exists in the novel on which the film is based; in reality, the islands of Ischia and Procida were used as filming locations for these scenes. Dickie Greenleaf's villa is actually the Palazzo Malcovati (on Ischia), and several other scenes were shot in Corricella and the Piazza dei Martiri, on the tiny island of Procida.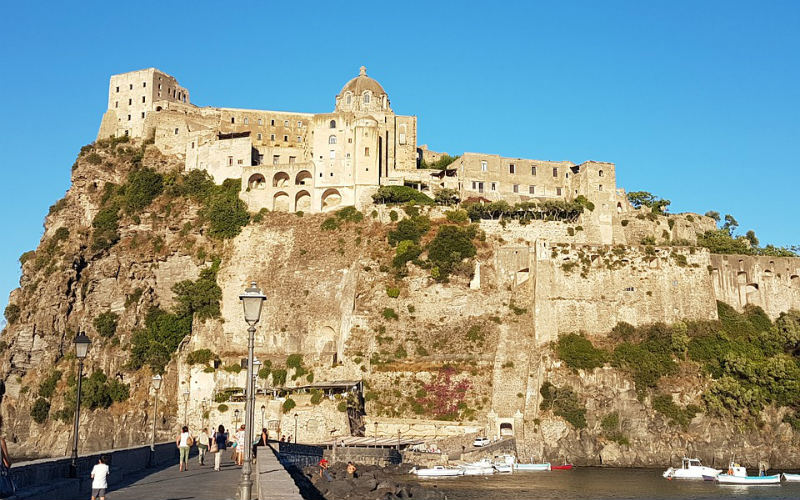 Johnie's Coffee Shop, Los Angeles, USA
Opened in 1956, Johnie's Coffee Shop is something of a Los Angeles icon. Situated on Wilshire Boulevard, Johnie's is a perfect example of the classic Americana diner, complete with a stainless steel countertop, bar stools, and white vinyl booths. This distinctive, yet familiar, style has seen the diner used as a filming location in countless blockbusters, including Reservoir Dogs, The Big Lebowski, Miracle Mile and American History X. Although the coffee here stopped brewing in 2000, Johnie's Coffee Shop still opens for the occasional filming and—as it turns out—events focused on progressive political activism.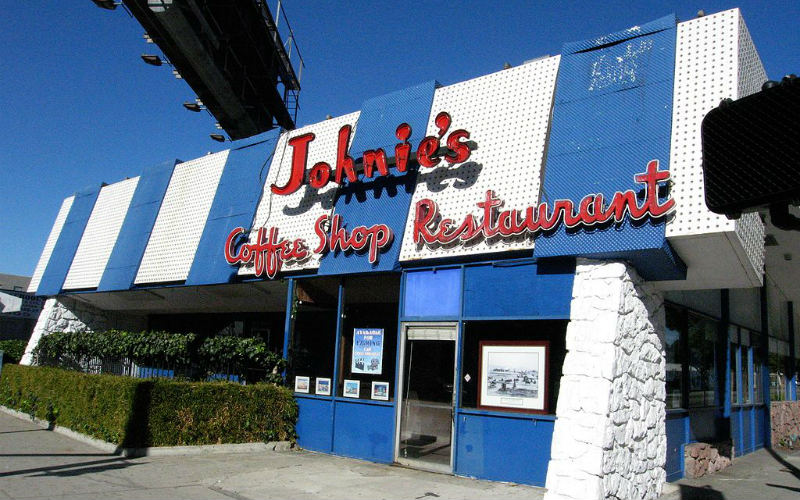 Juvet Landscape Hotel, Norway
Secluded in the Norwegian wilderness, this ultra-modern hotel steals much of the limelight in the critically acclaimed sci-fi thriller, Ex Machina (2015). This film explores humanity's relationship with technology and nature; Juvet enhances this theme with sleek, modernist architecture, and floor-to-ceiling windows offering jaw-dropping views of the surrounding scenery. For those who want to live like tech billionaire Nathan Bateman (Oscar Isaac) for a day, Juvet Landscape Hotel has rooms available from $200-$500 AUD, per person.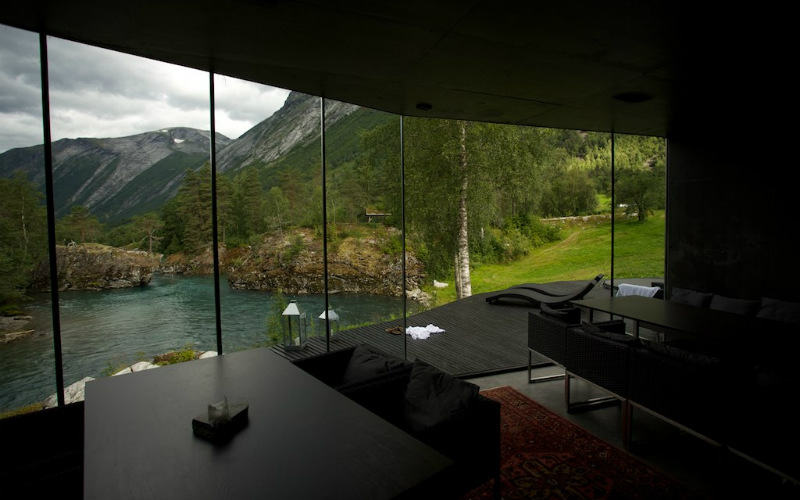 Marriott Marquis Hotel, Atlanta, USA
Fans of the Hunger Games franchise can get a taste of tribute life in Georgia, of all places. Atlanta's Marriott Marquis Hotel is characterised by a huge atrium which is as tall as the building itself. This beautiful space was chosen as the filming location for the tributes' training centre and living quarters in both Catching Fire (2013) and Mockingjay – Part 1 (2014). Most memorably, Johanna Mason (Jena Malone) shares a glass elevator with the lead characters, and disrobes herself as a means of intimidation. During one take of this scene, the elevator doors opened at the wrong floor—much to the surprise of the hotel's guests. Unfortunately, there are no guarantees of a repeat incident.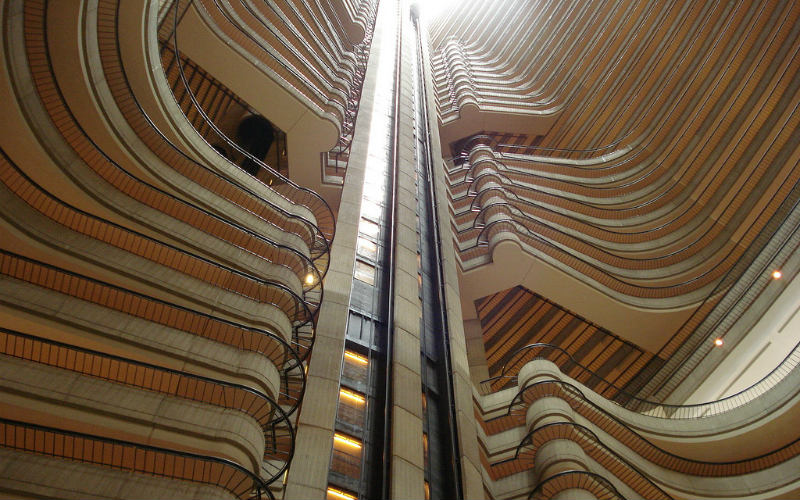 Ready to begin your Oscar-worthy adventure around the world? Book cheap flights to these filming locations (and many more) with Webjet!