Local events are one of the best ways to gain insight into a foreign culture and the local way of life. Here are some of the most colourful events happening around the world in July.
Singapore Food Festival, Singapore
When? 14–30 July, 2017
Where? Singapore, Singapore
Now in its 24th year, the Singapore Food Festival is a celebration of everything this city-state is most famous for. During the second half of July, the streets of Singapore come alive with the smells of delicacies from all over the world. Already hailed as a food-lover's paradise, Singapore takes its food game up a notch in July with pop-up restaurants, cooking workshops, and more tasting experiences than you can possibly fit into one visit. The festival program also includes riverboat cruises, street shows, and live music and entertainment. Take a guided tour of Singapore's favourite food districts, hunt down the city's best food trucks, and sample a variety of treats for less than $2.50 at the 50 Cents Fest in Chinatown.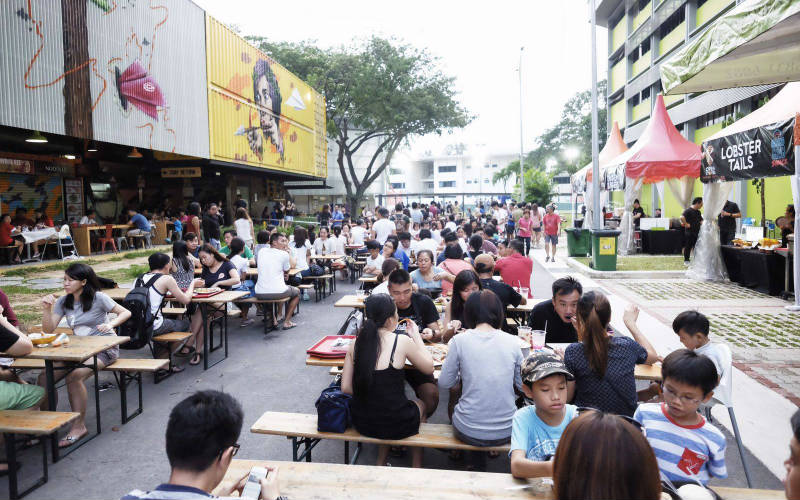 Kirkpinar Oil Wrestling Festival, Turkey
When? 10–16 July, 2017
Where? Edirne, Turkey
Don't be fooled by the bawdy-sounding name—the Kirkpinar Oil Wrestling Festival could well be the oldest annual sporting event in the world. This festival dates back to around 1346, when a troop of Ottoman soldiers (under the command of Süleyman Pasa) would wrestle each other in between battles to let off steam. In one infamous scuffle, 40 soldiers wrestled at once, with the last two men persisting until they both died of exhaustion. In the 700 years since that melee, wrestlers from all over Turkey have gathered in Edirne to continue this testosterone-fuelled tradition. Today, the Kirkpinar Oil Wrestling Festival attracts thousands of spectators and has been recognised as a UNESCO Intangible Heritage event. The festival commences with an opening ceremony in which the wrestlers, clad only in kisbet (traditional cowhide trousers), are ceremoniously doused with olive oil. After an intense week of one-on-one matches, the baspehlivan (chief wrestler) is announced and awarded a 14-carat gold belt for his efforts.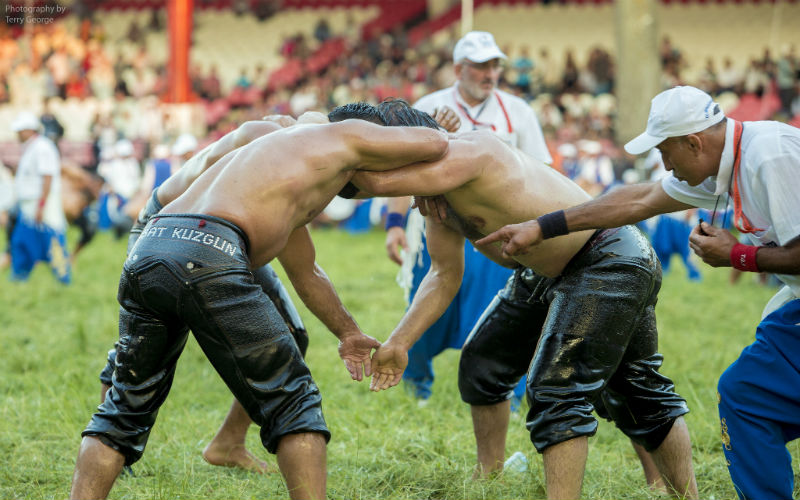 Secret Garden Party, England
When? 20–23 July, 2017
Where? Abbots Ripton, England
Despite its name, Secret Garden Party actually holds its own among the UK's top music and art festivals. Held on farmland about 30 minutes from Cambridge, this annual festival started as a relatively small gathering in 2004. Since then, Secret Garden Party has hosted a range of international acts including The XX, Lily Allen, Fat Freddy's Drop, Regina Spektor, OK GO, Florence & The Machine, and Gorillaz. Get up front for one of the headline acts, or wander through the landscaped gardens to discover secret enclaves and other venues hidden away from the major stages. Other attractions on offer include naked yoga lessons, a hidden sunflower field, wood-fired saunas, an official Dance Off stage, and a spectacular paint fight. 2017 will be the last ever edition of Secret Garden Party, so make your way to Abbots Ripton in July to soak up the last of the English summer in unforgettable style.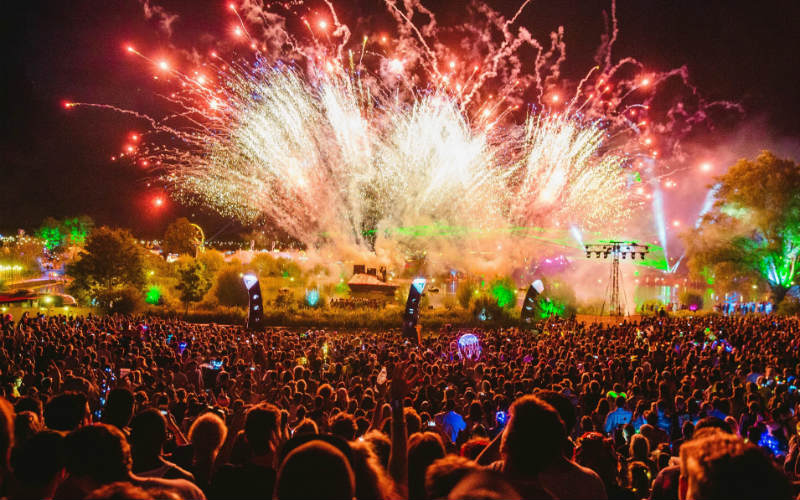 World Body Painting, Austria
When? 28–30 July, 2017
Where? Klagenfurt, Austria
Founded in 1998 to boost tourism during summer, the World Bodypainting Festival has since grown to become the largest event of its kind in the world. This year, more than 30,000 spectators from 50 different countries will converge on Klagenfurt, in southern Austria, for the 19th iteration of this captivating festival. From July 24, a number of side events will take place in the lead up to the main festival; these include painting workshops and demonstrations, art exhibitions and a zombie crawl! Over the weekend, leading artists from around the world will compete in categories such as face painting, special effects, and glow-in-the dark bodypainting. The festival will also feature live music, fashion shows, installation art, food trucks and markets, before finishing with Colour Splash, the spectacular WBF afterparty.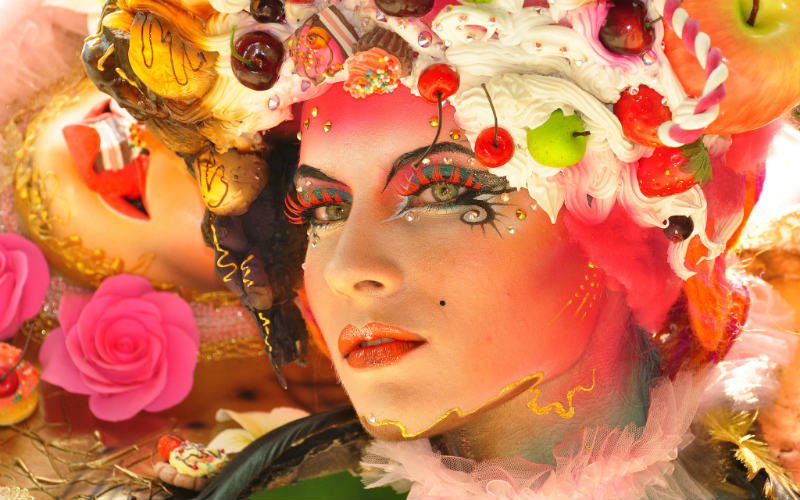 Beer Can Regatta, Australia
When? 9 July, 2017
Where? Darwin, Australia
Australia is home to some of the world's keenest beer drinkers, and its hottest capital city has a particularly thirsty reputation. Held in 1974, Darwin's inaugural Beer Can Regatta featured over 60 vessels made from beer cans and saw Mindil Beach occupied by about half of the city's population. Today's vessels are decidedly more sophisticated, reaching up to 12 metres in length and resembling everything from Viking ships to crocodiles and even floating tennis courts. The main event, the Battle of Mindil, is a highly contested boat race which involves finding a submerged object and successfully bringing it back to shore. This is an event where anything goes, including the use of water pistols and flour bombs, and even pirating the object from the team who originally found it. On-shore attractions include thong-throwing competitions, food and craft stalls, kids' sandcastle competitions, on-site bar facilities, ironman events, and a tug-of-war tournament.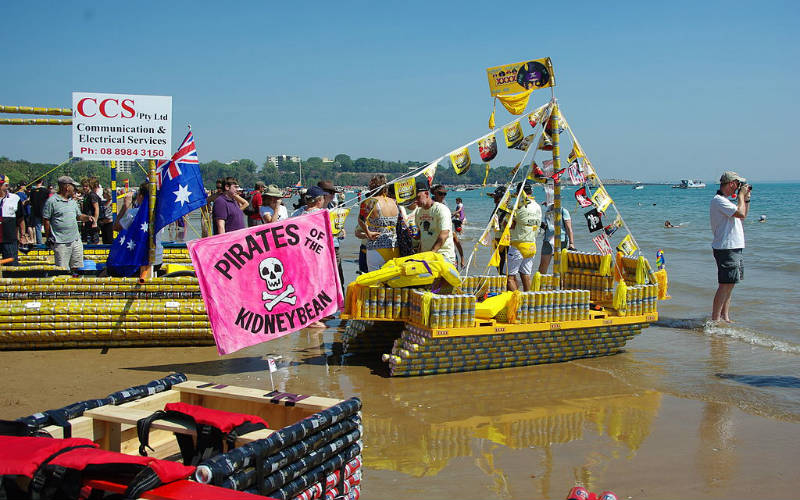 Ready to see the world this July? Book cheap flights to destinations across the globe with Webjet!
Feature Image Credit: peter / CC by ND 2.0.