With its unique and dramatic landscape, Australia has set the backdrop for a number of iconic films over the decades. From the harsh landscapes of the outback, to the lush countryside of New South Wales, and the wild rainforest of Kakadu — Australia's vast size and diverse ecosystems have made it a popular site for movie filming over the years. Not to mention the financial incentives.
Check out these real-life filming locations around Australia and discover some incredible scenery — and fascinating Australian film trivia — while you're at it. Hopefully some of these surprise and delight you!
6 Iconic Filming Locations in Australia
1. Robertson, NSW
Film: Babe
Release Year: 1995
Starring: James Cromwell, Christine Cavanaugh, Magda Szubanski, Hugo Weaving, Miriam Margolyes
Director: Chris Noonan
Perhaps the world's most beloved pig to ever grace the silver screen, Babe stole our hearts with his dreams of becoming a sheep-pig in the 1995 film of the same name. While the film is set in rural England, this movie was actually shot in the village of Robertson, in the Southern Highlands region of New South Wales.
If you assumed that Babe was filmed in the UK, you're not alone! This surprising setting for the green pastures and rolling hills of Hoggett Farm made many cinema-goers realise that Australia isn't just the Outback.
Although you might not be able to explore Hoggett Farm yourself (the set was constructed and removed after filming), you can still visit the equally impressive Fountaindale Grand Manor, which is located on the same street as the fictional farm from the movie.
Fun fact: The town of Robertson is home to the Big Potato, just one of many of Australia's most famous big things. This pride of the town is 10 metres tall and four metres wide, and the centrepiece of the town's annual Robertson Potato Festival — where local competition to win potato sack races is fierce. 
Another fun fact: Miriam Margolyes is a local celebrity around Robertson, where she sometimes calls home. You may also know her from playing Professor Sprout in the Harry Potter film series.
2. Bare Island, NSW
Film: Mission: Impossible II
Release Year: 2000
Starring: Tom Cruise, Thandiwe Newton, Dougray Scott, Ving Rhames, Brendan Gleeson
Director: John Woo
Not only did John Woo's Mission: Impossible II add another notch to Tom Cruise's arsenal of action blockbusters, but it was also the highest-grossing film of 2000. Set in and shot almost entirely in the bustling eastern suburbs of Sydney, the film also features a number of the city's most recognisable locations, such as the Sydney Opera House, Mrs Macquarie's Chair, and the Harbour Bridge. 
However, perhaps the most significant Sydney location to feature in Mission: Impossible II is Bare Island, located just off La Perouse in Botany Bay. The small island's rugged coastline and former military base served as the secretive and heavily fortified lair of rogue agent Sean Ambrose, played by Dougray Scott. 
While it's a stylish and action-packed movie, it's fun as an Aussie to watch the movie's thrilling chase scenes through familiar locations — and the villains driving old Ford Falcons that would've looked right at home in the car park at footy practice.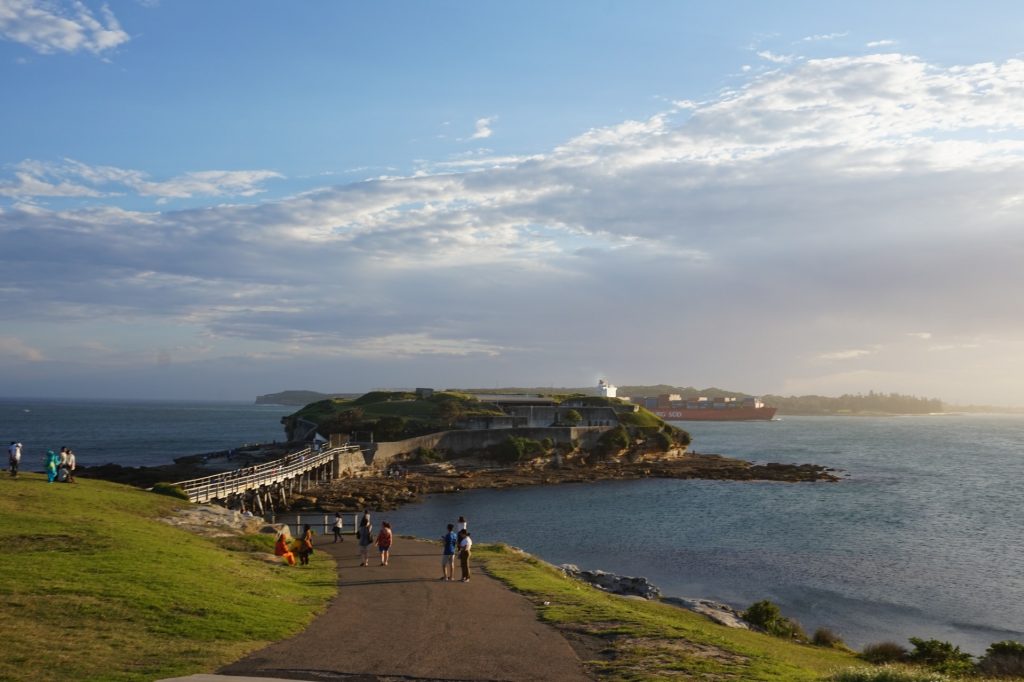 3. Hunter Valley, NSW
Film: Tomorrow, When the War Began
Release Year: 2010
Starring: Caitlin Stasey, Phoebe Tonkin, Rachel Hurd-Wood, Lincoln Lewis, Deniz Akdeniz, Ashleigh Cummings, Chris Pang, Andrew Ryan
Director: Stuart Beattie
Released in 2010, Tomorrow, When the War Began is the film adaptation of the best-selling novel by John Marsden. The plot follows a small group of teenagers who are forced to defend their fictional hometown of Wirrawee from a mysterious invasion.
Although the Blue Mountains, Maitland, and the Luskintyre bridge all make appearances, most scenes in this movie were shot in one of Australia's most famous wine regions, the Hunter Valley. The town of Raymond Terrace was a principal filming location, with its quiet King Street transformed into the perilous Main Street of Wirrawee. The film's two climactic explosions (of a house and, later, of a bridge) however, were both filmed at Terrey Hills in Sydney.
4. McKinlay, QLD and Kakadu National Park, NT
Film: Crocodile Dundee
Release Year: 1986
Starring: Paul Hogan, Linda Kozlowski, David Gulpilil, John Meillon, Michael Lombard
Director: John Cornell
Many people would argue that Crocodile Dundee is about as Australian as a film can get. This 1986 classic was filmed across the world from Australia to New York City, with the remote Queensland town of McKinlay lending its pub, Walkabout Creek Hotel, as a primary location.
However, the film's iconic Outback scenes (for instance, when Mick subdues a water buffalo and kills a snake with his bare hands) were filmed in the Northern Territory's beautiful Kakadu National Park.
Dundee fanatics will note that two key scenes were filmed at Ubirr and Gunlom. Film credentials aside, both of these locations are well worth a visit in their own right: visit Ubirr in the Kakadu National Park for its sweeping views and gallery of Indigenous Australian art; and Gunlom for its idyllic waterfall and swimming hole.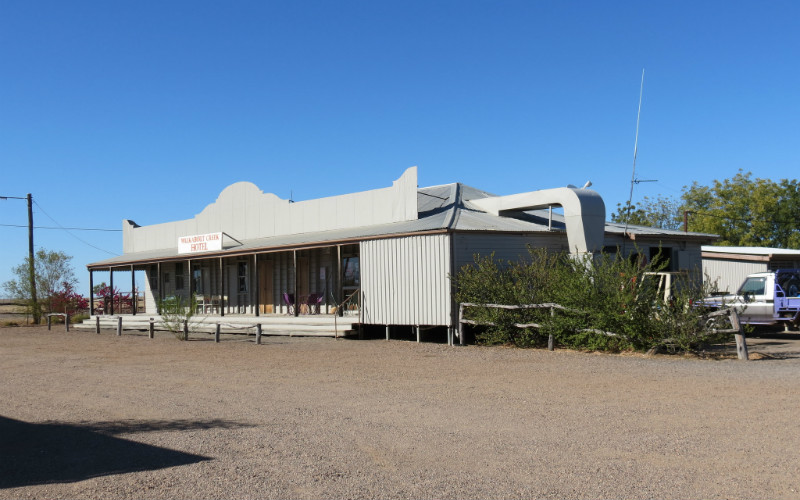 5. Daintree Rainforest, QLD
Film: The Thin Red Line
Release Year: 1998
Starring: Kim Caviezel, Sean Penn, Adrien Brody, George Clooney, Nick Nolte, Woody Harrelson, Jared Leto
Director: Terrence Malick
The Thin Red Line is an epic war film that boasts a star-studded cast, including the likes of Sean Penn, George Clooney, Woody Harrelson, John Cusack, Jared Leto, Adrien Brody and John Travolta.
Director Terrence Malick had originally planned to shoot the film on the historic battlefields of Guadalcanal (in the Solomon Islands), but malaria concerns and logistical issues meant that most scenes were actually filmed in the Daintree Rainforest and Bramston Beach, in North Queensland. Even if you haven't seen this award-winning movie, there's a good chance that these breathtaking locations will make you want to.
6. Broken Hill, NSW
Film: Mad Max 2
Release Year: 1981
Starring: Mel Gibson, Emil Minty, Bruce Spence, Virginia Hey, Kjel Nilsson, Michael Preston
Director: George Miller
Exploding onto the big screen in 1981, Mad Max 2 (also known as The Road Warrior) has been hailed as one of the greatest action movies — and movie sequels — of all time. Filmed around Broken Hill, in rural New South Wales, this post-apocalyptic thriller showcases plenty of Australia's stunning desert scenery.
The compound scenes were filmed in a movie set constructed at The Pinnacles (a series of three hills outside Broken Hill), while Max's infamous Pursuit Special is shown rolling over and exploding on Menindee Road.
In the nearby town of Silverton, home to only a few dozen residents, you'll also find a pub which houses memorabilia, photos and information about all the movies filmed in this area. The town also boasts an incredible Mad Max museum, complete with original cars and props used in the cult-classic sequel. (Fun fact: the nearby Mundi Mundi Plains were also used as a filming location for Priscilla, Queen of the Desert — another iconic Australian film.)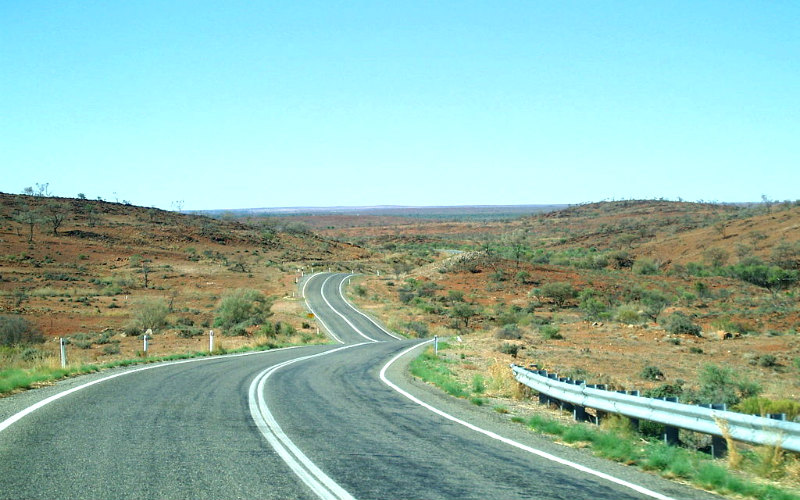 No matter if you're a cinema enthusiast looking to relive your favourite movie scenes, or simply want to find more to do and see in Australia, these six cinema filming sites are well worth a visit. Australia is so large, diverse and beautiful that there are many, many movies and tv shows filmed here every year.
If you've been inspired, compare and book your flights with Webjet andcheck out accommodation options too! Happy travels.