In the past decade, high tea has seen a resurgence in Melbourne and everyone is jumping at the chance to put on their Sunday best and indulge in cucumber sandwiches and scones. With so many options – some being a more traditional experience while others have a contemporary twist – it can be hard to choose. If there's one thing all of these high teas share it's their class and elegance, making high tea a perfect occasion for afternoon tea whether it's a catch-up with girlfriends or a family affair.
Here's our list of the best high teas in Melbourne:
The Langham
When it comes to the best high teas in Melbourne, The Langham certainly deserves a special mention. Open Monday to Friday, The Langham in Southbank is a favourite high tea spot of Melbournians young and old. Served on a three tiered stand packed with scones, chantilly cream, and many other old English favourites, it's a real treat dining in the Langham's ARIA Bar & Lounge.
For a fancy affair, just a stone's throw from Melbourne's main streets, the Langham is one of Melbourne's essential high tea offerings. Serving a classic Triffin or chocolate indulgence afternoon tea, there's few better places to enjoy delicious ribbon sandwiches, decadent desserts and freshly baked scones.
The Emerald Peacock, 'Girls Picnic'
One of the latest venues to jump on the high tea train, The Emerald Peacock hosts an affair named 'The Chandon Girls' Picnic' every Saturday at the beloved drinking hole. With a feast of goodies, petite rolls, floaty butterfly cakes, handmade strawberry yo-yo's and more, this is a treat served either on The Rooftop or classy Peacock Lounge.
Offered in a cosy setting with plush velvet ottomans, elegant wallpapers and lovely table settings, this is surely one of Melbourne's most contemporary and casual high tea options. Be warned that bookings are essential as this place can be packed out from 2-5 on Saturdays.
Mamor Chocolate Salon and High Tea Szalon
Located on Johnston Street, Collingwood, Mamor Chocolate Salon is one of the most indulgent high teas you'll find anywhere with up to nine courses and more handmade chocolates than you can possibly imagine.
Modelled on an Old Europe chocolate and tea house, this lavish and decadent spot is a known crowd-pleaser and especially worth a visit if you're a fan of all things chocolate.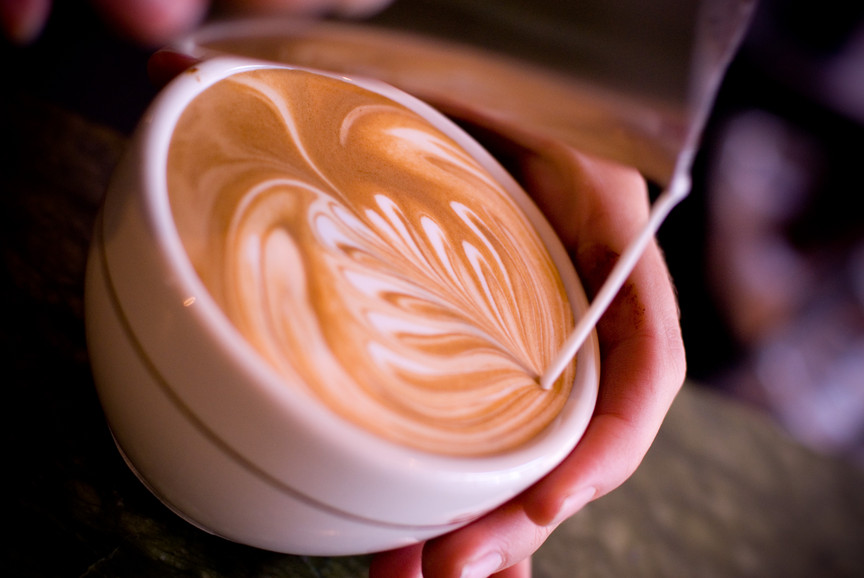 Windsor Hotel
One of Melbourne's finest establishments and undoubtedly one of its most popular high tea offerings, The Windsor has been serving traditional afternoon tea since 1883.
With freshly baked scones with jam and cream, exquisite pastries, delicate finger sandwiches, and a glass of French sparkling on arrival, The Windsor's experience is everything you'd expect from a high tea in an incredibly elegant traditional setting.
With an extensive selection of specialty teas and coffees, and vegetarian and gluten free options available at no extra cost, this is one for fussy eaters as there's sure to be something delicious for everyone.
'Where a Girl Goes' by Cristina Re
Tremendously feminine and elegant, with a modern twist, it's easy to see why Cristina Re's 'Where A Girl Goes' has such a devoted following of women who love brunching and lunching. Offering craft workshops, astrology readings and scrapbooking as well, this new concept high tea venue is a real treat and offers a very charming contemporary setting for modern women.
Whether it's morning tea with girlfriends or a long overdue catch-up with mum, you're sure to indulge your senses in this elegant spot described as 'Mary Antoinette meets Alice in Wonderland.'
Hopetoun Tea Rooms
As traditional as it comes, this high tea venue dates back to 1893 and is a staple lunch place for mothers and daughters in Melbourne. Combining quality, excellent service and old world charm in the beautiful Block Arcade building, this is a perfect option for special occasions.
It's a magical experience enjoying high tea in a heritage setting where it's been hosted for over century.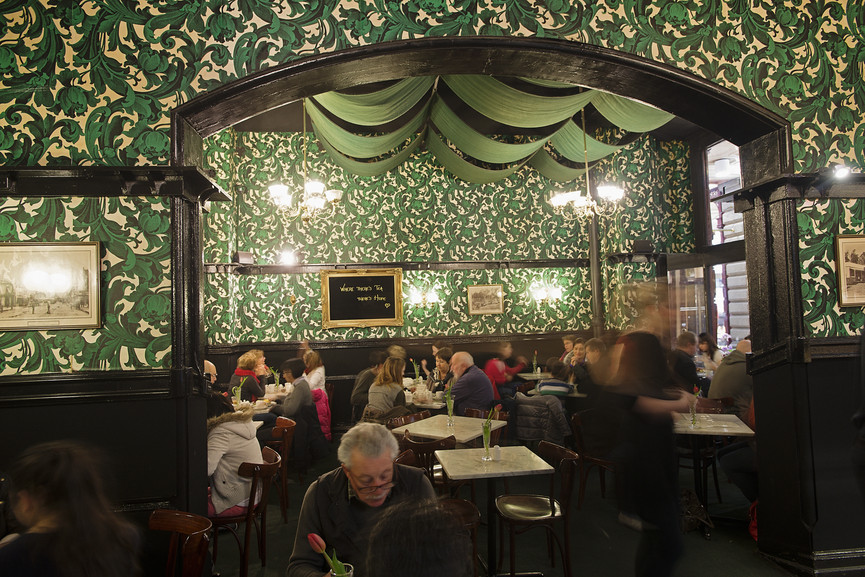 'High tea at the movies' at Cinema Nova
This one is for the people sick of cold buttered popcorn and warm coke, craving a much more decadent (and delicious) movie experience. Cinema Nova on Lygon Street serves high tea on Saturday and Sunday afternoons at $39 per person, including film admission.
What better way to enjoy sandwiches, cakes and finger food than while enjoying the latest critical arthouse, foreign or indie flick? With a glass of bubbles or Pimms on arrival, or a choice from a range of teas served iced or warm, this is a great way to spend a weekend afternoon and catch a new release in comfort and style.
Why not turn high tea in Melbourne into a mini-break in the city with Webjet's cheap flights and great accommodation options?