A sunny morning spent walking through stalls filled with beautiful orchids, roses, freesias and cherry blossoms can brighten you up for the week ahead. Set your alarm early and be dazzled by the sea of colourful flowers at some of the most stunning marketplaces around the globe.
Bloemenmarkt, Amsterdam
Bloemenmarkt is the world's only floating flower market. The stalls are set up along the canal to signify the old days when the market was stocked daily by boat. The market opened in 1862 and is still a hugely popular attraction today. Spend an afternoon strolling through the stalls of tulips, narcissus and geraniums, pick out a bunch or two, or take a bulb home with you and grow your own beautiful blooms.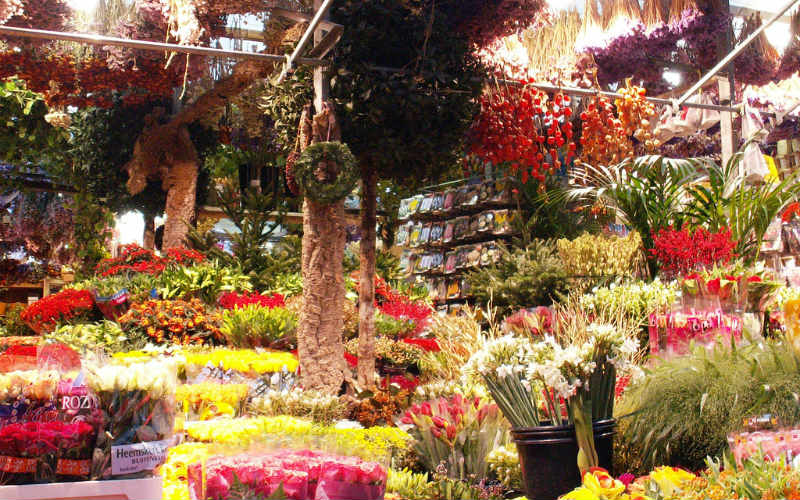 Columbia Road Flower Market, London
This East London street market has been a Sunday morning staple for Londoners since its humble beginnings in 1869. A go-to for all gardeners, the market sells plants, flowers and gardening equipment sourced locally for reasonable prices. Grab a coffee from one of the hip, independent cafes just off Hackney Road and marvel at the abundance of pretty plants.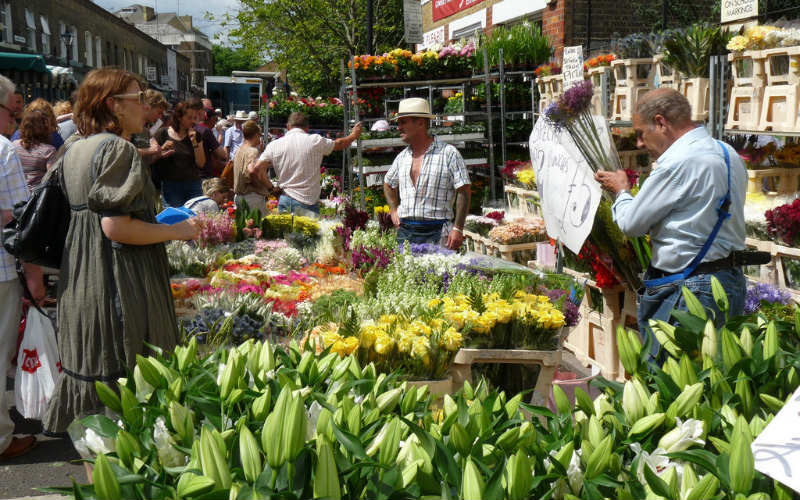 Marché Aux Fleurs, Paris
Located near the Notre Dame Cathedral, the Marché Aux Fleurs has been around for close to 200 years. The market has a wide variety of seasonal flowers in a winding half-indoor, half-outdoor site. The huge selection of orchids, wildflowers and exotic plants make for a beautiful place to spend a lazy afternoon.
Adderley Street Flower Market, Cape Town
The Adderley Street flower market is one of the oldest in Cape Town. Known for their razor-sharp wit, the stallholders here are more than happy to chat about their blooms. The market is filled with beautiful, colourful indigenous plants and flowers, including some native species such as King and Pincushion Proteas.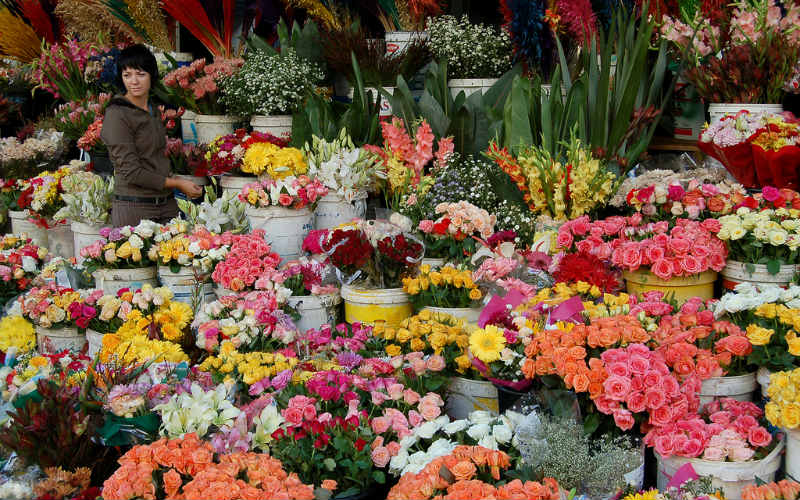 New York Flower District, New York City
The New York Flower District has been a Chelsea staple since 1890. Situated on 28th Street, between 6th and 7th Avenues, wholesalers line the sidewalk with gorgeous, seasonal flowers. The urban jungle is comprised of exotic and native flora, from mandarin trees to beautiful orchids, alongside a wide selection of different of flower, plant and tree varieties.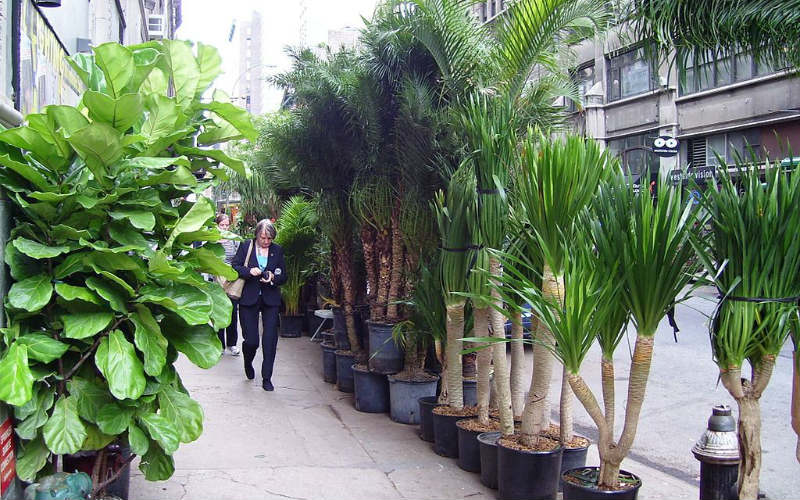 Campo de' Fiori, Rome
The most famous flower market in Italy, the Campo De Fiori is one of the best places to source fresh flowers. Held in Campo De Fiori Square, the flower market was named after a portion of the square's history where it was a vacant meadow, or "field of flowers". Today, the vibrant market is filled with an assortment of sweet blooms popular with locals and tourists alike.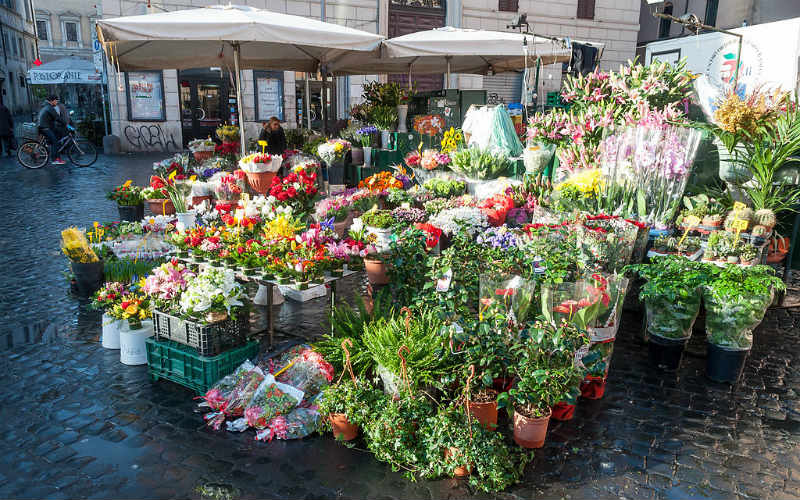 KR Flower Market, Bangalore
The KR Flower Market in Bangalore, India is a traditional market filled with colourful flowers of all varieties. Stalls are bursting with spectacular plants, flowers and trees, alongside bright marigold garlands. Open from 2am, you'll have to wake up early to get the most out of the market. Most stalls close by 8am.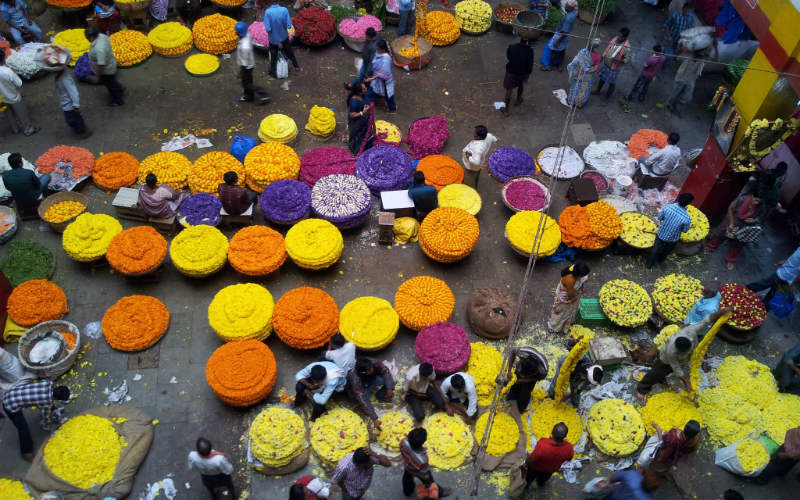 Ready to surround yourself with beautiful blooms? Find cheap flights to destinations across the globe with Webjet!