Looking for travel inspiration? Gain insight into another culture by checking out these unique events happening around the world in August!
Burning Man, USA
When? 27 August–4 September, 2017
Where? Black Rock Desert, Nevada, USA
One of the world's most infamous festivals, Burning Man has captivated creative minds for more than 30 years. For one week in August, thousands of revellers congregate in the middle of Nevada's Black Rock Desert for an experience like no other. Known as Black Rock City, participants assemble a pop-up metropolis which transforms into a haven of art, music, and radical self-expression. Today, the festival is instantly recognisable by its eccentric costumes, otherworldly art installations, and strong sense of community. With around 70,000 people flocking to the desert to party without inhibition, it's no wonder that Burning Man is a bucket-list event for free spirits around the world. The festival invariably concludes, of course, with a ceremonial burning of a massive wooden effigy: the Burning Man.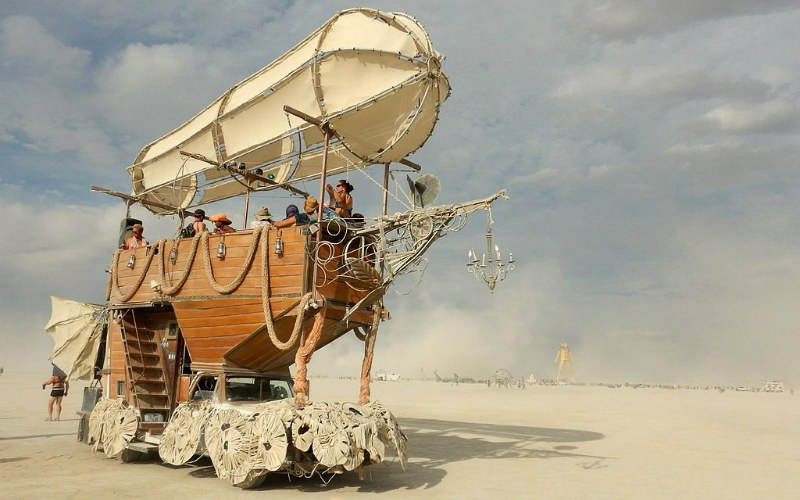 La Tomatina, Spain
When? 30 August, 2017
Where? Buñol, Valencia, Spain
Once a year, the small Spanish town of Buñol plays host to the world's biggest food fight. La Tomatina is said to have originated around 1945 when some people got into a scuffle during a street parade—much to the dismay of a nearby fruit and vegetable vendor. Today, the annual homage to this incident sees thousands of tourists descend on the tiny Spanish town; in fact, after some 50,000 people swamped Buñol in 2012, the local council instated an entrance fee and limited the number of participants to a measly 20,000 people. The festival starts at 11am with the arrival of several trucks filled to the brim with fresh tomatoes. After the ceremonial firing of the water cannon, chaos reigns in the streets of Buñol. With a whopping 145,000 kilograms of tomatoes thrown each year, consider saving your best outfit for another day.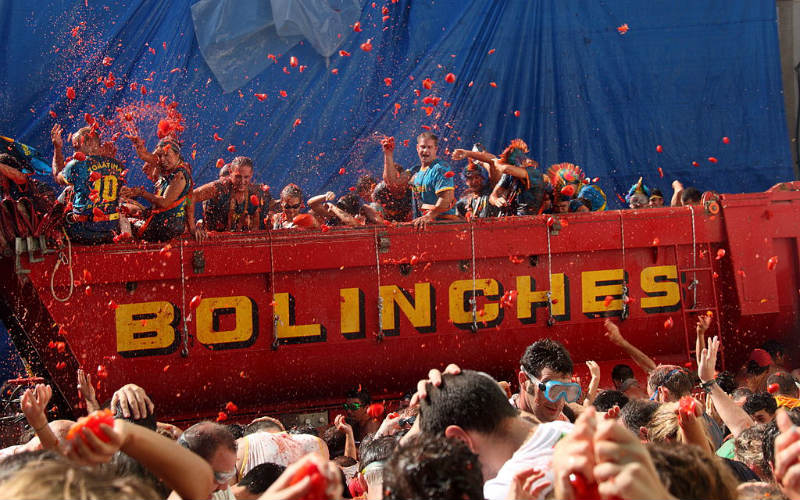 Esala Perahera, Sri Lanka
When? 29 July–8 August, 2017
Where? Raja Vidiya, Kandy, Sri Lanka
One of Sri Lanka's oldest and most beautiful Buddhist festivals, Esala Perahera is celebrated each year in late July and early August. This festival commemorates the transportation of the danta dh?tuya, a tooth purportedly retrieved from the Buddha's funeral pyre, to Sri Lanka in the 4th century. Although now safely housed in the 'Temple of the Tooth' (Dalada Maligawa), this sacred festival sees close to a million people come to watch as a replica tooth casket is paraded through the streets of Kandy in the most spectacular fashion. Esala Perahera is a spell-binding procession of dancers, drummers, acrobats, burning incense, and the most ornately decorated elephants you'll likely ever see.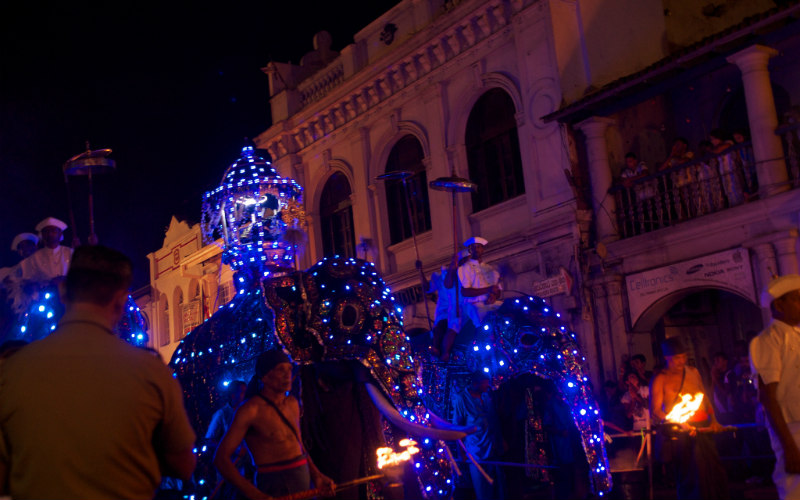 Amsterdam Gay Pride, Netherlands
When? 29 July–6 August, 2017
Where? Amsterdam, The Netherlands
Amsterdam is a city known for its colourful character, and its gay pride celebrations are no exception. Amsterdam Gay Pride is one of the world's largest celebrations of LGBT pride. However, unlike similar celebrations elsewhere in the world, the official parade takes place on Amsterdam's iconic waterways. During the parade, elaborately decorated boats, complete with pumping music and ecstatic passengers, travel six kilometres through the canals of Amsterdam. Other highlights during the week-long festival include art exhibitions, public debates, parties, film screenings, and even guided tours of Artis Zoo and its less-than-hetero inhabitants.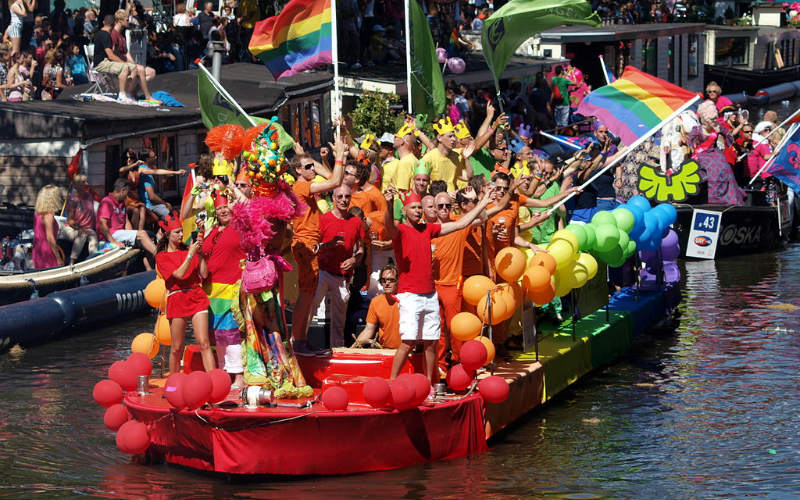 Edinburgh International Festival, Scotland
When? 4–28 August, 2017
Where? Edinburgh, Scotland
If you're a fan of the arts, Edinburgh is the place to be in August. For almost an entire month, the Edinburgh International Festival sees the city come to life with world-class music, theatre, visual art, and dance performances. What's more, the Edinburgh Fringe Festival hosts a simultaneous program of theatre, circus, dance, comedy, poetry, cabaret, opera, and more. Originally just an offshoot of the "official" festival, the Edinburgh Fringe Festival actually surpassed its more legitimate sibling in 1981 to become the largest arts festival in the world. With food stalls and bars popping up around the city, as well as the Edinburgh International Book Festival (12–28 August) taking place in Charlotte Square, the city of Edinburgh is well and truly abuzz in August.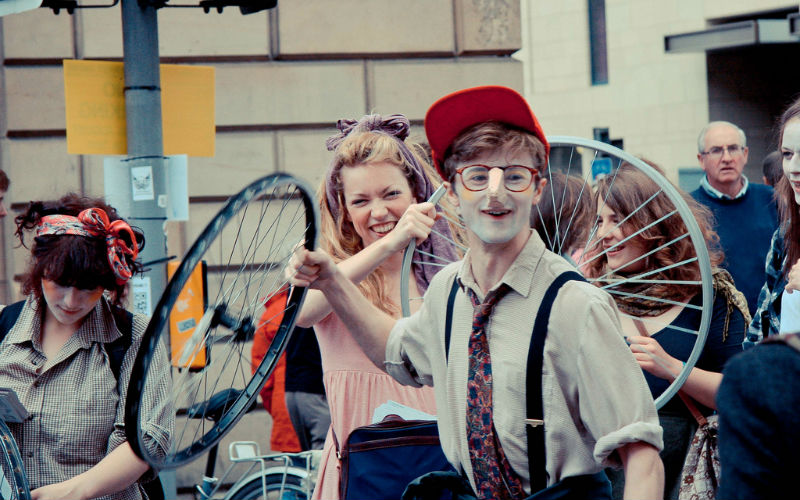 Ready to see the world this August? Book cheap flights to destinations across the globe with Webjet!
Featured Image Credit: BLM Nevada / CC by 2.0.