As Australia's largest city, it comes as no surprise that Sydney plays host to a calendar of events packed with great festivals. Celebrating everything from ideas and comedy through to writing, food and other intriguing topics, there's definitely no shortage of festivals to choose from. If you're planning a trip to the harbour city, why not check out our top 10 exciting Sydney festivals?
One of the world's largest food festivals, Good Food Month has established itself as an all out celebration of the local culinary scene, fresh Australian produce and the skill of the city's talented chefs. Stretching over a month, the culinary festival features a number of events across the city, including the popular Night Noodle Markets, pop up eateries, cooking classes and other great food-centric events.
Perfect for those who love to sink their teeth into a great meal.
When will it be held? 1st of October to 31st of October, 2016.
An annual festival of light, music and ideas, Vivid Sydney has quickly become one of Sydney's best loved events. Hosting a stellar program of live music, thought provoking presentations and intriguing art installations across the city, there's plenty to see and do during the 3 week festival. In previous years, the festival has seen the likes of New Order, The Cure, Tame Impala and Florence and the Machine take to its stages, while mesmerising animations projected onto iconic buildings such as the Sydney Opera House, Customs House and the Museum of Contemporary Art, remain one of the most popular draw cards of the annual event.
Perfect for those who love live music, big ideas and fascinating art installations.
When will it be held? 27th of May to 18th of June, 2016.
Said to be one of the world's longest running film festivals, the Sydney Film Festival offers an engaging program of film screenings, industry related presentations and themed events. Celebrating cutting edge cinema, the festival showcases new and innovative feature films, documentaries, short films, animation pieces, and more, at venues scattered throughout the city.
Perfect for those who love the silver screen.
When will it be held? 8th of June to 19th of June, 2016.
A celebration of big ideas and quality art, Sydney Festival has grown to become one of Australia's largest annual cultural events. First held in 1977, the festival boasts a diverse program of performances and exhibitions, from contemporary dance and theatre through to burlesque, rap and almost everything in between. Featuring a mix of emerging and established artists and performers over the years, the festival has seen big names of the arts world, including Brian Wilson, Sir Ian McKellen, Cate Blanchett and Bjork, take to its stages.
Perfect for those who love everything to do with the arts.
When will it be held? Event dates yet to be confirmed.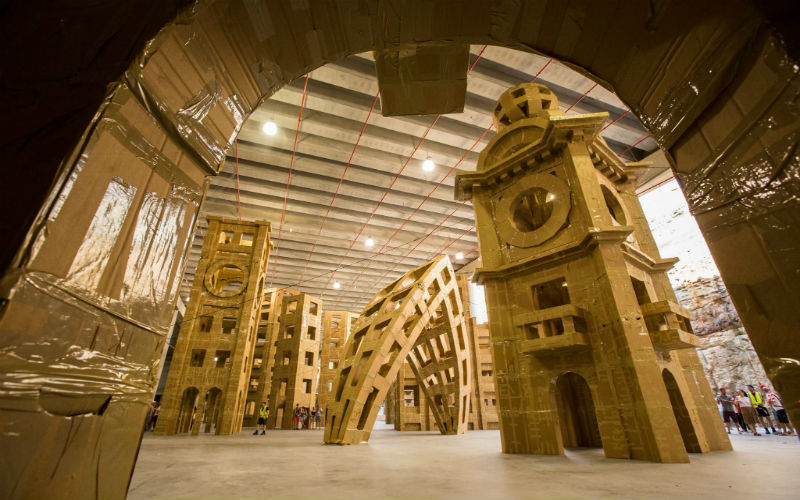 Promoting Sydney's independent arts scene and celebrating the talents of local artists, Sydney Fringe Festival boasts an annual lineup of over 300 productions held at more than 50 venues across the city. The largest independent arts festival in New South Wales, the festival encompasses everything from comedy and live music through to theatre performances, visual arts exhibitions and so much more.
Perfect for those who love exploring Sydney's diverse arts scene.
When will it be held? 1st of September to 30th of September, 2016.
Taking out the title of Sydney's largest annual comedy event, Sydney Comedy Festival's lineup has continued to get bigger and better each and every year. From sketch and improv comedy through to musical, satire and kids comedy, the festival showcases a huge range of comedic styles, with hundreds of comedians from across Australia and the globe performing their latest routines. The festival is a keen supporter of up and coming talent, but has hosted comedy heavyweights including Ross Noble, Stephen K Amos, Jimeoin and  Arj Barker in previous years.
Perfect for those who love to have a good laugh.
When will it be held? Event dates yet to be confirmed.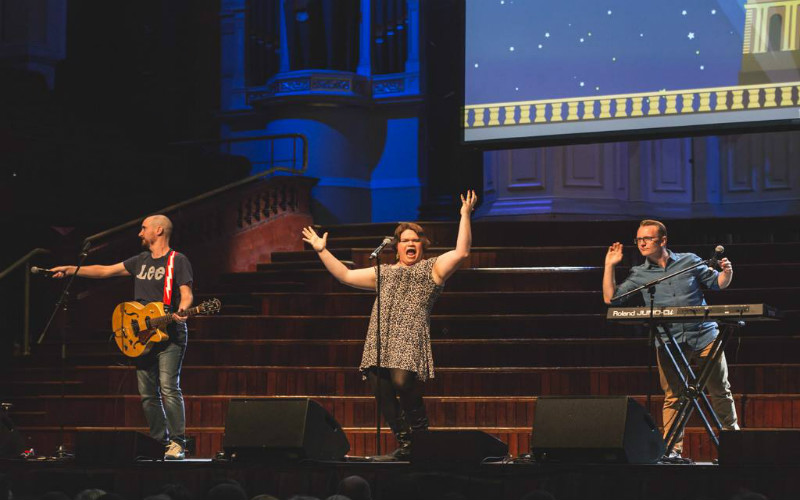 Sydney Chinese New Year Festival
Taking place over several weeks, the annual Sydney Chinese New Year Festival has evolved over time to become a much loved fixture of the city's events calendar, as well as one of the largest and most successful Lunar New Year celebrations outside Asia. Drawing together members of the local Chinese, Korean, Thai, Vietnamese and Japanese communities, the festival features a lively program of cultural events, performances, markets and more..
Perfect for those who love a taste of international culture.
When will it be held? Event dates yet to be confirmed.
First held in 1977, Sculpture by the Sea has grown to become the world's largest annual sculpture exhibition. Set along the Bondi to Tamarama coastal walk and featuring over 100 sculptures created by artists across the globe, the free art festival has fast become a favourite amongst locals and visitors alike. Offering breathtaking coastal views and a unique celebration of the arts, it's no wonder that the festival attracts huge crowds year after year.
Perfect for those who love great coastal views and even better art.
When will it be held? 20th of October to 6th of November, 2016.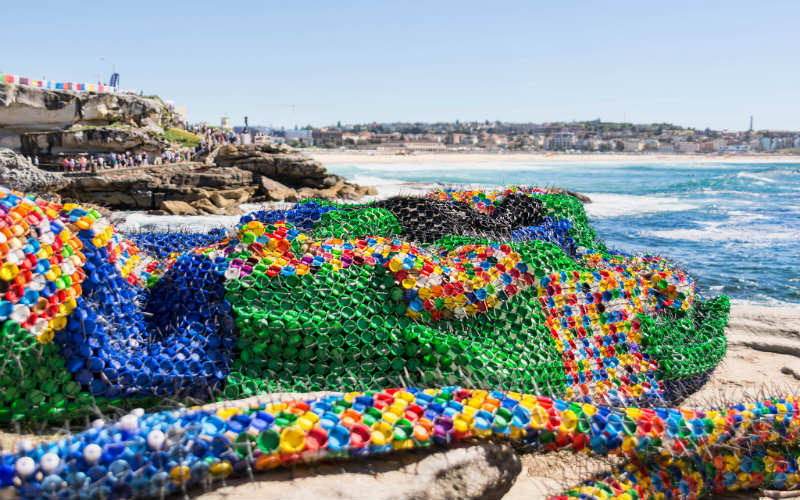 Attended by thousands of film buffs each year, Tropfest has grown to hold the status of the world's largest short film festival. Receiving more than 700 entries annually, the outdoor festival screens just the top 16 finalists as chosen by a panel of high profile industry and celebrity judges. With all films created specifically for the festival and featuring a signature theme, each entry is a unique creation unseen anywhere else in the world.
Perfect for those who love bite sized cinema.
When will it be held? Event dates yet to be confirmed.
A week long celebration of literature and ideas, the Sydney Writers' Festival features over 300 events at venues across the city and sees novelists, screenwriters, journalists, musicians and other writing professionals discuss the industry, their work and more. Over the years, the festival has welcomed a mix of local and international writers, including Neil Gaiman, Vince Gilligan, Richard Flanagan, Alice Walker and Dermot Healy.
Perfect for those who love a good book and a well written story.
When will it be held? Event dates yet to be confirmed.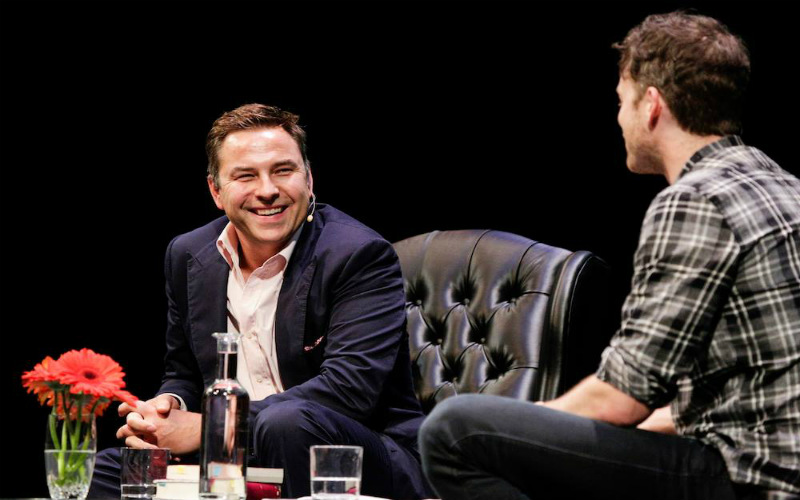 Note: These festivals rarely fall on the same dates annually. If you're interested in any of these great festivals, be sure to check out their official websites to learn more about when and where they're set to be held!
Thinking of heading to Sydney for one of these great festivals? Find cheap flights to Sydney and a huge range of Sydney hotels options with Webjet.