International travel is back! The time has come to reach for your passport and start exploring the world again.
To help make your next international trip as seamless as possible, it's important to familiarise yourself with the new requirements that airlines and governments are adopting in the wake of the pandemic.
Discover destination information, current airline and airport policies, vaccine certificate requirements, insurance and more to help you book your trip with confidence.
Before booking your trip, we recommend you use the search tool below to check the current COVID-19 travel advisories related to your departure, transit and destination point.
COVID-19 Travel Restrictions Tool
To provide greater flexibility, some airlines are waiving change fees or offering travel credits for future use in the case of cancellation for new bookings. These flexible policies vary between airlines and are only available on selected dates. With these flexible policies in place, you can plan and book with confidence.
View flexible policies:

Check other airline change, cancel and credit policies:
Please note: If you have already made a booking with Webjet and would like to change, cancel or redeem credit please visit our Support Page for more information.
*Prices on this page are subject to change without notice, perform a search to view live pricing. Prices are inclusive of taxes and airline surcharges.
Webjet flight fees per booking:
Webjet Servicing Fee
: Domestic $21.95, NZ/Pacific $24.95, International $32.95.
Booking Price Guarantee
: Domestic $12.95, NZ/Pacific $14.95, International $21.95. Varying
payment fees
are included in the price breakdown on Webjet's checkout page, once your payment method has been selected.
< EMPTY POPULAR DESTINATIONS MODULE >
As we return to overseas travel, Australians will need to be highly organised and informed about the vaccination requirements of the airline they are travelling with and the country they are entering.
When travelling overseas, it's your responsibility to take care of your safety and wellbeing. We recommend using Smartraveller for official travel advice to help you understand the risks and prevent problems while overseas.
Some countries have lower safety and security standards than Australia which can be a risk for overseas travellers. Before you go, research the safety and hygiene standards for airlines, airports and destinations you plan on travelling to.
Airlines, airports and destinations may require you to provide a pre-departure COVID-19 PCR test up to 72 hours prior to travelling, as well as medical forms, arrival declarations and other entry processes. As a guide, The Australian Health Protection Principal Committee (AHPPC) released a statement on safe international travel.
+3 more
At the airport
Contactless check-in, social distancing, hand sanitising, enhanced cleaning and mandated face masks.
At the airport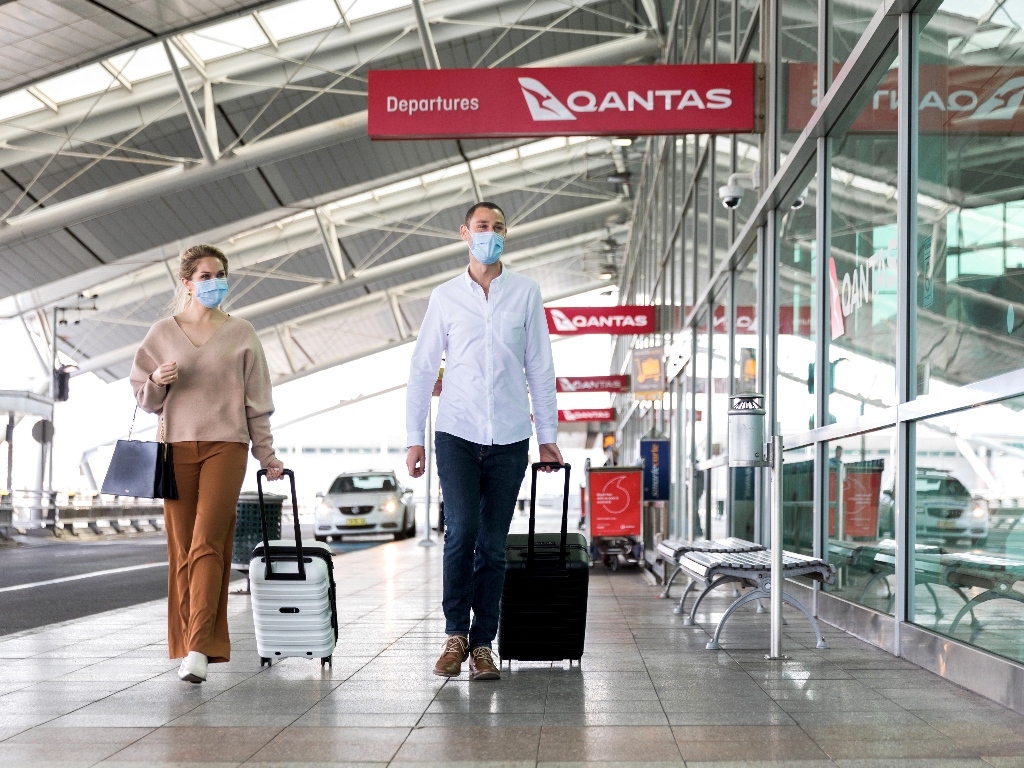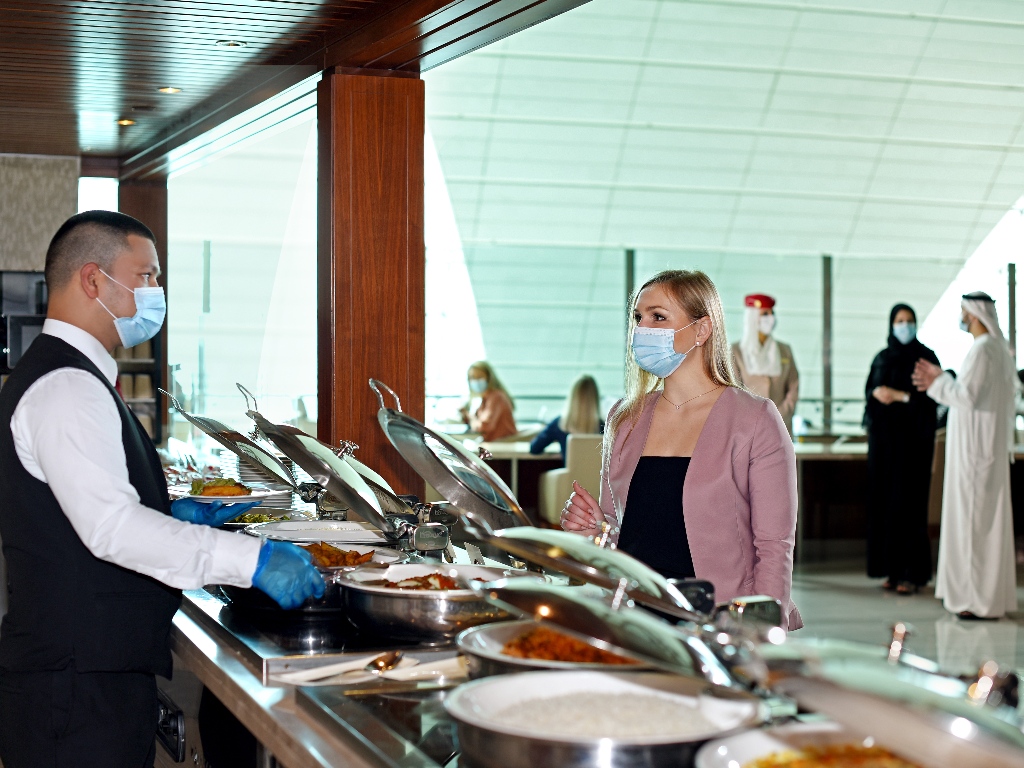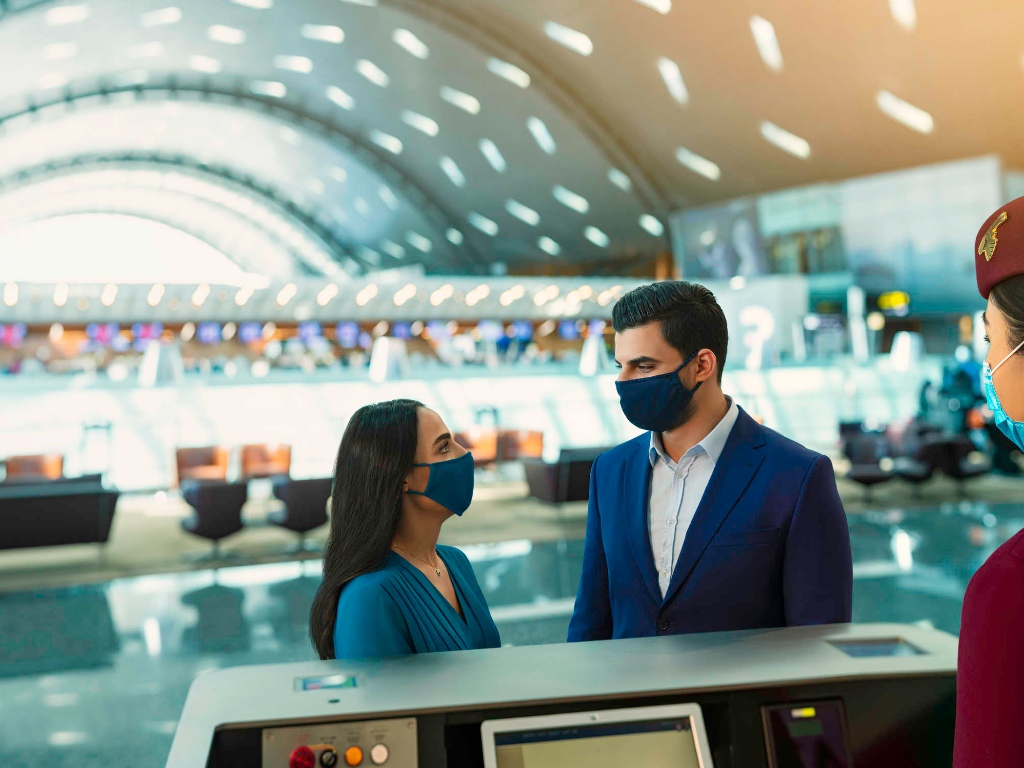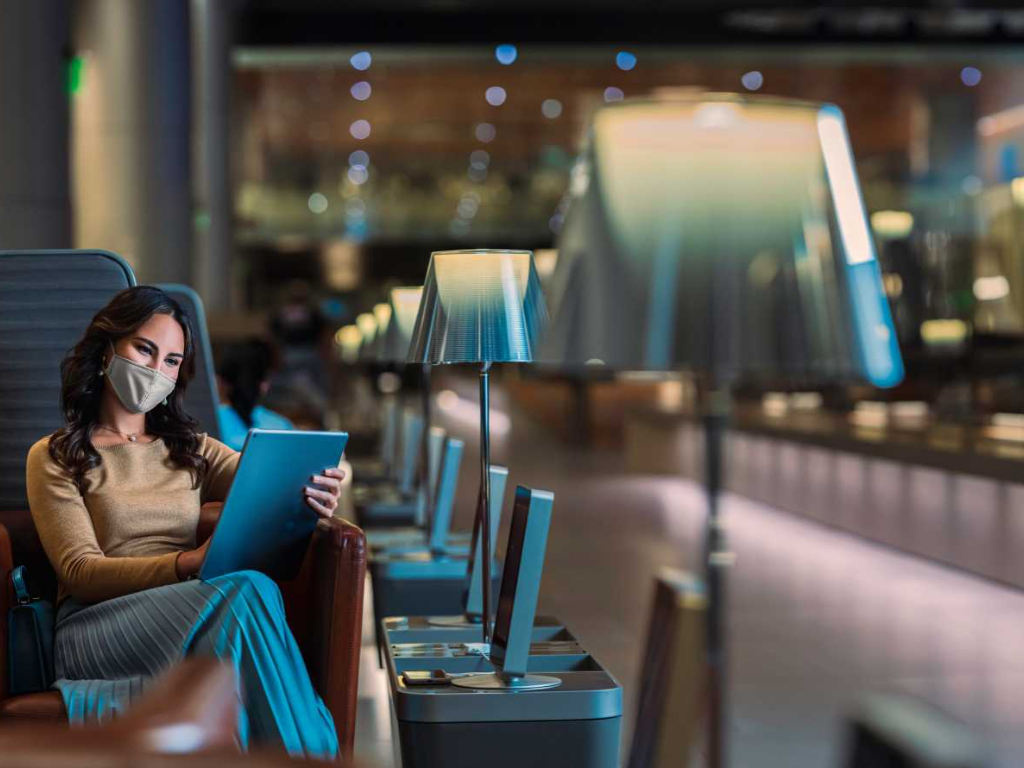 +2 more
In flight
Enhanced cleaning, in-flight infection control, filtered cabin air, amended offerings and face mask requirements.
In flight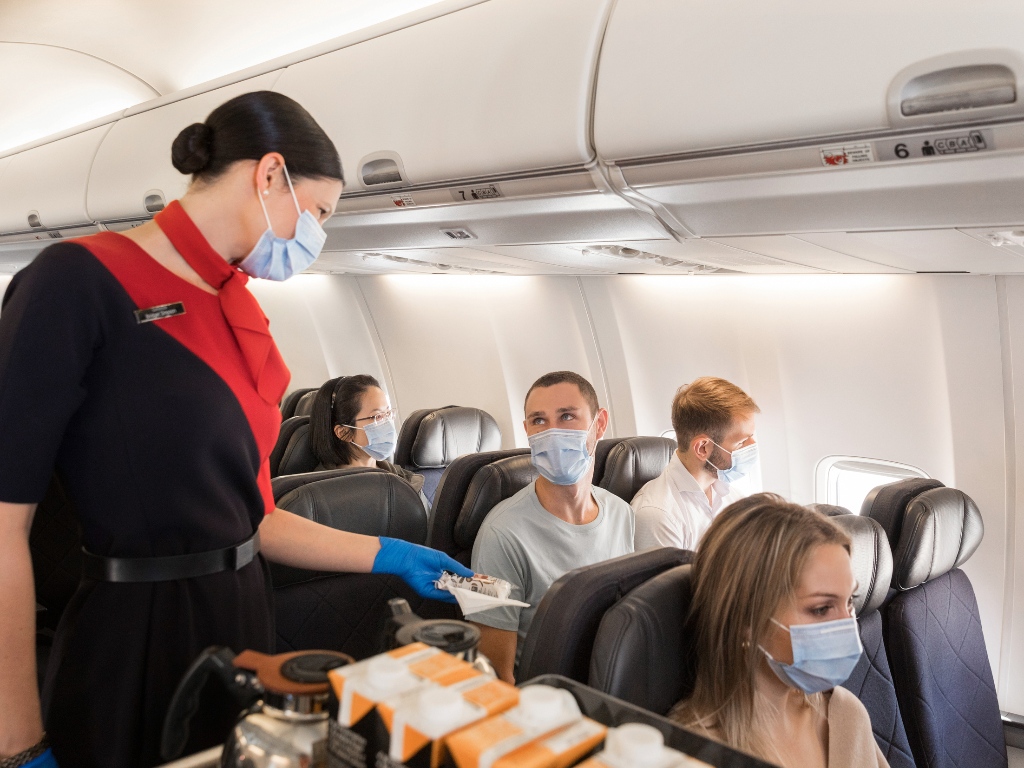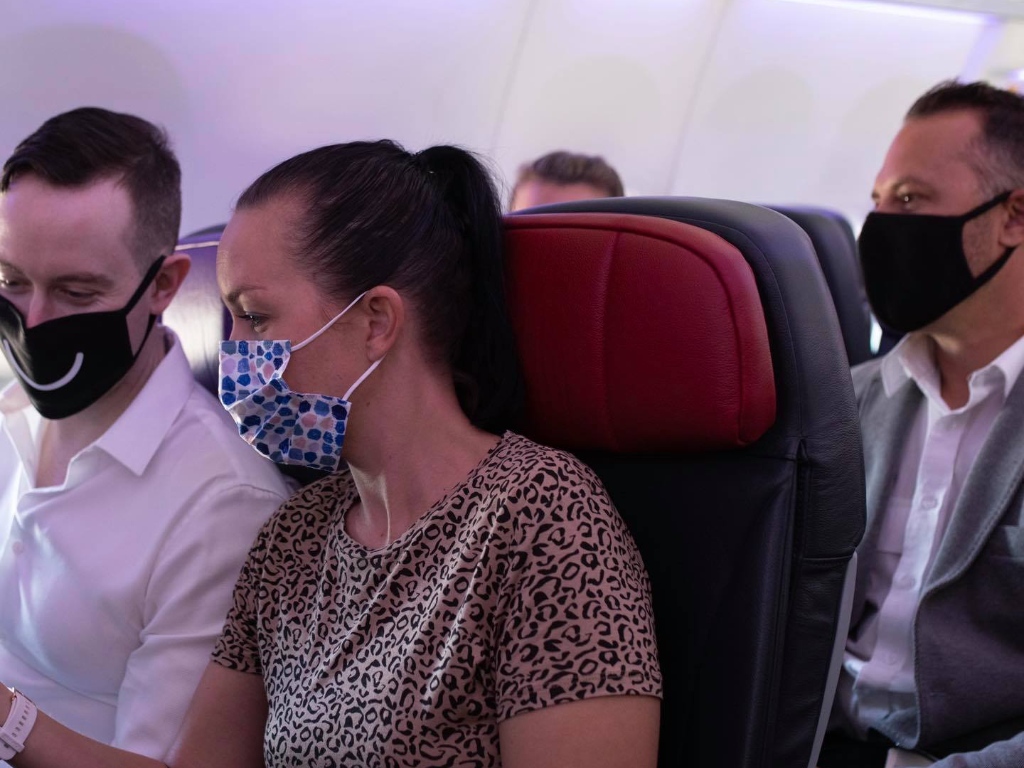 Before you go, here's a list of the top things to consider:
Research travel restrictions

Familiarise yourself with COVID-19 entry and exit restrictions in Australia and in your destination. Have contingencies in place in the event your travel is impacted by border closures, curfews or movement restrictions.

Ensure you have a valid passport

Confirm your passport is valid for 6 months from when you plan your trip to end.

Check visa requirements

Get the right visa for the countries you're visiting or transiting through. Visa conditions change regularly so check the Embassy of the destinations you'll visit before every trip.

Protect yourself with travel insurance

Get comprehensive travel insurance to cover you and your belongings. Refer below for policies relating to COVID-19 coverage.

Understand health requirements

Have a health check-up and get informed of vaccination requirements for your destination. Some destinations may need you to provide proof of a negative PCR COVID test, which may incur additional charges. Use our tool above to understand any health requirements relevant to your destination.

Get your COVID Vaccination certificate

Obtain your International COVID-19 Vaccination Certificate from the Australian Government.

Review health and safety measures

Learn about cleanliness measures implemented by your airline, hotel, car and other travel provider to ensure your travelling safely.

Choose flexible booking policies

Look out for the flexible tag in flight search results and filter your hotel or package search on Webjet for greater flexibility when you book.

Consider transport options

If you'll drive overseas check out the local traffic laws and practices. You're likely to need an International Driving Permit (IDP) as well as your Australian driver's licence.

Download the Webjet App

Keep all your booking details in your pocket with the Webjet app, available on Android and Apple.

Start your flight seach now:
Search Cheap Flights on Webjet
< EMPTY TOP AIRLINES MODULE >
---
Important: Destination information relating to travel restrictions and requirements are provided by a third party, Sherpa, and is subject to your exercise of caution. Webjet is not responsible for its accuracy. In addition to using the COVID-19 Travel Restrictions Tool on this page, we recommend you seek guidance from official government websites to make an informed decision before booking your travel. In the event that you are unable to enter a destination due to not meeting such requirements, Webjet is not responsible or liable to you for any costs incurred, or for additional expenses from not adhering to guidelines.