See the world with Royal Brunei Airlines
Be seamlessly connected via Brunei, to destinations across Asia, Middle East and the UK, or explore Borneo on the new RB link services.
Enjoy excellent inflight service, seat back entertainment and complimentary food and beverages.
Take advantage of specials fares around the globe for a limited time. Sale ends 29 January.
Book your Royal Brunei flights now at Webjet!
Enjoy a comfortable flight with Royal Brunei Airlines
Established in 1974, Royal Brunei Airlines is the government owned national carrier, of the small South-East Asian nation of Brunei Darussalam. The Company has grown in leaps and bounds since then, winning awards and accolades and just recently achieved a 4 Star Skytrax rating. Flying continuously to Australia for over three decades, the airline currently flies from Melbourne and Brisbane to 30 destinations across Asia, the Middle East and the UK, including new destinations within the Island of Borneo.
Full Service Airline
Royal Brunei Airlines is a full-service carrier offering affordable and competitive airfares, complimentary food and beverage, inflight entertainment, checked in baggage, all complimented by warm Bruneian hospitality and service.
Discover the Fleet
Royal Brunei Airlines currently operate a fleet comprising of, state of art Boeing 787-8 Dreamliner, along with brand new Airbus A320neo and ATR-72 aircraft.
Introducing RB Link - Royal Brunei's Regional Borneo Service
Expect the same Royal Brunei welcome on board RB Link; connecting you with ease to destinations within Borneo.
Be the first to discover the little-known, untouched cities; including Kota Kinabalu, Kuching, Sandakan, Bintulu, Tawau, Sibu, and of course Brunei itself.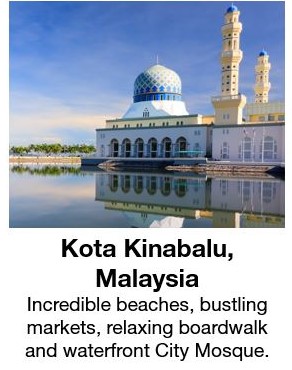 *Prices on this page are subject to change without notice, perform a search to view live pricing. Prices are inclusive of taxes and airline surcharges.
Webjet fees per flight booking:
Webjet Servicing Fee
: Domestic $21.95, NZ/Pacific $24.95, International $32.95.
Booking Price Guarantee
: Domestic $12.95, NZ/Pacific $14.95, International $21.95. Varying
payment fees
are included in the price breakdown on Webjet's checkout page, once your payment method has been selected.
*Prices are subject to availability, include taxes and airline surcharges. All prices on this page are subject to change without notice. Whilst Webjet makes every effort to provide you with accurate and up-to-date information, in the event a product is listed at an incorrect price, whether due to typographical, photographic, or otherwise, Webjet may refuse or cancel any orders placed for a product listed at the incorrect price.