Explore more of your own backyard with Qantas
With incredible natural landscapes, endless coastlines and unique towns, there's plenty to uncover.
Qantas services all of Australia's major cities, as well as regional centres such as Albury, Bundaberg, Tamworth and more.
Enjoy an all-inclusive service on Australia's favourite airline*, with entertainment, refreshments and checked baggage on every Qantas flight.
Book your Qantas flights at Webjet. Hurry, ends midnight tonight!

See more of Australia with Qantas domestic flights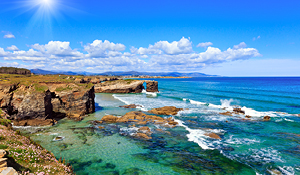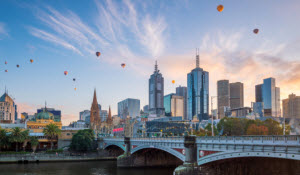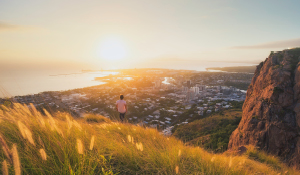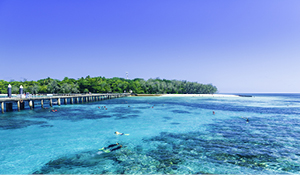 Perfect for those travelling across the country for business or pleasure, Qantas sales offer a great excuse to see more of Australia without breaking the budget. Travelling between capital cities, such as Sydney, Melbourne and Brisbane, as well as some of the country's remote centres, you're sure to find a wide variety of domestic flights on sale from the leading airline.
Discover the globe with Qantas
Whether you're planning to explore some of the world's most popular destinations or are simply looking to travel interstate, you'll find a great range of Qantas flights on sale with Webjet. Discover and compare flight sales across international and domestic services and help stretch your holiday budget further.
Jetset for less with Qantas international services
Planning a trip overseas? Be sure to check out the latest Qantas sales before booking your next international break. Whether you're planning to enjoy some time out during a visit to one of Australia's closest neighbours or are wanting to see the sights of Europe, Asia and beyond, there are plenty of cheap flights on offer from Qantas.
Book With Webjet
Find and compare flights from domestic carriers and leading international airlines with Webjet. Offering a great selection of cheap flights to help you reach every corner of the globe, it's easy to find a price and service to match your travel plans. If you need to change your booking at any time, booking changes are available online with Webjet 24/7. There is no additional fee for changes or cancellations made with Webjet online.
Discover cheap flights with Webjet anytime, anywhere. From your desktop computer at home through to your mobile devices on the go, there are plenty of ways to find and compare cheap flights with Webjet.
*Prices on this page are subject to change without notice, perform a search to view live pricing. Prices are inclusive of taxes and airline surcharges.
Webjet fees per flight booking:
Webjet Servicing Fee
: Domestic $21.95, NZ/Pacific $24.95, International $32.95.
Booking Price Guarantee
: Domestic $12.95, NZ/Pacific $14.95, International $21.95. Varying
payment fees
are included in the price breakdown on Webjet's checkout page, once your payment method has been selected.
*Prices are subject to availability, include taxes and airline surcharges. All prices on this page are subject to change without notice. Whilst Webjet makes every effort to provide you with accurate and up-to-date information, in the event a product is listed at an incorrect price, whether due to typographical, photographic, or otherwise, Webjet may refuse or cancel any orders placed for a product listed at the incorrect price.