Book your last minute 2023 Europe trip!
Don't miss out on this exclusive Europe flight sale, for flights departing in October -November 2023!
Fly with Etihad Airways to popular destinations across Europe via their hub in Abu Dhabi and rediscover romance in Rome, the captivating landscapes in Istanbul, and the historical wonders in Athens.
Seize the opportunity for a last-minute 2023 adventure with Etihad's unbeatable deals. Book now and create memories that will last a lifetime.
Hurry, offer ends 15 October 2023. Use code ETIHAD100 at checkout
Fly Etihad Airways
From their home in Abu Dhabi, Etihad Airways fly passengers to destinations in the Middle East, Africa, Europe, Asia, Australia and North America. Together with their codeshare partners, Etihad's network offers access to hundreds of international destinations.
Etihad Airways believe that your journey should be more than just travel. They offer you a personalised experience, with options and choices every step of the way. They are also proud to be awarded Environmental Airline of the Year for 2022 in the Airline Excellence Awards.
Onboard Experience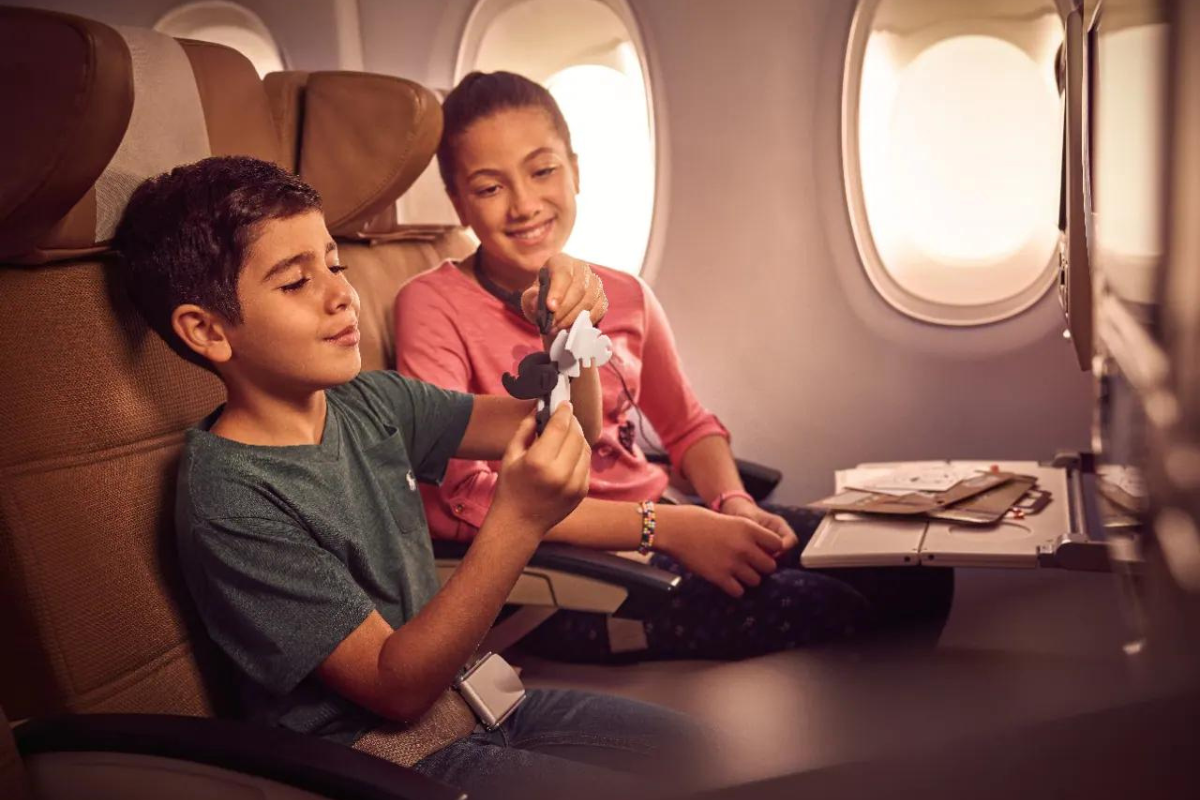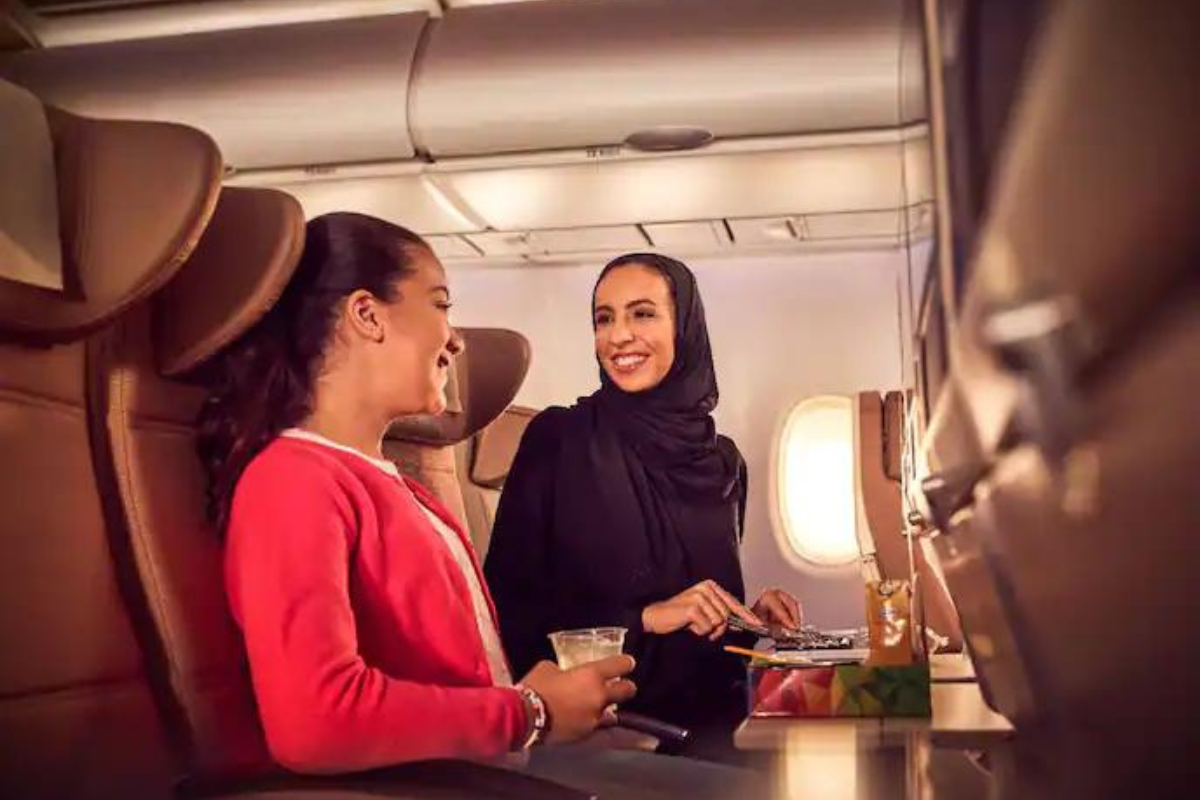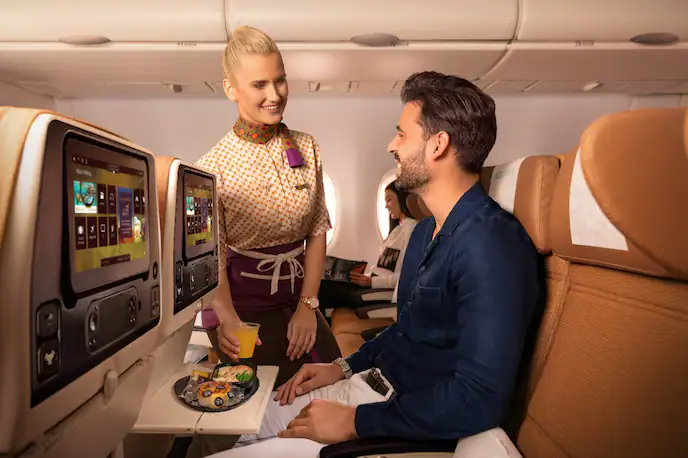 Fly Economy, Business or First with Etihad Airways. Enjoy more choice as standard in Economy, upgrade to Business for a fully-flat bed or fly in your own private suite in First.
Economy Class
Choose your favourite seat then get comfortable with full-size blankets and plenty of space. Switch on with hours of on-demand entertainment or switch off and enjoy complimentary food and drinks on every flight. Surf or stream with mobile connectivity or stay up to date with live TV and news.
Business Class
Before your flight, take time for yourself in one of Etihad's lounges then fast-track to your seat with priority boarding. When it's time to rest on board, recline your chair to a fully-flat bed. Hungry? Dine whenever you choose from Etihad's extensive a la carte menu.
First Class
When you fly First Class to or from Abu Dhabi International Airport, an Etihad Chauffeur will drive you in luxury for your airport transfers. After Priority Check-in, relax and dine in style in Etihad's First Lounge. On board, step into your own private suite, unwind with a drink or let Etihad prepare your bed for you ready to sleep. Choose when and how you'd like to dine with an extensive a la carte menu and boutique wine list.
Fleet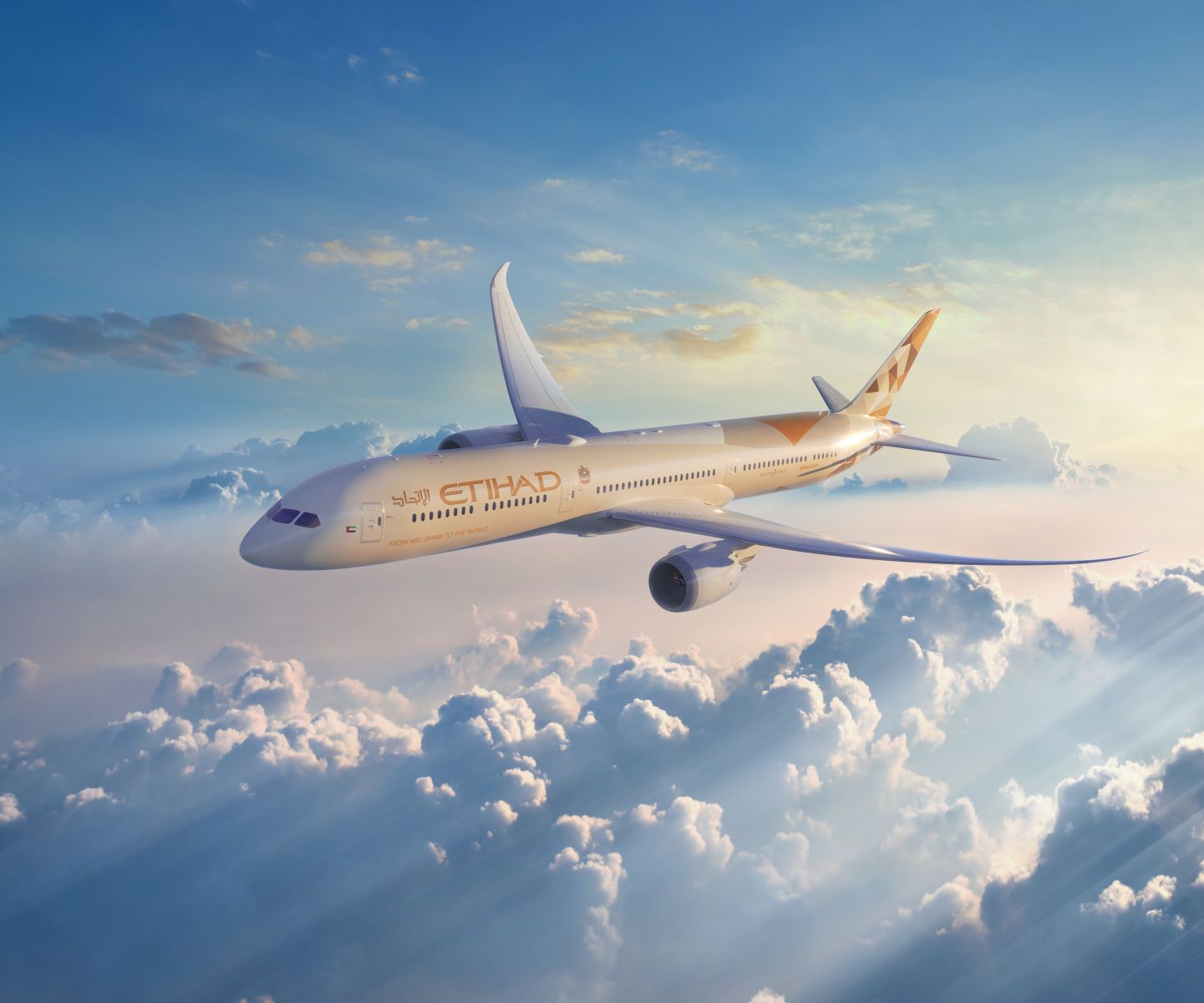 Etihad's sophisticated fleet of aircraft represents the ultimate in performance and operational efficiency. From cargo aircraft to new-generation Boeing 787, the Etihad fleet is one of the most advanced in the world. On board, you'll experience choice, comfort and leading hospitality, with cleverly designed seats, the latest entertainment and mouth-watering food.
Etihad is also taking positive strides to becoming much greener. With reduced plastic on all of flights and significantly cutting fuel emissions, Etihad is working towards becoming an even more sustainable airline.