Take-off with Japan's largest airline - All Nippon Airways (ANA)
Enjoy the superior quality service of a 5-star Skytrax rated airline, awarded 7 years in a row*.
ANA's modern fleet of 787 Dreamliners service double-daily flights (starting 29 March) from Sydney to Tokyo, to ensure the upmost comfort and convenience.
With full service hospitality, in-flight entertainment and delicious dining options, your journey is sure to be enjoyable.
From the hub in Tokyo, explore ANA's extensive domestic route network within Japan, from Hokkaido to Okinawa.
Experience Japan with ANA; a place where ancient tradition meets modern life.

Discover Japan with ANA
About "Inspiration of JAPAN"
Emerging out of the three aspects of customer experience: Sparkling / Caring / Japan Quality, comes the brand "Inspiration of JAPAN"
By leveraging the three aspects of customer experience, ANA have come up with a unique brand that their customers can feel familiar with. This brand is "Inspiration of JAPAN". With their foundations based on flight safety, ANA aim to deliver Japanese innovation and technology, together with the courtesy, true spirit and hospitality which ANA holds so important.
Awards: https://www.ana.co.jp/en/au/promotion/skytrax/
In-flight Entertainment for all
Enjoy a range of entertainment programs spanning a wide variety of genres as you please.
With an excellent selection of movies for your enjoyment, from Hollywood blockbusters and the latest Japanese releases to international titles yet to be shown in Japan.
A superb lineup of videos is available, including original ANA programs,sports and music shows.
Plus enjoy a wide variety of music genres and audio programs, from new songs to classic hits, traditional Japanese entertainment (Yose), audio books, collaboration programs, and more.
Economy Class
Bringing comfort and the joy of travel to all their customers, ANA seats boast a slim design and provide greater legroom, allowing you to have a spacious journey. They also come equipped with a monitor containing various entertainment options for your enjoyment.
The dining and drink options boast exquisite flavours and are brought to you with devotion and hospitality of a Japanese airline. Choose from nostalgic Japanese dishes with comforting flavours, much-loved western dishes and more.
Pillows, blankets and other amenities are provided to make your time on board all the more comfortable.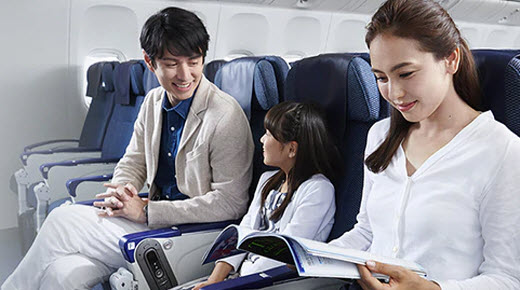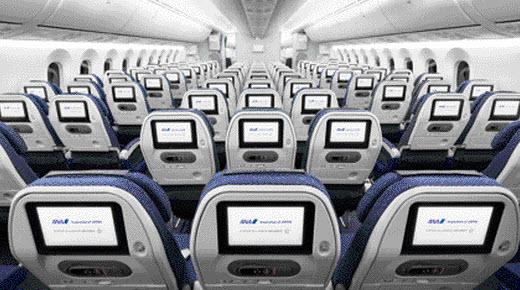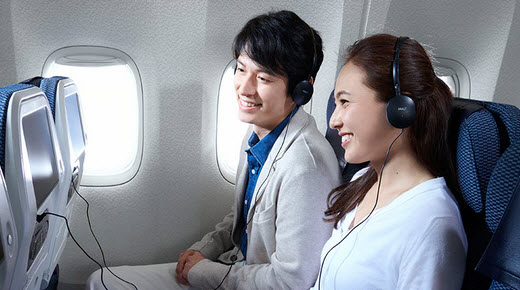 Premium Economy
Taking comfort and relaxation to the next level. ANA's spacious seats are wide and have plenty of legroom, they also come with an array of excellent functions including a universal power port and USB port. They are designed to ensure comfort throughout long-haul flights.
In addition to Economy Class inclusions, the Premium Economy line-up offers you a little extra luxury for a mouth-watering, more satisfying dining experience. Enjoy complimentary Business Class lounge access on international flights.
Pillows, blankets, eye masks, ear plugs and other amenities are provided to make long-haul flights all the more comfortable.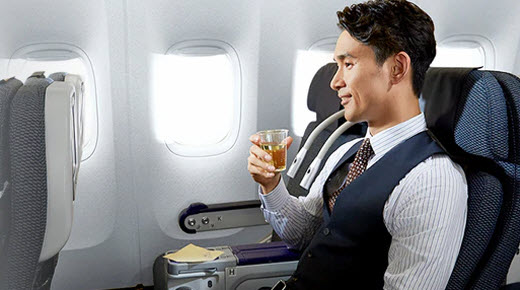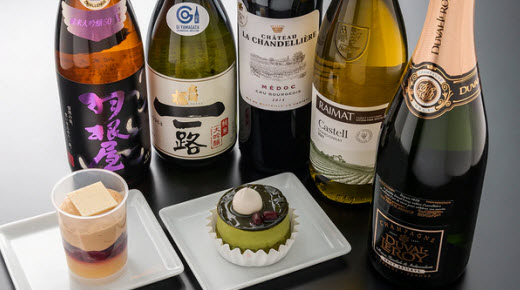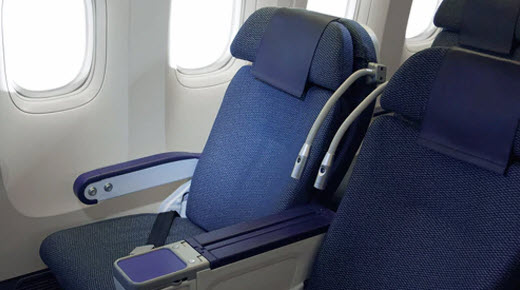 Business Class
Business Class seats are lie-flat seats with a staggered arrangement. This setup enables you to enjoy direct aisle access no matter where you are seated, meaning you needn't worry about those around you. Create your very own space on board and spend your time just as you please.
Scrumptious delights are brought to you 10,000 metres up in the sky by THE CONNOISSEURS, an expert culinary group comprising of renowned chefs and professionals from inside and outside Japan as well as ANA chefs. Enjoy these carefully selected dishes and drinks to your heart's content.
A large number of items are provided to make your time on board all the more comfortable. Bedding for a comfortable sleep, moisturisers and other skincare products, plus many more amenities are available for you to use.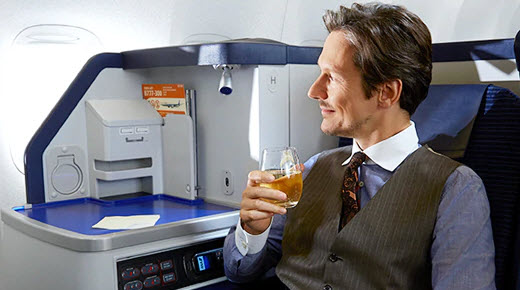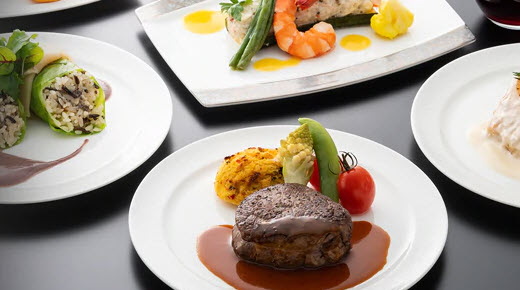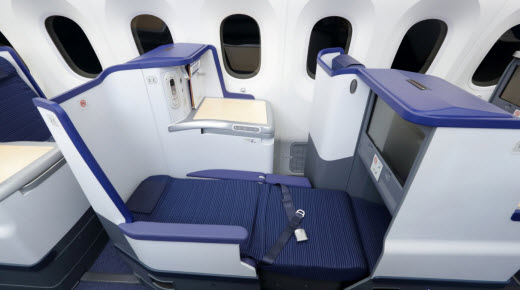 *Prices on this page are subject to change without notice, perform a search to view live pricing. Prices are inclusive of taxes and airline surcharges.
Webjet fees per flight booking:
Webjet Servicing Fee
: Domestic $21.95, NZ/Pacific $24.95, International $32.95.
Booking Price Guarantee
: Domestic $12.95, NZ/Pacific $14.95, International $21.95. Varying
payment fees
are included in the price breakdown on Webjet's checkout page, once your payment method has been selected.
*Prices are subject to availability, include taxes and airline surcharges. All prices on this page are subject to change without notice. Whilst Webjet makes every effort to provide you with accurate and up-to-date information, in the event a product is listed at an incorrect price, whether due to typographical, photographic, or otherwise, Webjet may refuse or cancel any orders placed for a product listed at the incorrect price.